Verdi - La Donna e Mobile sheet music

Verdi - La Donna e Mobile sheet music for Violin-Cello Duet (pdf)
Subscriptions to 8notes.com
Composition Date:
1851
Composition Info:
This aria is the Duke of Mantua's 'canzone' from the beginning of act 3 of Giuseppe Verdi's opera Rigoletto. The canzone is famous as a showcase for tenors.
In Europe, 'La donna è mobile' is one of the most popular melodies for football chants.
Number of Pages
1
Difficulty Level
Easy Level: Recommended for Beginners with some playing experience



Instrument:
Violin-Cello Duet (View more Easy Violin-Cello Duet Music)
Style:
Classical (View more Classical Violin-Cello Duet Music)

Tags





Copyright:
© Copyright 2000-2014 Red Balloon Technology Ltd (8notes.com)
This file may be printed freely, but should not be digitally copied, shared or reproduced without permission.
Themes in this piece
'La Donna e mobile' from Rigoletto






N.B. The theme shown is not necessarily in the key we use for our version of this piece.
View more Italian sheet music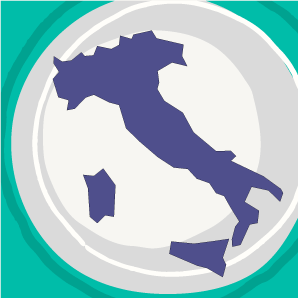 Items to buy by Verdi, Giuseppe
| | |
| --- | --- |
| | Requiem "By Giuseppe Verdi (1813-1901). Edited by Kurt Soldan. For soprano solo voice, alto solo voice, tenor solo voice, bass solo voice, SATB choir and piano accompaniment. Classical Period. Difficulty: medium to medium-difficult. Vocal score. Choral notation, |
| | |
| --- | --- |
| | Rigoletto Fantasia da concerto (Clarinet and Piano). By Giuseppe Verdi (1813-1901). Arranged by Luigi Bassi. Clarinet. Woodwind Solo. 28 pages. Ricordi #R127545. Published by Ricordi |
| | |
| --- | --- |
| | La Traviata (Vocal Score). By Giuseppe Verdi (1813-1901). Score. Vocal Score. 249 pages. Ricordi #RCP42314/04. Published by Ricordi |
| | |
| --- | --- |
| | La Traviata (Vocal Score). By Giuseppe Verdi (1813-1901). Arranged by Ruth Martin. Score. G. Schirmer Opera Score Editions. 248 pages. G. Schirmer #ED2420. Published by G. Schirmer |
| | |
| --- | --- |
| | Rigoletto (Vocal Score). By Giuseppe Verdi (1813-1901). Arranged by Ruth Martin. Score. G. Schirmer Opera Score Editions. 238 pages. G. Schirmer #ED3049. Published by G. Schirmer |
| | |
| --- | --- |
| | Falstaff (Vocal Score). By Giuseppe Verdi (1813-1901). Edited by W Beatty Kingston. Score. Vocal Score. 486 pages. Ricordi #RCP96342/05. Published by Ricordi |
| | |
| --- | --- |
| | Rigoletto (Vocal Score). By Giuseppe Verdi (1813-1901). Vocal Score. 272 pages. Ricordi #RCP42313/05. Published by Ricordi |
| | |
| --- | --- |
| | Composizioni da camera (Voice and Piano). By Giuseppe Verdi (1813-1901). Vocal Large Works. 84 pages. Ricordi #R123381. Published by Ricordi |
| | |
| --- | --- |
| | La Traviata: Fantasia da Concerto (Clarinet and Piano). By Giuseppe Verdi (1813-1901). Edited by Lovreglio/Giampieri. Clarinet. Woodwind Solo. 20 pages. Ricordi #R127546. Published by Ricordi |
| | |
| --- | --- |
| | Don Carlos (Vocal Score). By Giuseppe Verdi (1813-1901). Arranged by Walter Ducloux. Score. G. Schirmer Opera Score Editions. 299 pages. G. Schirmer #ED2712. Published by G. Schirmer |
| | |
| --- | --- |
| | Il Trovatore (Vocal Score). By Giuseppe Verdi (1813-1901). Arranged by Natalia MacFarren. Score. G. Schirmer Opera Score Editions. 248 pages. G. Schirmer #ED473. Published by G. Schirmer |
| | |
| --- | --- |
| | Messa di Requiem (Vocal Score). By Giuseppe Verdi (1813-1901). For SATB choir and piano accompaniment (reduction of orchestral score) (SATB). Choral Large Works. Latin/English. Romantic period and Choral. Vocal score. Vocal score notation. 214 pages. G. Schirmer #ED180. P |
| | |
| --- | --- |
| | String Quartet in E minor "By Giuseppe Verdi (1813-1901). Edited by Bernard Herrmann. For 2 Violins, Viola, Cello. Sheet Music. Published by Edition Peters" |
| | |
| --- | --- |
| | Messa Da Requiem (Requiem Mass) (Vocal Score Latin/English). By Giuseppe Verdi (1813-1901). Edited by Geoffrey Dunn. Vocal Score. Choral Large Works. Book only. 218 pages. Ricordi #RLD403P. Published by Ricordi |
| | |
| --- | --- |
| | Aida (Verdi - It). By Giuseppe Verdi (1813-1901). Opera. Vocal Score. 336 pages. Ricordi #RCP42602/05. Published by Ricordi |
| | |
| --- | --- |
| | Favorite Soprano Arias (Soprano and Piano). By Giuseppe Verdi (1813-1901). Vocal. 120 pages. Ricordi #R138508. Published by Ricordi |
Search for other pieces by Giuseppe Verdi by entering text in the box below:


8notes in other languages: