Puccini - O mio babbino caro from Gianni Schicchi sheet music

Puccini - O mio babbino caro from Gianni Schicchi sheet music for Clarinet (gif)
About 'O mio babbino caro from Gianni Schicchi'

Artist:
Puccini, Giacomo (biography) (sheet music)
Born:
1858 , Lucca
Died:
1924 , Brussels
The Artist:
Giacomo Antonio Domenico Michele Secondo Maria Puccini (December 22, 1858 ľ November 29, 1924) is regarded as one of the great operatic composers of the late 19th and early 20th century. His operas include including Madame Butterfly and La Boheme.

Composition Date:
Composition Info:
Number of Pages
3
Difficulty Level
Easy Level: Recommended for Beginners with some playing experience







N.B. The theme shown is not necessarily in the key we use for our version of this piece.
View more Italian sheet music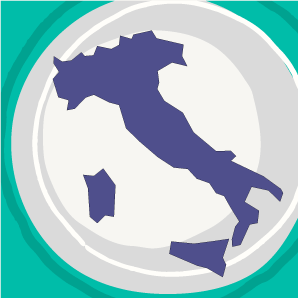 Items to buy by Puccini, Giacomo
| | |
| --- | --- |
| | Puccini For Piano Solo (38 Inspired Selections from 9 Operas). By Giacomo Puccini (1858-1924). For solo piano. Misc. Classical Period. SMP Level 8 (Early Advanced). Collection (no lyrics). Introductory text (does not include words to the songs). 112 pages. Published by Ricordi |
| | |
| --- | --- |
| | La Boheme "(Vocal Score). By Giacomo Puccini (1858-1924). Arranged by Ruth & Thomas Martin. For SATB chorus, 2 soprano solo voices, 2 tenor solo voices, 2 baritone solo voices, 4 bass solo voices and piano accompaniment (Score). G. Schirmer Opera Score Editions. Cl |
| | |
| --- | --- |
| | Play Puccini (Violin) "(10 Arias Transcribed for Solo Instrument & Piano). By Giacomo Puccini (1858-1924). For violin solo and piano accompaniment. Misc. Classical Period, Opera and Play Along. Difficulty: medium to medium-difficult. Violin solo book and accompaniment CD. Stan |
| | |
| --- | --- |
| | Madama Butterfly (Vocal Score). By Giacomo Puccini (1858-1924). Arranged by John Gutman. Score. G. Schirmer Opera Score Editions. 324 pages. G. Schirmer #ED2428. Published by G. Schirmer |
| | |
| --- | --- |
| | "Nessun Dorma - From ""Turandot""" "(Voice and Piano). By Giacomo Puccini (1858-1924). For tenor solo voice and piano accompaniment. Vocal Solo. Romantic period and Opera. Difficulty: medium. Single piece. Vocal melody, piano accompaniment and lyrics. 4 pages. Ricordi #R120205. Published b |
| | |
| --- | --- |
| | Gianni Schicchi (Opera Vocal Score). By Giacomo Puccini (1858-1924). Vocal Score. Text language: English and Italian. 188 pages. Ricordi #RCP132848/05. Published by Ricordi |
| | |
| --- | --- |
| | Arias for Soprano "(Cantolopera Collection). By Giacomo Puccini (1858-1924). For soprano voice solo and piano accompaniment. Cantelopera. Classical Period, Opera and Play Along. Difficulty: difficult. Accompaniment CD and collection. Vocal melody, lyrics, piano accompanime |
| | |
| --- | --- |
| | O Mio Babbino Caro - Soprano "(from 'Gianni Schicchi'). By Giacomo Puccini (1858-1924). For soprano voice and piano. Vocal Solo. Classical Period. Difficulty: medium. Single piece. Vocal melody, lyrics and piano accompaniment. 2 pages. Ricordi #R117666. Published by Ricordi" |
| | |
| --- | --- |
| | Tosca (Vocal Score). By Giacomo Puccini (1858-1924). Edited by R Parker. Score. Vocal Score. 416 pages. Ricordi #RCP135431/05. Published by Ricordi |
| | |
| --- | --- |
| | Suor Angelica (Vocal Score). By Giacomo Puccini (1858-1924). Vocal. 116 pages. Ricordi #RCP121612/05. Published by Ricordi |
| | |
| --- | --- |
| | Tosca (Vocal Score). By Giacomo Puccini (1858-1924). Arranged by John Gutman. Score. G. Schirmer Opera Score Editions. 312 pages. G. Schirmer #ED2235. Published by G. Schirmer |
| | |
| --- | --- |
| | La BohÝ┬me (Vocal Score). By Giacomo Puccini (1858-1924). Score. Vocal Score. 277 pages. Ricordi #RCP99000/04. Published by Ricordi |
| | |
| --- | --- |
| | Cantolopera: Puccini Arias for Tenor (Cantolopera Collection). By Giacomo Puccini (1858-1924). Cantolopera Series. Play Along. Collection and Performance/Accompaniment CD. 30 pages. Ricordi #R138728. Published by Ricordi |
| | |
| --- | --- |
| | Turandot - Full Score (Full Score). By Giacomo Puccini (1858-1924). For orchestra (Score). Opera. Classical Period. Difficulty: medium. Full score (performance parts unavailable for this edition). Full score notation. 461 pages. Ricordi #RPR1358. Published by Ricordi |
| | |
| --- | --- |
| | Turandot (Vocal Score). By Giacomo Puccini (1858-1924). Vocal Score. Vocal Score. 408 pages. Ricordi #RCP119772. Published by Ricordi |
Search for other pieces by Giacomo Puccini by entering text in the box below:


8notes in other languages: