Schubert - Theme from The Trout Quintet (for mixed ability string ensemble) midi file

Schubert - Theme from The Trout Quintet (for mixed ability string ensemble) midi file for String Ensemble (midi)


--------------------------------------------------------------------------------------------


Midi File: Theme from The Trout Quintet (for mixed ability string ensemble)




Download Midi File

--------------------------------------------------------------------------------------------
Request Separate Instrument Midi Files (e.g. for karaoke)
About 'Theme from The Trout Quintet (for mixed ability string ensemble)'

Artist:
Schubert, Franz (biography)
Born:
January 31, 1797 , Himmelpfortgrund, Austria
Died:
November 19, 1828 , Vienna
The Artist:
Franz Peter Schubert (January 31, 1797 – November 19, 1828), was an Austrian composer. He wrote some six hundred romantic songs as well as many operas, symphonies, sonatas and many other works.

Instrument:
String Ensemble View more Easy String Ensemble Music
Style:
Classical

Tags





Copyright:
© Copyright 2000-2014 Red Balloon Technology Ltd (8notes.com)
This file may be printed freely, but should not be digitally copied, shared or reproduced without permission.
Themes in this piece
The Trout






N.B. The theme shown is not necessarily in the key we use for our version of this piece.
View more Austrian sheet music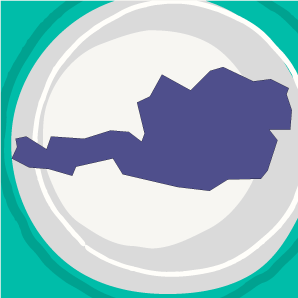 Items to buy by Schubert, Franz
| | |
| --- | --- |
| | Impromptus and Moments Musicaux "By Franz Schubert (1797-1828). Edited by Walter Niemann. For solo piano. Classical Period. SMP Level 10 (Advanced). Collection. Standard notation, fingerings and thematic index (does not include words to the songs). 91 pages. Published by Edition Peters" |
| | |
| --- | --- |
| | Impromptus and Moments musicaux "(Urtext edition). By Franz Schubert (1797-1828). Edited by Walter Gieseking. For solo piano. Piano (Harpsichord), 2-hands. Henle Music Folios. Pages: V and 95. Classical Period. SMP Level 10 (Advanced). Collection (paper bound). Standard notation, finger |
| | |
| --- | --- |
| | The Complete Ave Maria "(Voice, Piano and Organ). By Franz Schubert (1797-1828), Johann Sebastian Bach (1685-1750), and Charles Francois Gounod (1818-1893). For high voice solo, medium voice solo, low voice solo, piano (accompaniment and solo) and organ (accompaniment and solo) |
| | |
| --- | --- |
| | Ave Maria "(Medium High Voice in B-Flat). By Franz Schubert (1797-1828). For high voice solo and piano accompaniment. Vocal Solo. Classical Period. Difficulty: medium. Single piece. Vocal melody, piano accompaniment and lyrics (includes English, German, Latin). 7 p |
| | |
| --- | --- |
| | Fantasy F minor op. 103 D 940 "(1 Piano, 4 Hands). By Franz Schubert (1797-1828). Edited by Willi Kahl. For Piano Duet (1 Piano, 4-hands). Piano, 4-hands, Piano Duets. Henle Music Folios. Urtext edition without fingering-paper bound. Classical Period. SMP Level 10 (Advanced). Single p |
| | |
| --- | --- |
| | "Piano Sonatas, Volume I" "(Piano Solo). By Franz Schubert (1797-1828). Edited by Paul Mies. For solo piano. Piano (Harpsichord), 2-hands. Henle Music Folios. Urtext edition-paper bound. Classical Period. SMP Level 10 (Advanced). Collection. Introductory text and performance notes |
| | |
| --- | --- |
| | 200 Songs in three volumes "(Volume 1: 100 Songs). By Franz Schubert (1797-1828). For high voice solo and piano accompaniment (high voice). Contains all the cycles plus 42 Selected Songs. Romantic Period. Difficulty: medium. Collection. Vocal melody, lyrics and piano accompaniment. |
| | |
| --- | --- |
| | "Ave Maria Op. 52, No. 6" "(Medium Voice in A-Flat). By Franz Schubert (1797-1828). For medium voice and piano. Vocal Solo. Classical Period. Difficulty: medium. Single piece. Vocal melody, piano accompaniment and lyrics (English, German, Latin). 7 pages. G. Schirmer #ST27506. Pub |
| | |
| --- | --- |
| | Standchen - Serenade - Piano Solo (Piano Solo). By Franz Schubert (1797-1828). Edited by S Heller. Arranged by Stephen Heller. For solo piano. Piano Solo. Classical Period. SMP Level 7 (Late Intermediate). Single piece. 6 pages. G. Schirmer #ST9417. Published by G. Schirmer |
| | |
| --- | --- |
| | 50 Selected Songs - Low Voice "(Low Voice). By Franz Schubert (1797-1828), Robert Schumann, Johannes Brahms (1833-1897), Hugo Wolf (1860-1903), and Richard Strauss (1864-1949). Edited by Florence Easton. For low voice and piano. Vocal Collection. Classical Period. Difficulty: medium. |
| | |
| --- | --- |
| | "Piano sonatas, Volume II" "(Piano Solo). By Franz Schubert (1797-1828). Edited by Paul Mies. For solo piano. Piano (Harpsichord), 2-hands. Henle Music Folios. Urtext edition-paper bound. Classical Period. SMP Level 10 (Advanced). Collection. Introductory text and performance notes |
| | |
| --- | --- |
| | Mass in G "(SATB). By Franz Schubert (1797-1828). Edited by Robert Shaw and Alice Parker. For SATB choir, soprano voice solo, tenor voice solo, bass voice solo and piano accompaniment (SATB). Choral Large Works. Classical Period. Difficulty: difficult. Vocal score. |
| | |
| --- | --- |
| | The Ave Maria Collection "By Franz Schubert; J.S. Bach, Charles Gounod. Edited by Edwin Mclean. For Voice with Piano. The Ave Maria Collection. Sacred. Book. Published by The FJH Music Company Inc" |
| | |
| --- | --- |
| | "The Shepherd On The Rock, D 965" "By Franz Schubert (1797-1828). Edited by Walther Durr. For soprano voice, Bb clarinet and piano. This edition: Urtext edition. Classical Period. Difficulty: medium. Set of performance parts (includes separate pull out clarinet part). Introductory text. D |
| | |
| --- | --- |
| | "Schubert -- Impromptus, Op. 90" By Franz Schubert (1797-1828). Edited by Murray Baylor. For Piano. Masterworks; Piano Collection. Alfred Masterwork Edition. Classical; Masterwork; Romantic. Early Advanced. Book. 40 pages. Published by Alfred Music Publishing |
| | |
| --- | --- |
| | "Fantasias, Impromptus, Moments" (Piano Solo). By Franz Schubert (1797-1828). Edited by Giuseppe Buonamici. Piano Collection. SMP Level 10 (Advanced). 152 pages. G. Schirmer #LB75. Published by G. Schirmer |
| | |
| --- | --- |
| | Sonata per Arpeggione (Viola/Piano) "(Viola and Piano). By Franz Schubert (1797-1828). Edited by Paul Doktor. For viola solo and piano accompaniment. String Solo. Classical Period. Difficulty: difficult. Viola solo single. Standard notation, piano accompaniment, bowings, fingerings and intr |
Search for other pieces by Franz Schubert by entering text in the box below:


8notes in other languages: