Verdi - Traviata Overture sheet music

Verdi - Traviata Overture sheet music for Piano
About 'Traviata Overture'




Artist:
Verdi, Giuseppe (biography) (sheet music)
Born:
October 10, 1813
Died:
January 27, 1901
The Artist:
Giuseppe Fortunino Francesco Verdi (October 10, 1813 - January 27, 1901) was one of the great composers of Italian opera. A composer of romantic music, his work was already very popular during his lifetime and remains so today.

| | |
| --- | --- |
| Composition Date: | |
| Composition Info: | |
| Number of Pages | 1 |
| Difficulty Level | Easy Level: Recommended for Beginners with some playing experience |
Instrument:
Piano (View more Easy Piano Music)
Style:
Classical (View more Classical Piano Music)

Tags





Copyright:
© Copyright 2000-2015 Red Balloon Technology Ltd (8notes.com)
This file may be printed freely, but should not be digitally copied, shared or reproduced without permission.
Parts, Versions, Transpositions

Alternative Keys Available:

Request New Transposition






Parts
No parts available for this pieces as it is for solo piano.
Other Versions Available For:
No other versions currently available.

Request New Version


Themes in this piece
La Traviata Act I prelude, 2nd theme






N.B. The theme shown is not necessarily in the key we use for our version of this piece.
View more Italian sheet music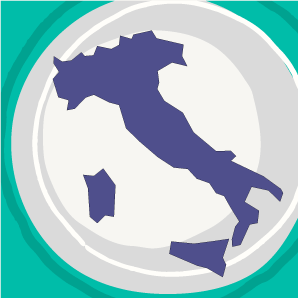 Items to buy by Verdi
| | |
| --- | --- |
| | Requiem "By Giuseppe Verdi (1813-1901). Edited by Kurt Soldan. For soprano solo voice, alto solo voice, tenor solo voice, bass solo voice, SATB choir and piano accompaniment. Classical Period. Difficulty: medium to medium-difficult. Vocal score. Choral notation, |
| | |
| --- | --- |
| | Rigoletto Fantasia da concerto (Clarinet and Piano). By Giuseppe Verdi (1813-1901). Arranged by Luigi Bassi. Clarinet. Woodwind Solo. 28 pages. Ricordi #R127545. Published by Ricordi |
| | |
| --- | --- |
| | La Traviata (Vocal Score). By Giuseppe Verdi (1813-1901). Score. Vocal Score. 249 pages. Ricordi #RCP42314/04. Published by Ricordi |
| | |
| --- | --- |
| | La Traviata (Vocal Score). By Giuseppe Verdi (1813-1901). Arranged by Ruth Martin. Score. G. Schirmer Opera Score Editions. 248 pages. G. Schirmer #ED2420. Published by G. Schirmer |
| | |
| --- | --- |
| | Rigoletto (Vocal Score). By Giuseppe Verdi (1813-1901). Arranged by Ruth Martin. Score. G. Schirmer Opera Score Editions. 238 pages. G. Schirmer #ED3049. Published by G. Schirmer |
| | |
| --- | --- |
| | Falstaff (Vocal Score). By Giuseppe Verdi (1813-1901). Edited by W Beatty Kingston. Score. Vocal Score. 486 pages. Ricordi #RCP96342/05. Published by Ricordi |
| | |
| --- | --- |
| | Rigoletto (Vocal Score). By Giuseppe Verdi (1813-1901). Vocal Score. 272 pages. Ricordi #RCP42313/05. Published by Ricordi |
| | |
| --- | --- |
| | Composizioni da camera (Voice and Piano). By Giuseppe Verdi (1813-1901). Vocal Large Works. 84 pages. Ricordi #R123381. Published by Ricordi |
| | |
| --- | --- |
| | La Traviata: Fantasia da Concerto (Clarinet and Piano). By Giuseppe Verdi (1813-1901). Edited by Lovreglio/Giampieri. Clarinet. Woodwind Solo. 20 pages. Ricordi #R127546. Published by Ricordi |
| | |
| --- | --- |
| | Don Carlos (Vocal Score). By Giuseppe Verdi (1813-1901). Arranged by Walter Ducloux. Score. G. Schirmer Opera Score Editions. 299 pages. G. Schirmer #ED2712. Published by G. Schirmer |
| | |
| --- | --- |
| | Il Trovatore (Vocal Score). By Giuseppe Verdi (1813-1901). Arranged by Natalia MacFarren. Score. G. Schirmer Opera Score Editions. 248 pages. G. Schirmer #ED473. Published by G. Schirmer |
| | |
| --- | --- |
| | Messa di Requiem (Vocal Score). By Giuseppe Verdi (1813-1901). For SATB choir and piano accompaniment (reduction of orchestral score) (SATB). Choral Large Works. Latin/English. Romantic period and Choral. Vocal score. Vocal score notation. 214 pages. G. Schirmer #ED180. P |
| | |
| --- | --- |
| | String Quartet in E minor "By Giuseppe Verdi (1813-1901). Edited by Bernard Herrmann. For 2 Violins, Viola, Cello. Sheet Music. Published by Edition Peters" |
| | |
| --- | --- |
| | Messa Da Requiem (Requiem Mass) (Vocal Score Latin/English). By Giuseppe Verdi (1813-1901). Edited by Geoffrey Dunn. Vocal Score. Choral Large Works. Book only. 218 pages. Ricordi #RLD403P. Published by Ricordi |
| | |
| --- | --- |
| | Aida (Verdi - It). By Giuseppe Verdi (1813-1901). Opera. Vocal Score. 336 pages. Ricordi #RCP42602/05. Published by Ricordi |
| | |
| --- | --- |
| | Favorite Soprano Arias (Soprano and Piano). By Giuseppe Verdi (1813-1901). Vocal. 120 pages. Ricordi #R138508. Published by Ricordi |
Search for other pieces by Giuseppe Verdi by entering text in the box below:


8notes in other languages: