Brahms - Hungarian Dance no.5 (complete) sheet music

Brahms - Hungarian Dance no.5 (complete) sheet music for Piano (pdf)
Subscriptions to 8notes.com
Subscriptions to 8notes.com
About 'Hungarian Dance no.5 (complete)'

Artist:
Brahms, Johannes (biography) (sheet music)
Born:
1833 , Hamburg
Died:
1897 , Vienna
The Artist:
German composer and pianist. Wrote four symphonies, each a masterpiece and many piano and chamber works.

Composition Date:
Composition Info:
The is the complete piano version of Brahms' Hungarian Dance No.5, the most famous of his Hungarian Dances.
Number of Pages
1
Difficulty Level
Advanced Level: Recommended for Advanced Players



| | |
| --- | --- |
| Instrument: | Piano (View more Advanced Piano Music) |
| Style: | Classical (View more Classical Piano Music) |
| Tags | |
| Copyright: | |
Themes in this piece
Hungarian dances/5 F#mi piano 4 hands, 1st theme






N.B. The theme shown is not necessarily in the key we use for our version of this piece.
View more Hungarian sheet music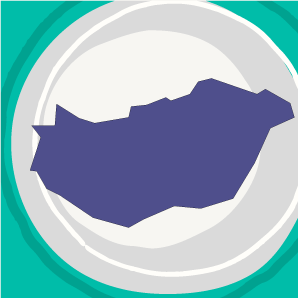 Items to buy by Brahms, Johannes
| | |
| --- | --- |
| | German Requiem "By Johannes Brahms (1833-1897). For soprano voice solo, baritone voice solo, SATB choir and piano accompaniment. Op. 45 (Text Language: German). Romantic Period. Difficulty: medium-difficult. Vocal score. Choral notation and piano reduction. Opus 45. 96 |
| | |
| --- | --- |
| | Complete Works For Piano Solo - Volume 2 (Piano Solo). By Johannes Brahms (1833-1897). Arranged by Eusebius Mandyczewski. For solo piano. Piano Collection. Classical Period. SMP Level 10 (Advanced). Collection. Introductory text (does not include words to the songs). 188 pages. G. Schirmer #LB17 |
| | |
| --- | --- |
| | Clarinet Sonatas By Johannes Brahms (1833-1897). Edited by Heinrich Bading and Carl Herrmann. For Bb clarinet (or viola) and piano. Classical Period. Difficulty: medium to medium-difficult. Set of performance parts (viola part included). Solo part and piano accompaniment. |
| | |
| --- | --- |
| | Sonata for Piano and Violoncello E minor op. 38 By Johannes Brahms (1833-1897). Edited by Hans Munch-holland. For cello and piano. Violoncello. Henle Music Folios. Urtext edition-paper bound. Classical Period. Single piece and set of performance parts. Fingerings and bowings. 36 pages. G. Henle Verlag |
| | |
| --- | --- |
| | Piano pieces "(Piano Solo). By Johannes Brahms (1833-1897). Edited by Monica Steegmann. For solo piano. Piano (Harpsichord), 2-hands. Henle Music Folios. Pages: 120. Classical Period. SMP Level 10 (Advanced). Urtext edition-paper bound. Introductory text and performan |
| | |
| --- | --- |
| | Sonatas for Piano and Violin "By Johannes Brahms (1833-1897). Edited by H. O. Hiekel and Hans Otto Hiekel. For Violin and piano. Violin. Henle Music Folios. Urtext edition-paper bound. Classical Period. Collection and set of parts. Introductory text, bowings and fingerings. 139 pages |
| | |
| --- | --- |
| | "Trio, Opus 40" "(Horn Trio). By Johannes Brahms (1833-1897). Edited by Gerhard Schumann. Mixed Ensemble. For horn trio (Eb horn or viola or cello, violin, and piano). Classical Period. Difficulty: medium. Set of performance parts (viola & cello parts included). Solo par |
| | |
| --- | --- |
| | Sonata for Piano and Violoncello F major op. 99 By Johannes Brahms (1833-1897). Edited by Hans Munch-holland. For cello and piano. Violoncello. Henle Music Folios. Urtext edition-paper bound. Classical Period. Single piece and set of performance parts. Bowings and fingerings. 39 pages. G. Henle Verlag |
| | |
| --- | --- |
| | Piano trios "By Johannes Brahms (1833-1897). Edited by Ernst Herttrich. For piano trio (piano, violin, and cello). Piano Trios. Henle Music Folios. Urtext edition-paper bound. Classical Period. Set of performance parts and collection. Introductory text and performanc |
| | |
| --- | --- |
| | "Piano Works, Volume 2" "By Johannes Brahms (1833-1897). Edited by Emil von Sauer. For solo piano. Piano Albums. Classical Period. SMP Level 10 (Advanced). Collection. Standard notation, fingerings and introductory text (does not include words to the songs). 159 pages. Published |
| | |
| --- | --- |
| | 50 Selected Songs - Low Voice "(Low Voice). By Franz Schubert (1797-1828), Robert Schumann, Johannes Brahms (1833-1897), Hugo Wolf (1860-1903), and Richard Strauss (1864-1949). Edited by Florence Easton. For low voice and piano. Vocal Collection. Classical Period. Difficulty: medium. |
| | |
| --- | --- |
| | Beethoven & Brahms: String Quartets (Version 2.0) By Ludwig van Beethoven (1770-1827) and Johannes Brahms (1833-1897). For string quartet. CD Sheet Music (Version 2.0). Classical Period and Romantic Period. CD-ROM only. 8 pages. CD Sheet Music #30400035. Published by CD Sheet Music |
| | |
| --- | --- |
| | "Intermezzo In A Major, Op. 118, No. 2" (Piano Solo). By Johannes Brahms (1833-1897). Edited by Carl Deis. For solo piano. Piano Solo. Classical Period. SMP Level 10 (Advanced). Single piece. 6 pages. G. Schirmer #ST38825. Published by G. Schirmer |
| | |
| --- | --- |
| | "Klavier Quintett (Piano Quintet), Op. 34 in F Minor" "By Johannes Brahms (1833-1897). For piano quintet (2 violins, viola, cello, piano). Classical Period. Difficulty: medium-difficult. Set of performance parts. Standard notation. Op. 34. 112 pages. Published by Edition Peters" |
| | |
| --- | --- |
| | "Sonata No. 1 In E Minor, Op. 38 - Cello/Piano" (Cello and Piano). Edited by Johannes Brahms and Cornelius Van Vliet. Arranged by Edwin Hughes. For cello and piano (Cello). String Solo. Classical Period. Difficulty: medium. Piano/cello book (includes separate pull out cello part). 49 pages. G. Schirmer |
| | |
| --- | --- |
| | 2 Rhapsodies Op. 79 "(Piano Solo). By Johannes Brahms (1833-1897). Edited by Monica Steegmann. For piano solo. Piano (Harpsichord), 2-hands. Henle Music Folios. Pages: 19. SMP Level 10 (Advanced). Softcover. 20 pages. G. Henle Verlag #HN119. Published by G. Henle Verlag" |
| | |
| --- | --- |
| | Brahms -- The Shorter Piano Pieces By Johannes Brahms (1833-1897). Edited by Maurice Hinson. For Piano. Masterworks; Piano Collection. Alfred Masterwork Edition. Masterwork; Romantic. Advanced; Early Advanced. Book. 128 pages. Published by Alfred Music Publishing |
Search for other pieces by Johannes Brahms by entering text in the box below:


8notes in other languages: