Grieg - Morning from Peer Gynt sheet music

Grieg - Morning from Peer Gynt sheet music for Violin (sibelius scorch)
About 'Morning from Peer Gynt'

Artist:
Grieg, Edvard (biography) (sheet music)
Born:
1843 , Bergen
Died:
1907 , Bergen
The Artist:
Norwegian composer who often used folk elements from his native land. Popular works inlcude the instrumental music to Peer Gynt

| | |
| --- | --- |
| Composition Date: | 1875 ( View more 1870s sheet music) |
| Composition Info: | Morning is a composition belonging to Edvard Grieg's Peer Gynt, Op. 23, written in 1875 as incidental music to Henrik Ibsen's play of the same name, and was also included as the first of four movements in Peer Gynt Suite No. 1, Op. 46. The melody in the piece is alternating flute and oboe. |
| Number of Pages | 3 |
| Difficulty Level | Easy Level: Recommended for Beginners with some playing experience |
Instrument:
Violin (View more Easy Violin Music)
Style:
Classical (View more Classical Violin Music)

Tags





Copyright:
© Copyright 2000-2015 Red Balloon Technology Ltd (8notes.com)
This file may be printed freely, but should not be digitally copied, shared or reproduced without permission.
Themes in this piece
Morning from Peer Gynt






N.B. The theme shown is not necessarily in the key we use for our version of this piece.
View more Norwegian sheet music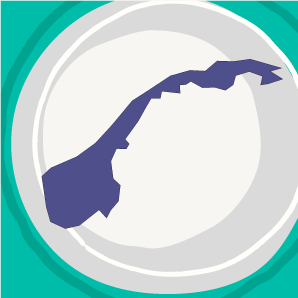 Items to buy by Grieg
| | |
| --- | --- |
| | "Piano Concerto in A Minor, Op. 16" "(Piano Duet). By Edvard Grieg (1843-1907). Edited by Percy Aldridge Grainger. For solo piano and solo piano (orchestral reduction). Piano. Senior Class piece for the Piano Concerto event with the National Federation of Music Clubs (NFMC) Festivals Bullet |
| | |
| --- | --- |
| | Complete Lyric Pieces (Centennial Edition) "(Piano Solo). By Edvard Grieg (1843-1907). For solo piano. Piano Collection. Classical Period. SMP Level 8 (Early Advanced). Collection. Standard notation, fingerings and introductory text (does not include words to the songs). 216 pages. G. Schirmer #LB |
| | |
| --- | --- |
| | Complete Lyric Pieces For Piano "By Edvard Grieg (1843-1907). For solo piano. Piano Collection. Dover Edition. Classical Period. SMP Level 6 (Late Intermediate). Collection. Standard notation, fingerings and introductory text (does not include words to the songs). 211 pages. Published b |
| | |
| --- | --- |
| | Piano Concerto By Edvard Grieg (1843-1907). For two pianos four-hands. Classical Period. Difficulty: medium. Piano duet score (2 copies necessary for performance). Duet notation. Opus 16. 65 pages. Published by Edition Peters |
| | |
| --- | --- |
| | In the Hall of the Mountain King By Edvard Grieg (1843-1907). Arranged by Martha Mier. For Piano. Masterworks; Piano Solo; Solo. Simply Classics Solos. Masterwork Arrangement; Romantic. Late Elementary. Sheet. 4 pages. Published by Alfred Music Publishing |
| | |
| --- | --- |
| | Peer Gynt Suite - Complete (Piano Solo). By Edvard Grieg (1843-1907). For solo piano. Piano Large Works. Classical Period. SMP Level 7 (Late Intermediate). Collection. Fingerings and standard notation (does not include words to the songs). 39 pages. G. Schirmer #LB2008. Published b |
| | |
| --- | --- |
| | Wedding Day at Troldhaugen (Piano Solo). By Edvard Grieg (1843-1907). Edited by Louis Oesterle. For solo piano. Piano Solo. Classical Period. SMP Level 9 (Advanced). Single piece. Standard notation and fingerings (does not include words to the songs). 11 pages. G. Schirmer #ST17201 |
| | |
| --- | --- |
| | In the Hall of the Mountain King "By Edvard Grieg (1843-1907). Arranged by Mary Elizabeth Clark. For Piano. Duet or Duo; Masterworks; Piano Duet (1 Piano, 4 Hands). Late Elementary level piece for the Piano Duet event with the National Federation of Music Clubs (NFMC) Festivals Bulletin |
| | |
| --- | --- |
| | Grieg Selected Lyric Pieces For Piano By Edvard Grieg (1843-1907). Edited by Keith Snell. For piano. Neil A. Kjos Master Composer Library. Intermediate. Sheet music. Published by Neil A. Kjos Music Company |
| | |
| --- | --- |
| | Centenary Song Album "By Edvard Grieg (1843-1907). For Voice, Piano. This edition: Urtext. Play along. Book and accompaniment CD. Text Language: English/German/Norwegian. Published by Edition Peters" |
| | |
| --- | --- |
| | Violin Sonata in C minor Op. 45 (Violin and Piano). By Edvard Grieg (1843-1907). Edited by Egon Voss. Violin. Henle Music Folios. Softcover. 86 pages. G. Henle Verlag #HN700. Published by G. Henle Verlag |
| | |
| --- | --- |
| | In the Hall of the Mountain King (Piano Solo). By Edvard Grieg (1843-1907). Edited by Louis Oesterle. Piano Solo. SMP Level 7 (Late Intermediate). 8 pages. G. Schirmer #ST16249. Published by G. Schirmer |
| | |
| --- | --- |
| | Piano Sonata in E minor Op. 7 "(Piano Solo). By Edvard Grieg (1843-1907). Edited by Einar Steen-N_kleberg, Ernst-GŁnter Heinemann. For piano solo. Piano (Harpsichord), 2-hands. Henle Music Folios. Pages: III and 29. SMP Level 9 (Advanced). Softcover. 32 pages. G. Henle Verlag #HN604. |
| | |
| --- | --- |
| | Violin Sonata No. 3 By Edvard Grieg (1843-1907). For violin and piano. Classical Period. Difficulty: medium. Set of performance parts (includes separate pull-out violin part). Solo part and piano accompaniment. Opus 45. 56 pages. Published by Edition Peters |
| | |
| --- | --- |
| | Peer Gynt (Get to Know Classical Masterpieces). By Brigitte Smith. By Edvard Grieg (1843-1907). Arranged by Hans-GŁnter Heumann. Piano. Schott. Softcover. 32 pages. Schott Music #ED9224. Published by Schott Music |
Search for other pieces by Edvard Grieg by entering text in the box below:


8notes in other languages: