Josh Groban Sheet Music (Subscription)
Josh Groban Sheet Music (Subscription)
Sorry, no Josh Groban Sheet Music (Subscription) available for at present.
Please try another option.



About Josh Groban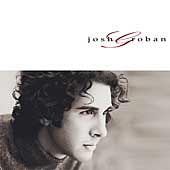 Most famous for the hit single You Raise Me Up, his second album Closer was released in 2004. Groban has also starred in a number of minor TV roles, such as in the show Ally McBeal.

Read More
Sheet Music to Buy by Josh Groban
| | |
| --- | --- |
| | You Raise Me Up "By Josh Groban. For voice, piano and guitar chords. Piano Vocal. Pop Vocal and Adult Contemporary. Difficulty: medium. Single. Vocal melody, piano accompaniment, lyrics, chord names and guitar chord diagrams. 7 pages. Published by Hal Leonard" |
| | |
| --- | --- |
| | You Raise Me Up - SATB By Josh Groban. By Brendan Graham and Rolf Lovland. Arranged by Roger Emerson. For SATB chorus (SATB). Choral. Pop Vocal and Adult Contemporary. Difficulty: medium. Choral octavo. 8 pages. Published by Hal Leonard |
| | |
| --- | --- |
| | To Where You Are "By Josh Groban. For voice, piano and guitar chords. This edition: Piano/Vocal/Chords. Artist/Personality; Piano/Vocal/Chords; Sheet; Solo. Original Sheet Music. Pop Vocal and Adult Contemporary. Difficulty: medium. Single. Vocal melody, piano accompanime |
| | |
| --- | --- |
| | You Raise Me Up "By Josh Groban. Arranged by Larry Moore. For string quartet (2 violins, viola, cello) (String Quartet). Hal Leonard Pops for String Quartet. Pop Vocal and Adult Contemporary. Grade 3-4. Set of performance parts and score. Bowings. Published by Hal Leonar |
| | |
| --- | --- |
| | You Raise Me Up "By Josh Groban. By Brendan Graham and Rolf Lovland. For voice and easy piano. Hal Leonard Easy Adult Piano. Pop Vocal and Adult Contemporary. Difficulty: easy-medium. Single. Easy piano notation, lyrics and chord names. 6 pages. Published by Hal Leonard" |
| | |
| --- | --- |
| | Believe "(from The Polar Express). By Josh Groban. By Glen Ballard and Alan Silvestri. For voice, piano and guitar (chords only). This edition: Piano/Vocal/Chords. Artist/Personality; Piano/Vocal/Chords; Sheet; Solo. Original Sheet Music Edition. Pop and Christma |
| | |
| --- | --- |
| | Josh Groban - Noel By Josh Groban. Piano/Vocal/Guitar Artist Songbook. Christmas. Softcover. 96 pages. Published by Hal Leonard |
| | |
| --- | --- |
| | Believe (from The Polar Express) "By Josh Groban. Arranged by Dan Coates. For easy solo piano. This edition: Easy Piano. Artist/Personality; Piano Solo - Popular Sheet; Solo. Adult Contemporary and Movies. SMP Level 4 (Intermediate). Single. Easy piano notation, chord names, fingerings, |
| | |
| --- | --- |
| | You Raise Me Up - 2-Part By Josh Groban. By Brendan Graham and Rolf Lovland. Arranged by Roger Emerson. For 2-part chorus (2-part). Choral. Pop Vocal and Adult Contemporary. Difficulty: medium. Vocal score. Vocal score and lyrics. 8 pages. Published by Hal Leonard |
| | |
| --- | --- |
| | You Raise Me Up By Josh Groban. Arranged by Roger Emerson. For SSA chorus and piano accompaniment (SSA). Choral. Choral. Pop Vocal and Adult Contemporary. Difficulty: medium. Octavo. Chord names. 7 pages. Published by Hal Leonard |
| | |
| --- | --- |
| | You Raise Me Up "By Josh Groban. Arranged by Dan Coates. For voice, piano and guitar (chords only). Artist/Personality; Piano Solo - Popular Sheet; Solo. Arrangement sheet music (Easy piano). Pop Vocal and Adult Contemporary. Easy Piano. Single. Vocal melody, lyrics, pia |
| | |
| --- | --- |
| | Closer "By Josh Groban. For voice, piano and guitar (chords only). P/V/C. Pop Vocal and Adult Contemporary. Songbook. Vocal melody, lyrics, piano accompaniment, chord names and guitar chord diagrams. 96 pages. Published by Hal Leonard" |
| | |
| --- | --- |
| | Awake "By Josh Groban. For voice, piano and guitar (chords only). P/V/C. Pop Vocal and Adult Contemporary. Songbook. Vocal melody, lyrics, piano accompaniment, chord names and guitar chord diagrams. 100 pages. Published by Hal Leonard" |
| | |
| --- | --- |
| | Josh Groban By Josh Groban. Piano/Vocal/Guitar Artist Songbook. Softcover. 76 pages. Published by Hal Leonard |
| | |
| --- | --- |
| | You Raise Me Up - SAB By Josh Groban. By Brendan Graham and Rolf Lovland. Arranged by Roger Emerson. For SAB chorus (SAB). Choral. Pop Vocal and Adult Contemporary. Difficulty: medium. Vocal score. Vocal score and lyrics. 8 pages. Published by Hal Leonard |
| | |
| --- | --- |
| | You Raise Me Up - ShowTrax CD "By Josh Groban. By Brendan Graham and Rolf Lovland. Arranged by Roger Emerson. For , (ShowTrax CD). Choral. Pop Vocal and Adult Contemporary. Difficulty: medium. Accompaniment CD. Published by Hal Leonard" |
| | |
| --- | --- |
| | You Raise Me Up "By Josh Groban and Secret Garden. For piano, voice, and guitar (chords only). Inspirational; Love; Pop; Wedding. 6 pages. Published by Hal Leonard - Digital Sheet Music" |
| | |
| --- | --- |
| | You Raise Me Up "By Westlife, Josh Groban, and Aled Jones. Classical; Pop. Piano/Vocal/Guitar. 5 pages. Published by Hal Leonard - Digital Sheet Music" |
| | |
| --- | --- |
| | You Raise Me Up "(Piano/Vocal/Chords). By Josh Groban. By Rolf Lovland and Brendan Graham. For voice, piano and guitar chords. This edition: Piano/Vocal/Chords. Artist/Personality; Piano/Vocal/Chords; Sheet; Solo. Original Sheet Music Edition. Pop Vocal and Adult Contemp |