The-Amazing-Musician


JPFM
You can open midi files whit this program:
http://www.notation.com/Download.htm
, when you open the midi file, this program show it like a sheet, there you can play my song

KIllerjackaroo
nonono
what i meant was not to surpass the volume limit.
a lot of programs have a master volume meter thing.
it's there so you dont blow out your speakers.

KIllerjackaroo
i actually use garageband. what program are you using?
as far as i know, there arent many ways your program would distort your guitar.
the most common way is if your guitar has a strong signal and surpasses the computer's volume limit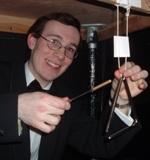 PhilipHowie
Thanks for the comment - glad you like my music!

I've listened to some of your compositions - you have some good ideas, so keep it up! If you would appreciate some advice, try to think of the piece as a whole and work out how to develop your ideas a bit more, then you'll be able to write longer pieces that are still as interesting.
Phil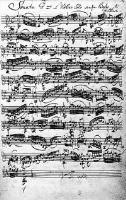 The-Amazing-Musician
Thanks so much. This is the first comment i have ever recieved on my songs and i see what you mean by it being great to hear good things about your own songs. Thanks.