Free Charles Marie Widor Guitar Sheet Music
Free Charles Marie Widor Guitar Sheet Music
Sorry, no Free Charles Marie Widor Guitar Sheet Music available for at present.
Please try another option.



About Widor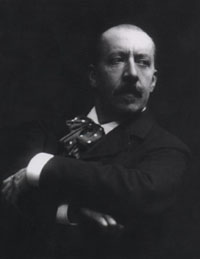 Charles-Marie Jean Albert Widor was a French organist, composer and teacher. Widor is best remembered today for the Toccata from his Symphony for Organ No. 5, which is often played as a recessional at wedding ceremonies.

Read More
Sheet Music to Buy by Widor
| | |
| --- | --- |
| | 8 Little Preludes and Fugues "(Organ Solo). By Johann Sebastian Bach (1685-1750). Edited by Albert Schweitzer, Charles Marie Widor, and Charles-Marie Widor, Albert Schweitzer. For organ. Organ Collection. Baroque. Difficulty: difficult. Collection. Introductory text and performance |
| | |
| --- | --- |
| | Selected Works for Organ "(Organ Solo). By Johann Sebastian Bach (1685-1750). Edited by Charles Marie Widor, Edouard Nies-Berger, Albert Schweitzer, and Albert Schweitzer, Dr.. For organ solo. Organ Collection. Baroque. Difficulty: medium-difficult to difficult. Organ solo book. |
| | |
| --- | --- |
| | Toccata - From Symphony No. 5 (Organ Solo). By Charles Marie Widor (1844-1937). Edited by Will C. MacFarlane. For organ. Organ Solo. Classical Period. Difficulty: medium to medium-difficult. Organ solo single. Organ registrations (pipe and hammond organs). 11 pages. G. Schirmer #ST435 |
| | |
| --- | --- |
| | Toccata And Fugue In D Minor "(Organ Solo). By Johann Sebastian Bach (1685-1750). Edited by Charles Marie Widor, Albert Schweitzer, and Charles-Marie Widor, Albert Schweitzer. For organ. Organ Solo. Baroque. Difficulty: medium. Organ solo single. Performance notes. 18 pages. G. Schi |
| | |
| --- | --- |
| | "Suite, Opus 34, No. 1 for Flute and Piano" By Charles Marie Widor (1844-1937). For Flute. Masterworks; Solo; Woodwind - Flute Solo. Kalmus Edition. Masterwork; Romantic. Part(s). 32 pages. Published by Alfred Music Publishing |
| | |
| --- | --- |
| | Little Fugue In G Minor For Organ "(Organ Solo). By Johann Sebastian Bach (1685-1750). Edited by Charles-Marie Widor, Albert Schweitzer. Arranged by Charles Marie Widor and Albert Schweitzer. For organ. Organ Solo. Baroque. Difficulty: medium. Organ solo single. Performance notes. 11 pag |
| | |
| --- | --- |
| | "Symphony No. 5, Op. 42" By Charles Marie Widor (1844-1937). For Organ. Masterworks; Organ Solo; Solo. Kalmus Edition. Masterwork; Romantic. Sheet. 48 pages. Published by Alfred Music Publishing |
| | |
| --- | --- |
| | Toccata-Gloria "(Festival Anthem Based On the Toccata from Symphony No. 5 for Organ - S.A.T.). By Charles Marie Widor (1844-1937). Arranged by Gordon Young. SATB chorus. For SATB, Organ, Trumpet, Tenor. Choir Loft Choral Series. Choral. Piano reduction/vocal score. Stan |
| | |
| --- | --- |
| | "Symphonie Gothique, Op. 70" "By Charles Marie Widor (1844-1937). For Organ. Symphony; Original Works. Romantic, French. Score. Composed 1895. Published by Masters Music Publications Inc." |
| | |
| --- | --- |
| | "Symphony No. 6 in G Minor, Op. 42" By Charles Marie Widor (1844-1937). For Organ. Masterworks; Organ Solo; Solo. Kalmus Edition. Masterwork; Romantic. Sheet. 48 pages. Published by Alfred Music Publishing |
| | |
| --- | --- |
| | "Suite, Op. 34" By Charles Marie Widor (1844-1937). For flute / piano. Score & part. Published by Masters Music Publications Inc. |
| | |
| --- | --- |
| | "Organ Works, Volume 4: Preludes and Fugues" "(Mature Master Period - Part 2). By Johann Sebastian Bach (1685-1750). Edited by Charles-Marie Widor, Albert Schweitzer. Arranged by Charles Marie Widor and Albert Schweitzer. For organ. Organ Collection. Baroque. Difficulty: difficult. Instrumental sol |
| | |
| --- | --- |
| | "Toccata (from Symphony No. 5 for Organ, Op. 42)" By Charles Marie Widor (1844-1937). Arranged by Dennis R. Johnson. For Organ. Masterworks; Organ Solo. H.W. Gray Standard Series of Organ Compositions. Form: Toccata. Masterwork Arrangement; Romantic. Advanced. Sheet. 16 pages. Published by Alfred Music P |
| | |
| --- | --- |
| | Introduction et Rondo (Clarinette et Piano). By Charles Marie Widor (1844-1937). For clarinet and piano. Published by Heugel & Cie |
| | |
| --- | --- |
| | "Mass, Op. 36" By Charles Marie Widor (1844-1937). Arranged by Ronald Huntington. For SATB Choir (SATB). Shawnee Press. 40 pages. Shawnee Press #MF0293. Published by Shawnee Press |