Sorry, no A. G. Villoldo Licks and Riffs available for at present.
Please try another option.



About A. G. Villoldo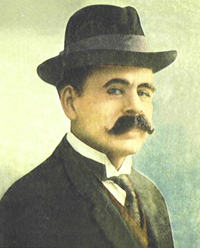 Angel Gregorio Villoldo Arroyo (16 February 1861 -14 October 1919) was an Argentine musician and one of the pioneers of tango. He was born south of the city of Buenos Aires. He was lyricist, composer and one of the major singers of the era. He is also known by the pseudonyms A. Gregorio, Fray Pimiento, Gregorio Giménez, Angel Arroyo and Mario Reguero.

Read More
Sheet Music to Buy by A. G. Villoldo