C.P.E Bach Violin Sheet Music (Subscription)
(

search within these results

)



Sorry, no C.P.E Bach Violin Sheet Music (Subscription) available for at present.
Please try another option.


About Bach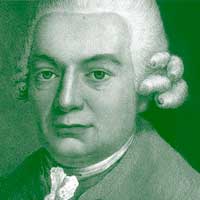 Carl Philipp Emanuel Bach (Weimar, March 8, 1714 – December 14, 1788) was a German musician and composer, the second son of Johann Sebastian Bach. He was a founder of the Classical style.

Read More