Free Vanessa Carlton Guitar Sheet Music
Free Vanessa Carlton Guitar Sheet Music
Sorry, no Free Vanessa Carlton Guitar Sheet Music available for at present.
Please try another option.



About Vanessa Carlton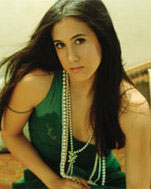 Vanessa Carlton is an American pop and rock singer, songwriter, and pianist best known for the hit song A Thousand Miles, a single from her platinum-selling debut album Be Not Nobody (2002).

Read More
Sheet Music to Buy by Vanessa Carlton
| | |
| --- | --- |
| | A Thousand Miles (P/V/G Sheet Music). By Vanessa Carlton. Piano Vocal. 12 pages. Published by Hal Leonard |
| | |
| --- | --- |
| | A Thousand Miles (Easy Piano Sheet Music). By Vanessa Carlton. Easy Piano. SMP Level 4 (Intermediate). 8 pages. Published by Hal Leonard |
| | |
| --- | --- |
| | A Thousand Miles By Vanessa Carlton. For piano. Love; Pop; Rock. 6 pages. Published by Hal Leonard - Digital Sheet Music |
| | |
| --- | --- |
| | White Houses "By Vanessa Carlton. By Vanessa Carlton and Stephan Jenkins. For voice, piano and guitar (chords only). Piano Vocal. Pop Rock. Difficulty: medium. Single. Vocal melody, piano accompaniment, lyrics, chord names and guitar chord diagrams. 11 pages. Publishe |
| | |
| --- | --- |
| | A Thousand Miles "(Showcase Solos Pops Intermediate - Level 5). By Vanessa Carlton. Arranged by Mona Rejino. Educational Piano Library. Hal Leonard Student Piano Library, Showcase Solos. Intermediate. 8 pages. Published by Hal Leonard" |
| | |
| --- | --- |
| | A Thousand Miles By Vanessa Carlton. For easy piano. Pop. Easy Piano. 9 pages. Published by Hal Leonard - Digital Sheet Music |
| | |
| --- | --- |
| | Harmonium "By Vanessa Carlton. For voice, piano and guitar (chords only). Piano/Vocal/Guitar Artist Songbook. Pop Rock. Difficulty: medium. Songbook. Vocal melody, piano accompaniment, lyrics, chord names and guitar chord diagrams. 80 pages. Published by Hal Leonar |
| | |
| --- | --- |
| | Who's To Say "By Vanessa Carlton. For piano, voice, and guitar (chords only). Pop. 10 pages. Published by Hal Leonard - Digital Sheet Music" |
| | |
| --- | --- |
| | A Thousand Miles By Vanessa Carlton. Arranged by Roger Emerson. SSA. Pop Choral Series. 12 pages. Published by Hal Leonard |
| | |
| --- | --- |
| | A Thousand Miles "By Vanessa Carlton. For piano, voice, and guitar (chords only). Pop. 6 pages. Published by Hal Leonard - Digital Sheet Music" |
| | |
| --- | --- |
| | A Thousand Miles "By Vanessa Carlton. For piano, voice, and guitar (chords only). Love; Pop; Rock. PV. 10 pages. Published by Hal Leonard - Digital Sheet Music" |
| | |
| --- | --- |
| | White Houses "By Vanessa Carlton. For piano, voice, and guitar (chords only). Pop. 10 pages. Published by Hal Leonard - Digital Sheet Music" |
| | |
| --- | --- |
| | A Thousand Miles By Vanessa Carlton. For piano. Love; Pop; Rock. 8 pages. Published by Hal Leonard - Digital Sheet Music |
| | |
| --- | --- |
| | A Thousand Miles By Vanessa Carlton. For piano. Love; Pop; Rock. 6 pages. Published by Hal Leonard - Digital Sheet Music |
| | |
| --- | --- |
| | A Thousand Miles "By Vanessa Carlton. For piano, voice, and guitar (chords only). Love; Pop. Piano/Vocal/Guitar. 8 pages. Published by Hal Leonard - Digital Sheet Music" |