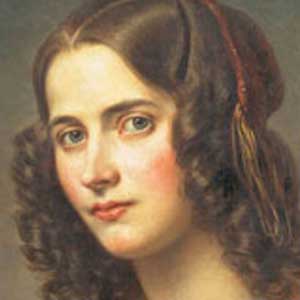 10 Masterpieces by women Composers for Clarinet
10 Masterpieces by women Composers for Clarinet
10 Masterpieces by women Composers for Clarinet
1. Cecile Chaminade.. - Concertino Op. 107
French composer wrote her Concertino in 1902, later arranging it for flute and string orchestra. It is a timeless flute classic, regularly performed by flautists round the world. The piece may have been written as an examination piece for students at the Paris Conservatoire. There is certainly plenty within it to challenge even more advanced players, including a great deal of fast passage work over the whole range of the instrument.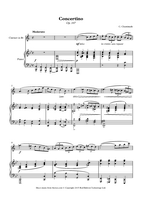 Concertino Op. 107
2. Amy Beach - Romance, Op.23

Amy Beach (1867–1944) was one of the first successful female composers in the United States. Of particular note was the performance of her 'Gaelic Symphony' in 1896—the first by an American woman to be published and played by a professional orchestra. In total Beach wrote over 300 works in all genres including celebrated chamber music such as this this achingly nostalgic Romance.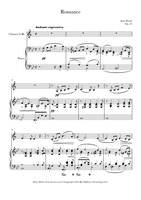 Romance, Op.23
3. Teresa Carreno - Corbeille des Fleurs (Valse)

Teresa Carreño (1853–1917) was certainly multi-talented: she was a successful pianist, soprano, composer and conductor. Born in Caracas, Venezuela, she and moved to New York City in 1862, making her debut as a pianist at the age of 8 at Irving Hall. A busy career as a concert pianist followed, with a number of composers subsequently dedicating their works to the "Valkyrie of the Piano." As a composer Carreño completed around 75 works during her lifetime. Some of these incorporated Latin American forms such as the meringue. This graceful waltz is a demonstration of Carreño's abundant melodic gifts.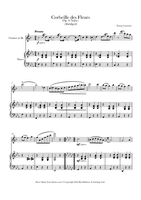 Corbeille des Fleurs (Valse)
4. Clara Schumann - Notturno Op.6 No.2

Clara Schumann (1819–1896) is widely considered to be one of the greatest pianists of the Romantic era, premiering many of the works of her husband Robert Schumann and their mutual friend Johannes Brahms. She was also a composer of some renown, despite ending her composing career at the age of just 36, possibly due to the grief she felt following the death of her husband. Her compositions include chamber music, songs, a piano concerto and many works for solo piano, such as this beautifully wrought Notturno, with its elegant free-wheeling line.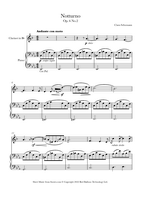 Notturno Op.6 No.2
5. Louise Farrenc - Etude Op.50 No.2

One of the few successful female composers of her time, French composer Louise Farrenc (1804–1875) is especially noted for her music for piano and for chamber combinations. She was also highly respected as a teacher, many of her student graduating with high honours from the Conservatoire de Paris. This wistful study from her 'Vingt cinq études faciles' is a delightful example of her works for beginning students of the piano.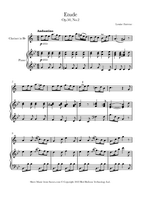 Etude Op.50 No.2
6. Chiquinha Gonzaga.. - Gaucho (Tango Brasileiro)

The Brazilian tango "Gaúcho" is Chiquinha Gonzaga's most recorded song. It was a song from the burlesque operetta "Zizinha Maxixe" of 1895. The piece is subtitled "Dança do Corta-jaca," literally meaning "cut the jackfruit." It is a Brazilian traditional dance, characterized by energetic individual spins, gymnastic moves, and percussive footwork. The song caused a minor scandal when the First Lady of Brazil, Nair de Teffé, performed it on guitar in public in 1914.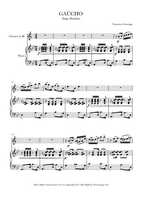 Gaucho (Tango Brasileiro)
7. Barbara Strozzi - Che si puo fare

Venetian composer Barbara Strozzi (1619—1677) was one of the most prolific of her time, publishing eight volumes of secular music, a record unsurpassed by any of her male colleagues. This is remarkable given that she achieved this without the patronage received by her male peers. Her output includes many songs, including the ravishing, 'Che si puo fare,' based upon the popular baroque device of a 'ground bass.'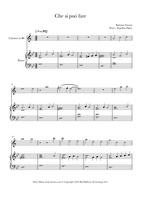 Che si puo fare
8. Fanny Mendelssohn.. - Notturno, Andantino in G Minor (H. 337)

Fanny Mendelssohn (1805–1847), also known as Fanny Hensel after her marriage in 1829 was a composer of some 500 works, the majority of which were lieder (songs). She suffered badly from the prevailing attitude that composing was not a feminine pursuit. Comparing her and her younger brother, the now celebrated Felix Mendelssohn, her father said 'Music will perhaps become his profession, while for you it can and must be only an ornament.' This dark Notturno is a great example of her gift for melody and form.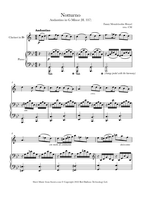 Notturno, Andantino in G Minor (H. 337)
9. Liza Lehmann - Evensong - Fold your white wings, dear Angels

Born into and artistic family in London in 1862, Liza Lehmann initially pursued a career as a singer. On her retirement from the stage in 1894, however, she dedicated her life to composing. She wrote several stage works, vocal works with orchestra and a number of songs, including this exquisite setting of Constance Morgan's poem 'Evensong.'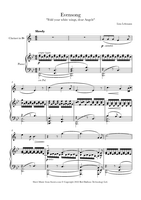 Evensong - Fold your white wings, dear Angels
10. Augusta Holmes - La Nuit et l'Amour from Ludus pro Patria

Augusta Holmès (1847–1903) was a naturalised French composer who was trailblazing in several ways. Not only was she a successful female composer in a profession dominated by men but, like Wagner, she also wrote texts for almost all of her vocal music, including the opera 'La Montagne noire.' Another of these larger scale works was the symphonic ode 'Ludus pro patria,' from which this ravishing interlude has become a concert favourite.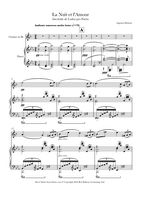 La Nuit et l'Amour from Ludus pro Patria