This darkly atmospheric sonata for flute and basso continuo was likely written whilst Bach was Kapellmeister for Leopold, Prince Anhalt-Köthen (1717–1723). It has also been speculated, however, that the composition date may be 1724, by which time Bach had moved to Leipzig. The accompanying 'basso continuo' may consist of a keyboard player with an instrument playing the bass line or, as here, with keyboard alone.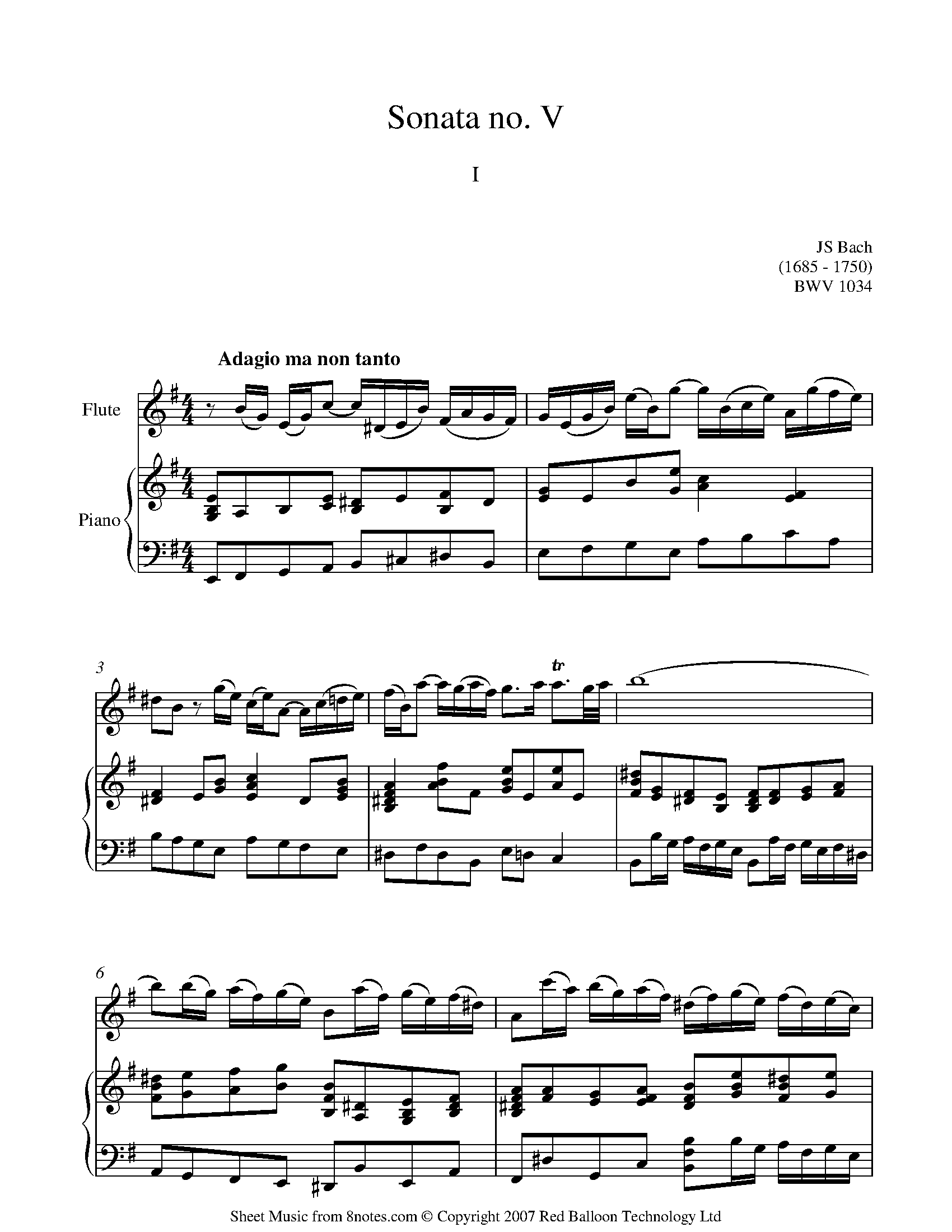 Sonata for Flute BWV 1034 1st mvt
French composer wrote her Concertino in 1902, later arranging it for flute and string orchestra. It is a timeless flute classic, regularly performed by flautists round the world. The piece may have been written as an examination piece for students at the Paris Conservatoire. There is certainly plenty within it to challenge even more advanced players, including a great deal of fast passage work over the whole range of the instrument.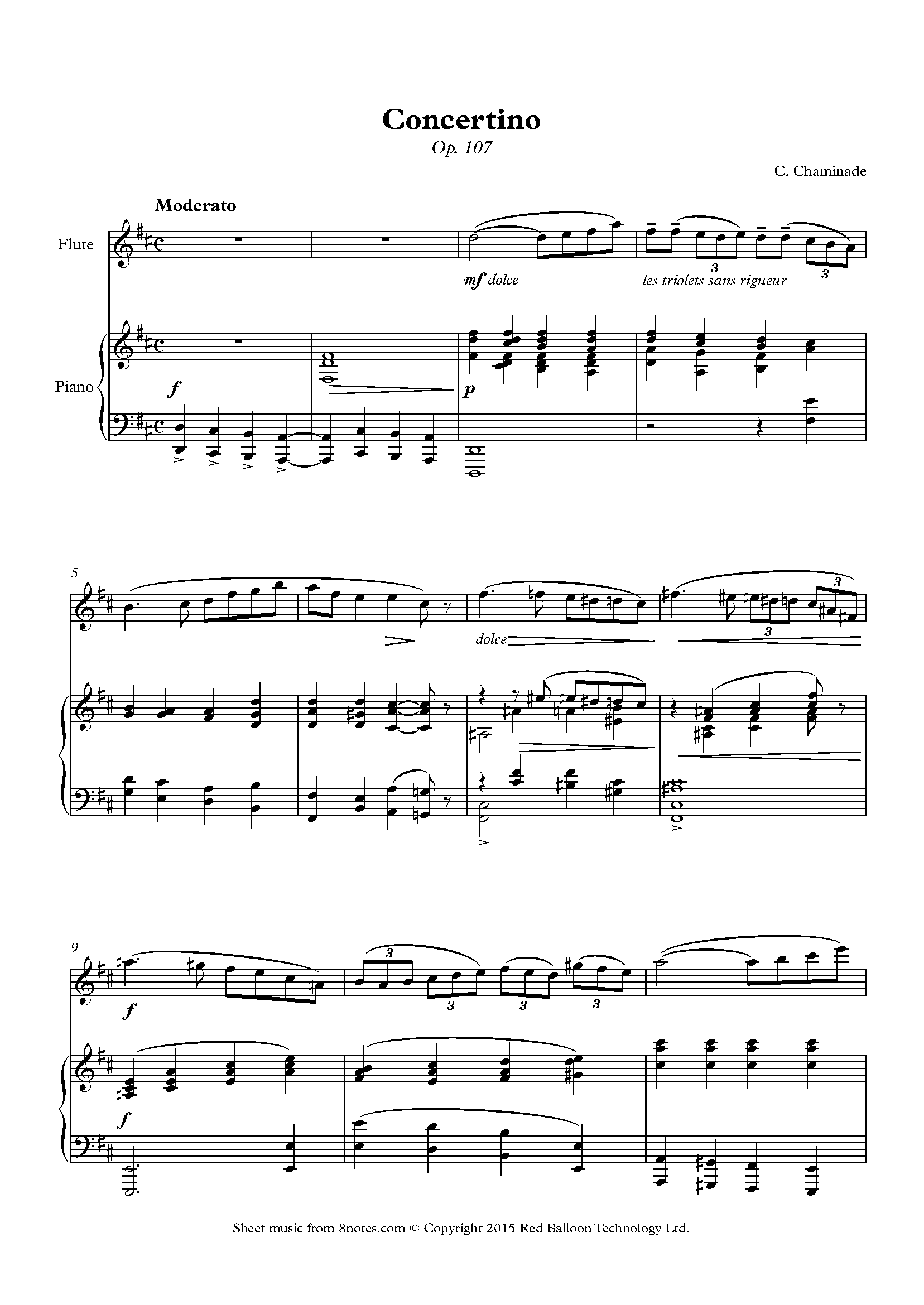 Concertino Op. 107
Mozart was said to have disliked the flute, writing to his father 'You know that I am quite powerless whenever I am obliged to write for an instrument [the flute] which I cannot bear.' If that was the case, it seems little evidence in this classic of the flute repertoire. The second movement, especially bears something of the divine, beginning with an almost stuttering statement that blossoms like rose petals—brilliant, beautiful and brittle.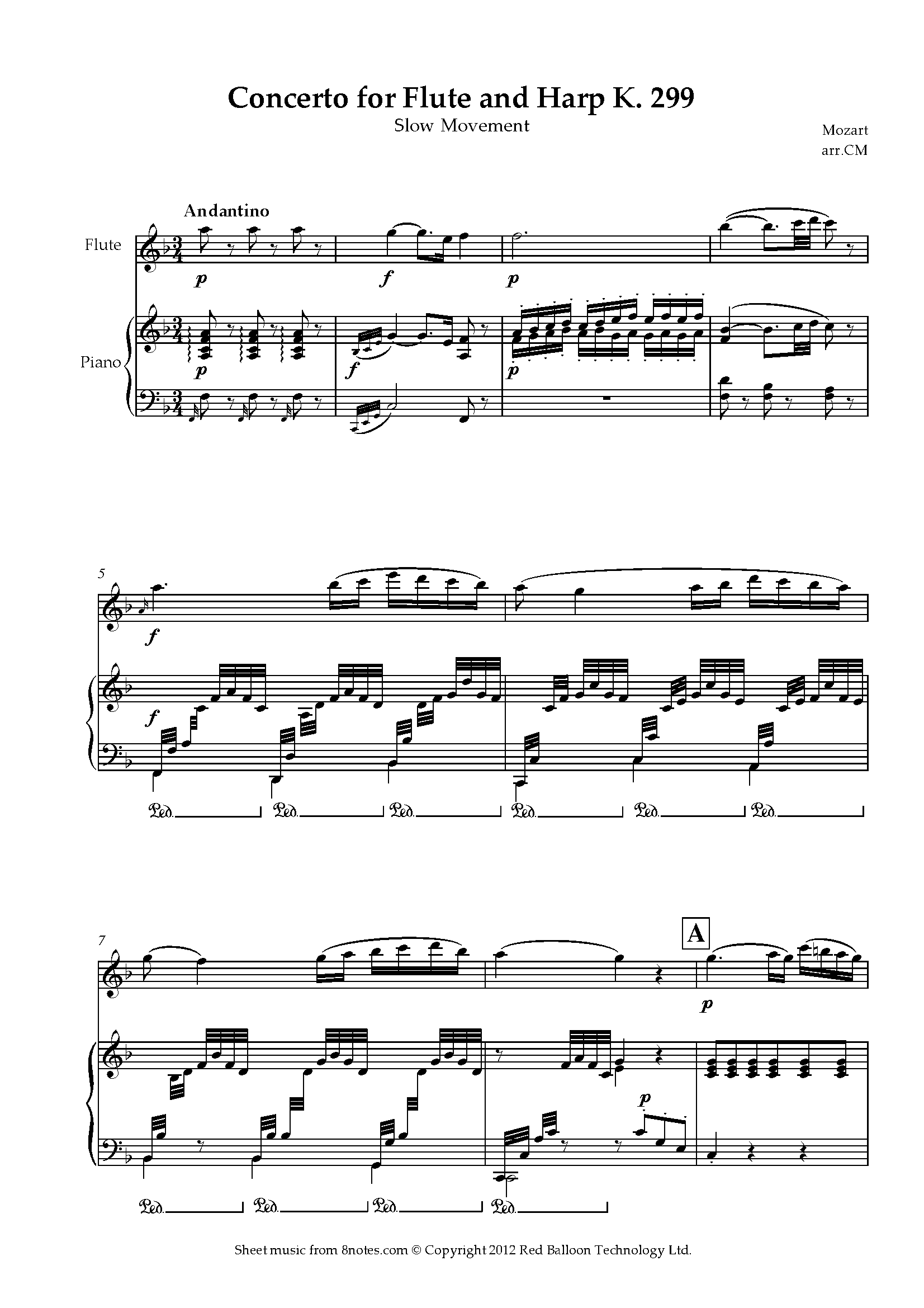 Concerto for Flute and Harp K. 299 Slow Movement
French flautist Claude-Paul Taffanel (1844–1922), was an influential flautist, composer and writer. He is remembered for writing several works, now standard within the flute repertoire, including his 'Fantaisie sur thèmes du Freischütz,' 'Grande Fantaisie sur Mignon' and perhaps most well-known, this 'Andante Pastoral et Scherzettino.' It was written as a competition piece for the 1907 Paris Conservatory Flute Prize.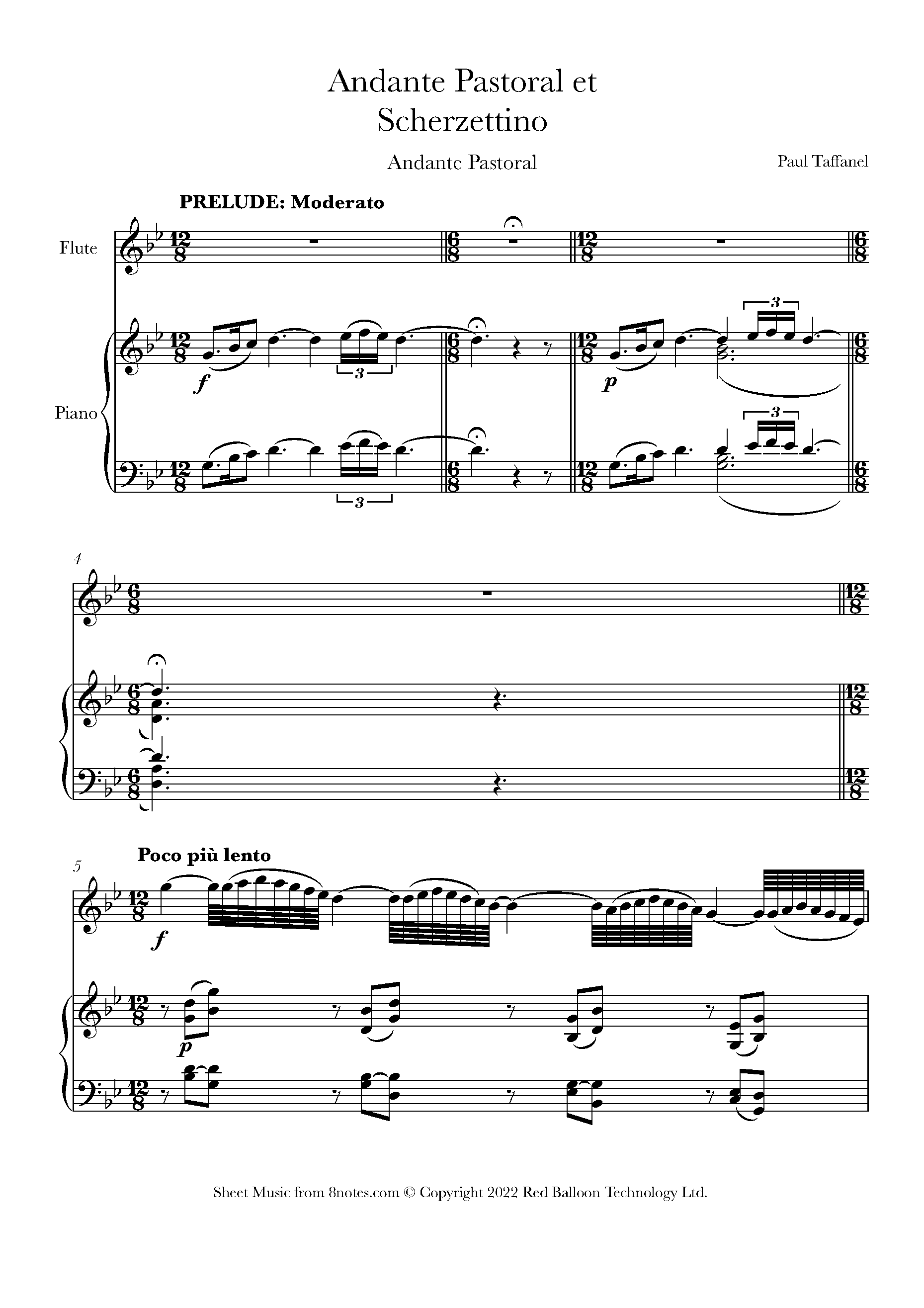 Andante Pastoral et Scherzettino
Albert Franz Doppler (1821-1883) was a Hungarian composer and flute player. His virtuosic 'Fantasise Pastorale Hongraise' is his best known work. An exploration of Hungarian folk melodies, the work progress from a dark and slow opening to fast passages of great liveliness and brilliance - making it a great show piece for those who can manage its fiendishness. Interestingly the work began its life as a short work for two flutes and piano, played by Franz and his brother Karl, also a flautist, at their joint concerts.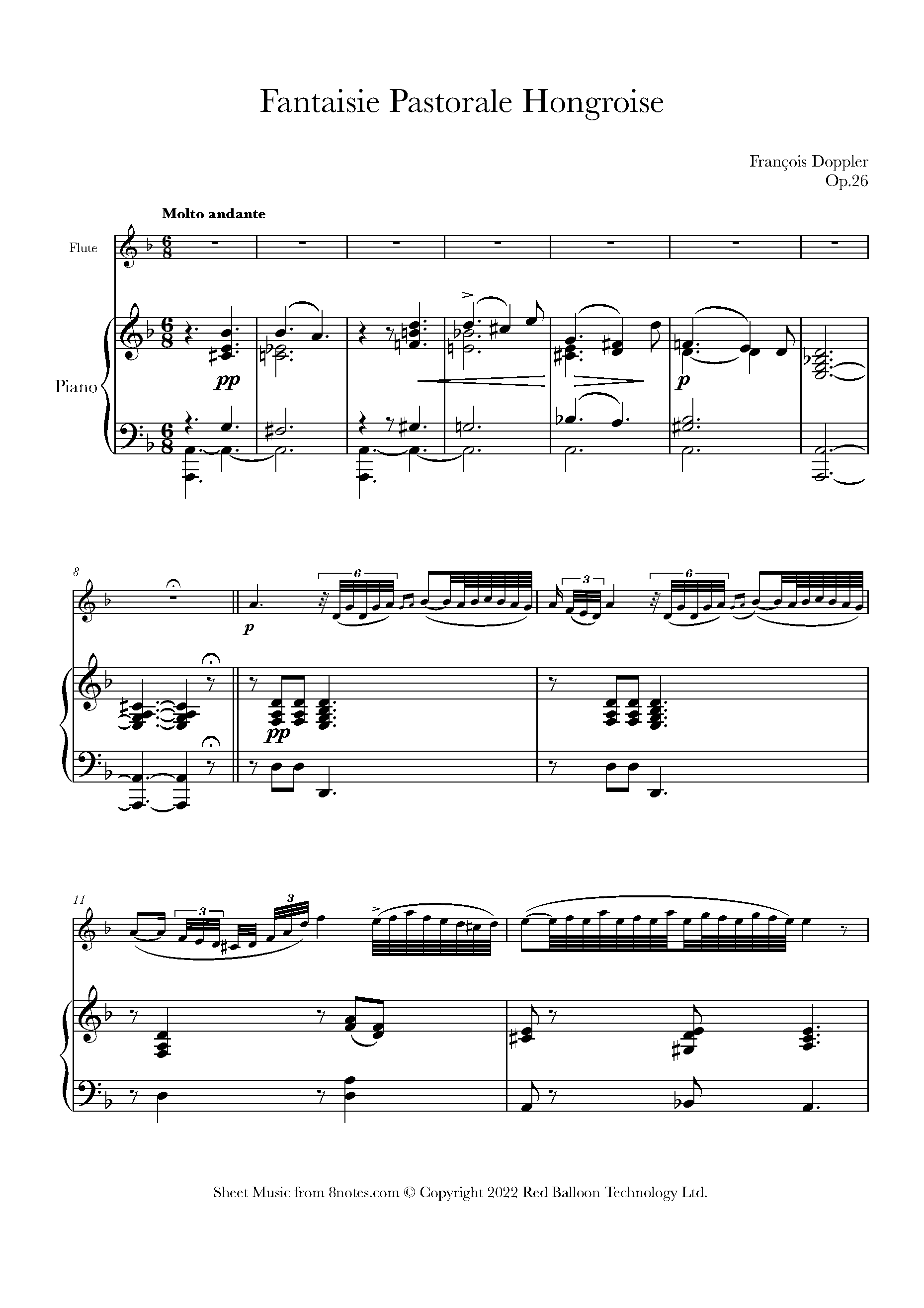 Fantaisie Pastorale Hongroise (Hungarian Pastoral Fantasy), Op. 26
Mozart wrote this, his first concerto for flute, in 1778. It was commissioned by wealthy Dutch flautist Ferdinand De Jean, who asked for three concertos in total. Mozart, who was reputedly not fond of the instrument, only completed two of them. Despite the fact that Mozart seems to have viewed this as an unpleasant commission, the work remains, however, one of the most important in the flute repertoire and has been recorded by many of the world's greatest players, including Sharon Bezaly, Juliette Bausor, William Bennett, Emmanuel Pahud and James Galway.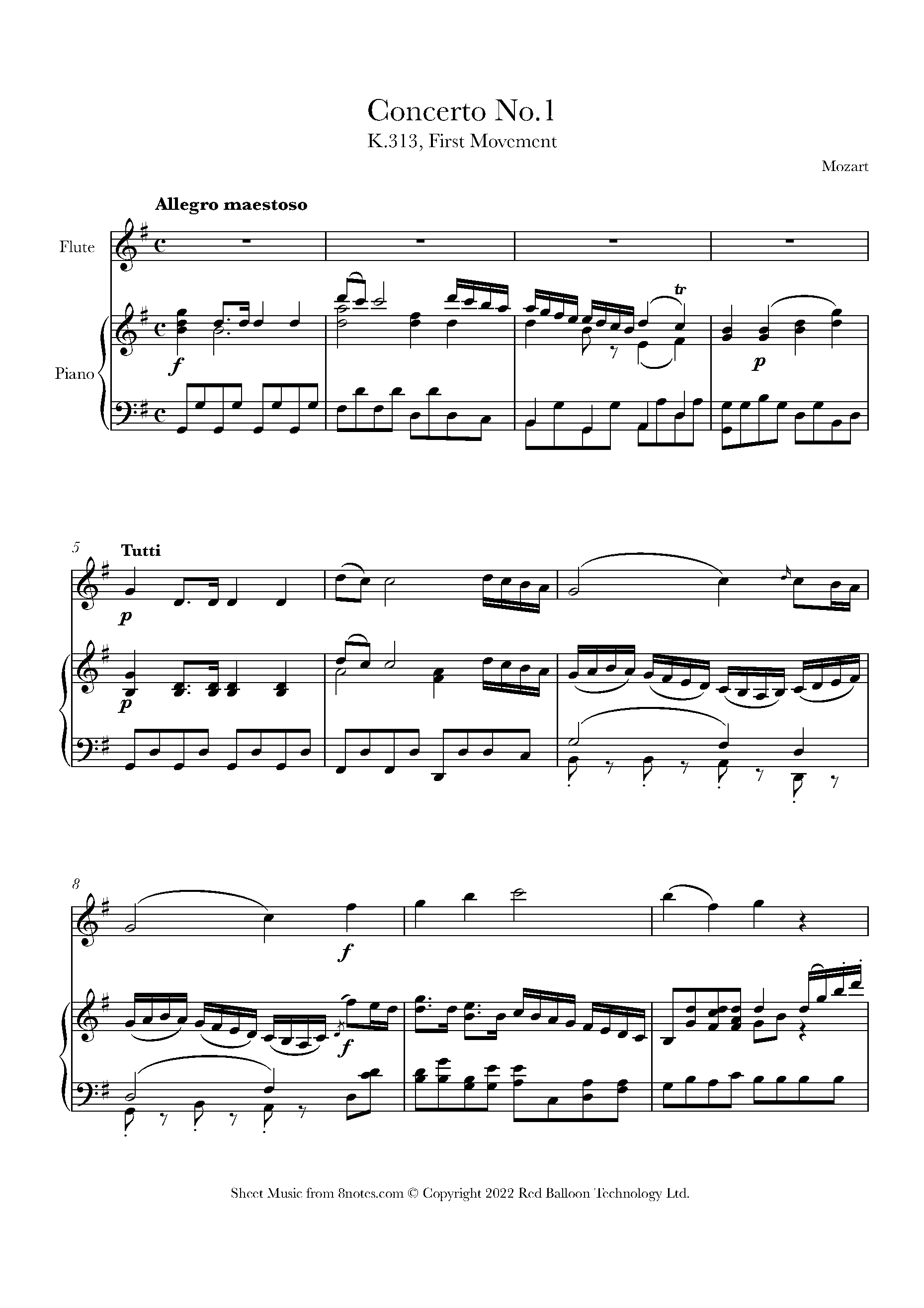 Concerto in G for Flute, K.313, First Movement
Carl Reinecke (1823–1910) was a German composer and influential teacher. He wrote in all genres, producing a catalogue of over three hundred works. He is best remembered today for his flute music, including his Sonata for Flute ('Undine') (1882) and the Concerto for Flute Op. 283 (1908) a substantial and expertly crafted work that casts an ear back to the mid to late-19th century romanticism of Mendelssohn and Brahms.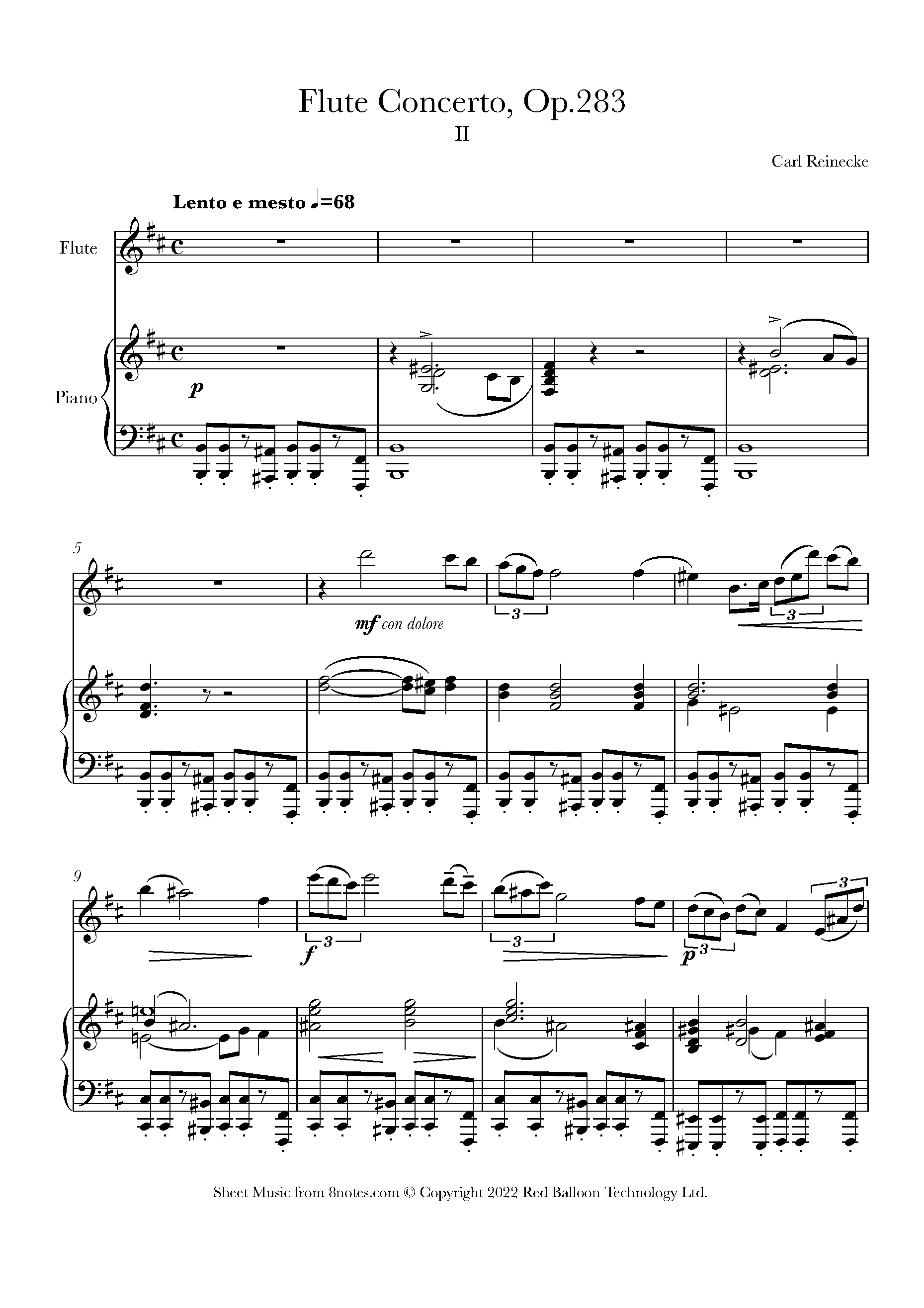 Flute Concerto, Op.283, 2nd Movement
Debussy wrote his celebrated symphonic poem 'Prélude à l'après-midi d'un faune' ('Prelude to an afternoon of a Faun') in 1884. Its ambiguous harmony, brilliant orchestration and subtlety of form has led to the work being considered by Paul Griffiths, Pierre Boulez and others as the well-spring of 'modern' music. The work is an evocation, though not programmatically so, of the sensual poem of the same name by Stéphane Mallarmé. Though not specifically intended to evoke the season of summer it is everywhere shot through with the iridescence and torpor of that season.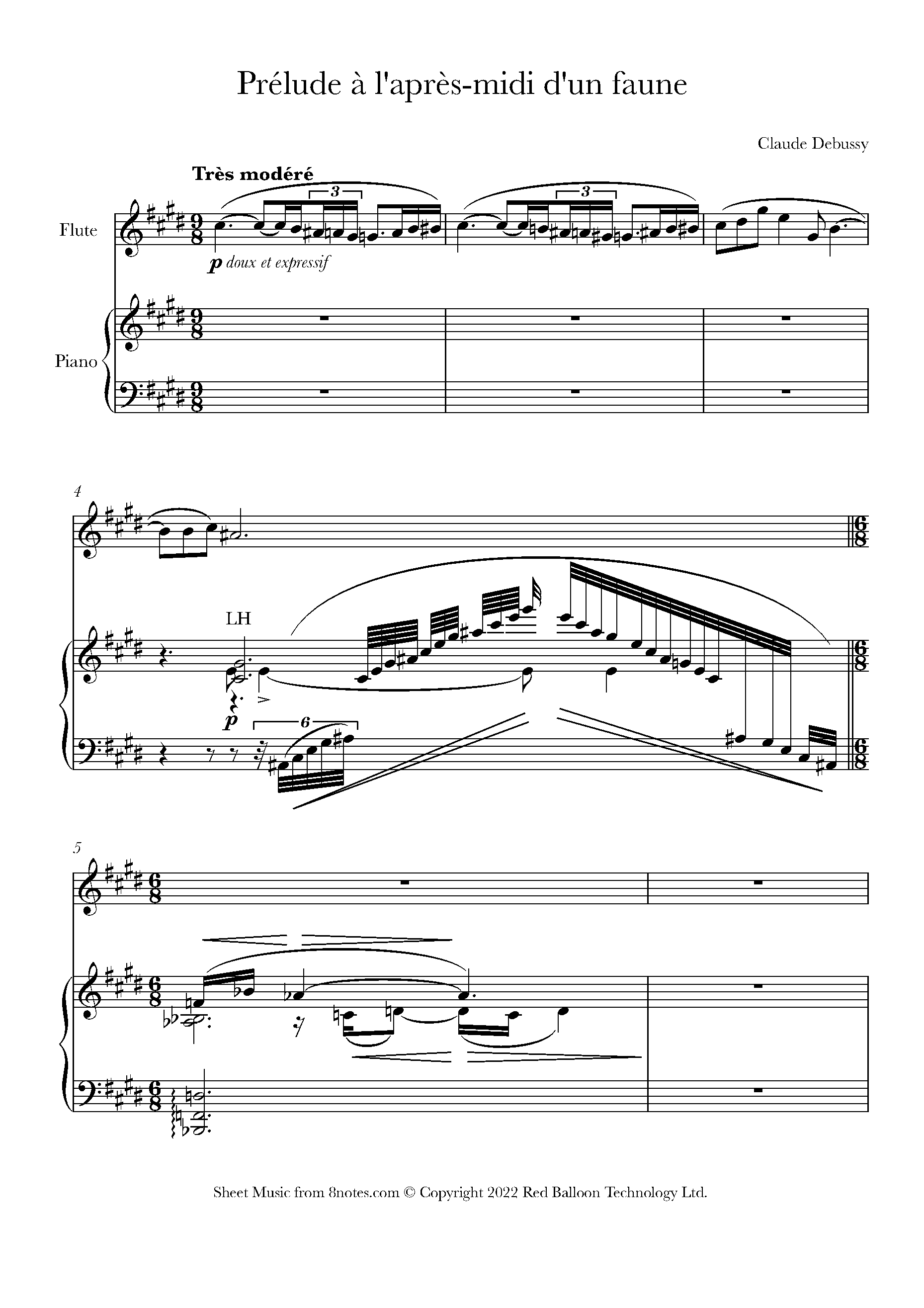 Prelude a l'apres-midi d'un faune
Though German composer Sigfrid Karg-Elert (1877–1933) is known for his compositions for pipe organ, his pieces for flute also form an important part of his body of work. His 30 Caprices, written to entertain a flautist friend, have become a cornerstone of the flute literature, embodying as they do a wide variety of techniques. This demanding unaccompanied solo sonata makes a great way to break up a concert of accompanied works. It also challenges the ideas of one-part linear thinking, sometimes implying a second line (made explicit by his use of two part writing on a single line instrument).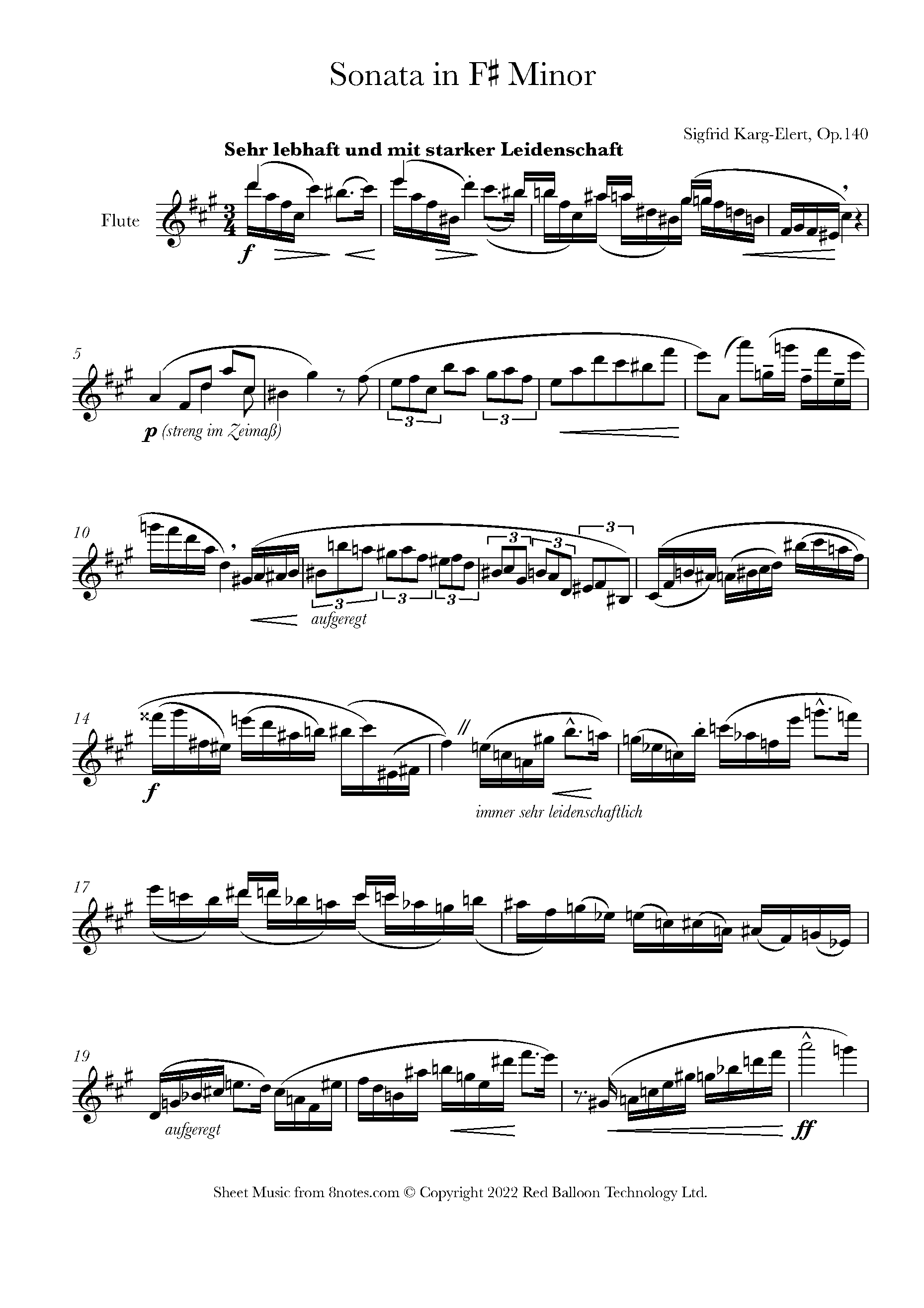 Sonata in F-Sharp Minor
Written just five years after Reinecke's Concerto for Flute, Debussy's 'Syrinx' for unaccompanied flute of 1913 exhibits a very different, most definitely twentieth century, aesthetic. The chromaticism of the flute line gives the work a deliciously ambiguous, languorous quality. There is also great deal of room for flexibility of interpretation in terms of tempo, dynamics and emotion. It is small wonder that 'Syrinx' is considered a vital part of the flute repertoire and a piece that was pivotal the subsequent development of solo flute music.