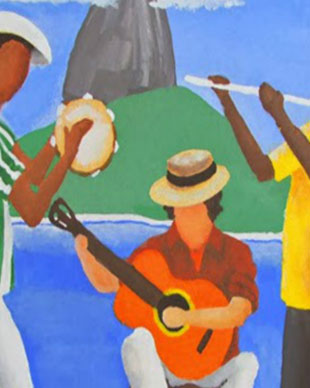 Brazilian Choro for Alto Sax Compilation
Brazilian Choro for Alto Sax Compilation
A collection of Choro pieces by Brazilian Choro composers, specially arranged for Alto Saxophone in Eb and piano. Intermediate to Advanced Level. Choro is an instrumental Brazilian popular music genre which originated in 19th century Rio de Janeiro. Despite it's name, which means "little cry" or "little lament", the music often has a fast and happy rhythm. Choro is considered the first characteristically Brazilian genre of urban popular music.
1. Zequinha Abreu - Tico-Tico no fuba

"Tico-Tico no fubá" is the title of a renowned Brazilian choro song composed by Zequinha de Abreu in 1917. Its original title was "Tico-Tico no Farelo," but since Brazilian guitarist Américo Jacomino Canhoto (1889–1928) had a work with the same title, Abreu's work was given its present name in 1931. "Fubá" is a type of maize flour and "tico-tico" is the name of a bird, the rufous-collared sparrow (Zonotrichia capensis). Hence, "tico-tico no fubá" means "sparrow in the cornmeal."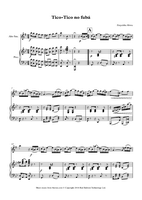 Tico-Tico no fuba
2. Ernesto Nazareth - Odeon (Tango Brasileiro)

Odeon (Tango Brasileiro) was written by Ernesto Nazareth in 1910. The piece is named after the Odeon Cinema where Nazareth played the piano in the waiting room from 1920 until 1924. It is said that his playing was so popular that many attended the cinema just to hear him, without watching a movie. The piece was not well-known during his lifetime, but became popular after lyrics were added by Vinícius de Moraes in the 1960s.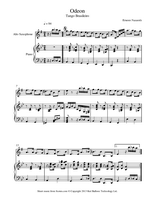 Odeon (Tango Brasileiro)
3. Ernesto Nazareth - Brejeiro (Tango Brasileiro)

One of Ernesto Nazareth's most famous compositions, published in 1893 by Casa Vieira Machado. It was sold to them for a very small sum, eventually earning them so much money that they gave him an umbrella with a golden handle at party held in his honour. The piece is dedicated to his nephew Gilberto de Meirelles Nazareth, also known as "Gigi."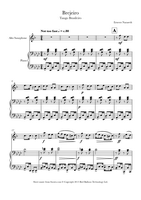 Brejeiro (Tango Brasileiro)
4. Chiquinha Gonzaga.. - Gaucho (Tango Brasileiro)

The Brazilian tango "Gaúcho" is Chiquinha Gonzaga's most recorded song. It was a song from the burlesque operetta "Zizinha Maxixe" of 1895. The piece is subtitled "Dança do Corta-jaca," literally meaning "cut the jackfruit." It is a Brazilian traditional dance, characterized by energetic individual spins, gymnastic moves, and percussive footwork. The song caused a minor scandal when the First Lady of Brazil, Nair de Teffé, performed it on guitar in public in 1914.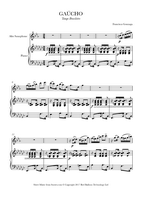 Gaucho (Tango Brasileiro)
5. Joaquim A. Silva .. - Flor Amorosa (Choro)

"Flor Amorosa" (literally "Loving Flower") is a graceful polka first published in 1880, though it was almost certainly written some years before that. Joaquim Antônio da Silva Calado was a foundational figure in the choro movement—he was active as a composer, coined the term "choro," founded the group Choro Carioca and supported musicians such as Chiquinha Gonzaga.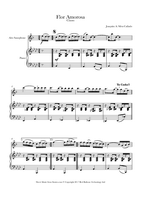 Flor Amorosa (Choro)
6. Pattapio Silva - Primeiro Amor (Valse)

"Primeiro Amor" ('First Love") is possibly the best-known composition of Brazilian composer and flautist Patápio Silva. It takes the form of a graceful, though technically tricky, waltz, probably intended to show off the playing skills of Silva himself.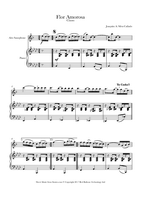 Primeiro Amor (Valse)