Ravel's wistful "Pavane pour une infante défunte" ("Pavane for a Dead Princess") was written in 1899 for piano and later published in a version for small orchestra. The piece was intended as "an evocation of a pavane that a little princess might, in former times, have danced at the Spanish court." It was not performed until 1902, after which it became extremely popular, even though Ravel himself sometimes disdained it.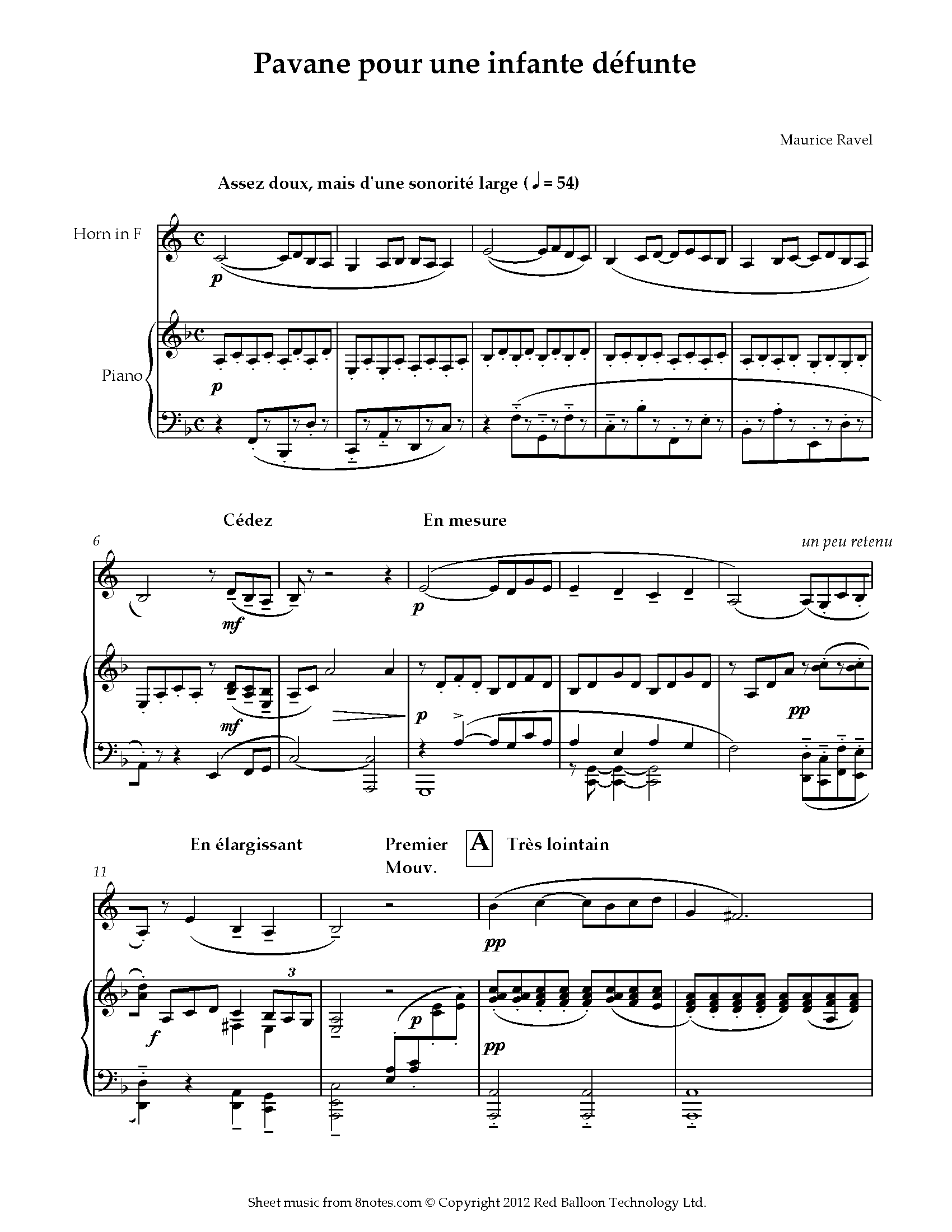 Pavane pour une infante defunte
The Pavane in F-sharp minor, Op. 50 was originally a piano piece, but is better known in Fauré's version for orchestra and optional chorus. It was first performed in Paris in 1888, becoming one of the his most popular works. It was used by the BBC for the title music of its coverage of the 1998 World Cup.
The pavan was a sixteenth- and seventeenth-century court dance of Italian origin, in duple meter, and stately in tempo and spirit.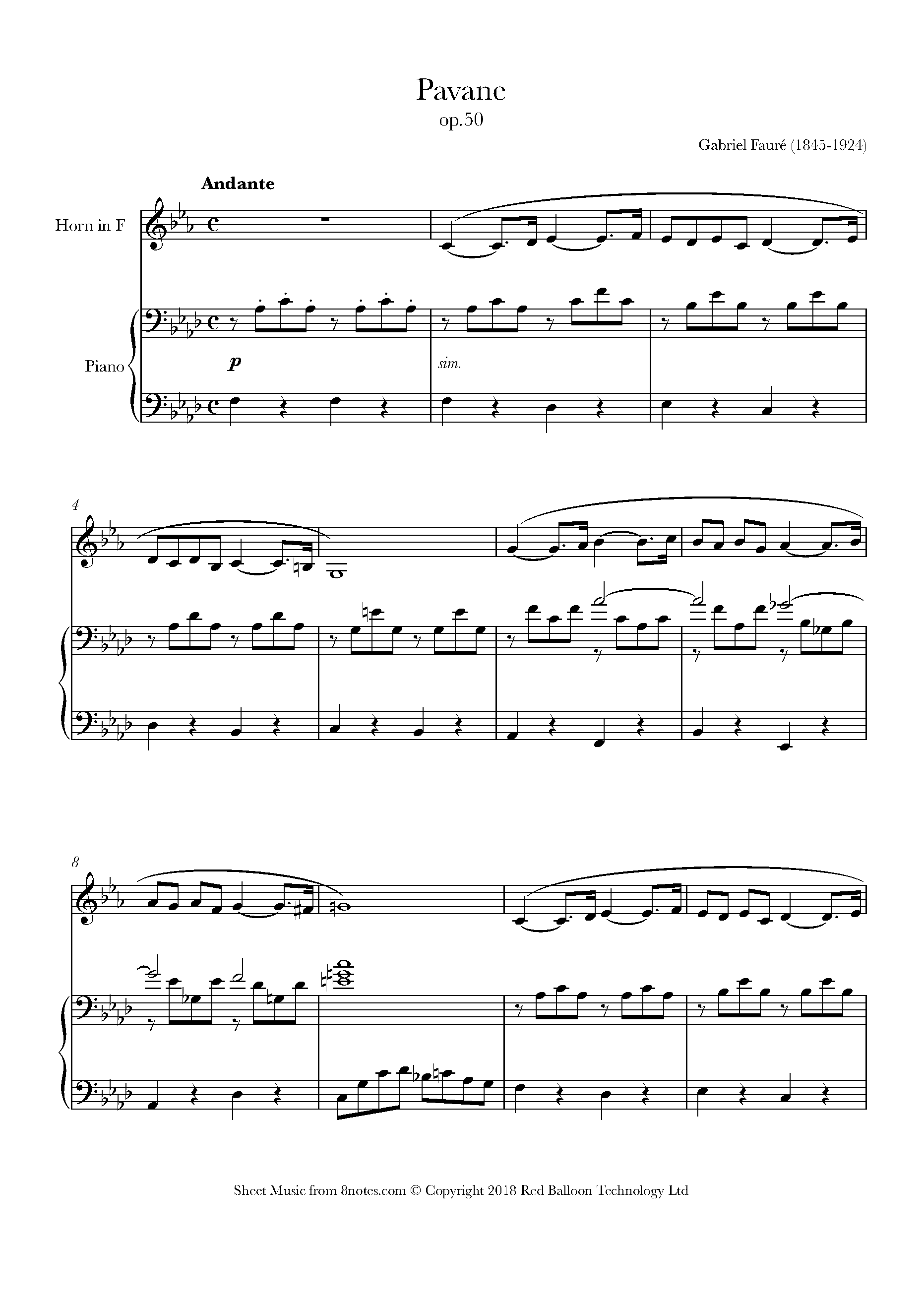 Pavane
At Chopin's request, his Prelude in E minor Op.28 No.4 was played at his own funeral, along with Mozart's Requiem. It is one of the composer's most accessible works, being just 25 bars long and technically not difficult. It's simplicity belies its profundity, with its descending melody line plumbing the depths of human suffering. So much so, in fact, that the virtuoso pianist and conductor Hans von Bülow called it "suffocation" due to its atmosphere of despair.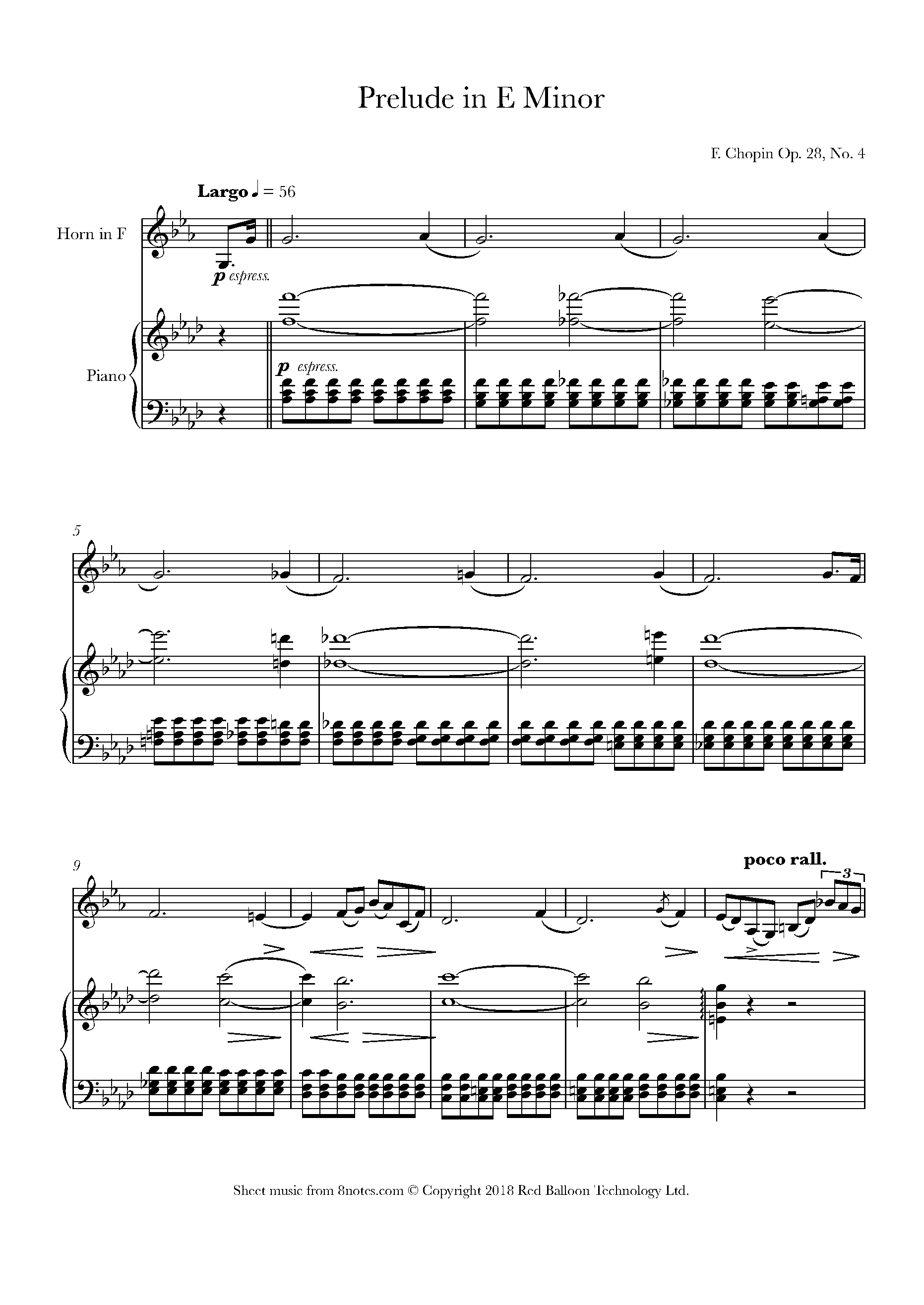 Prelude in E minor Op.28 No.4
"Come, sweet death, come, blessed rest" (original German: "Komm, süßer Tod, komm selge Ruh") is a song for solo voice and basso continuo in which Bach expresses the desire for death and the afterlife. It is among his most popular works and has been adapted and transformed by several composers, such as Max Reger, Leopold Stokowski, Knut Nystedt, and for the Wanamaker Organ, by Virgil Fox. It forms the thematic material for the final movement of the second symphony of Ernst von Dohnányi.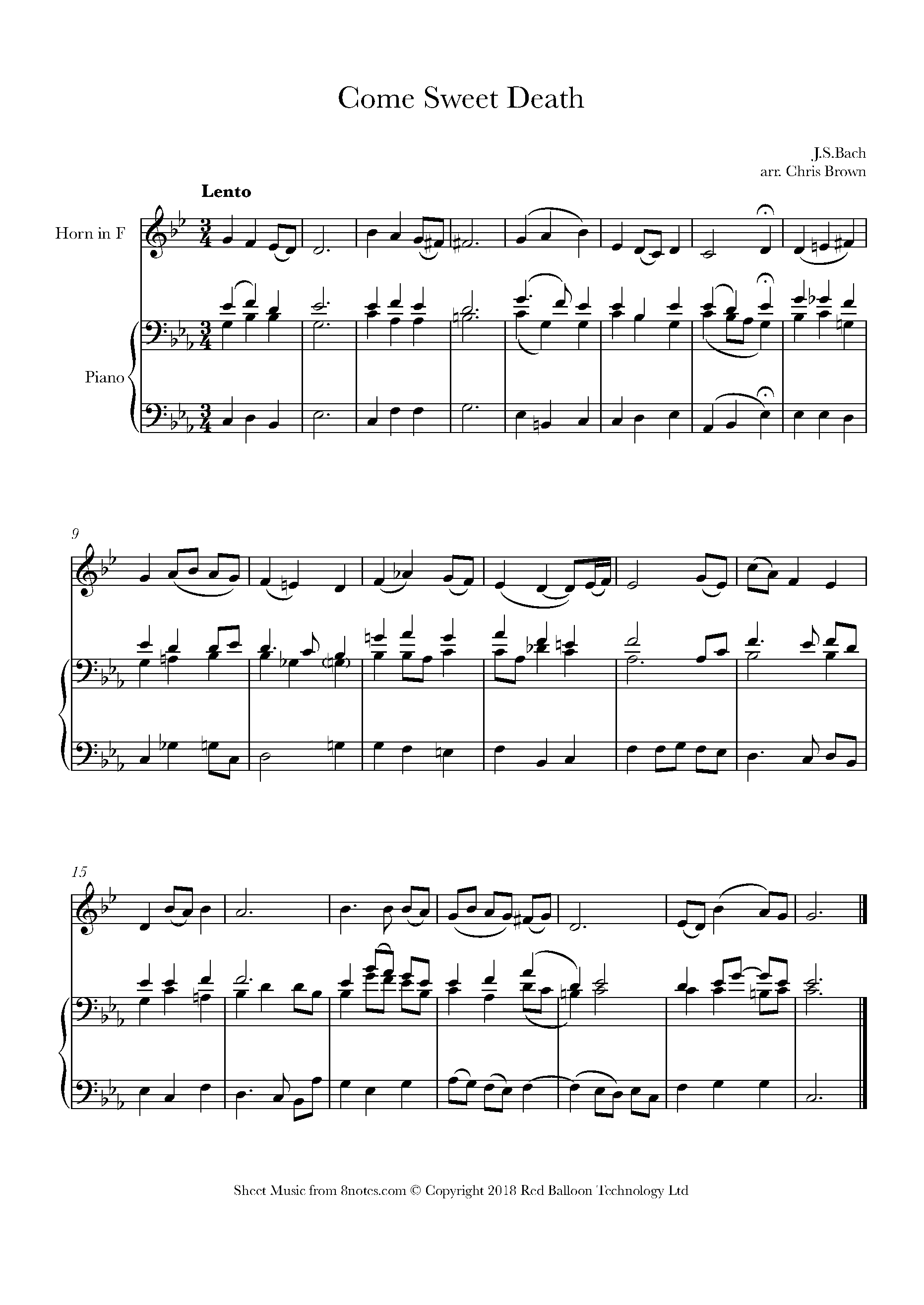 Come Sweet Death
Rachmaninoff composed his Piano Concerto No. 2 in C minor, Op. 18 between the autumn of 1900 and April 1901, the first complete performance, with the composer as soloist, given on 9th November 1901. Written after a period of clinical depression that followed the rejection of his First Symphony, this piece established Rachmaninoff's fame as a concerto composer and is one of his most enduringly popular pieces. The long-breathed phrases and slow unfolding of the ravishing second movement theme are typical of the composer's style, though the agonisingly wistful nature of the melody may also suggest something of the composer's mental state at the time of composition.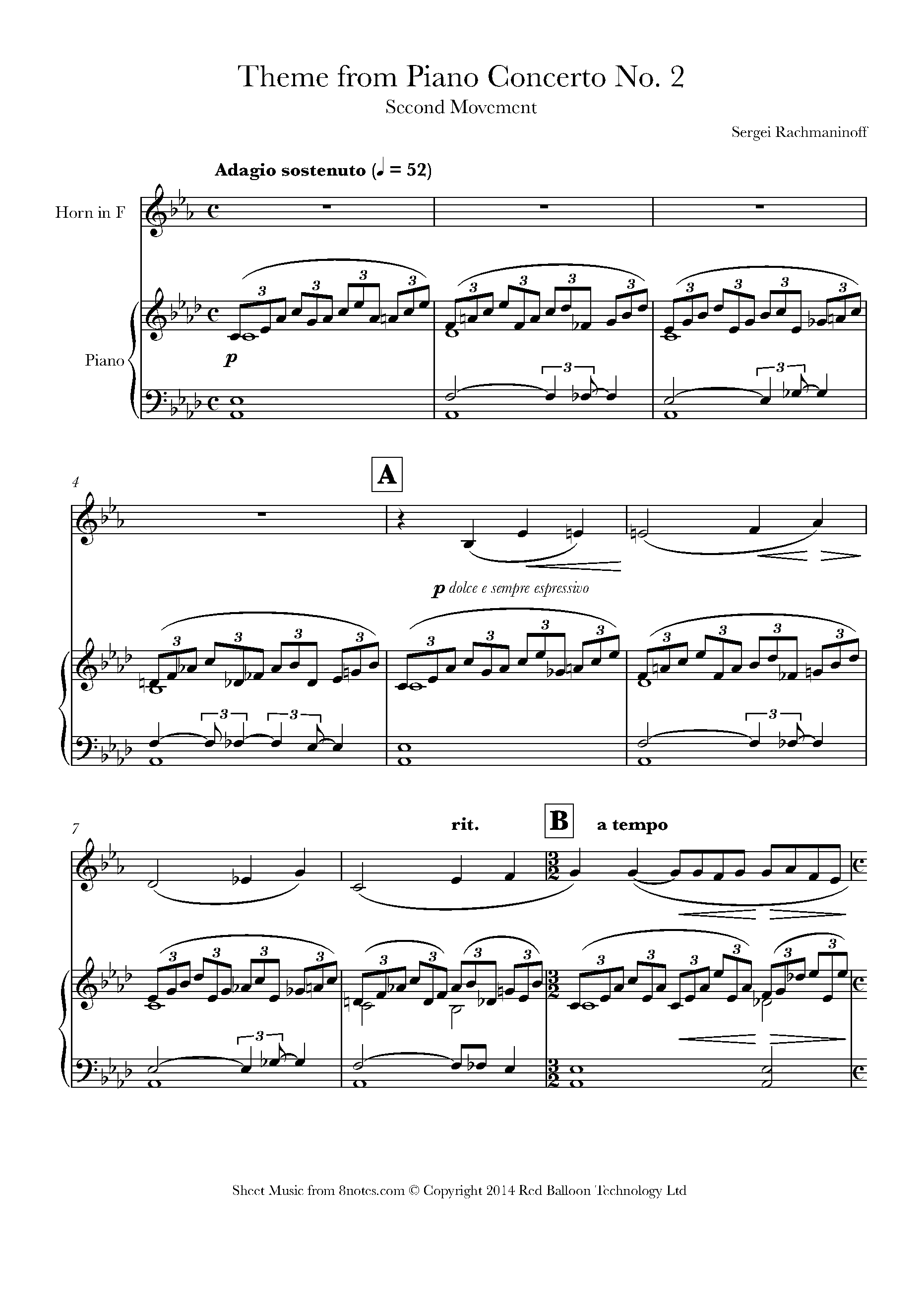 Theme from Piano Concerto No. 2 2nd movement
"When I Am Laid in Earth," also known as "Dido's Lament" is an aria from Henry Purcell's opera "Dido and Aeneas." Having been abandoned by Aeneas, Dido sings it before stabbing herself. The aria takes the form of a ground bass, with a descending chromatic pattern (known as a passus duriusculus) repeating throughout. Over this Purcell constructs a vocal line of astonishing power. The piece is often performed at funerals and is played every year at the remembrance parade at the Cenotaph in the United Kingdom.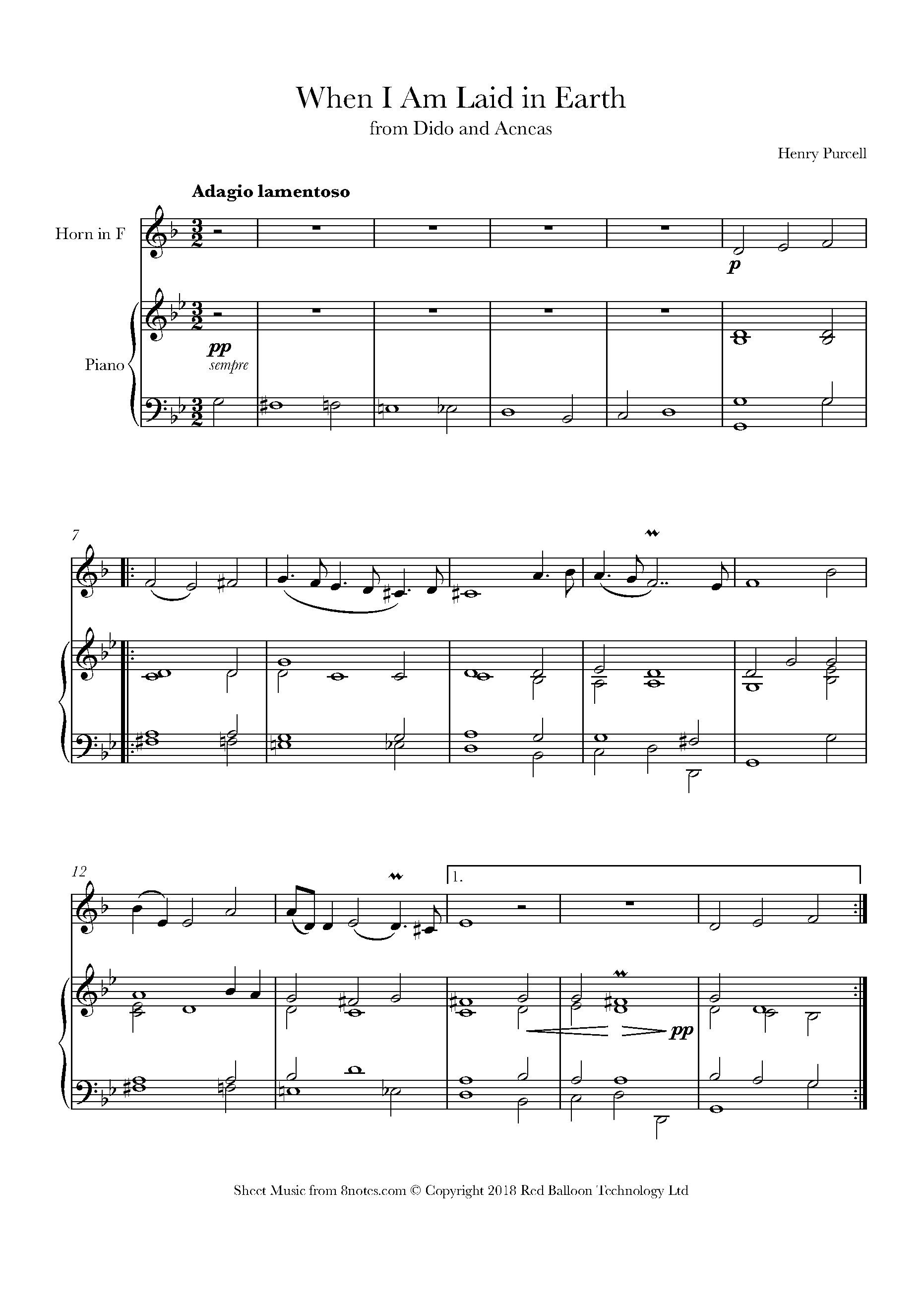 Didos Lament (when I am laid in earth)
"The Death of Ases" ("Åses død") appears in the third act of Edvard Grieg's "Peer Gynt," incidental music to Henrik Ibsen's play of the same name. "Peer Gynt" chronicles the journey of its titular character from the Norwegian mountains, where he is brought up by his mother Ases, to the North African desert. The death of his mother occurs after an episode in the hills where he escapes from a green-clad woman and her limping son, who she claims is his. The elegiac lament for his mother is one of the best loved moments in the work, ranking alongside "Morning Mood" and "In the Hall of the Mountain King."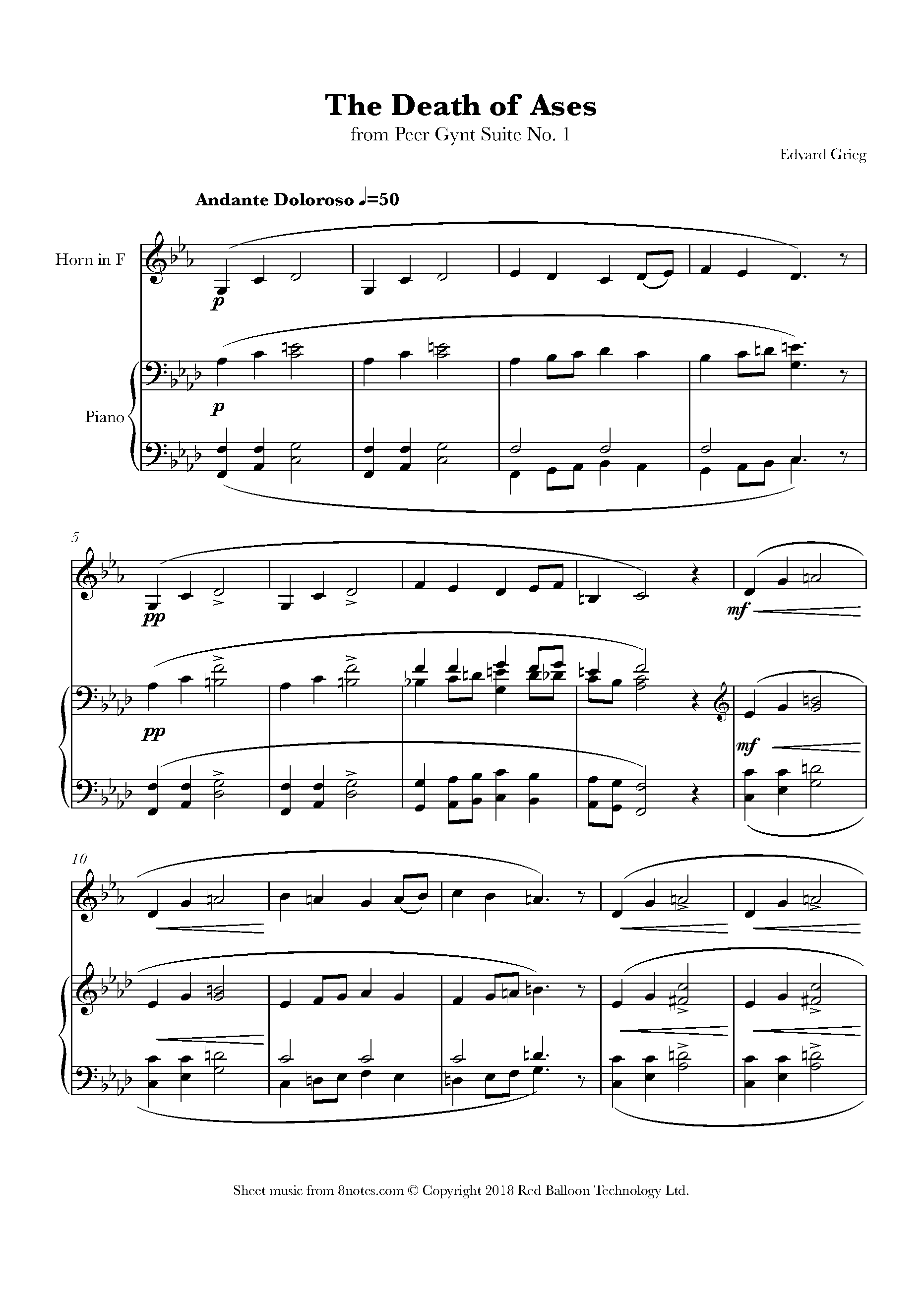 The Death of Ases from Peer Gynt Suite No. 1
Elgar composed his Serenade, Op. 20 in 1892. Despite becoming one of Elgar's most popular works, the composer struggled to find a publisher for it and the piece was not publicly performed until 1896. The achingly lovely second moment contains, in the words of critic Ernest Newman, "a long and flexible melody sung by the first violins … one of the finest and most sustained that ever came from Elgar's pen."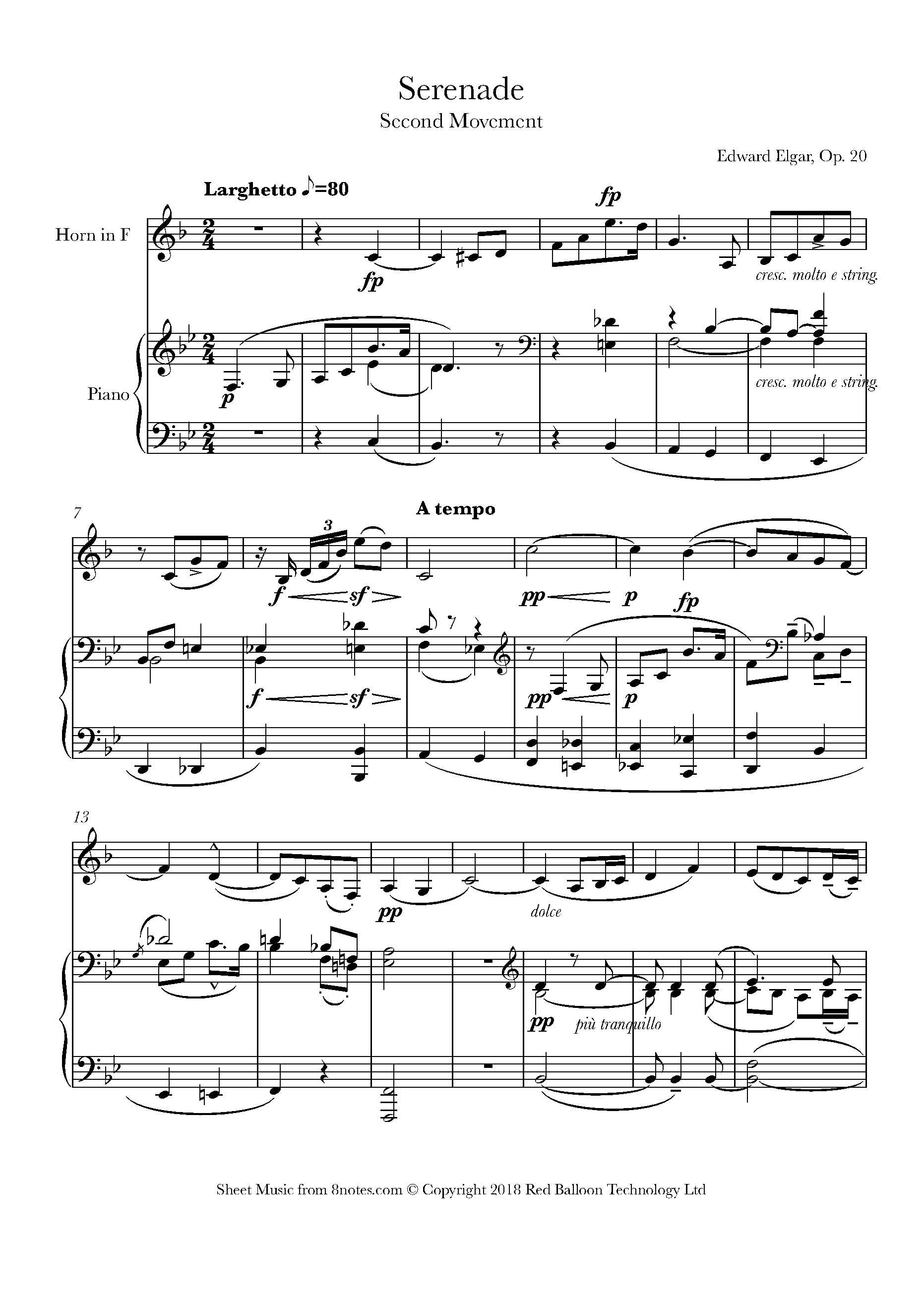 Serenade Op.20 2nd mvt.