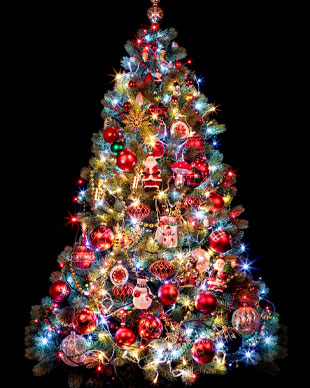 Easy Christmas Music for Flute Compilation
Easy Christmas Music for Flute Compilation
A collection of specially-chosen easy Christmas pieces for Flute, with piano accompaniment.
1. We Wish you a Merry Christmas

"We Wish You a Merry Christmas" is a popular sixteenth-century English carol from the West Country of England. The origin of this Christmas carol lies in the English tradition wherein wealthy people of the community gave Christmas treats to the carolers on Christmas Eve, such as figgy puddings that were very much like modern day Christmas puddings. It is one of the few English traditional carols that makes mention of the New Year celebration and is often the last song carolers sing, wishing all good tidings and happy spirits at Christmastime.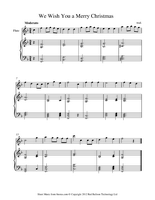 We Wish you a Merry Christmas
2. O Holy Night

Regularly topping lists of favourite Christmas carols, "O Holy Night" combines a haunting melody with lyrics describing the birth of Jesus. The melody reaches a passionate climax with the words "O night divine" - guaranteed to send shivers down your spine and bring lashings of Christmas cheer!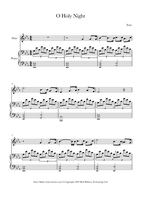 O Holy Night
3. Carol of the Bells

The carol of the bells really captures the warm glow of Christmas. The repeating melody sounds like the repeating chime of a bell, but interestingly that's not how it started life. The piece was composed by Ukrainian Mykola Leontovych, it was originally called Schedryk and tells the story of a swallow. It became popular in the West after English lyrics were added by Peter J. Wilhousky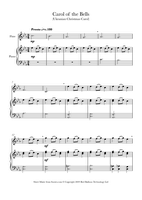 Carol of the Bells
4. Silent Night

"Silent Night" (German: Stille Nacht, heilige Nacht) is a popular Christmas carol, composed in 1818 by Franz Xaver Gruber to lyrics by Joseph Mohr in the small town of Oberndorf bei Salzburg, Austria. It was declared an intangible cultural heritage by UNESCO in March 2011.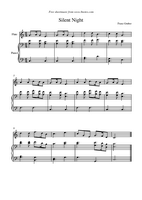 Silent Night
5. Jingle Bells

The song Jingle Bells was originally called "One Horse Open Sleigh." It was written in 1857 by James Lord Pierpont and was originally meant for Thanksgiving. Today, of course, it is one of the best loved Christmas songs all over the world.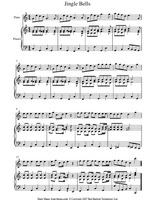 Jingle Bells
6. Mendelssohn - Hark the Herald Angels Sing

"Hark the Herald Angels Sing" is a bit of a Christmas mash-up. The tune we know today was originally written by Felix Mendelssohn from his Choral Cantata 'Festgesang," but the words came from Methodist Charles Wesley almost a hundred years earlier.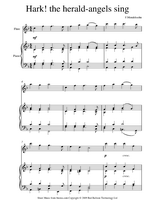 Hark the Herald Angels Sing
7. God rest you merry gentlemen

"God Rest You Merry, Gentlemen," also known as "God Rest Ye Merry, Gentlemen," and "God Rest You Merry People All," is an English traditional Christmas carol. The melody is in the minor mode. It was published by William B. Sandys in 1833, although the author is unknown.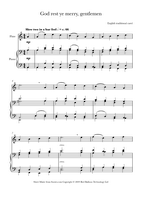 God rest you merry gentlemen
8. Ding Dong Merrily on High

"Ding Dong Merrily on High" first appeared as a secular dance tune known under the title "Branle de l'Official" in Orchésographie, a dance book written by Jehan Tabourot (1519-1593). The lyrics are from English composer George Ratcliffe Woodward (1848-1934),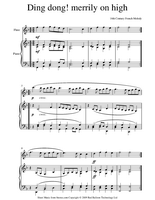 Ding Dong Merrily on High
9. O Little Town of Bethlehem

The text of "O Little Town of Bethlehem" was written by Phillips Brooks (1835-1893), an Episcopal priest, Rector of the Church of the Holy Trinity, Philadelphia. He was inspired by visiting the Palestinian city of Bethlehem in 1865. Three years later, he wrote the poem for his church and his organist, Lewis Redner, added the music. Redner's tune, simply titled "St. Louis", is the tune used most often for this carol in the U.S. but in the British Commonwealth, and sometimes in the U.S., the English hymn tune "Forest Green" is used instead. "Forest Green" was adapted by Ralph Vaughan Williams from an English folk ballad called "The Ploughboy's Dream" which he had collected from a Mr. Garman of Forest Green, Surrey in 1903. Adapted into a hymn tune, it was first published in the English Hymnal of 1906.
O Little Town of Bethlehem
10. Handel - I Know That My Redeemer Liveth from Messiah

"I Know That My Redeemer Liveth" is a soprano aria from the third part of Handel's celebrated oratorio "Messiah." The lyrics draw from both the book of Job and Paul and are "an expression of faith in redemption." They also announce the Second Coming of Christ. Much recorded as a stand-alone number, the melody has also been reworked as a hymn tune.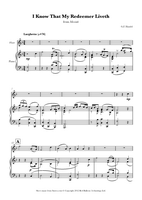 I Know That My Redeemer Liveth from Messiah