Easy Oboe Opera Arias Compilation

A collection of famous opera arias in original arrangements for oboe with piano accompaniment. Easy to Intermediate Level.
1. Delibes - Flower Duet from Lakme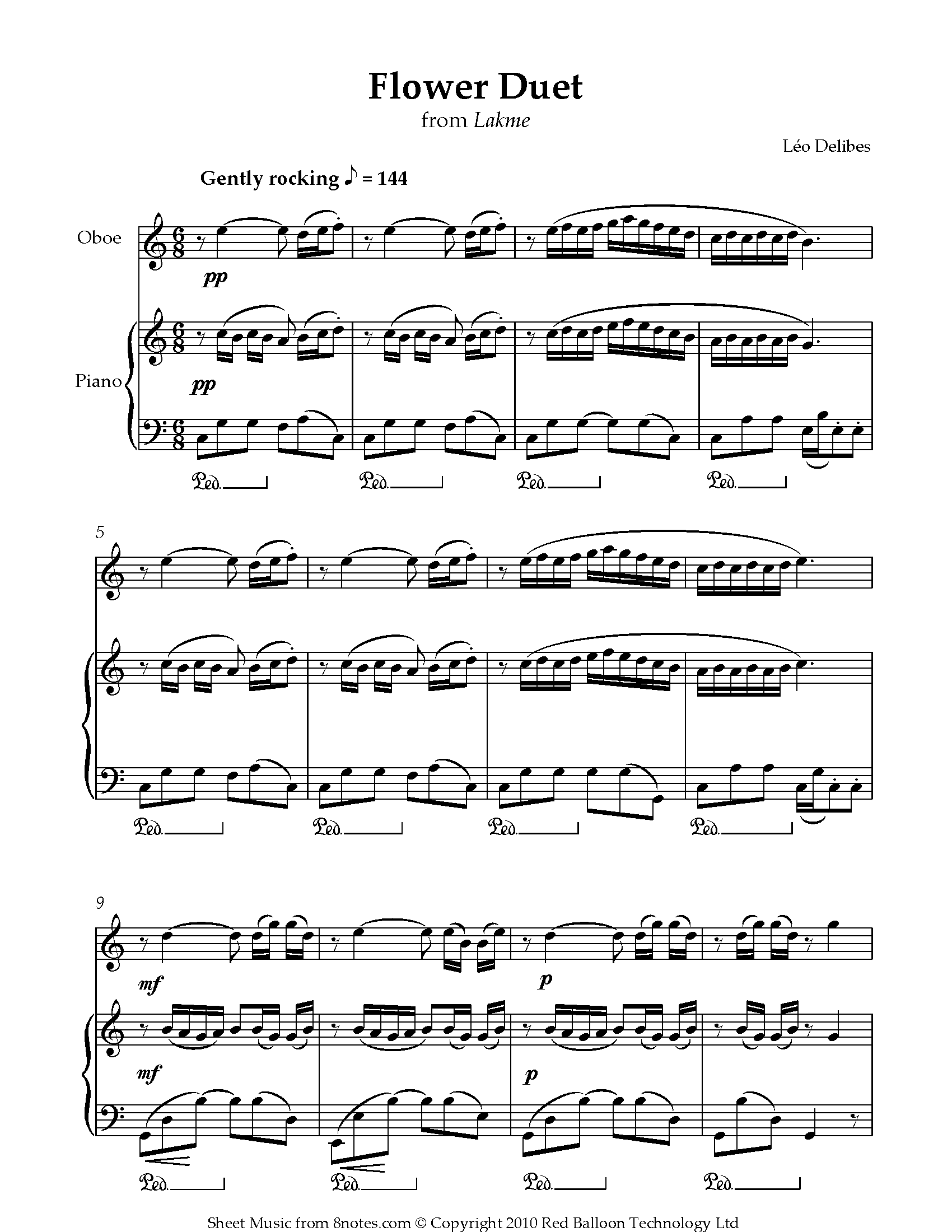 Flower Duet from Lakme
2. Handel - Largo from Xerxes
This piece comes from Xerxes - an opera seria in three acts. The opening aria, "Ombra mai fu", sung by Xerxes to a tree, is set to one of Handel's best-known melodies, and is often played in an orchestral arrangement, known as Handel's "Largo".
It is often performed at solemn occasions such as funerals and weddings.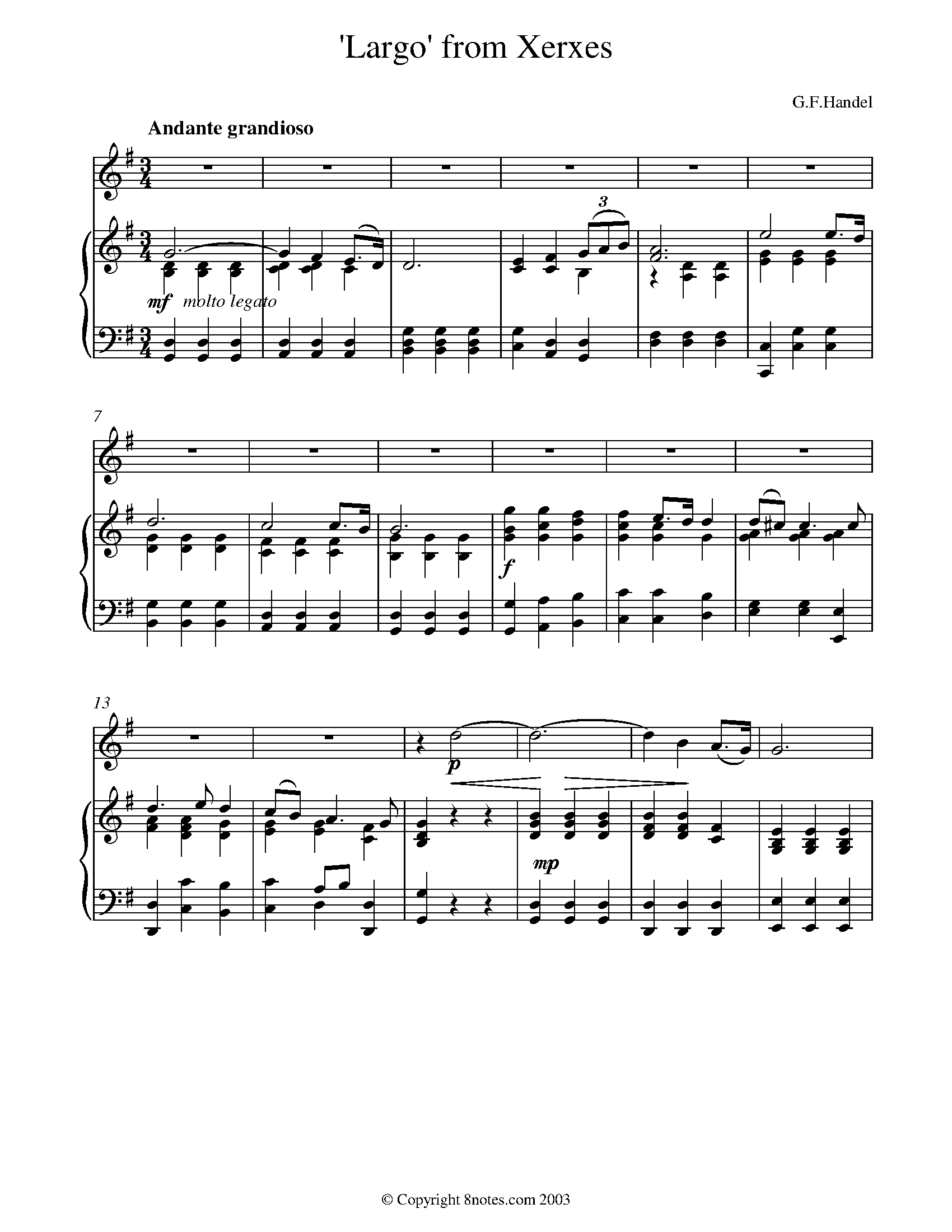 Largo from Xerxes
3. Bizet - Toreador Song from Carmen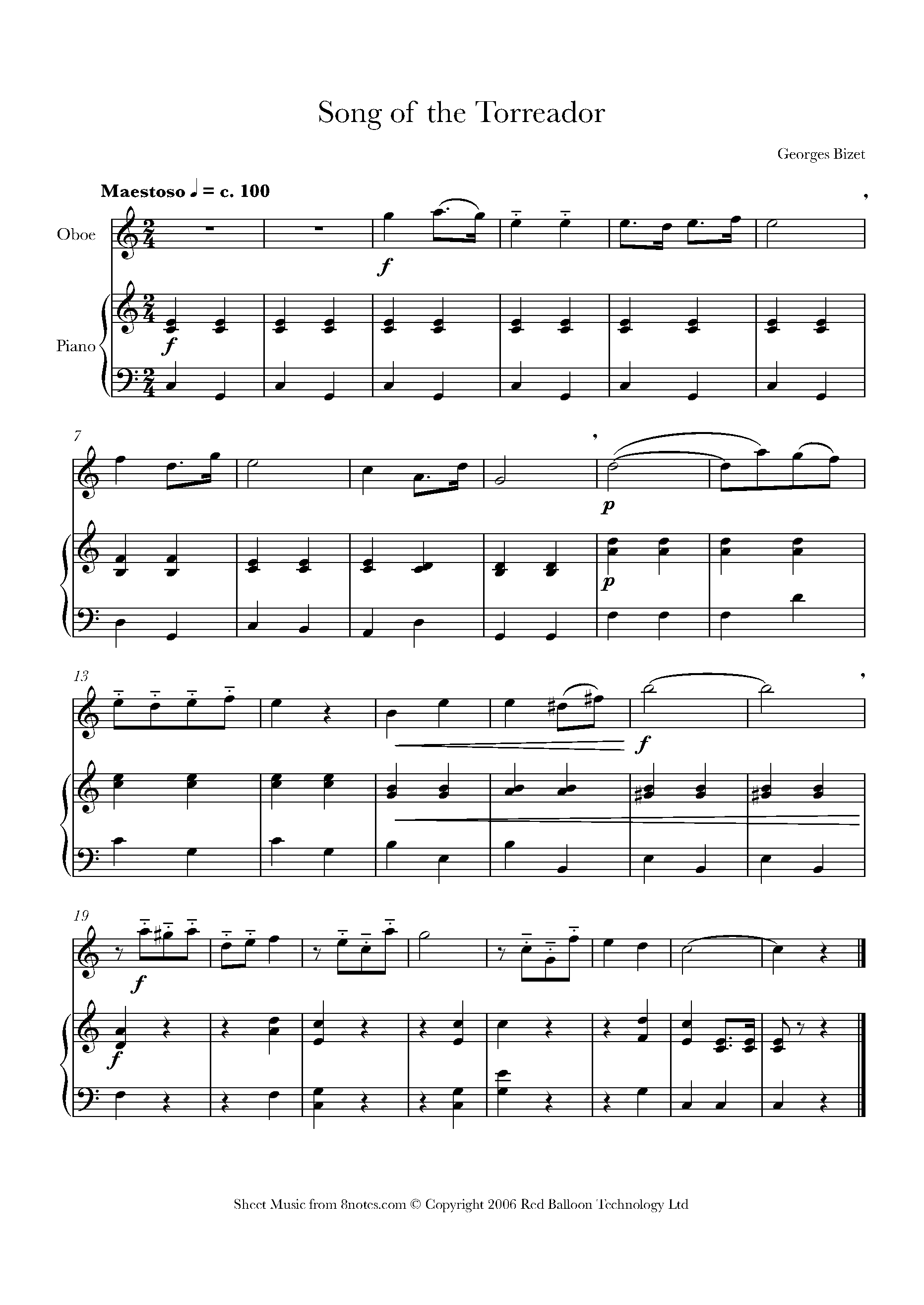 Toreador Song from Carmen
4. Mozart - La ci darem la mano from 'Don Giovanni'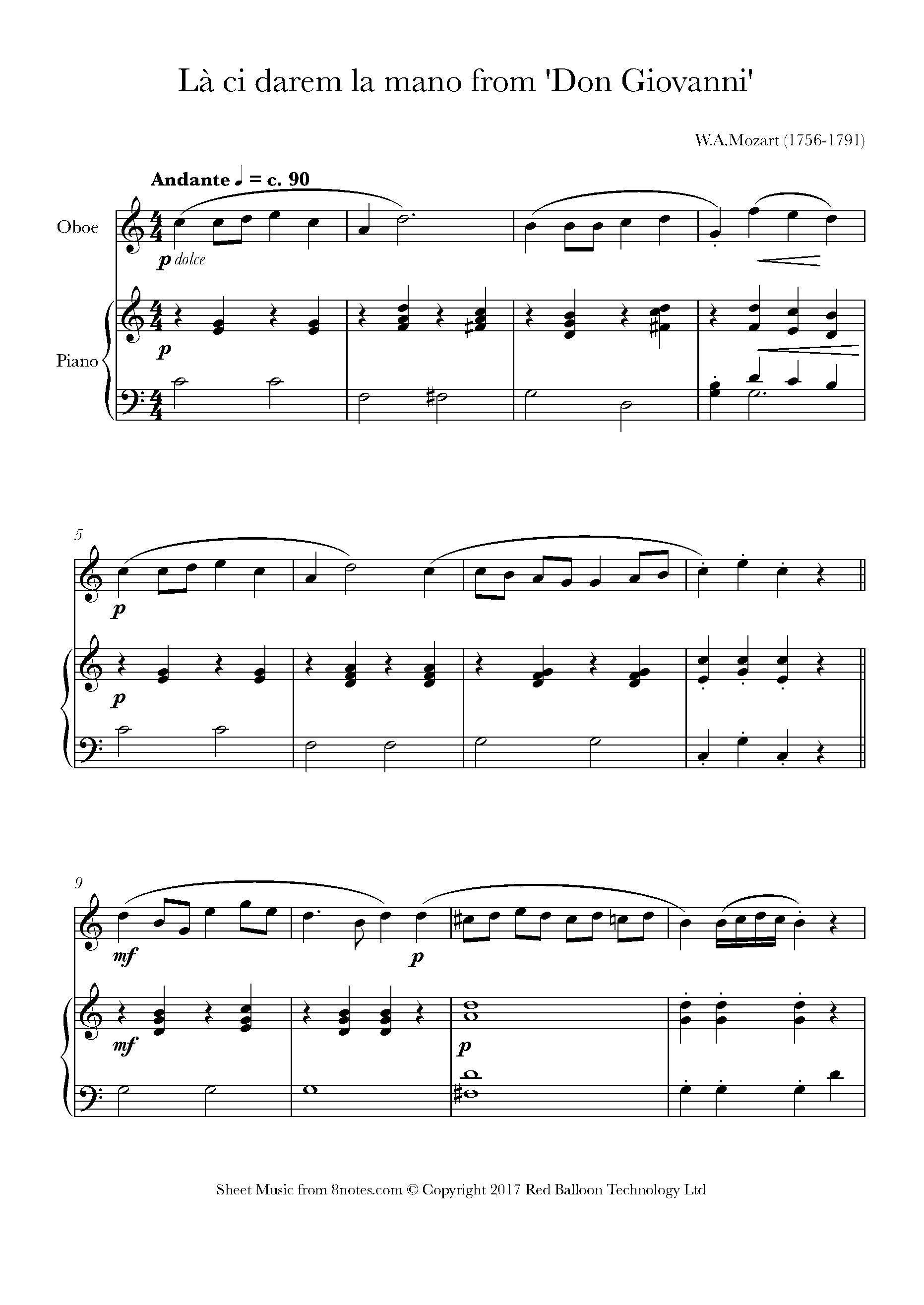 La ci darem la mano from 'Don Giovanni'
5. Bizet - Habanera from Carmen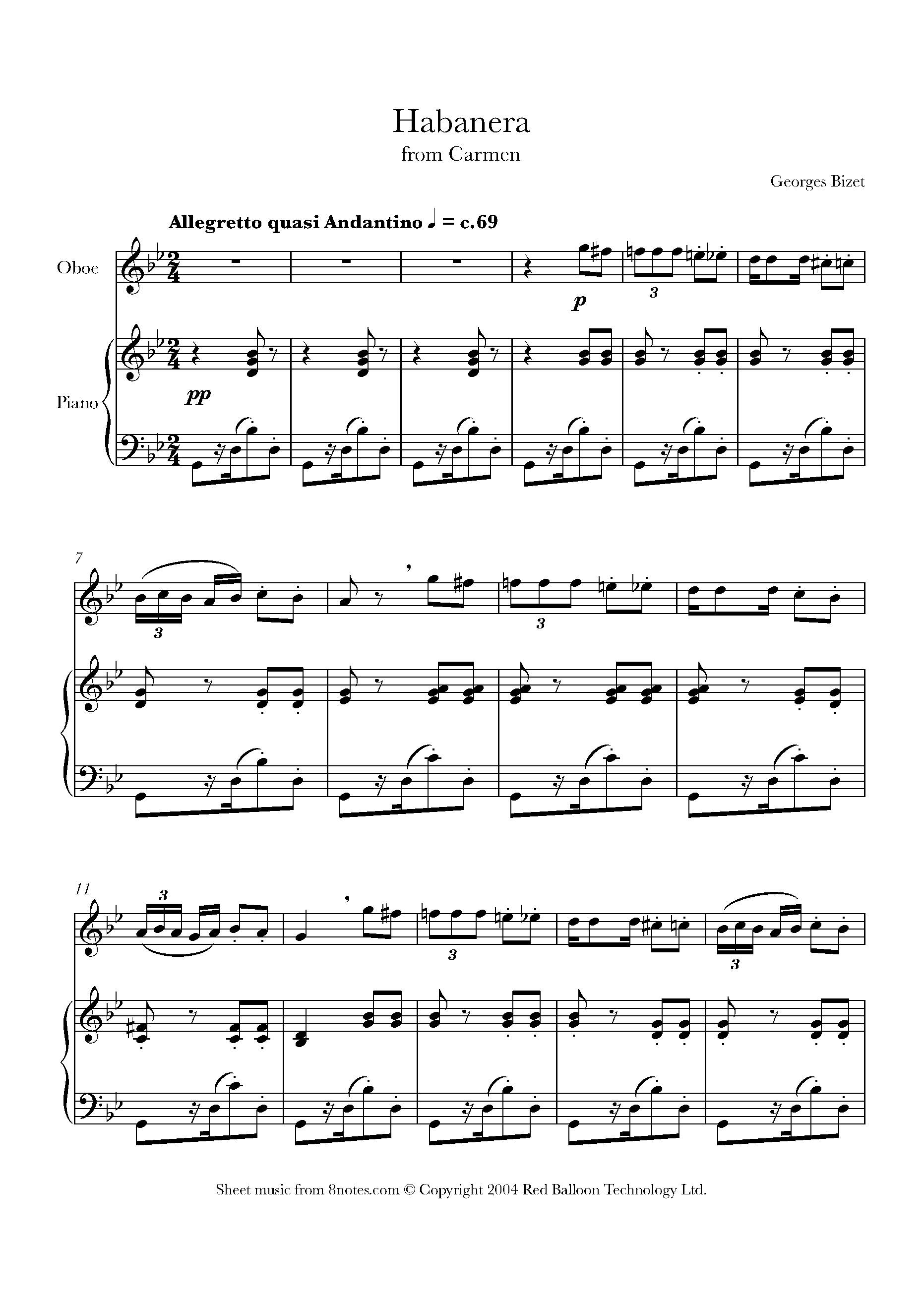 Habanera from Carmen
6. Mozart - Sull'aria from The Marriage of Figaro (as used in The Shawshank Redemption)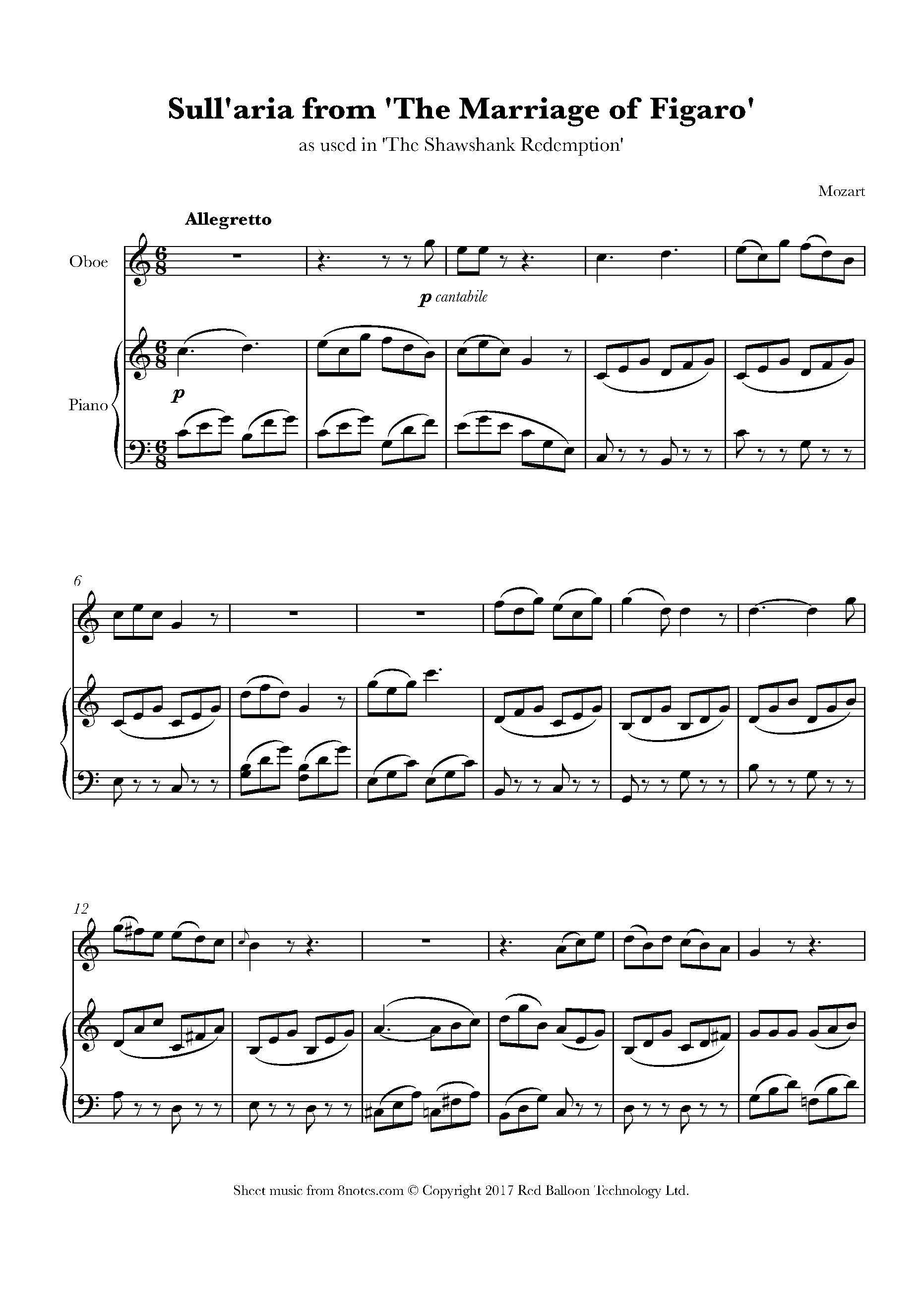 Sull'aria from The Marriage of Figaro (as used in The Shawshank Redemption)
7. Bizet - Aria from the Pearl Fishers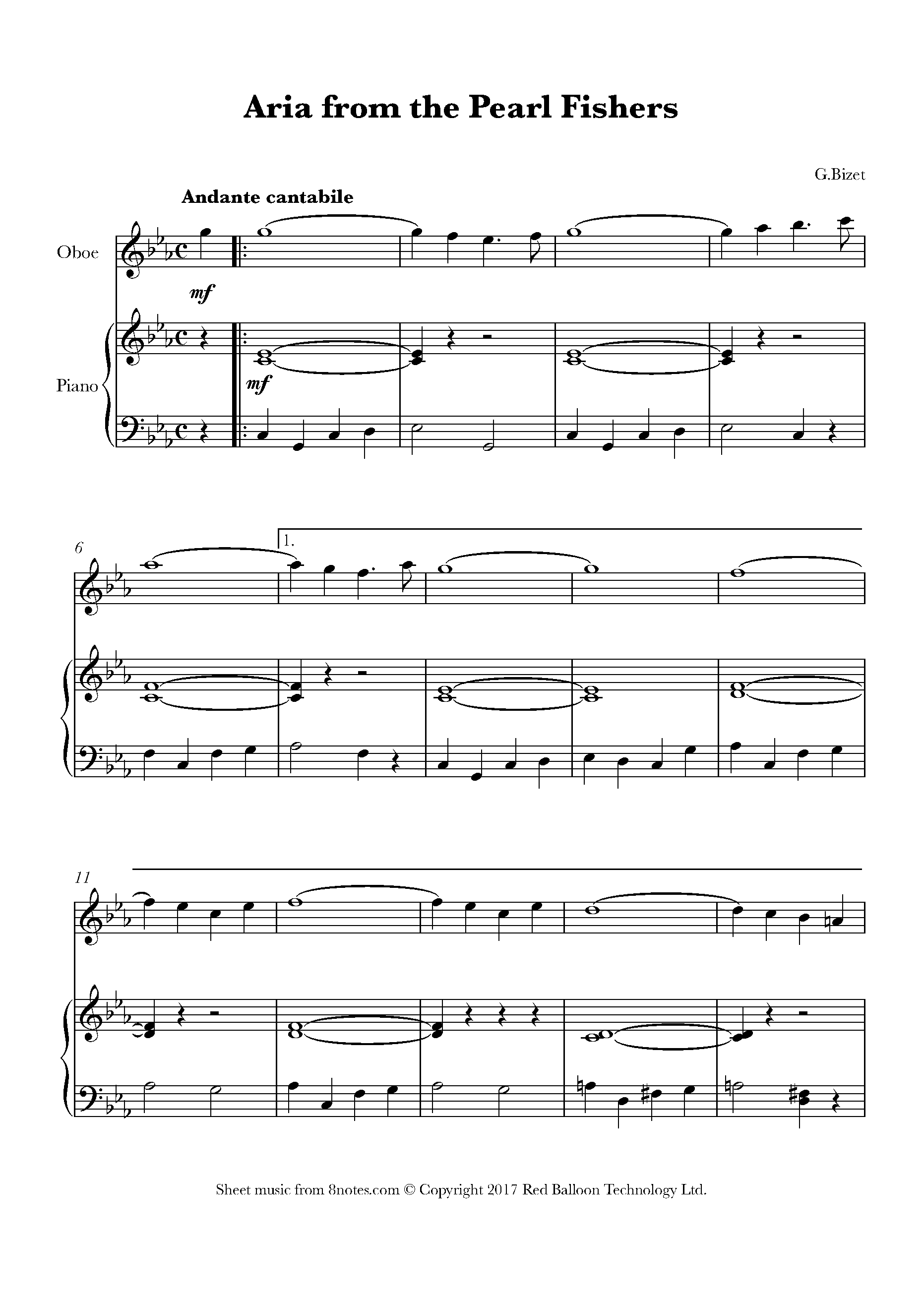 Aria from the Pearl Fishers
8. Puccini - O, My Beloved Father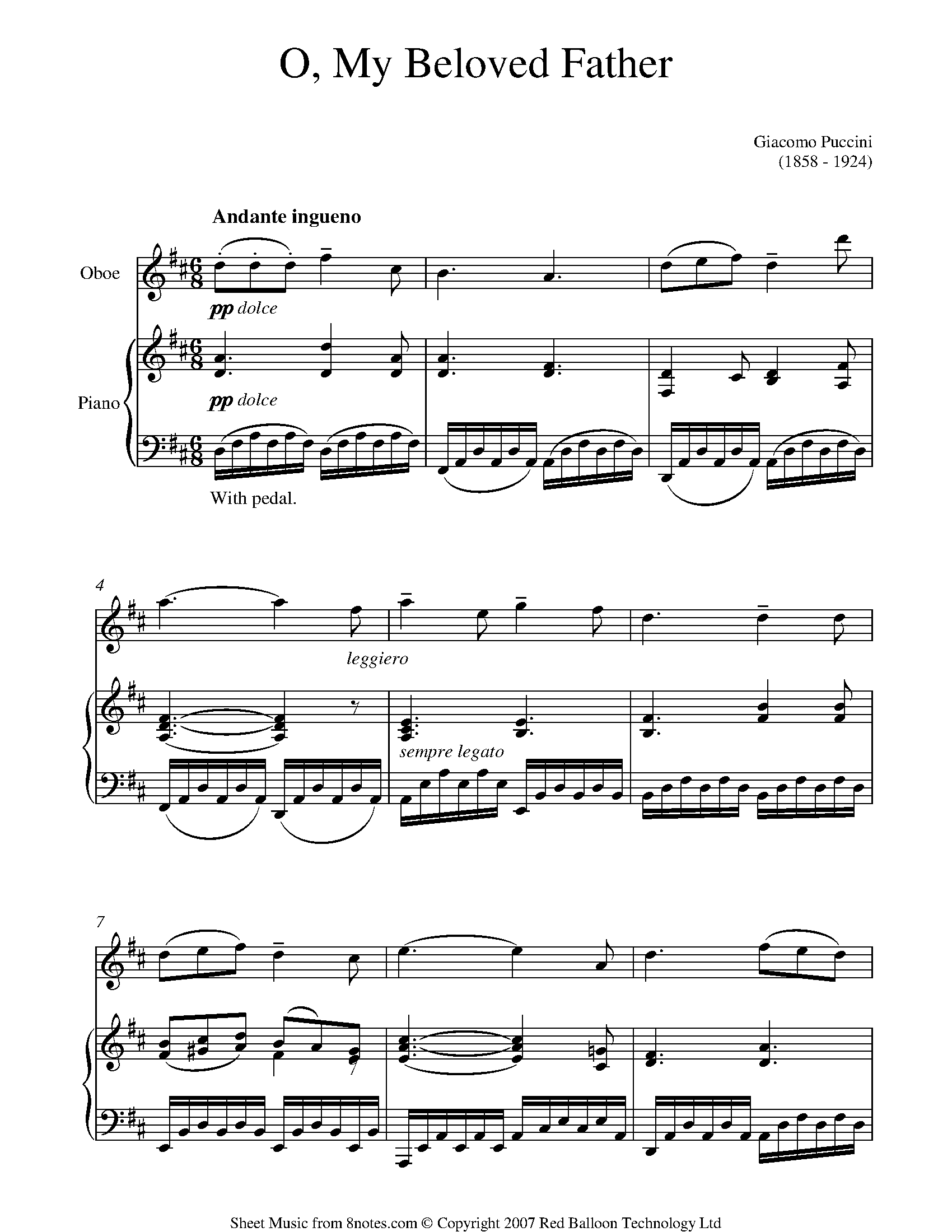 O, My Beloved Father
9. Mozart - Minuet from Don Giovanni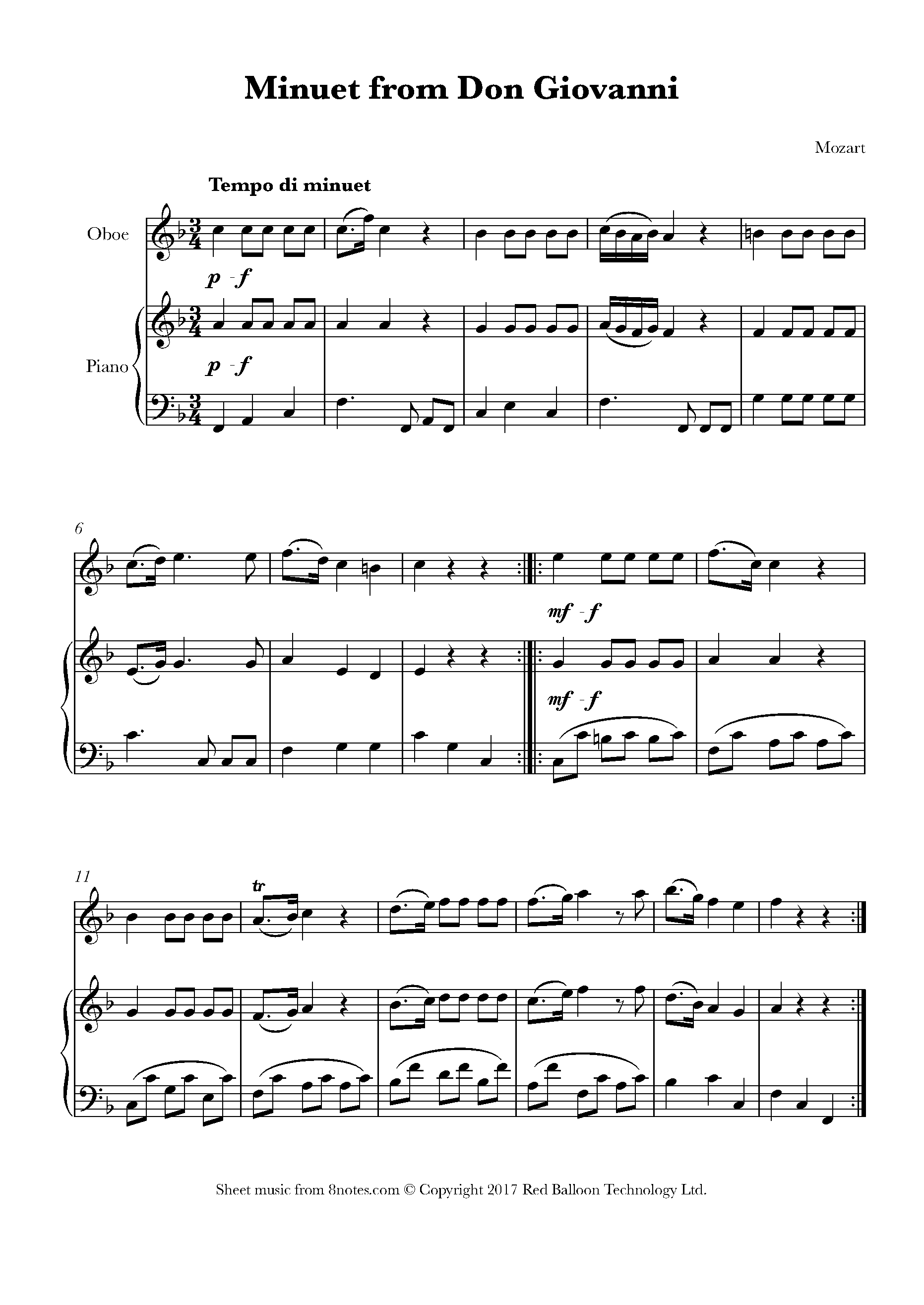 Minuet from Don Giovanni
10. Ernesto De Curtis.. - Tu ca nun chiagne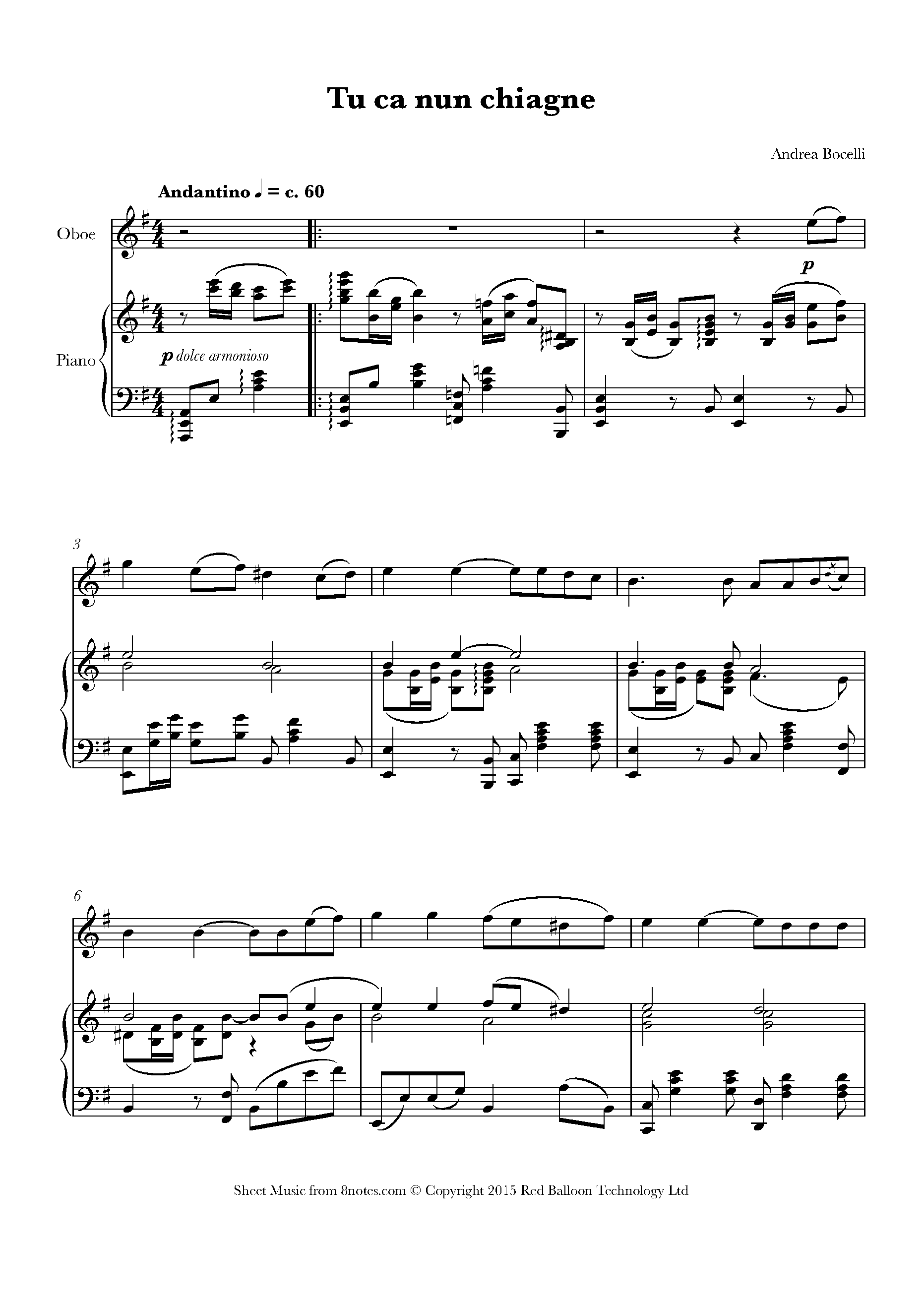 Tu ca nun chiagne
11. Puccini - One Fine Day from Madam Butterfly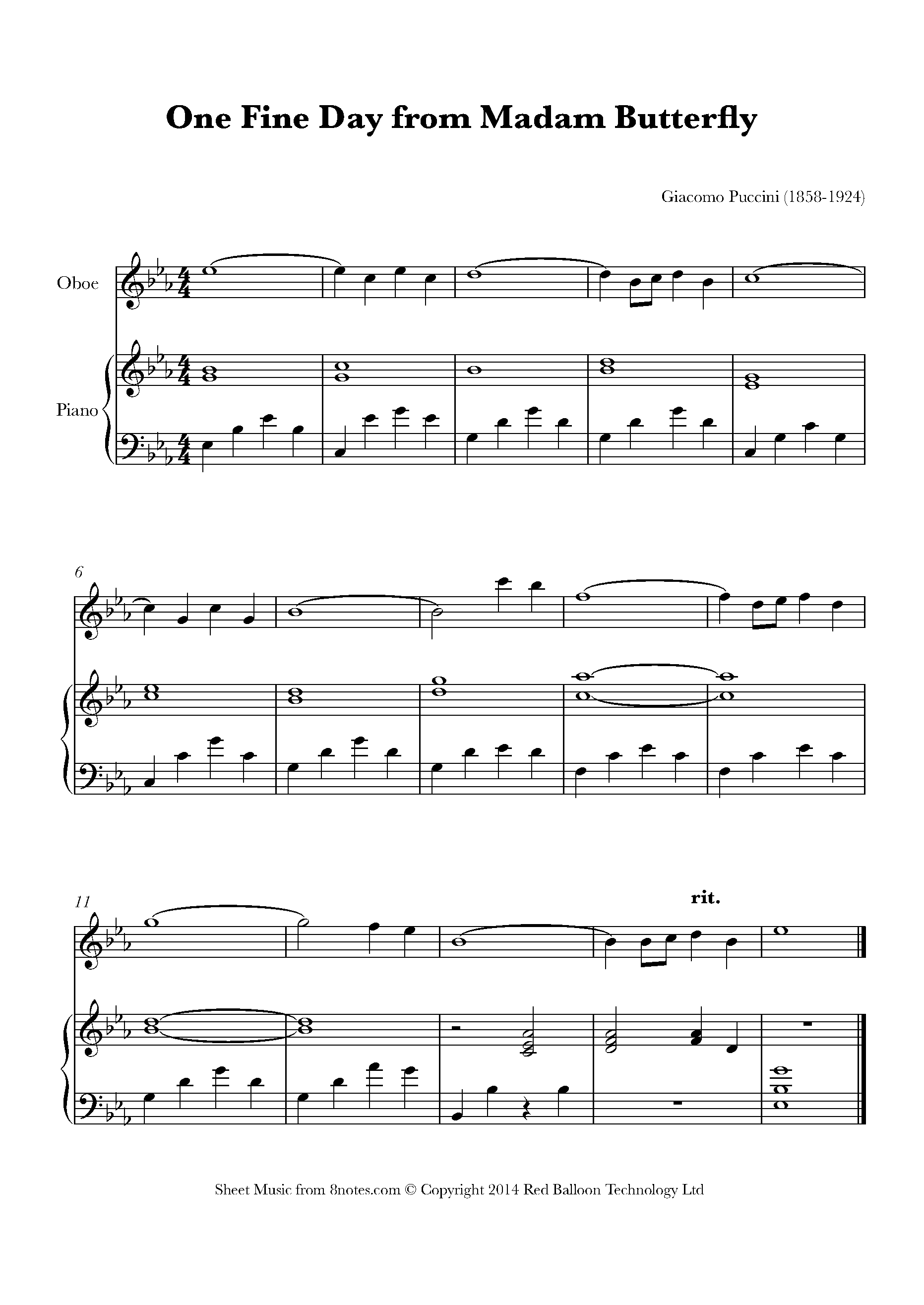 One Fine Day from Madam Butterfly
12. Verdi - Libiamo from Traviata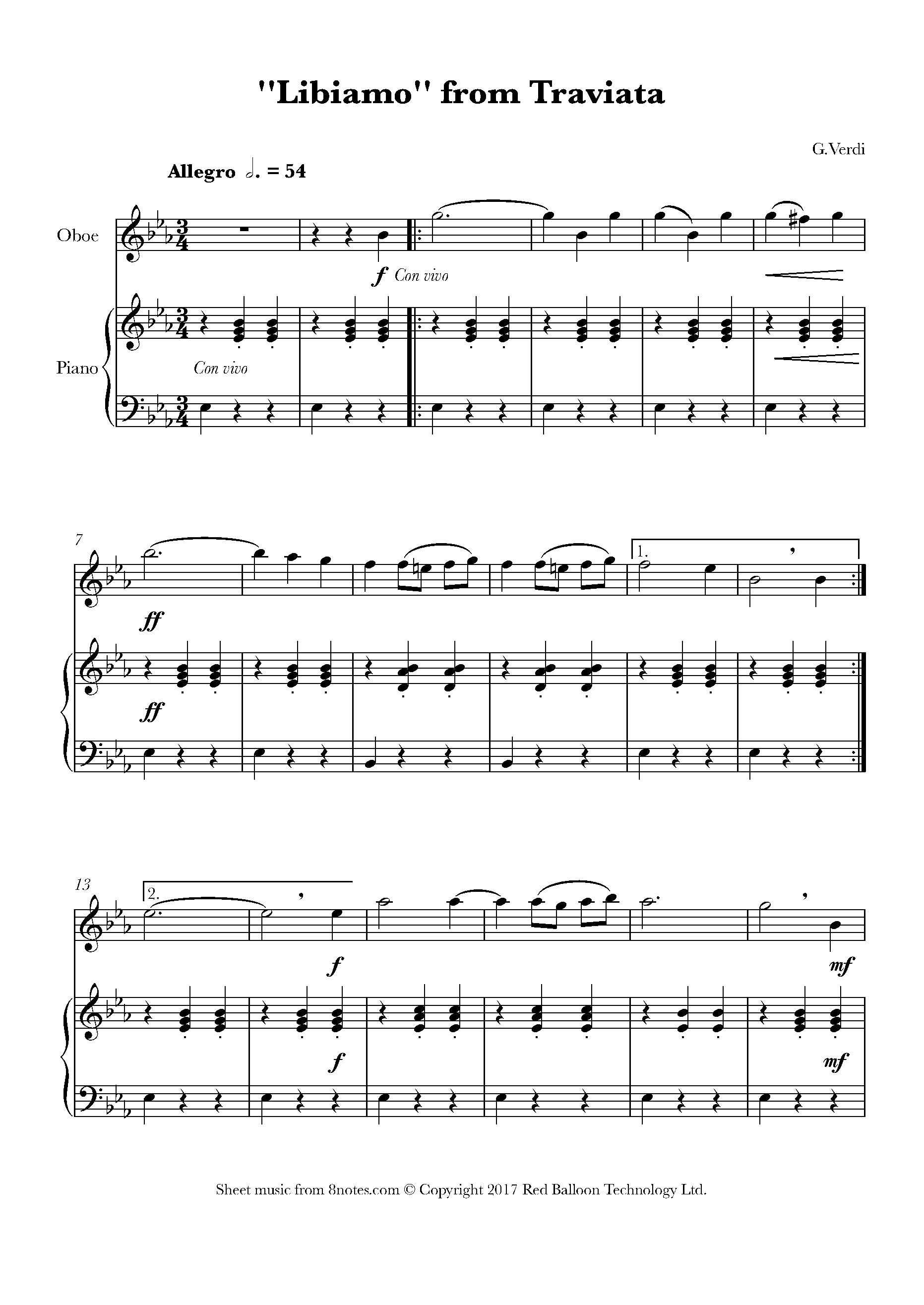 Libiamo from Traviata