Easy Ragtime Guitar Sheet Music

A collection of easy ragtime pieces for Easy Guitar. Arrangements for solo guitar in fingerpicking style, with tab and standard notation. As well as pieces for guitar with piano accompaniment
1. Scott Joplin - The Entertainer
"The Entertainer" is sub-titled "A rag time two step", which was a form of dance popular until about 1911, and a style which was common among rags written at the time. Scott Joplin was the first classically trained black composer to become a household name in America. Ragtime was eventually succeeded by jazz.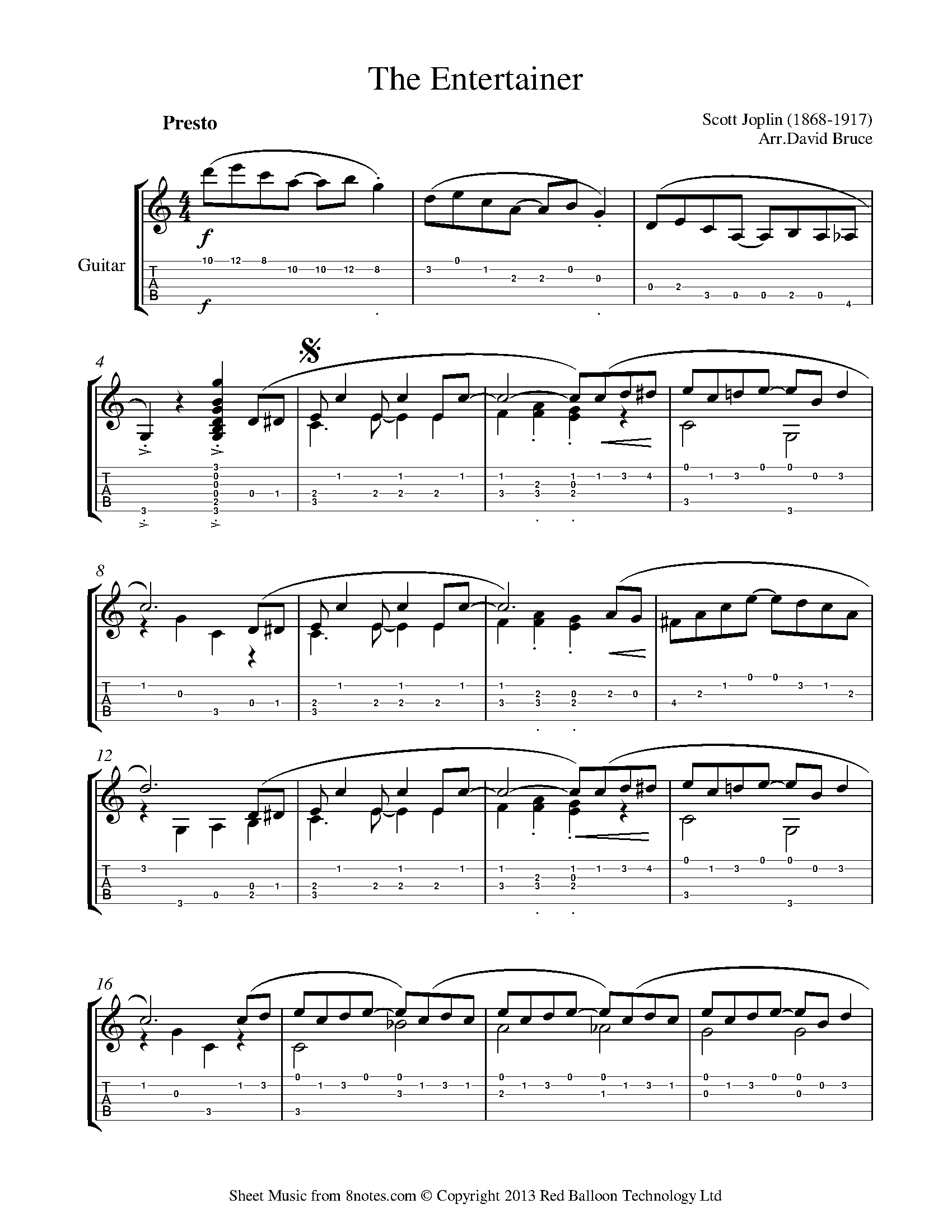 The Entertainer
2. Scott Joplin - Maple Leaf Rag
It is one of the most famous of all ragtime pieces.As a result Joplin was called the "King of Ragtime". The "Maple Leaf Rag" is associated with the city of Sedalia, Missouri.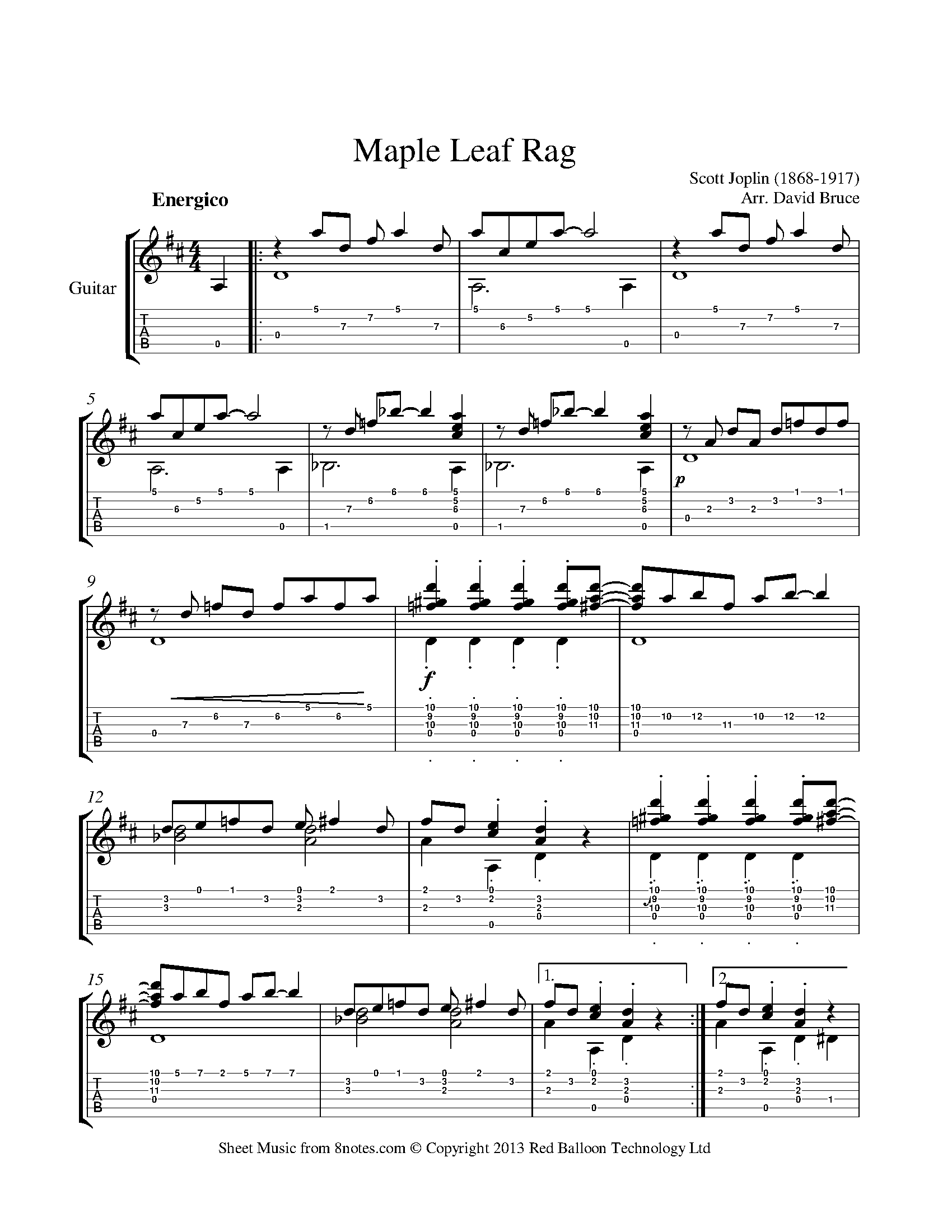 Maple Leaf Rag
3. David Bruce - Beginners Rag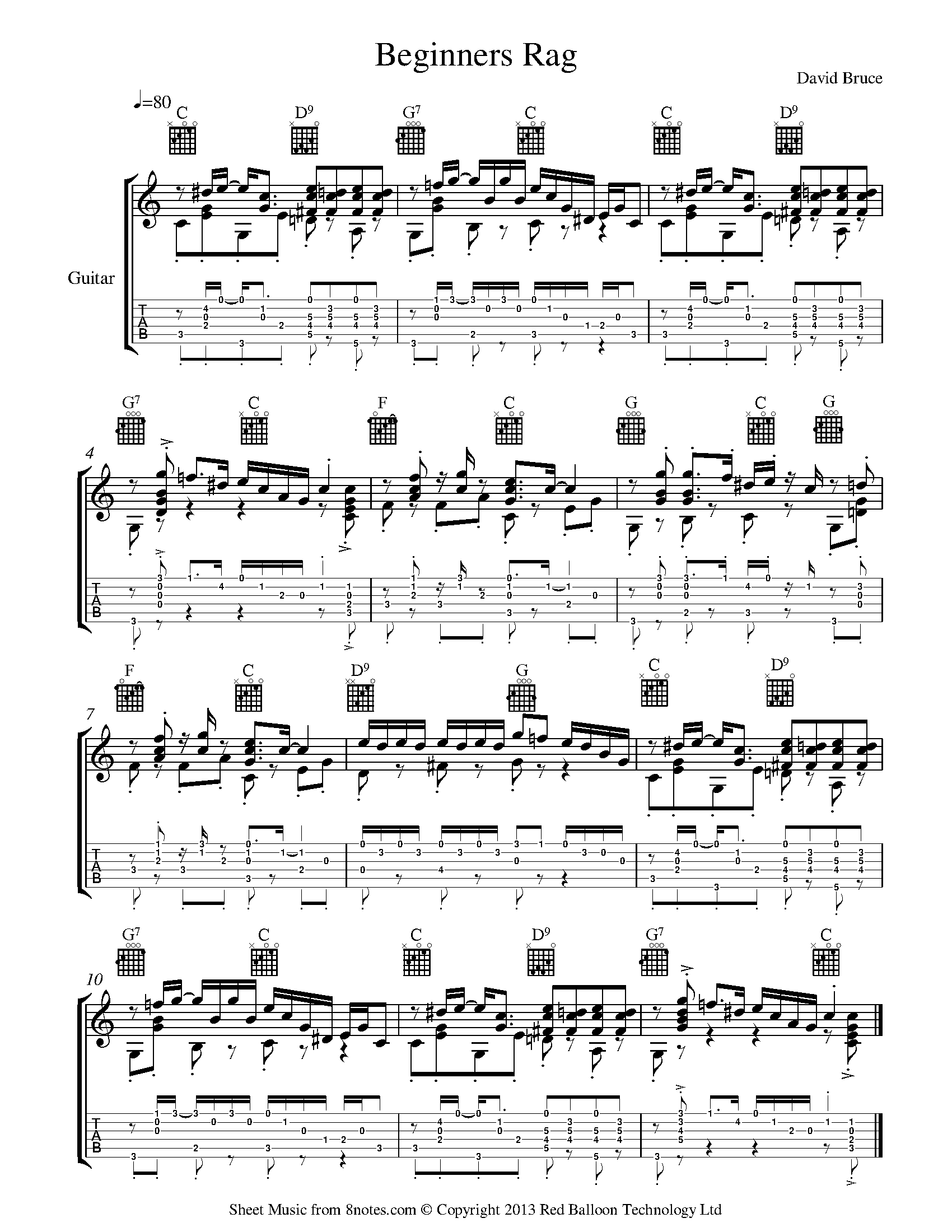 Beginners Rag
4. David Bruce - Old Country Blues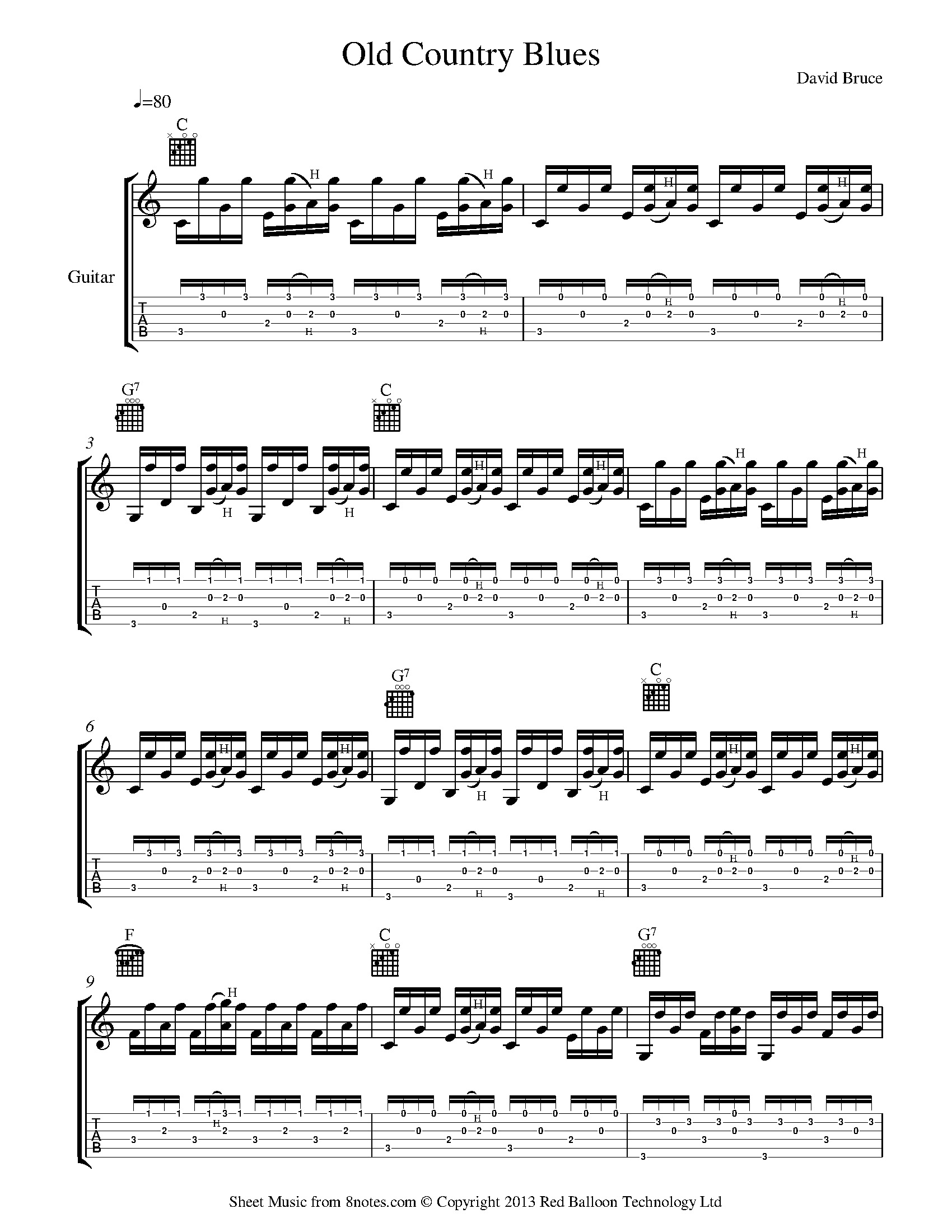 Old Country Blues
5. Wooster And Smith.. - The Black Cat Rag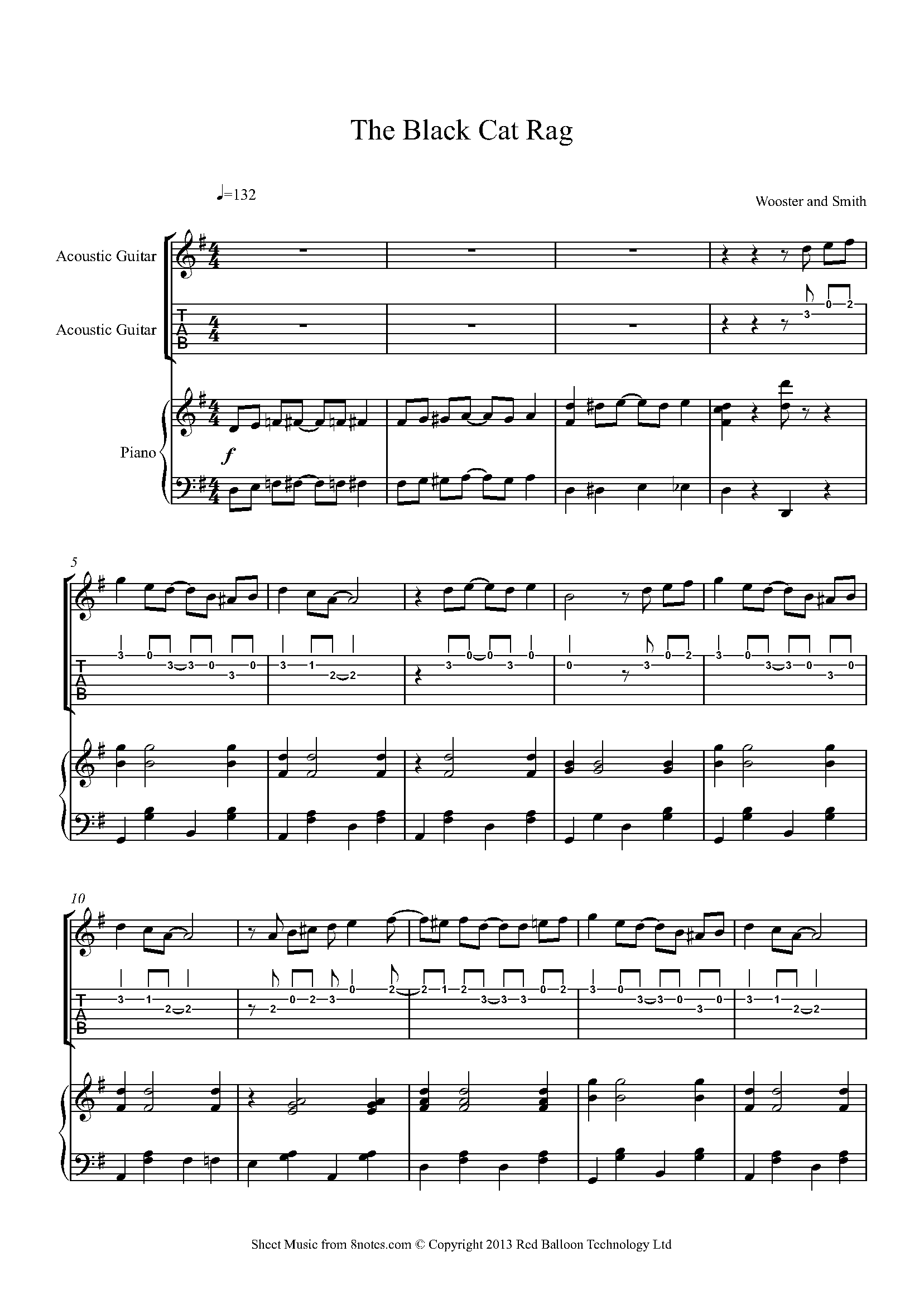 The Black Cat Rag
6. Silver Sand Rag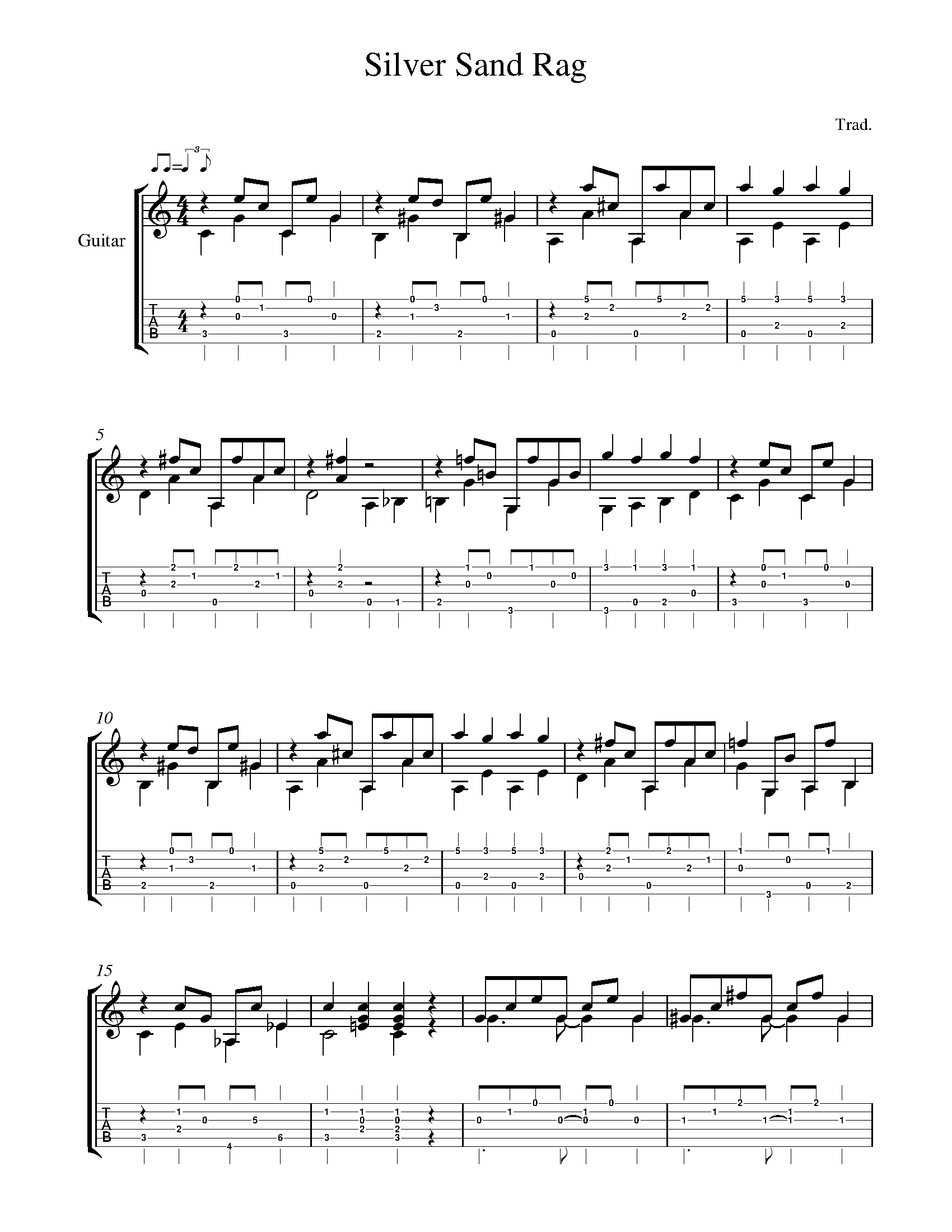 Silver Sand Rag
7. Scott Joplin - Peacherine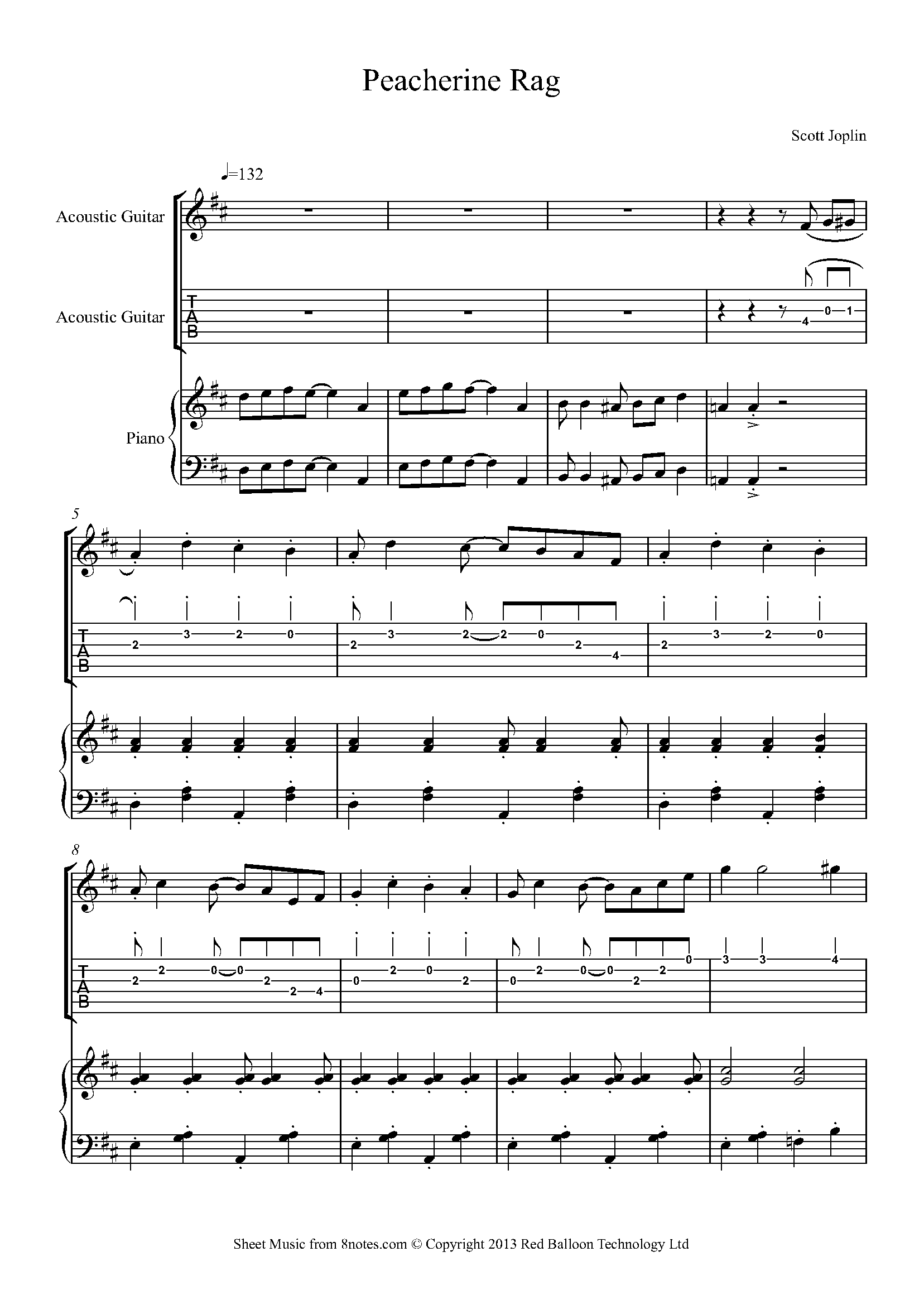 Peacherine