Gilbert and Sullivan Songs for Voice

A collection of famous songs by Gilbert and Sullivan in special arrangements for voice with piano accompaniment. (Easy to Intermediate Level)
1. Sullivan - The Very Model of a Modern Major General
"I Am the Very Model of a Modern Major-General" (often referred to as the "Major-General's Song" or "Modern Major-General's Song") is a patter song from Gilbert and Sullivan's 1879 comic opera The Pirates of Penzance. It is sung by Major-General Stanley at his first entrance, towards the end of Act I. The song satirises the idea of the "modern" educated British Army officer of the latter 19th century. It is one of the most difficult patter songs to perform, due to the fast pace and tongue-twisting nature of the lyrics.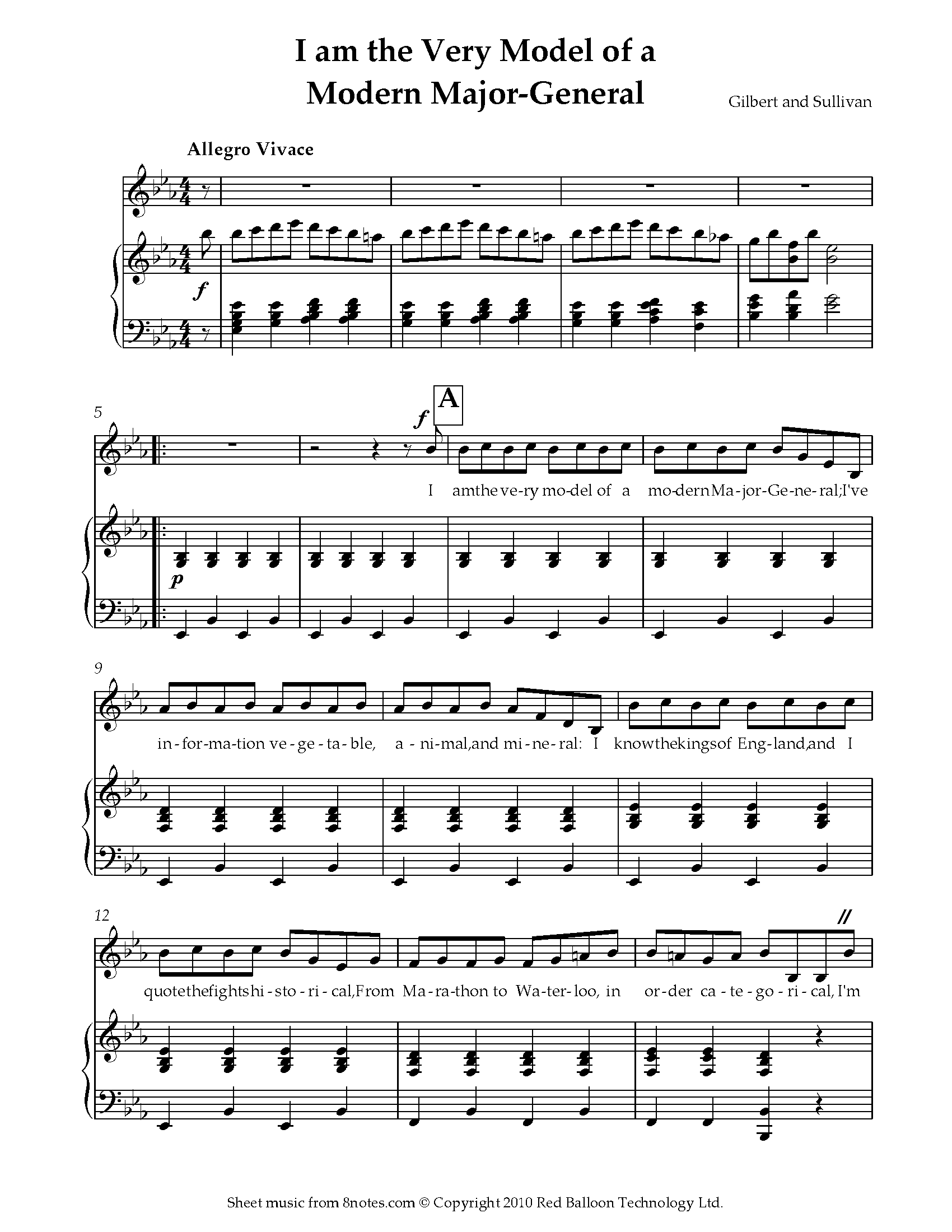 The Very Model of a Modern Major General
2. Sullivan - Three Little Maids from school are we (from The Mikado)
"The Mikado", a comic opera in two acts, was the ninth operatic collaboration between librettist W.S. Gilbert and composer Arthur Sullivan. It is one of the most popular music theatre works written, running for 672 performances from its opening in 1885 at the Savoy Theatre and widely performed to this day. Perhaps the most beloved number in the work is the first act comic trio "Three Little Maids," ironic given that it was nearly cut from the original production, the cast successfully begging for it to be reinstated.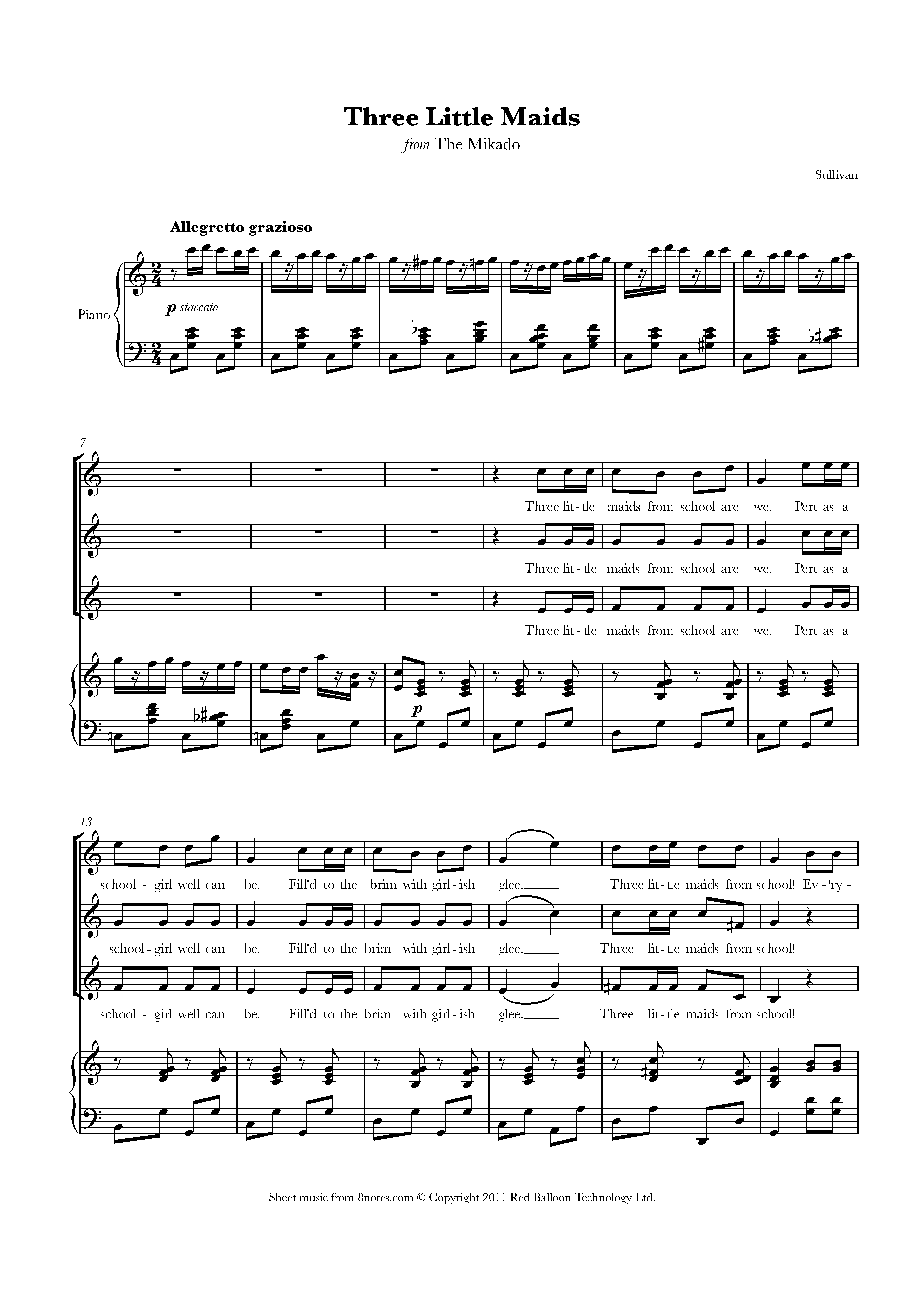 Three Little Maids from school are we (from The Mikado)
3. Sullivan - Tit Willow (Mikado Act 1)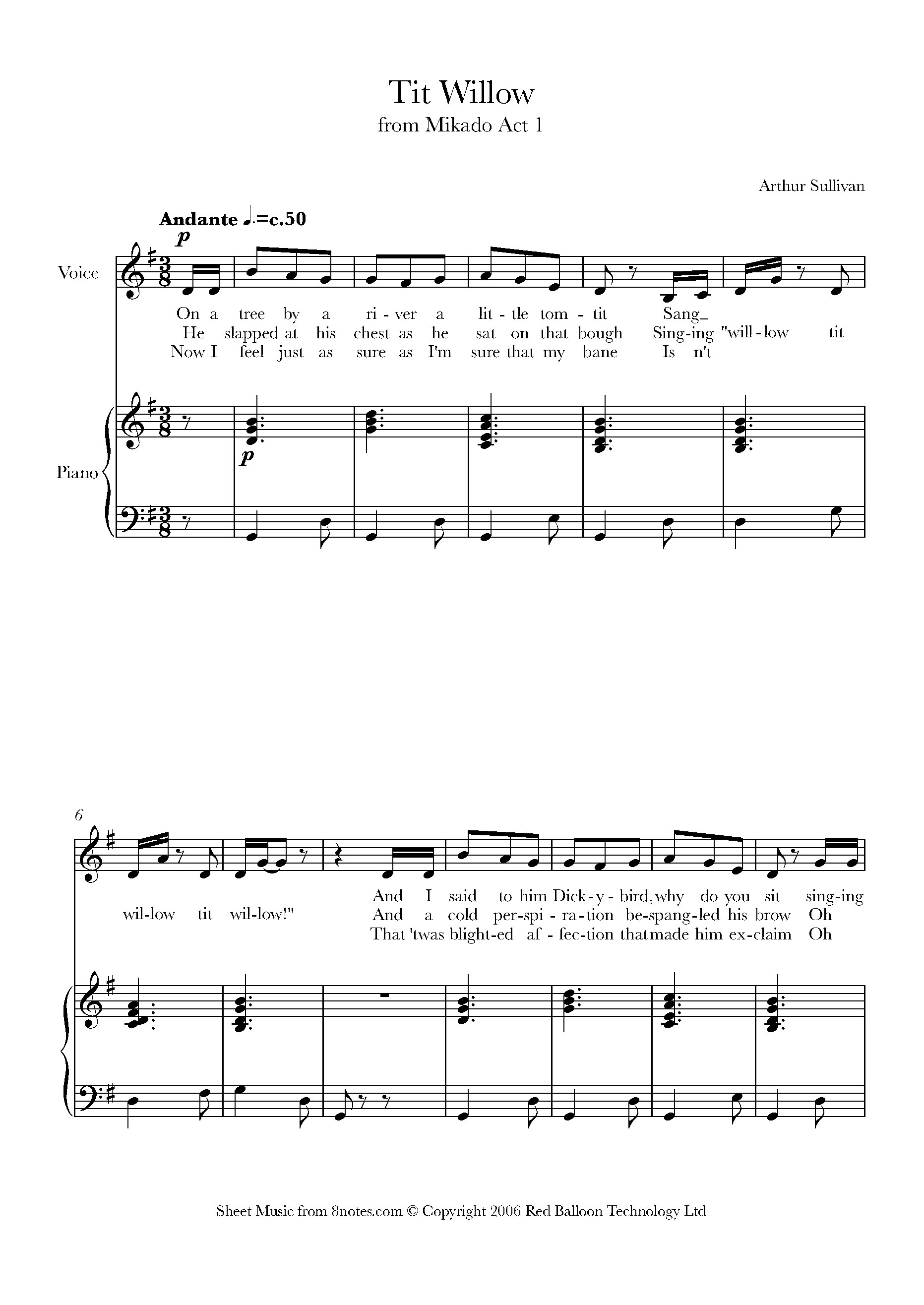 Tit Willow (Mikado Act 1)
4. Sullivan - When I Was a Lad from HMS Pinafore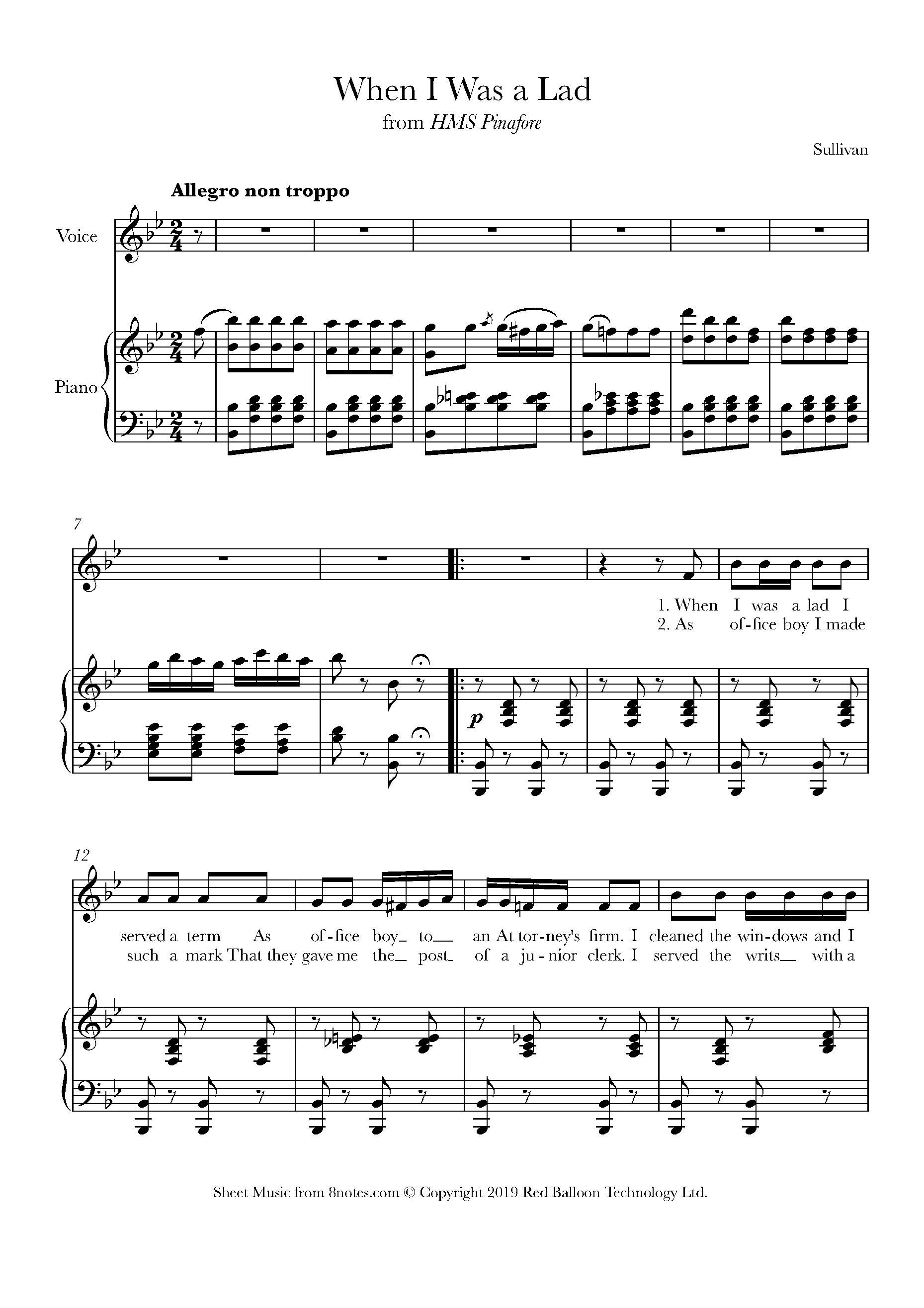 When I Was a Lad from HMS Pinafore
5. Sullivan - Pirate King from The Pirates of Penzance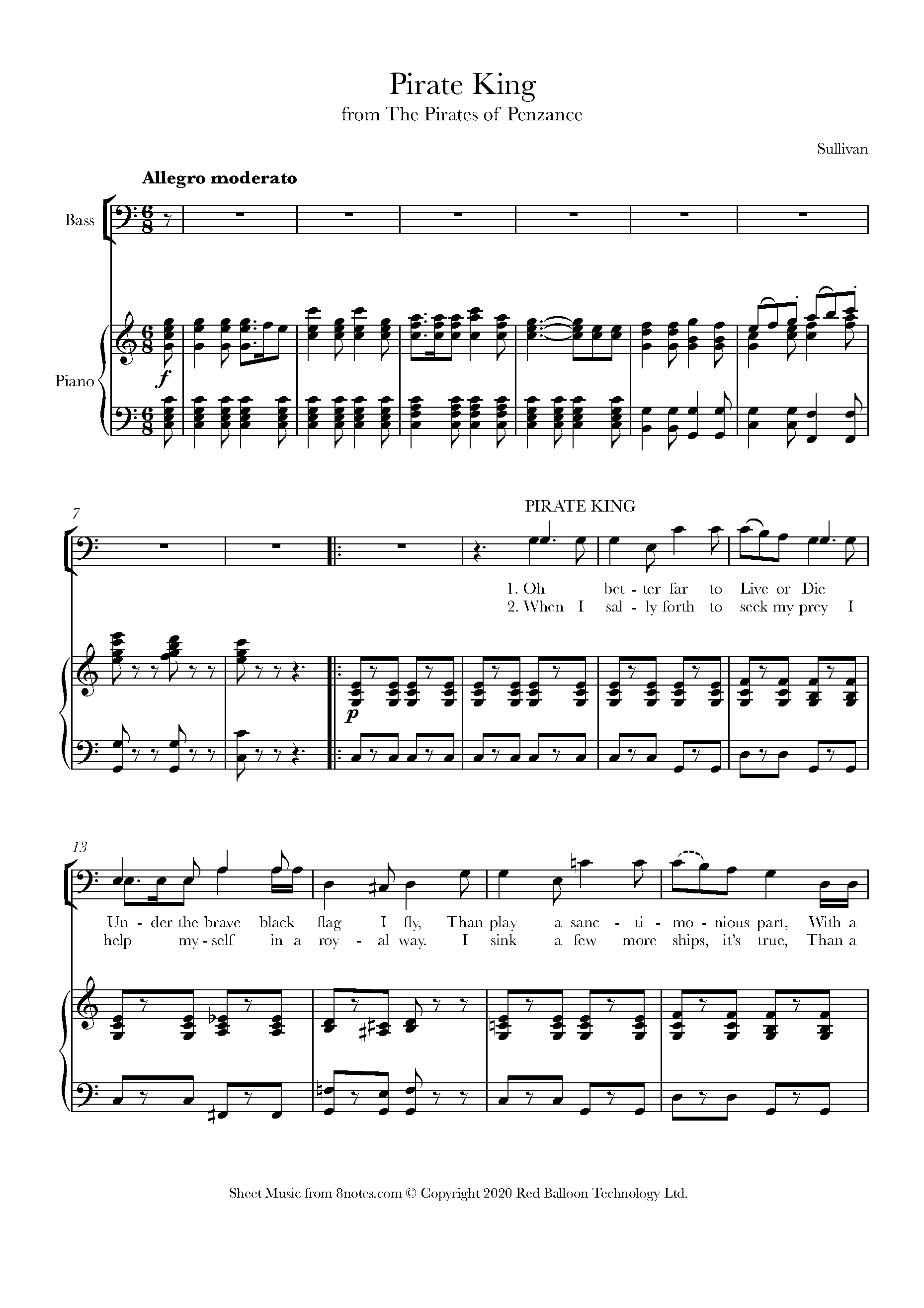 Pirate King from The Pirates of Penzance
6. Sullivan - I Have a Song to Sing (from Yeoman of the Guard)
(subscription)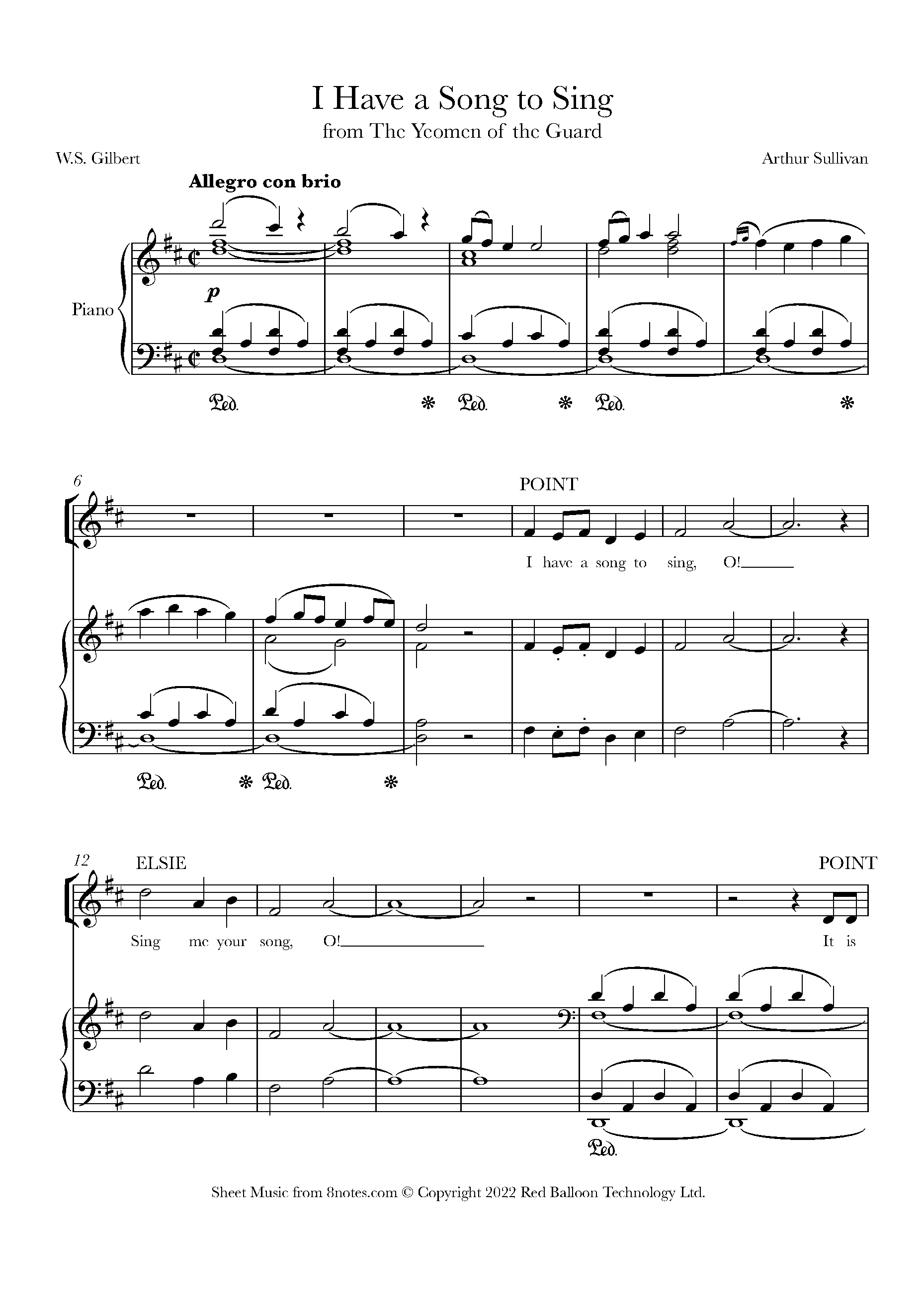 I Have a Song to Sing (from Yeoman of the Guard)
(subscription)
7. Sullivan - A Wandering Minstrel I from The Mikado (Full Version)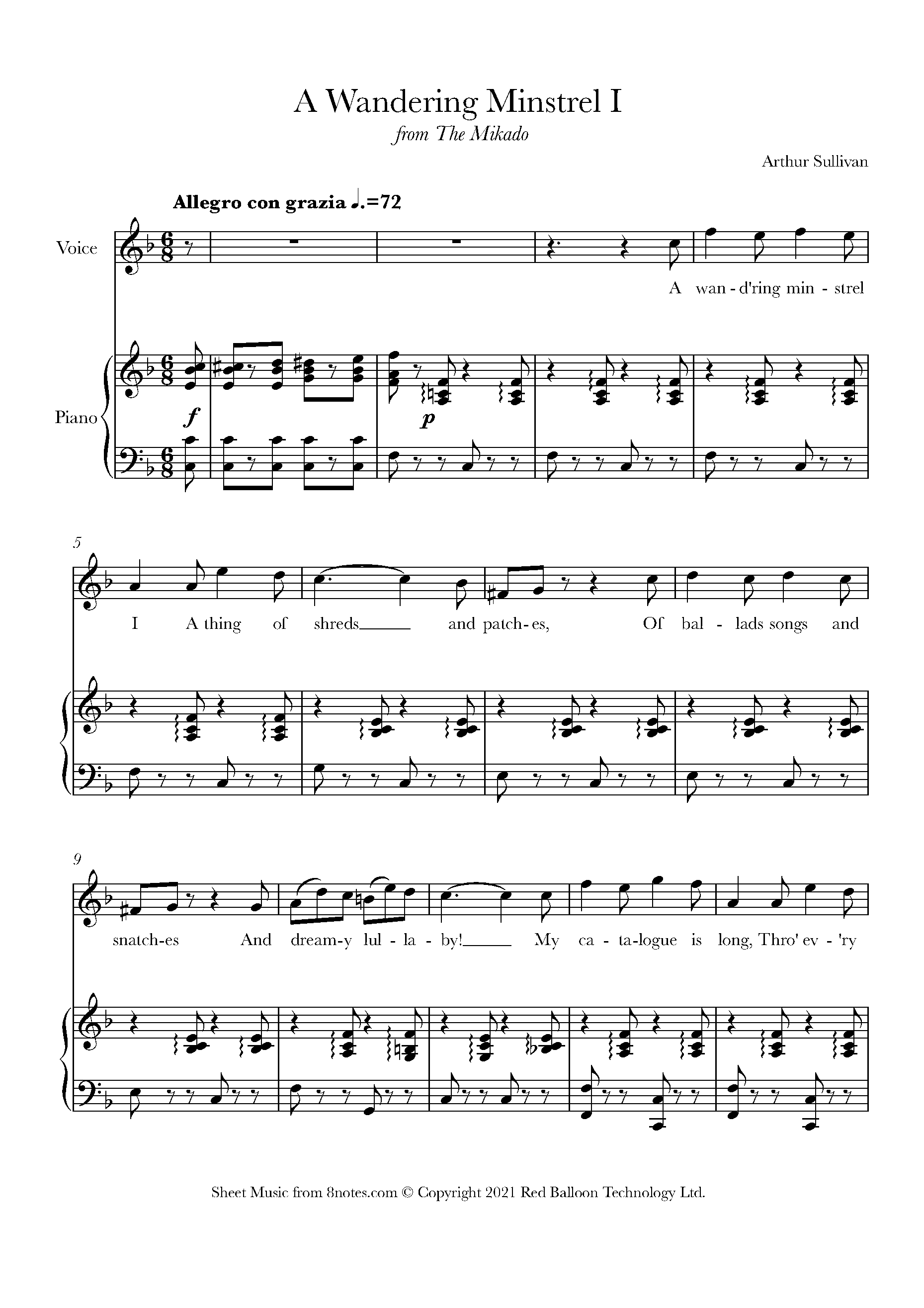 A Wandering Minstrel I from The Mikado (Full Version)
8. Sullivan - When a Felon's Not Engaged (A Policeman's Lot) from The Pirates of Penzance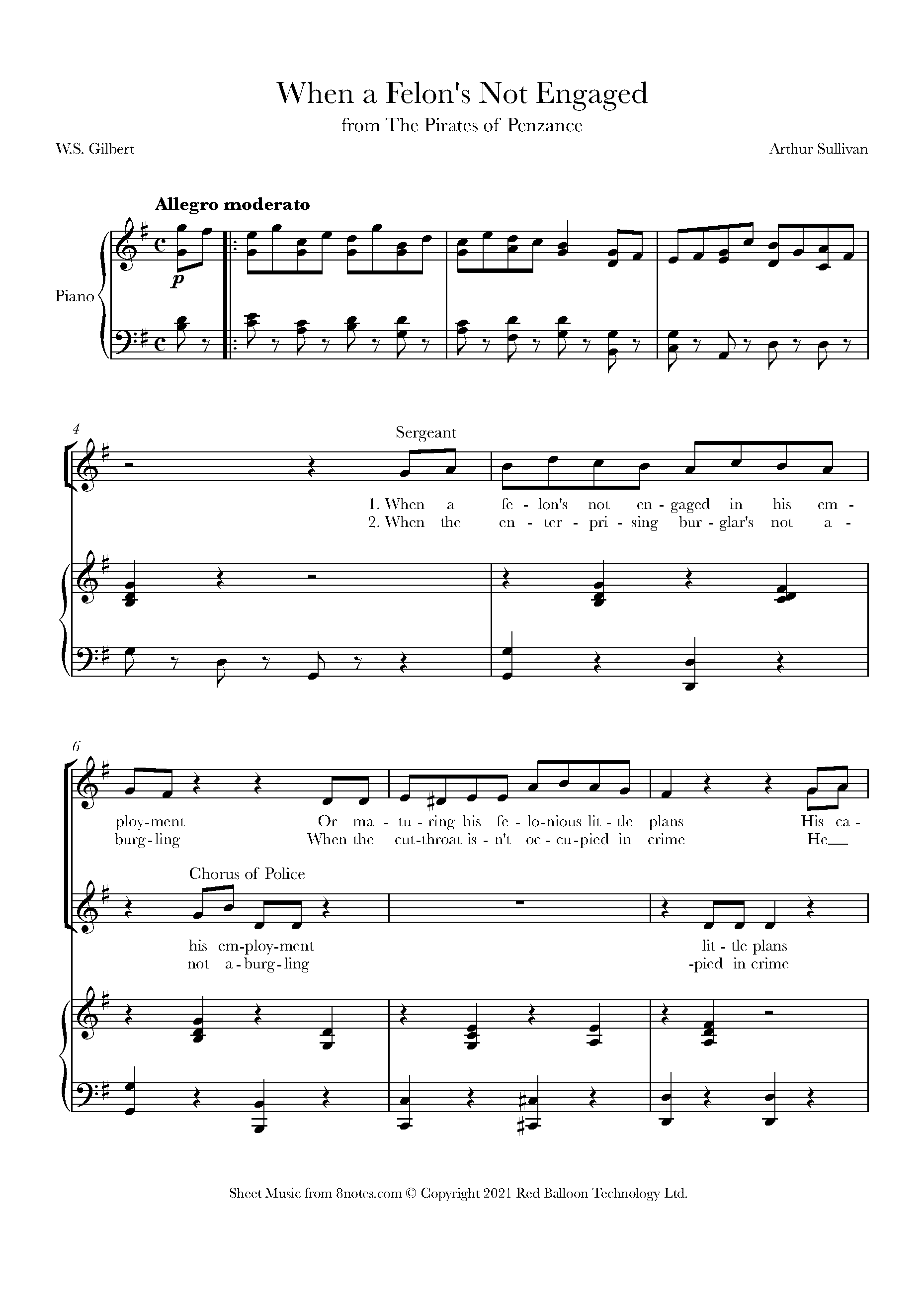 When a Felon's Not Engaged (A Policeman's Lot) from The Pirates of Penzance
9. Sullivan - With Cat-Like Tread from The Pirates of Penzance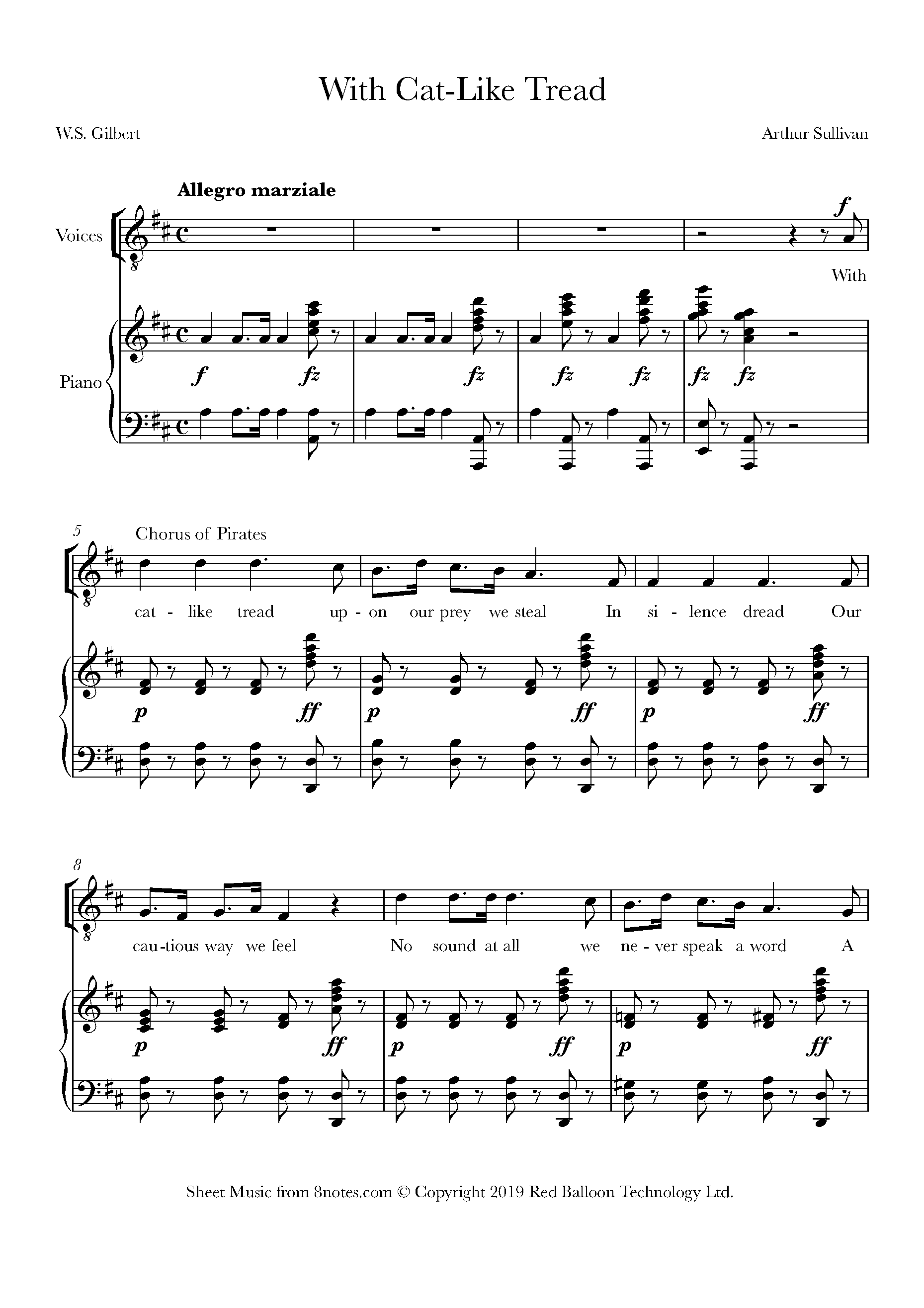 With Cat-Like Tread from The Pirates of Penzance