Irish Pub Songs for Voice

A collection of drink-related songs, intoning the joys and perils of beer, whiskey, and Poitin (Irish moonshine) - for voice with piano and chords accompaniment. Fans of The Pogues or The Dubliners will recognise many of these classic tunes, from the comical tale of drunken infidelity 'Seven Drunk Nights', with it's well-known chorus of 'Ah, you're drunk, you're drunk, you silly old fool' - to the haunting farewell tune 'The Parting Glass'.
1. The Parting Glass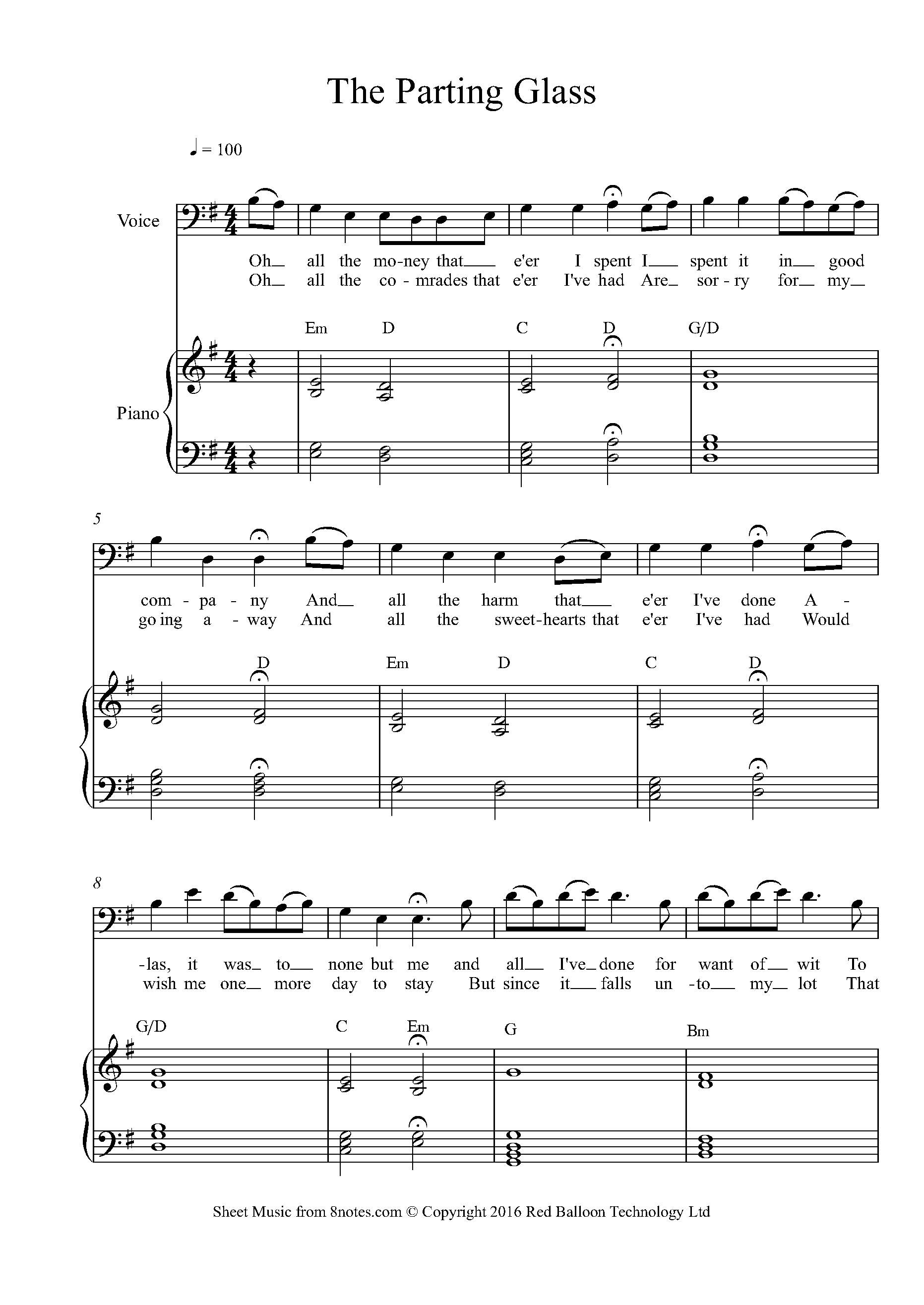 The Parting Glass
2. Wild Rover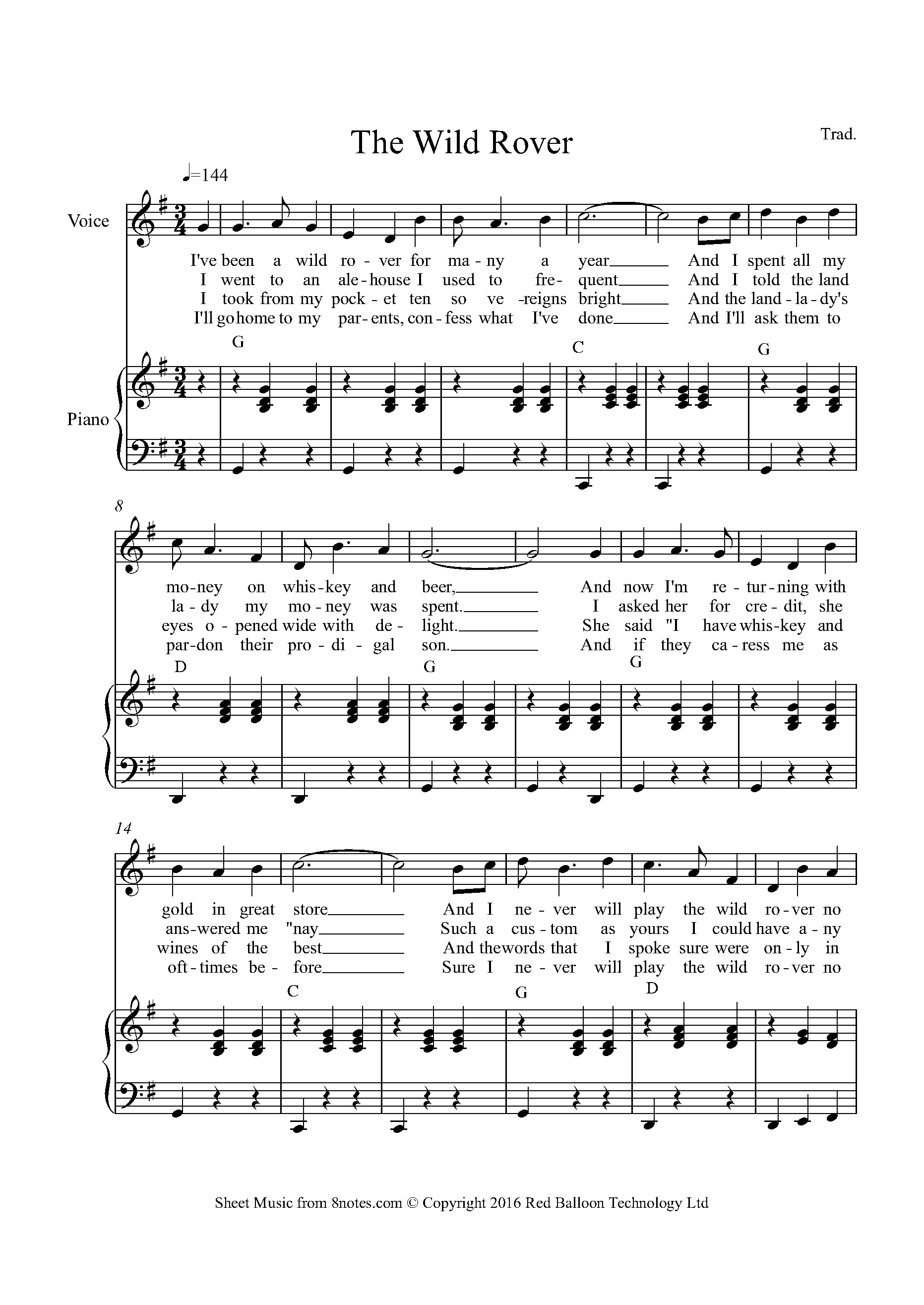 Wild Rover
3. Drunken Sailor
"What Shall We do with a Drunken Sailor" is a sea shanty, sung to accompany certain work tasks aboard sailing ships. It is believed to originate in the early 19th century or before, during a period when ships' crews, especially those of military vessels, were sufficiently large to permit hauling a rope whilst simply marching along the deck. There are many variants of verses, each successive verse suggests a method of sobering or punishing the drunken sailor.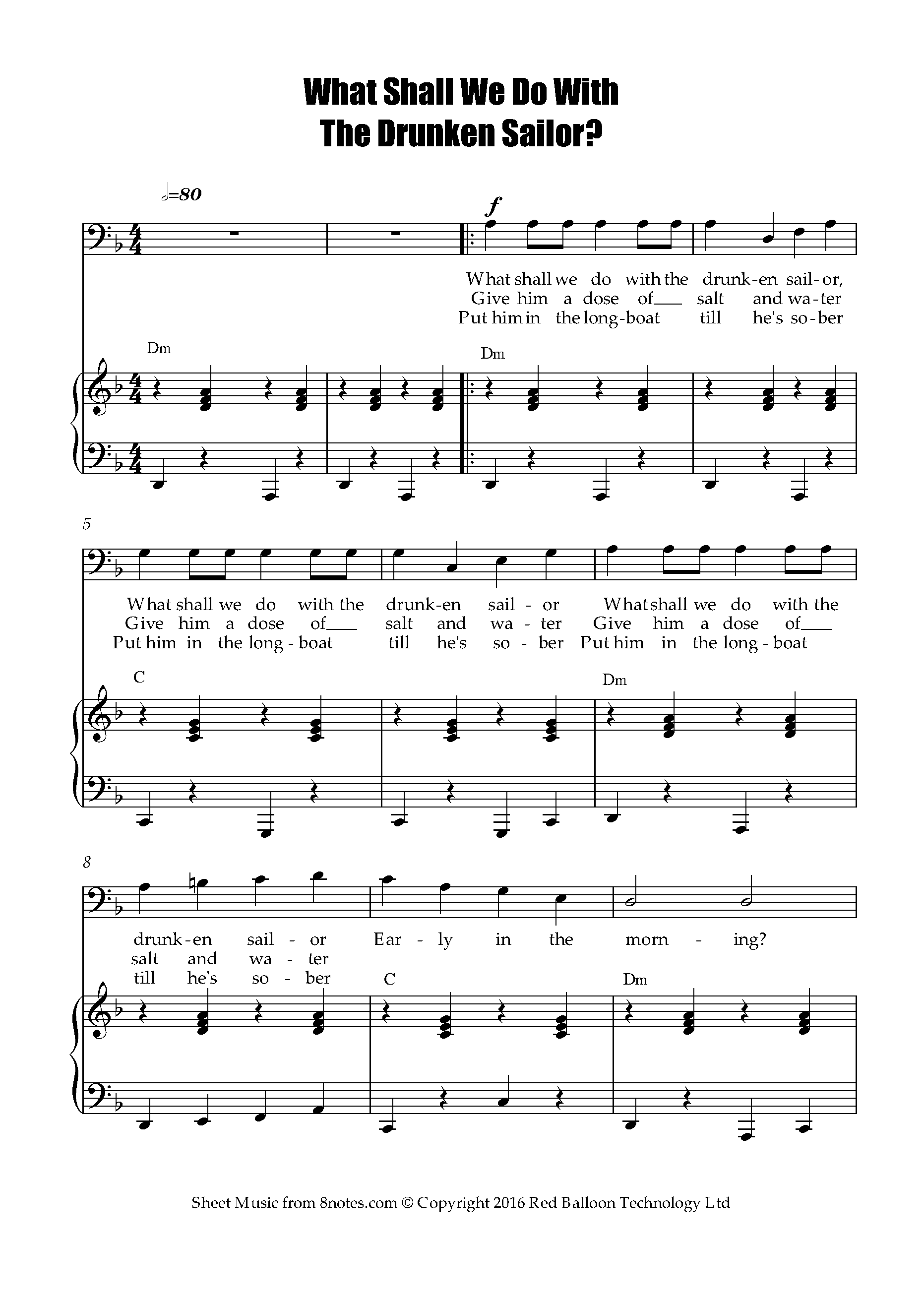 Drunken Sailor
4. Whiskey in the Jar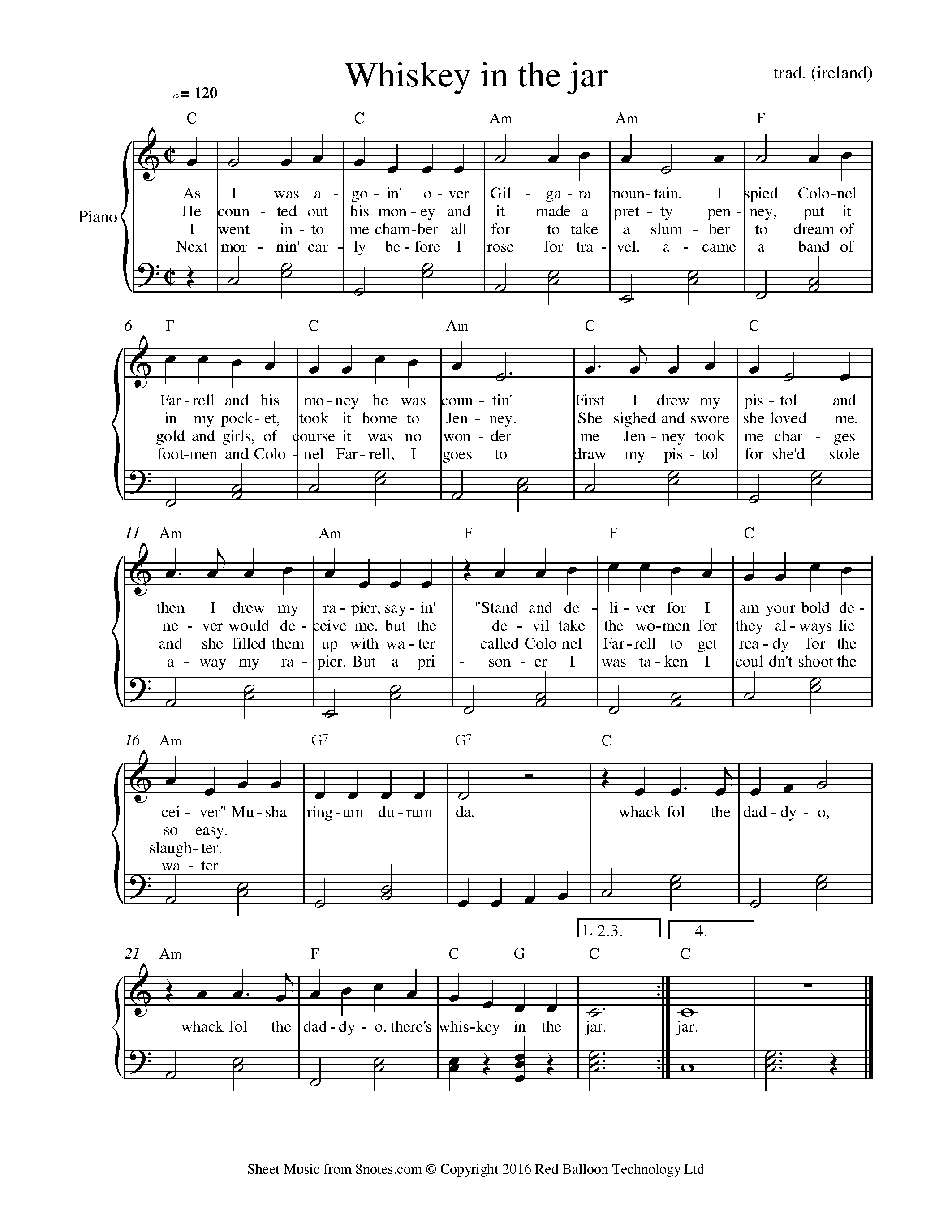 Whiskey in the Jar
5. Seven Drunk Nights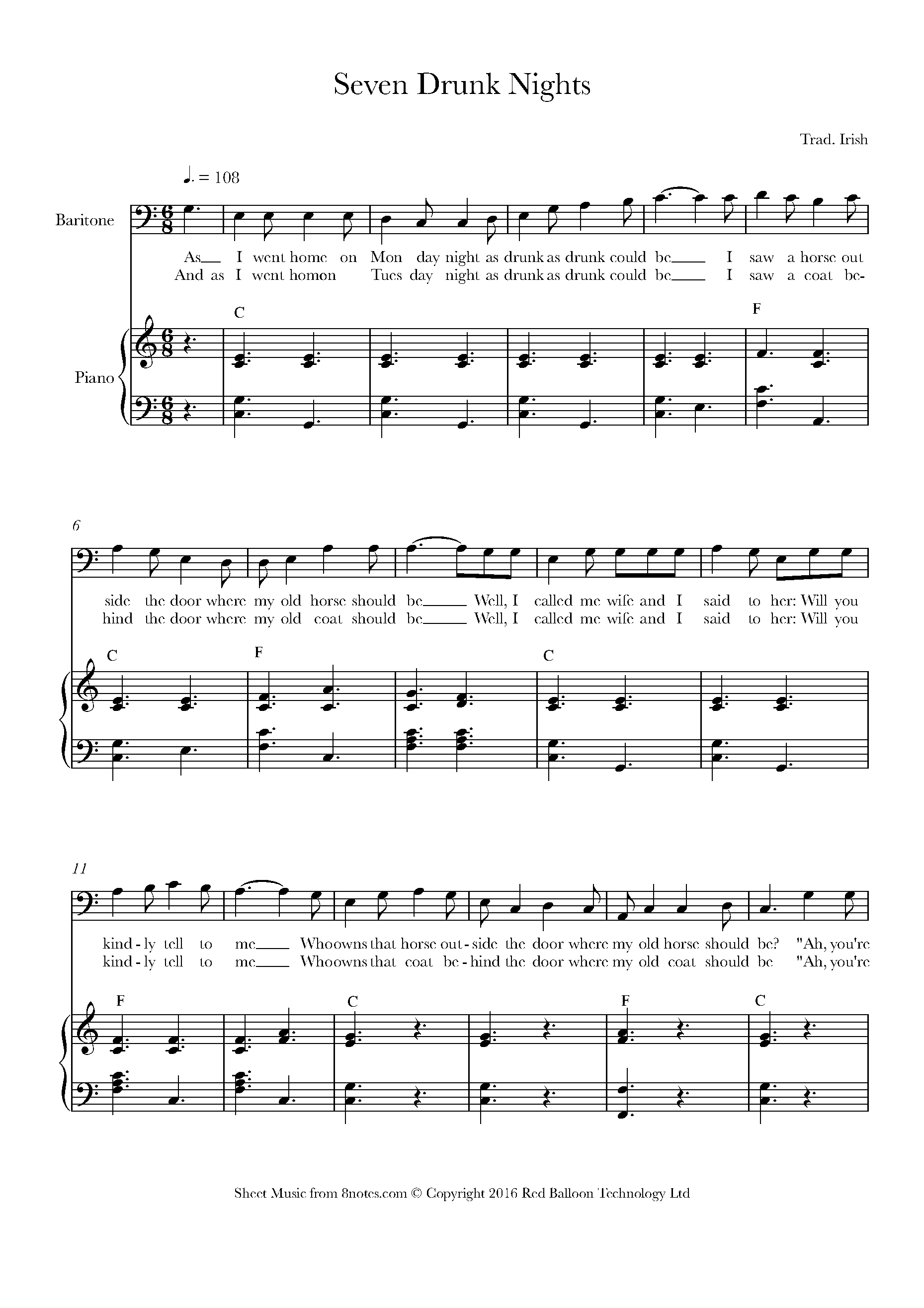 Seven Drunk Nights
6. The Irish Rover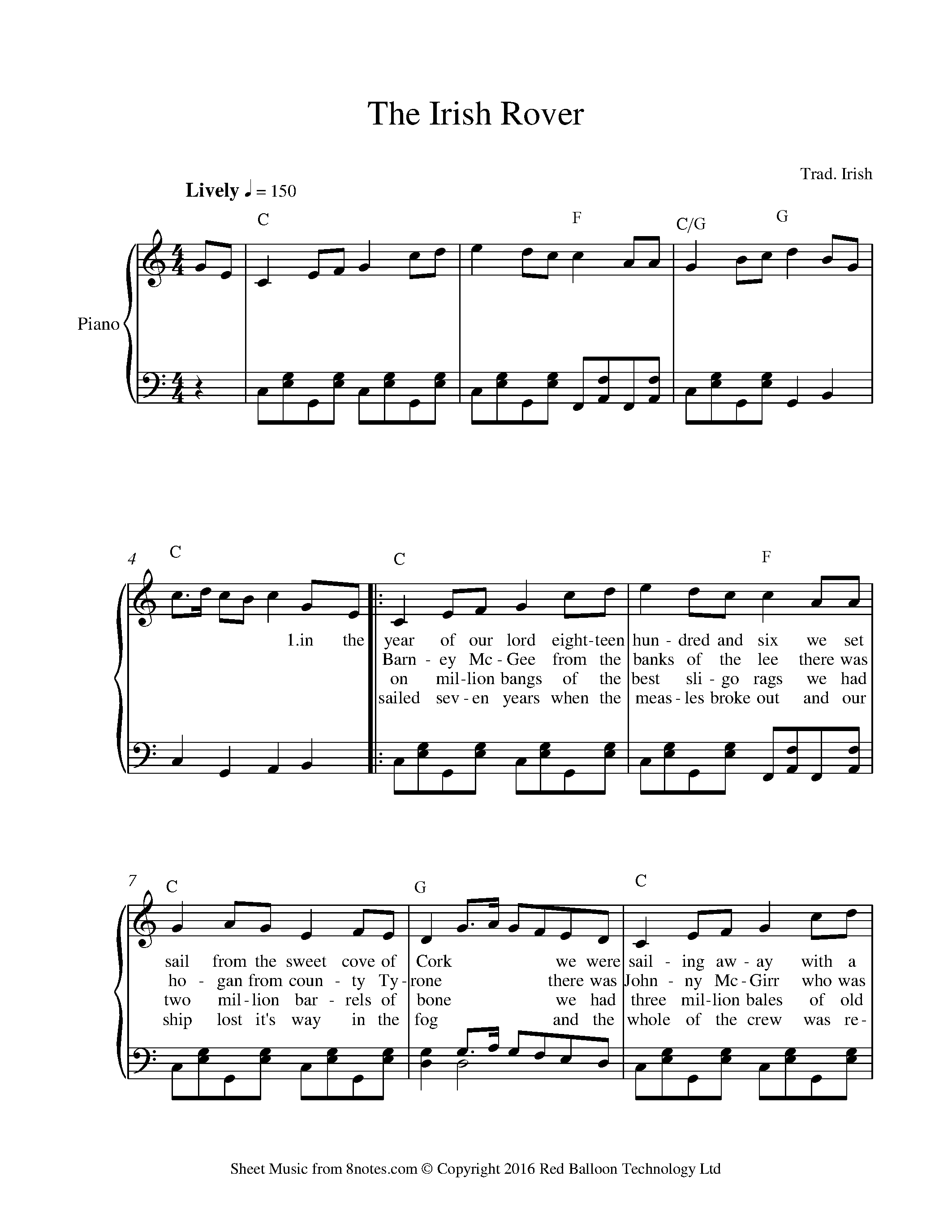 The Irish Rover
7. I'm a man you don't meet every day (Jock Stewart)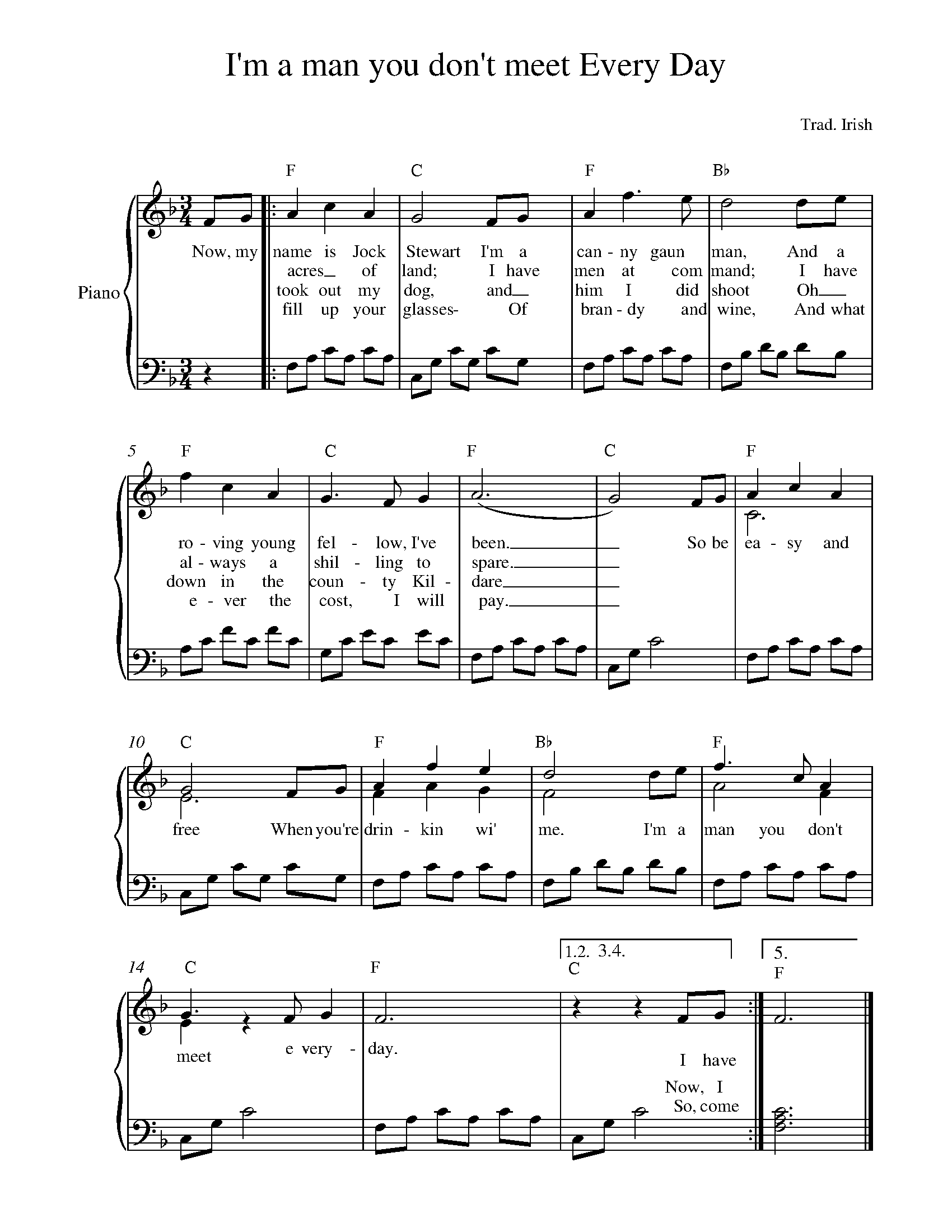 I'm a man you don't meet every day (Jock Stewart)
8. Rare Old Mountain Dew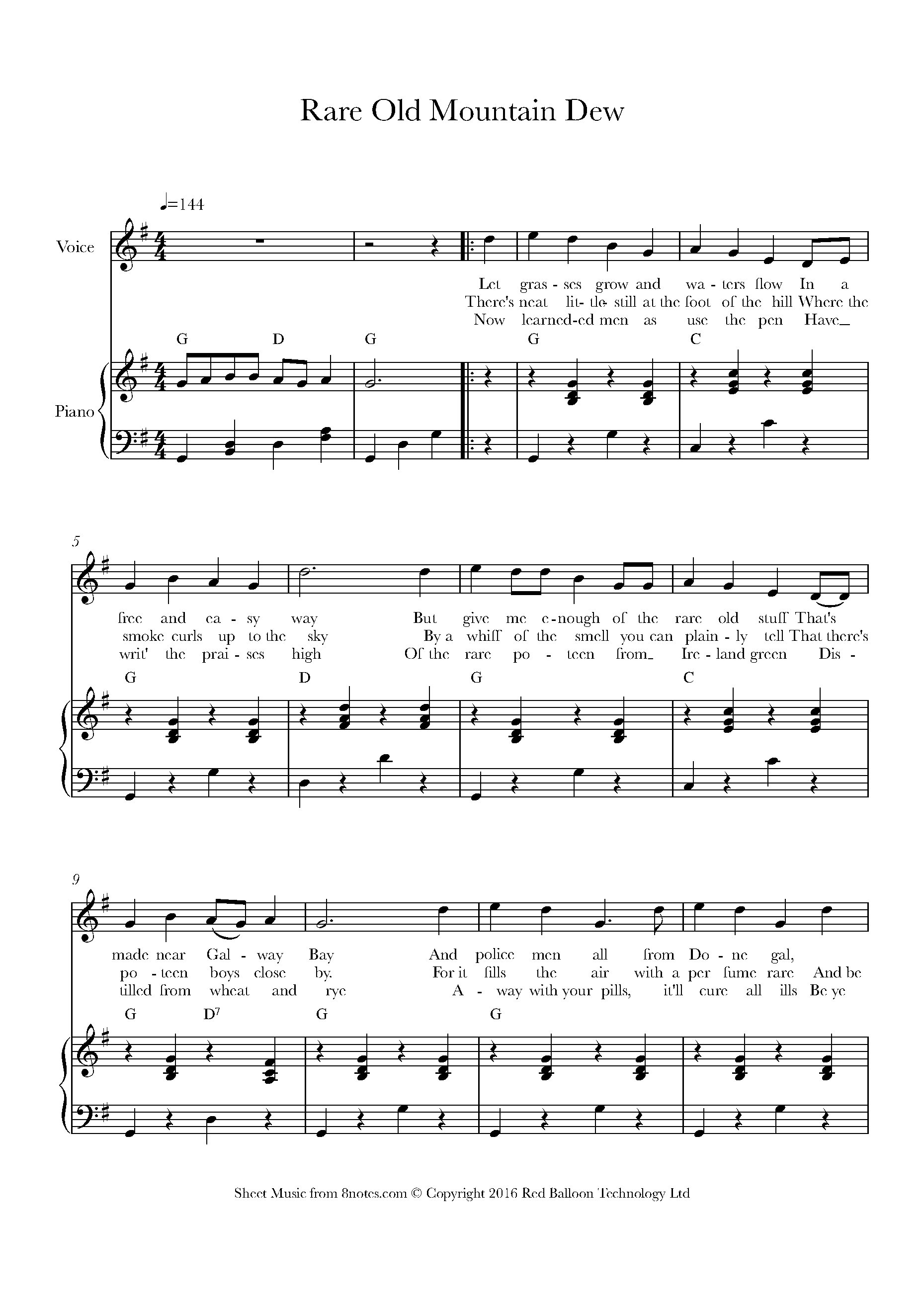 Rare Old Mountain Dew