Neapolitan Song Compilation

A collection of Neapolitan songs for Voice with piano accompaniment. Easy to Intermediate Level.
Canzone napoletana or Neapolitan song, is a generic term for a traditional form of music sung in the Neapolitan language, ordinarily for the male voice singing solo, although well represented by female soloists as well, and expressed in familiar genres such as the lover's complaint or the serenade.
1. Di Capua - O sole mio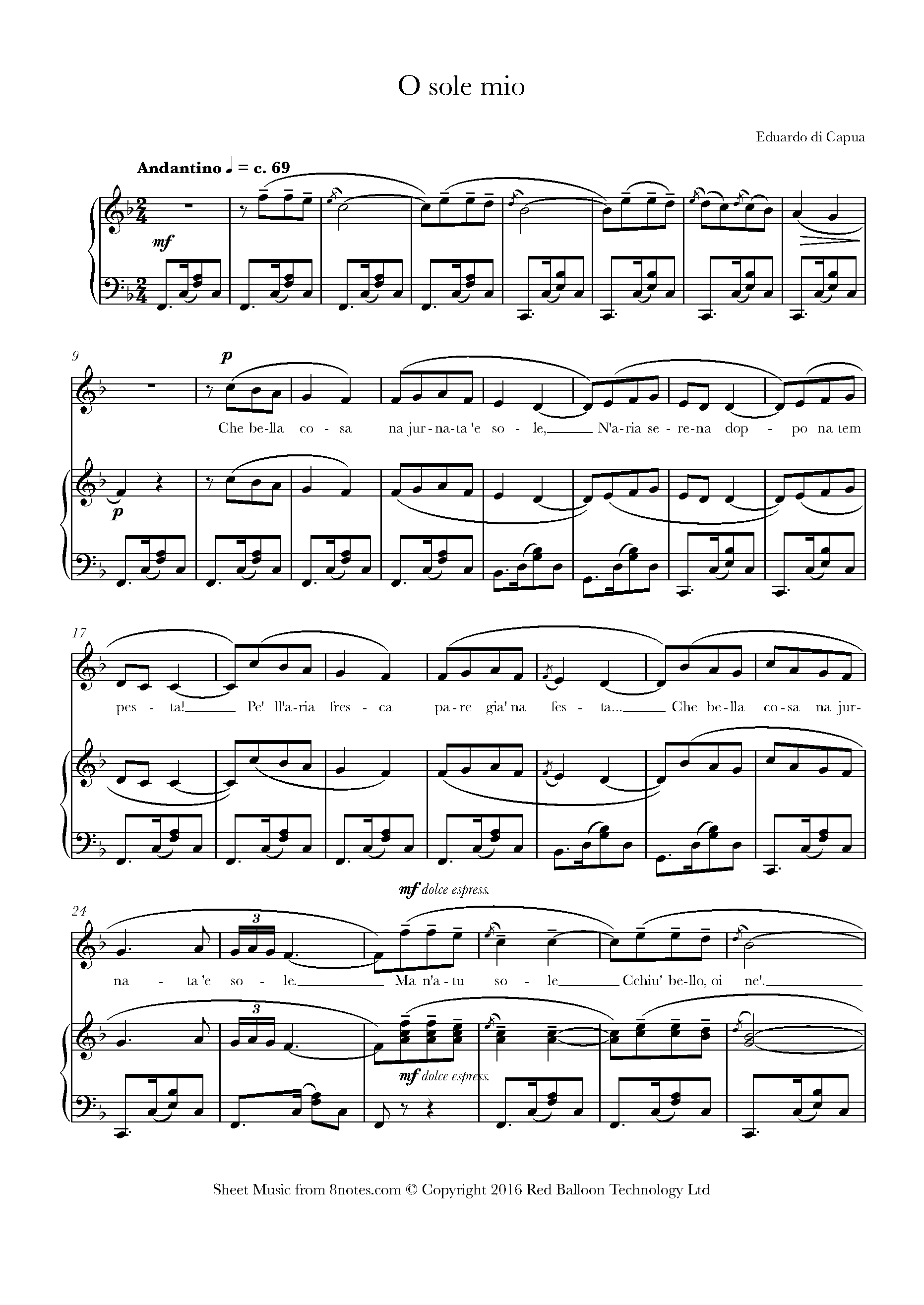 O sole mio
2. Santa Lucia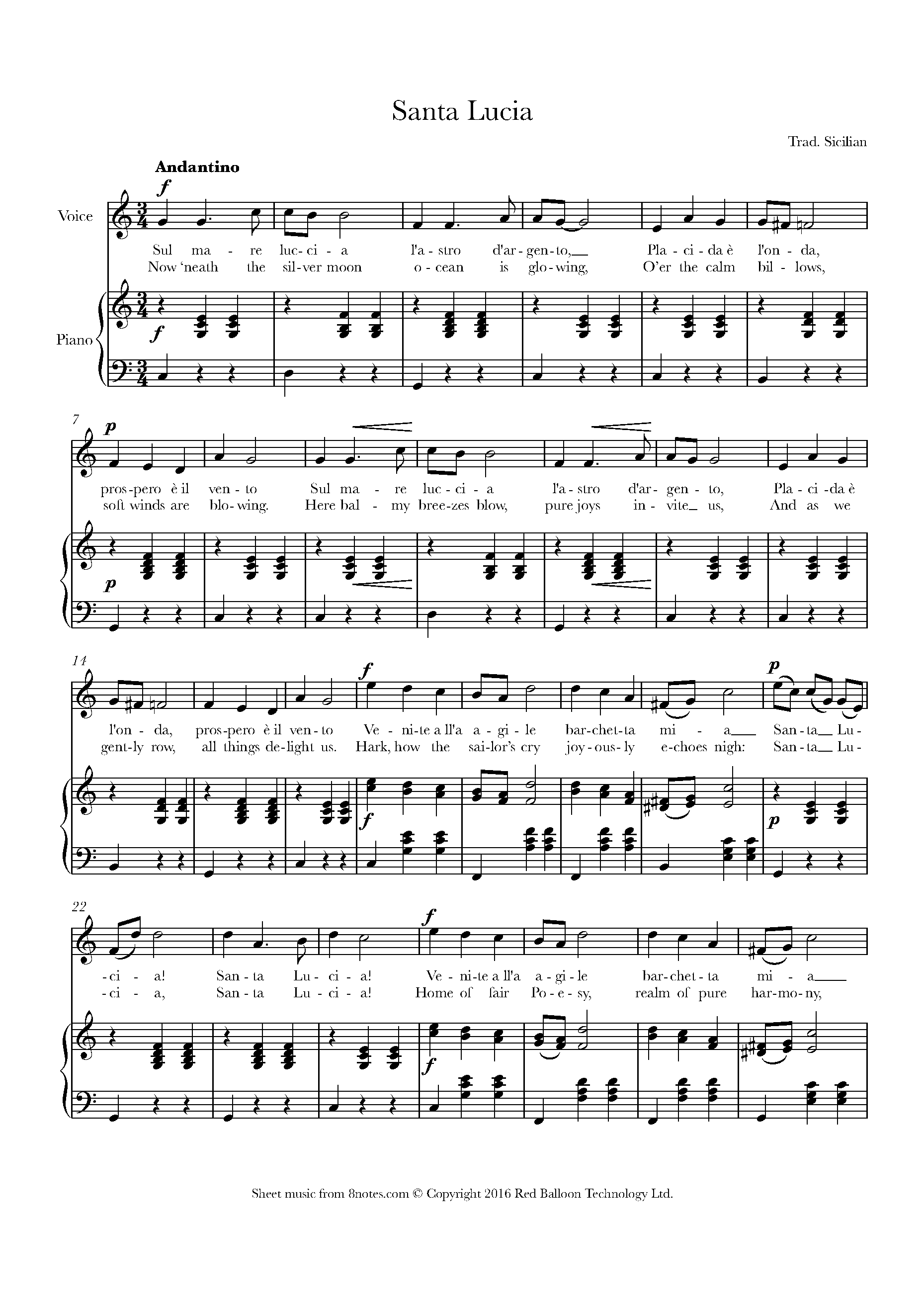 Santa Lucia
3. Ernesto De Curtis.. - Come Back to Sorrento (Torna a Surriento) ( a.k.a. Surrender)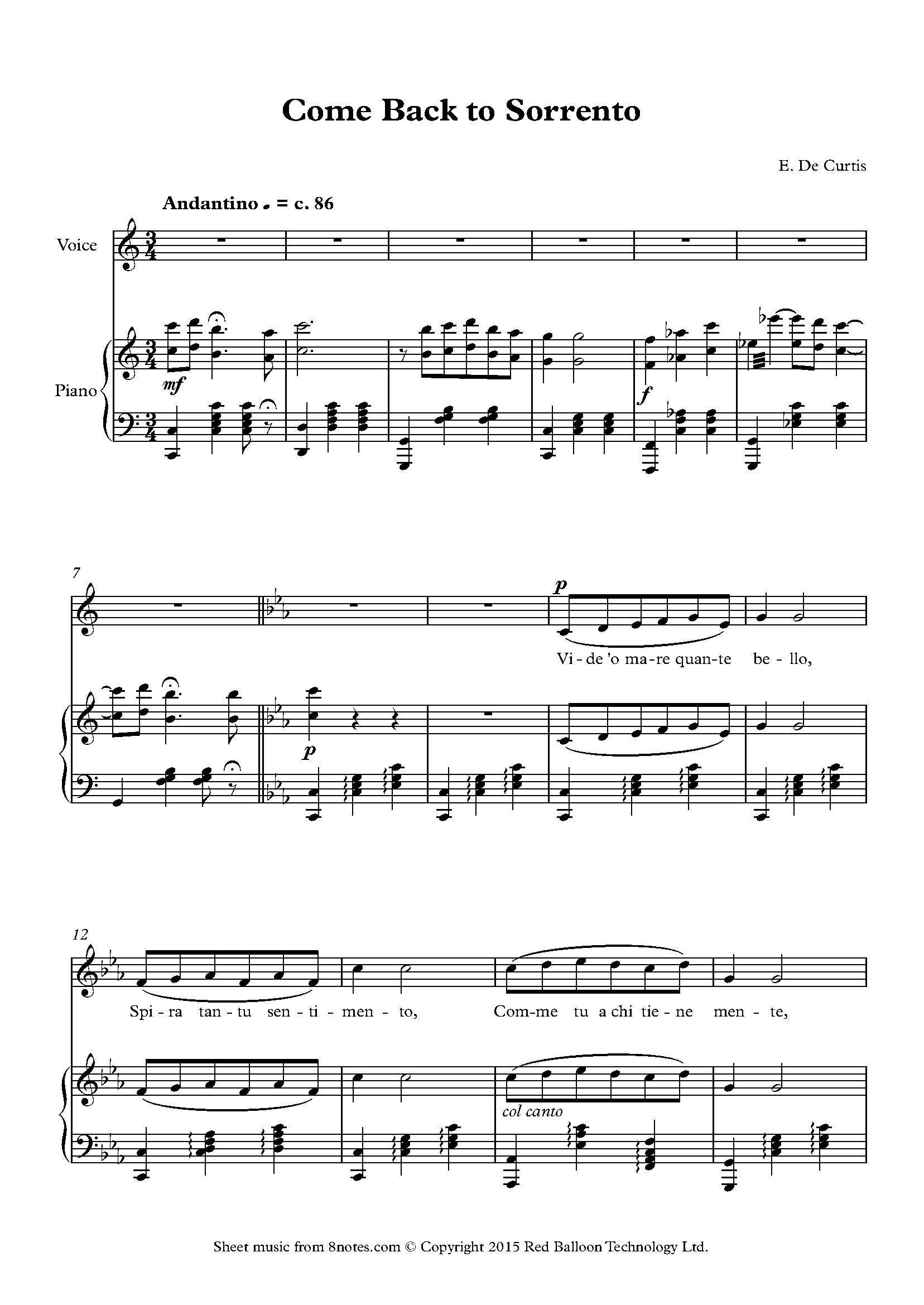 Come Back to Sorrento (Torna a Surriento) ( a.k.a. Surrender)
4. Cardillo - Core 'Ngrato (Catari, Catari)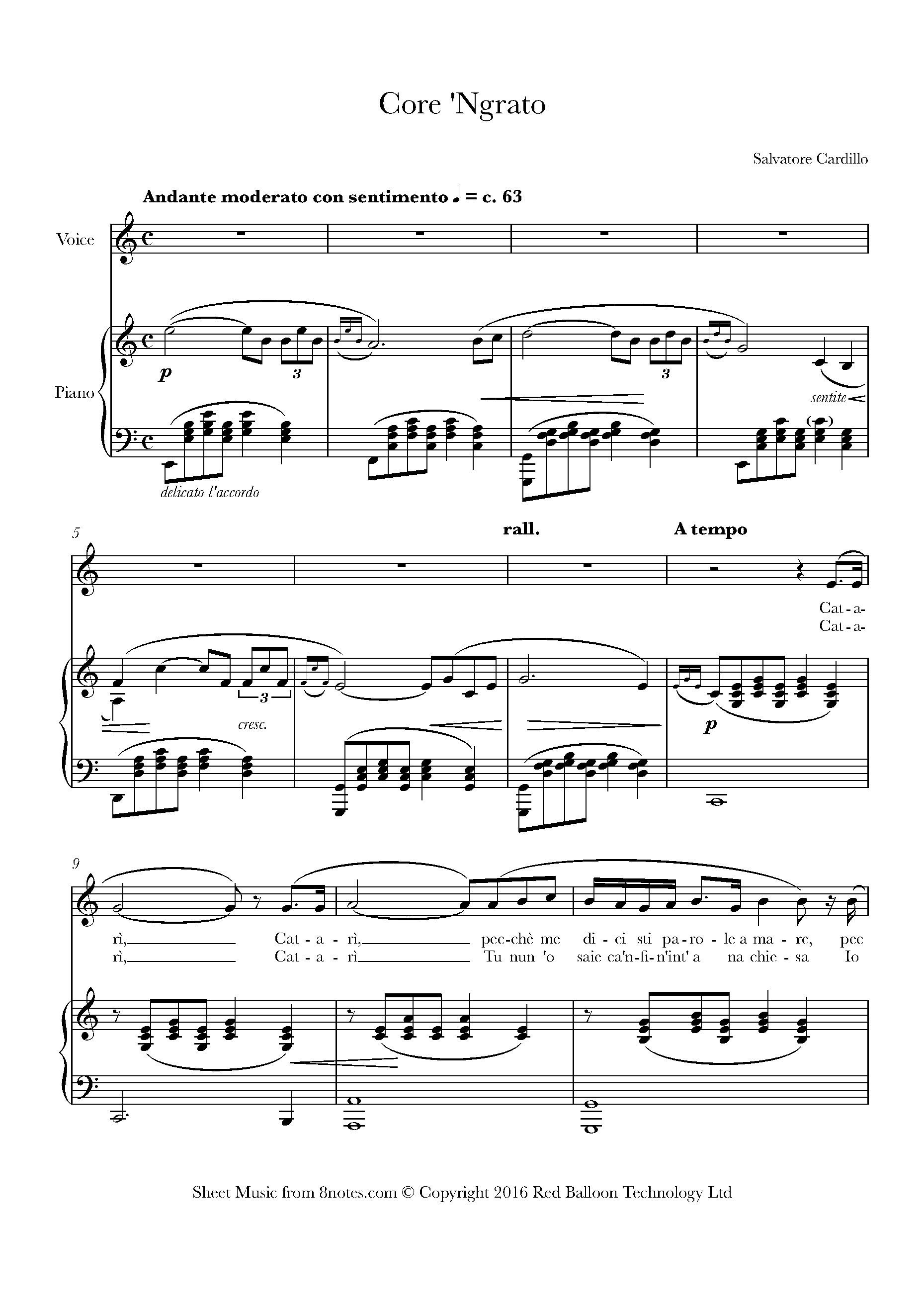 Core 'Ngrato (Catari, Catari)
5. Luna mezz'o mare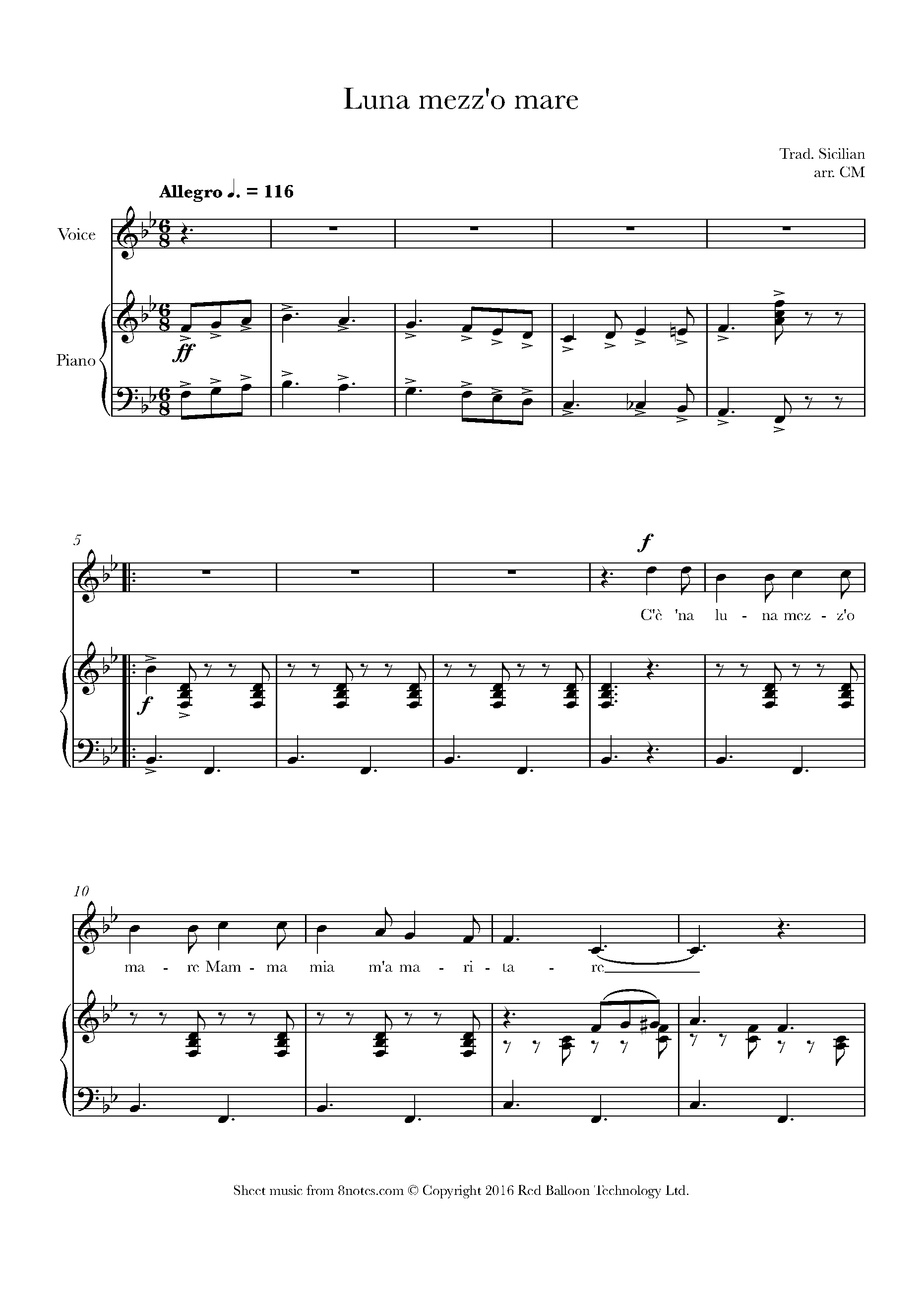 Luna mezz'o mare
6. Tosti - 'A Vucchella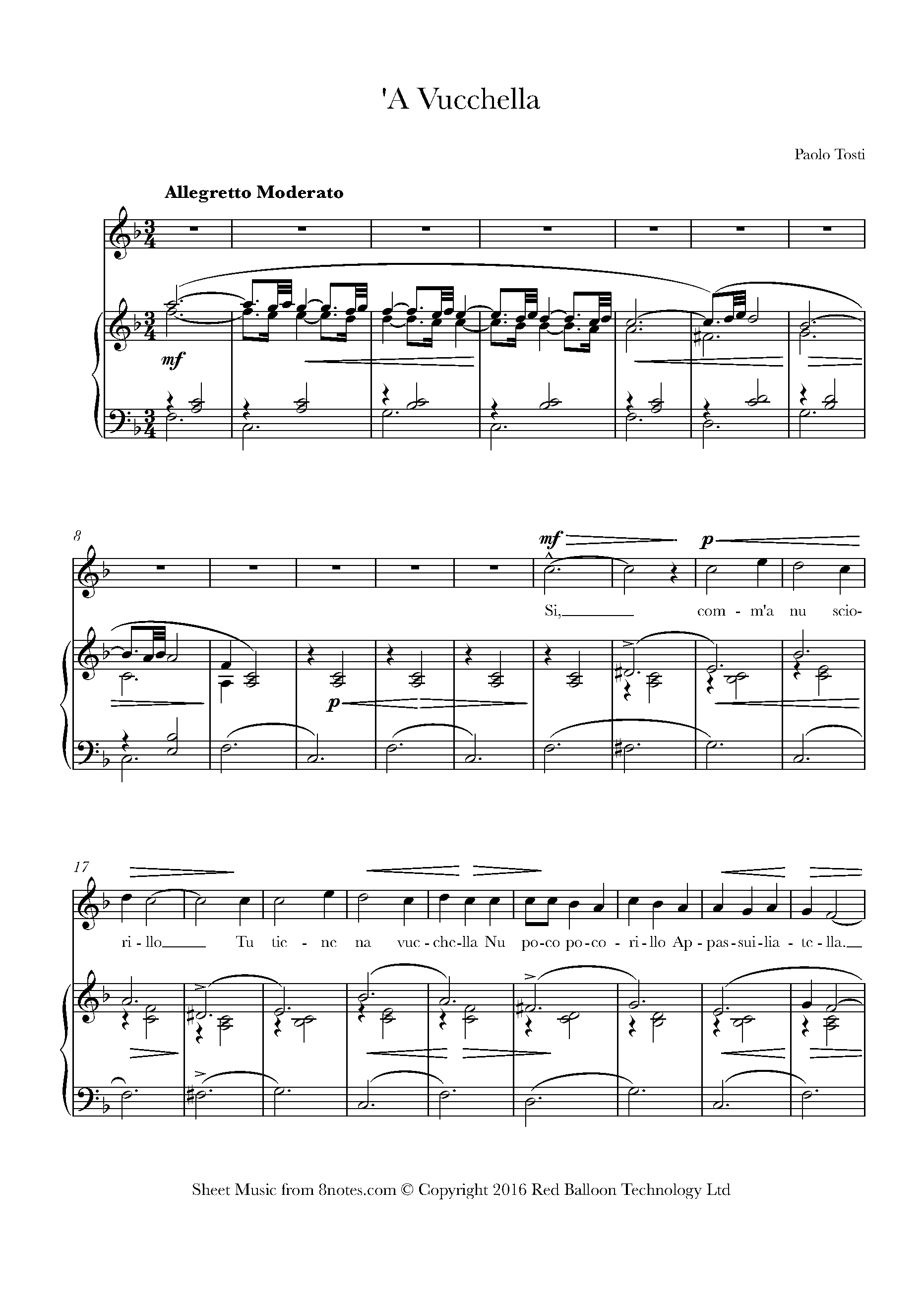 'A Vucchella
7. Denza - Funiculi - Funicula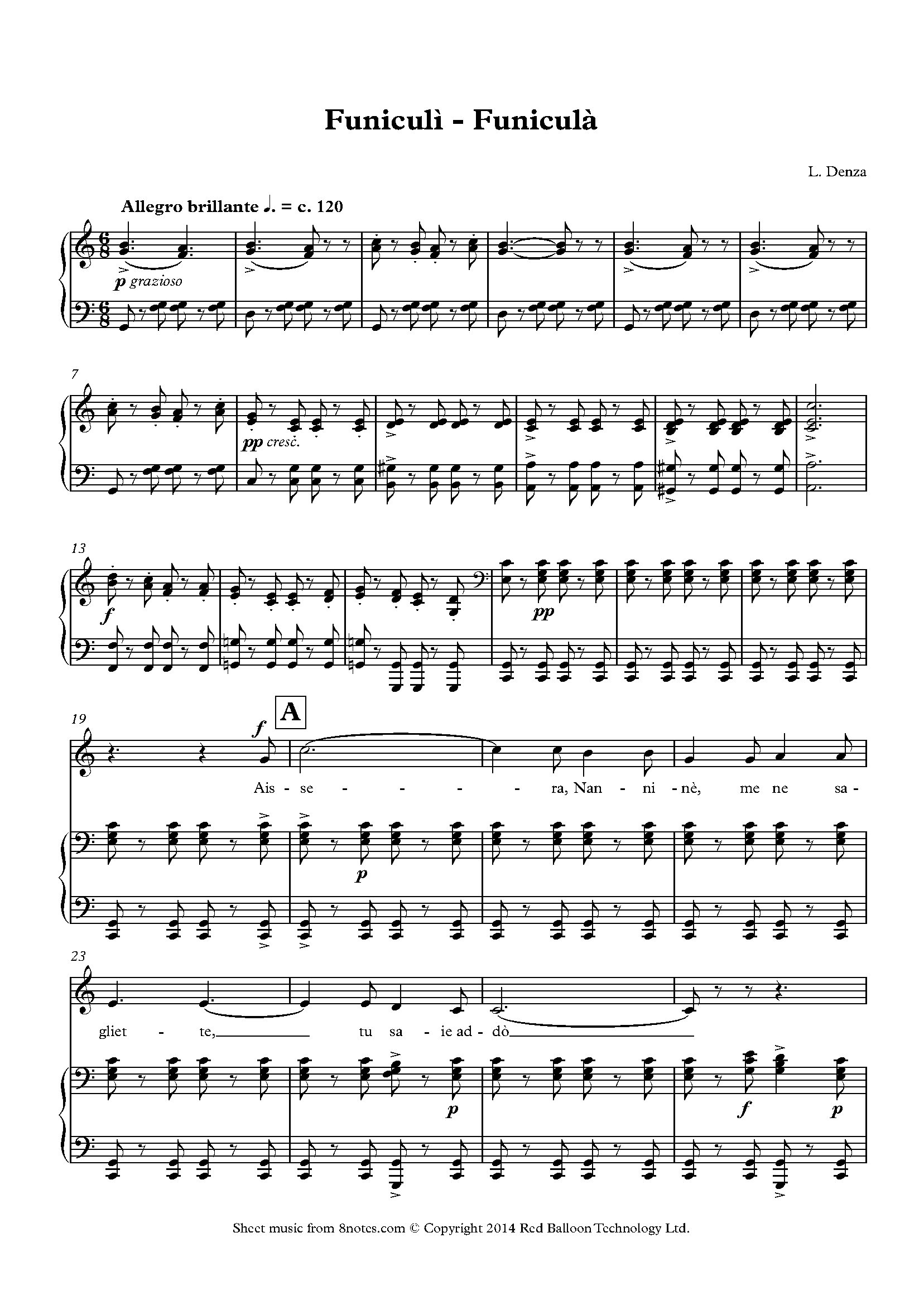 Funiculi - Funicula
8. Cottrau - Tiritomba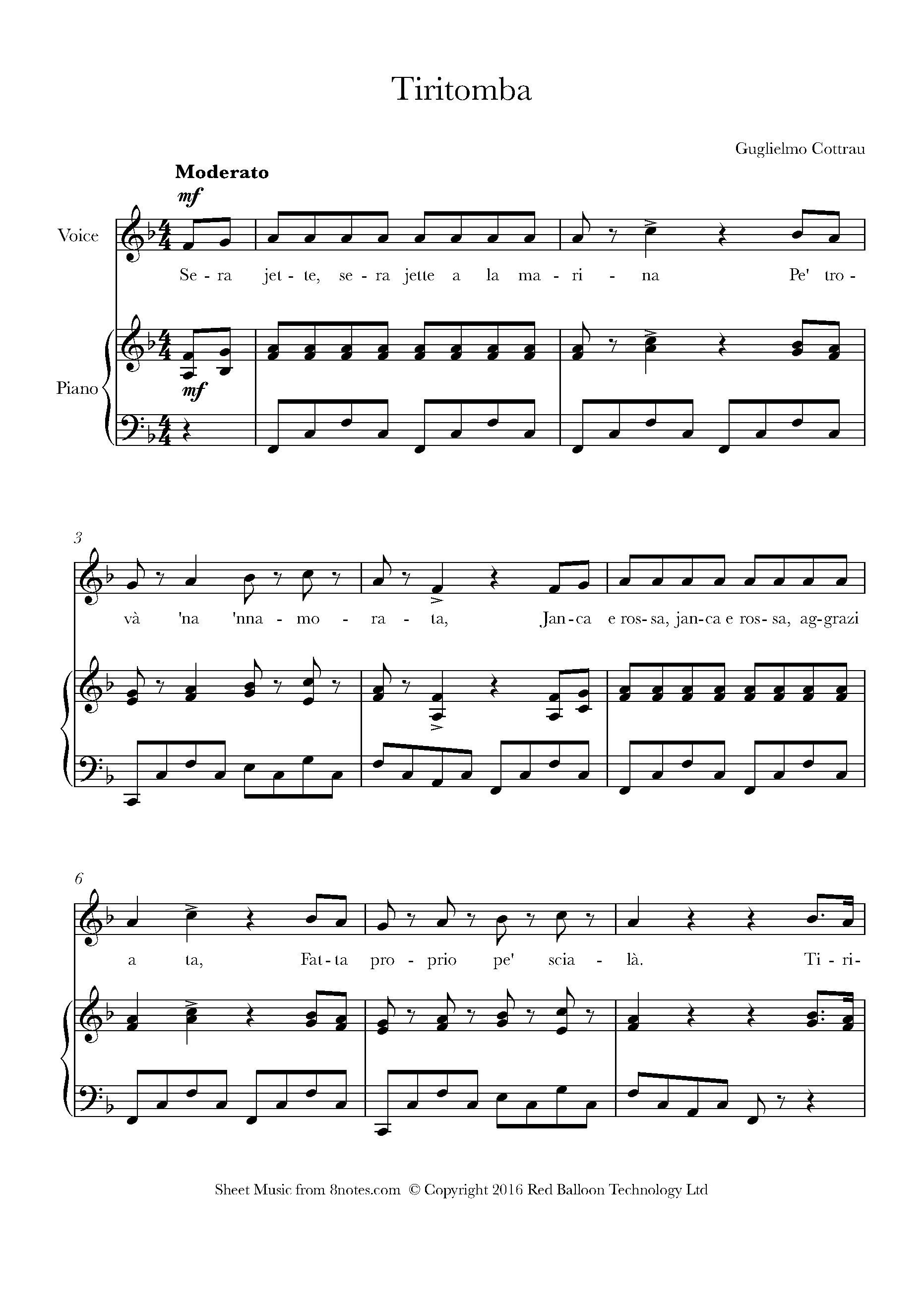 Tiritomba
9. Cottrau - Bella Bimba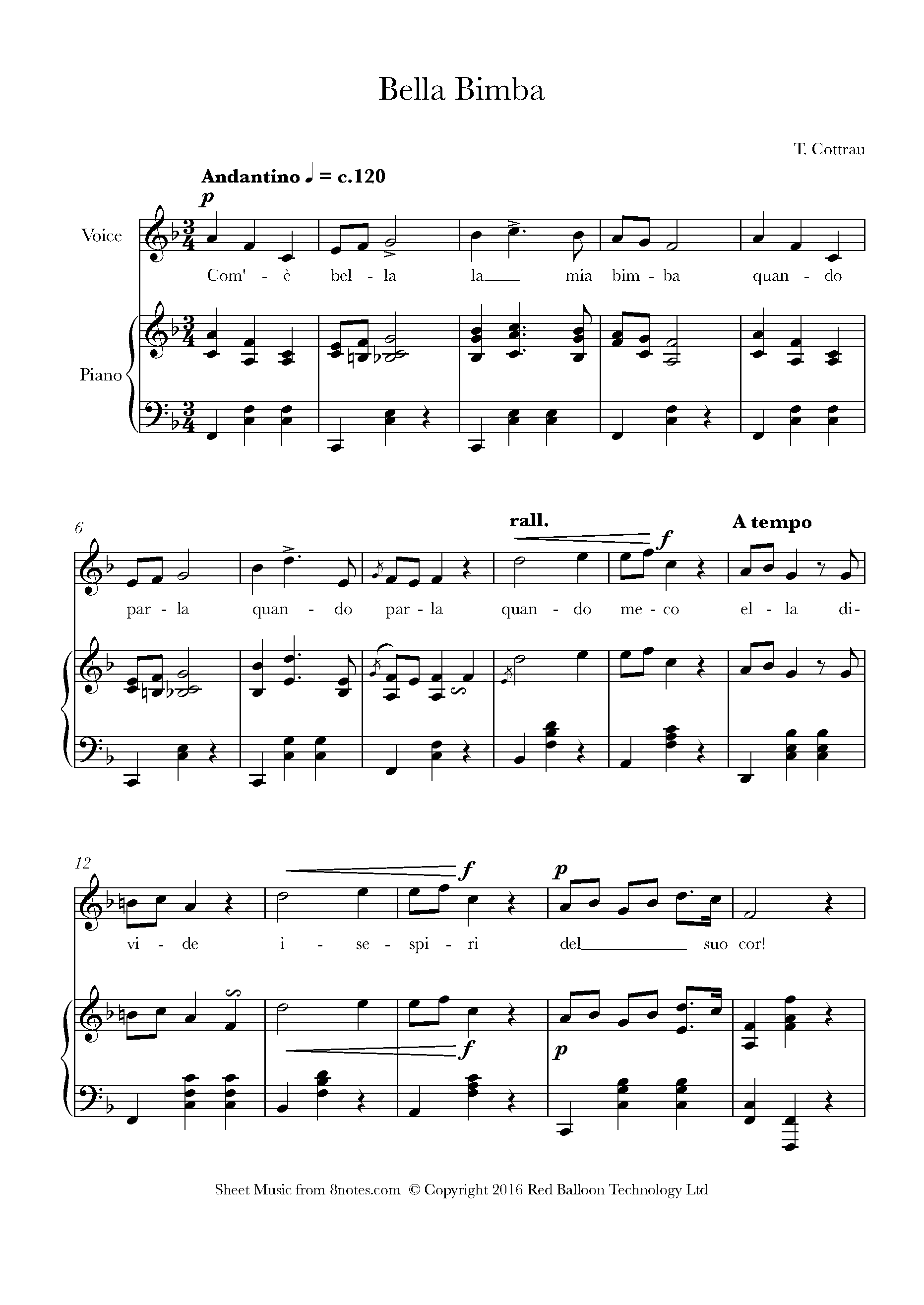 Bella Bimba
10. Tic e tic e toc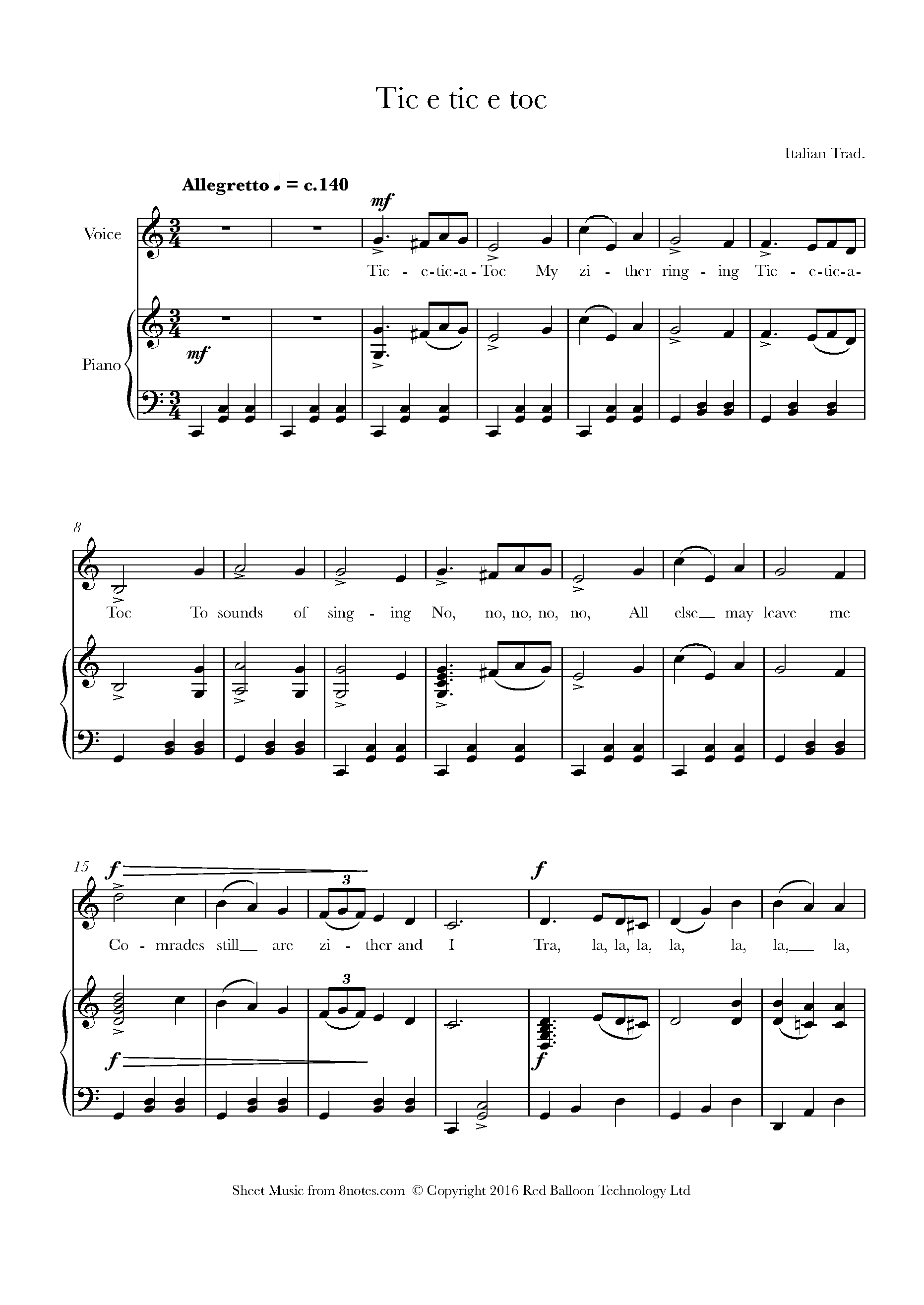 Tic e tic e toc
11. Vincenzo Valente - Tiempe belle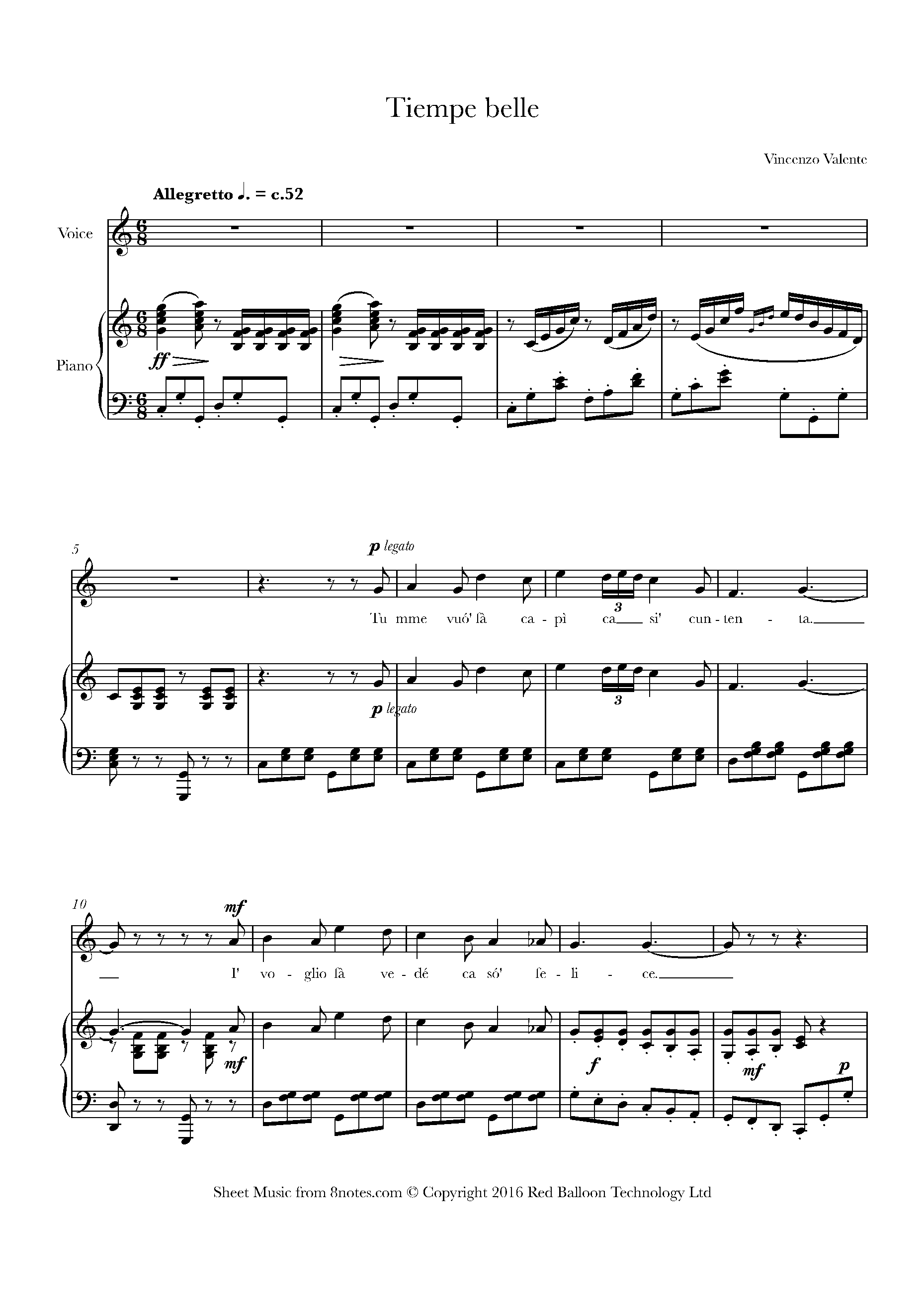 Tiempe belle
12. Gaetano Errico Pe.. - 'O surdato 'nnamurato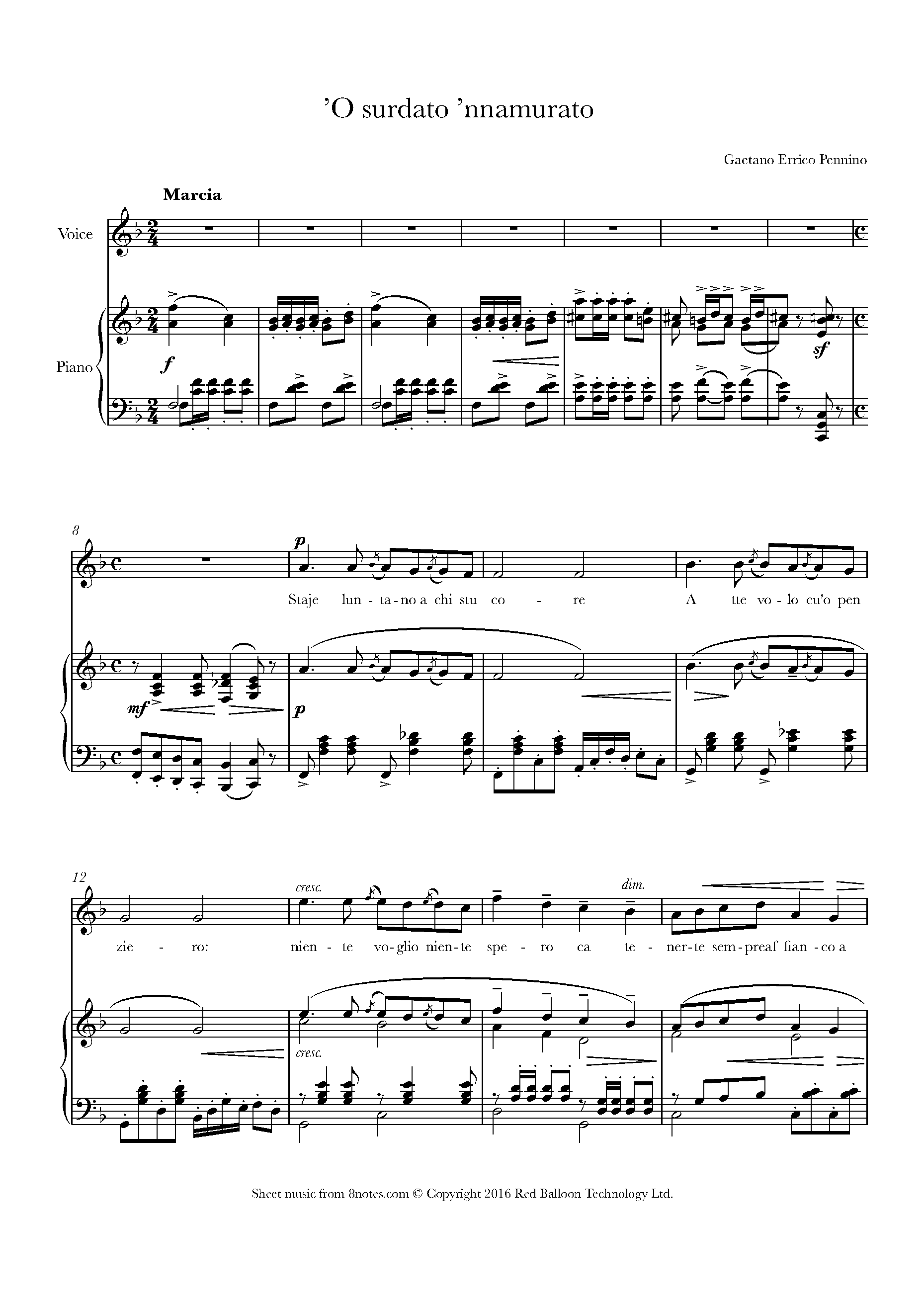 'O surdato 'nnamurato