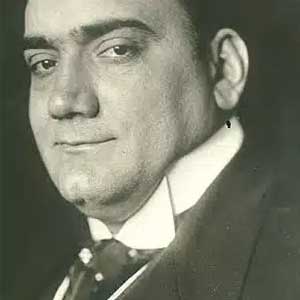 Neapolitan Songs for Flute
Neapolitan Songs for Flute
A collection of Neapolitan songs in special arrangements for flute and piano. Easy to Advanced Level
1. Di Capua - O sole mio

"O sole mio" is a globally known Neapolitan song written in 1898. Its lyrics were written by Giovanni Capurro and the melody was composed by Eduardo di Capua. There are other versions of "O sole mio" but it is usually sung in the original Neapolitan language. "O sole mio" is the Neapolitan equivalent of standard Italian "Il sole mio" and translates literally as "my sunshine." In the UK in the 1980s the song was famously used for series of television commercials for Cornetto ice-cream, sung to the words "Just one Cornetto..."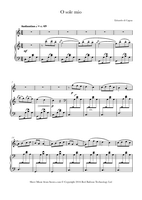 O sole mio
2. Santa Lucia

"Santa Lucia" is a traditional Neapolitan song. It was translated from Neapolitan to Italian by composer Teodoro Cottrau in 1849. It was published by the Cottrau firm as a barcarolla in Naples in 1849. Cottrau translated it from Neapolitan into Italian during the first stage of Italy's unification, the first Neapolitan song to be given Italian lyrics. Its transcriber, who is very often credited as its composer, was the son of the French-born Italian composer and collector of songs Guillaume Louis Cottrau (1797–1847).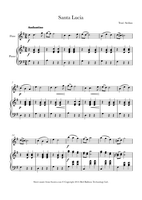 Santa Lucia
3. Denza - Funiculi - Funicula

"Funiculì, Funiculà" is a famous Neapolitan song written in 1880, with lyrics by journalist Peppino Turco set to music by composer Luigi Denza. It was composed to commemorate the opening of the first funicular cable car on Mount Vesuvius. The 1880 cable car was later destroyed by the eruption of Vesuvius in 1944; some remains of the top station were still visible in September 2012. The title means "funicular up, funicular down."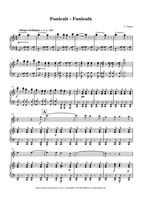 Funiculi - Funicula
4. Gaetano Errico Pe.. - 'O surdato 'nnamurato

'O surdato 'nnammurato ("The Soldier in Love") was written by Enrico Cannio in 1915 with lyrics by Aniello Califano. The song describes the sadness of a soldier who is fighting at the front during World War I and who pines for his beloved. Originally Cannio's sheet music was published with piano accompaniment, but in recordings, on 78rpm, then LP, Neapolitan standards such as "O surdato" have usually been orchestrated to suit each tenor. The song is used as the anthem of S.S.C. Napoli.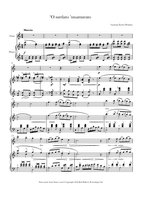 'O surdato 'nnamurato
5. Ernesto De Curtis.. - Come Back to Sorrento (Torna a Surriento) ( a.k.a. Surr...

"Torna a Surriento" is a Neapolitan song said to have been composed in 1902 by Ernesto De Curtis to words by his brother, Giambattista. Claude Aveling wrote the English language lyrics, which are titled "Come Back to Sorrento". Doc Pomus and Mort Shuman re-arranged it and wrote a new set of lyrics for Elvis Presley ("Surrender").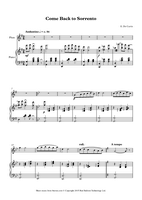 Come Back to Sorrento (Torna a Surriento) ( a.k.a. Surr...
6. Luna mezz'o mare

"Luna mezz'o mare" ("Moon amid the sea") is a comic Neapolitan song with worldwide popularity, traditionally styled as a brisk 6/8 tarantella, based on an earlier version from Sicily. The song portrays a mother-daughter "coming of age" exchange consisting of various comic, and sometimes sexual, innuendos. It is frequently performed at Italian-American wedding receptions and other festive occasions, and was featured at the start of the first "Godfather" film.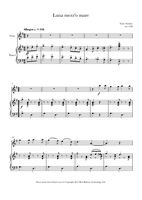 Luna mezz'o mare
7. Cottrau - Bella Bimba

Teodoro Cottrau's "Bella Bimba" has Italian lyrics but the original score is subtitled "Neapolitan Song." Though not completely authentic, therefore, it is certainly influenced by the Neapolitan style. The song was published around 1872 in Naples and included in the compilation "Eco del Vesuvio" ("Echo of Vesuvius").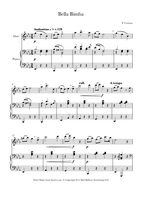 Bella Bimba
8. Tic e tic e toc

A traditional Neapolitan song of unknown authorship. Though not widely known today, the song has in the past been widely disseminated—French composer Jacques-Louis Battmann, for example, wrote a piece based on the melody in 1867 subtitled "Petite fantaisie italienne facile et sans octaves." The lyrics concern the singer's zither, used to accompany the song itself:
Tic-e-tic-a-Toc
My zither ringing
Tic-e-tic-a-Toc
To sounds of singing
No, no, no, no, no,
All else may leave me
Comrades still are zither and I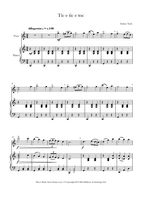 Tic e tic e toc
9. Tosti - 'A Vucchella

"'A Vucchella" was composed by Paolo Tosti to words by 19th century lyric poet, Gabriele D'Annunzio. The lyrics were the result of an argument between D'Annuzio and Neapolitan poet Ferdinando, who challenged D'Annuzio, who was not a native of the city, to write a poem using the Neapolitan dialect. The result was "'A Vucchella," which D'Annunzio later sent to composer Francesco Paolo Tosti, who set it to music.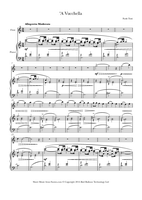 'A Vucchella
10. Vincenzo Valente - Tiempe belle

"Tiempe belle" is a Neapolitan song written by Vincenzo Valente in 1916. The melancholic lyrics, by Aniello Califano, are from the point of view of a lover who opines that neither he nor his partner are as happy as in times gone by. Valente wrote ten operettas and many songs, but "Tiempe belle" remains his most well-known composition.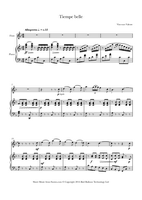 Tiempe belle
11. Cottrau - Tiritomba

Though "Tiritomba" is credited to Guglielmo Cottrau, he did not, in fact, compose the melody—it is a transcription of a traditional song of unknown authorship. The meaning of the title is not known, but the lyrics tell of a man travelling to the seaside to find a fiancée. He falls in love with a girl only to discover that her father disapproves, causing him to run away whilst dodging his blows.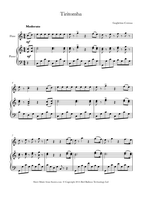 Tiritomba
12. Cardillo - Core 'Ngrato (Catari, Catari)
(8notes PREMIUM)

"Core 'ngrato" ("Ungrateful Heart"), is the only well-known standard Neapolitan song to have been written in America and is said to have been written for the world-famous tenor Enrico Caruso, who performed it regularly. The song's title comes from the heartfelt passage, "Core, core 'ngrato, te haie pigliato 'a vita mia! Tutt' è passato, e nun nce pienze cchiù!" which approximates in English to "Ungrateful heart, you have stolen my life! It's all over and you don't think about it anymore!" The song was sung in the season three finale of "The Sopranos" by Dominic Chianese in character as Corrado "Junior" Soprano Jr.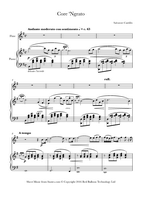 Core 'Ngrato (Catari, Catari)
(8notes PREMIUM)