Nostalgic Music for Trumpet

A collection of nostalgic pieces for Trumpet in Bb in with piano accompaniment. Easy to Advanced Level
1. Beethoven - Fur Elise
Fur Elise
2. Holst - Jupiter from The Planets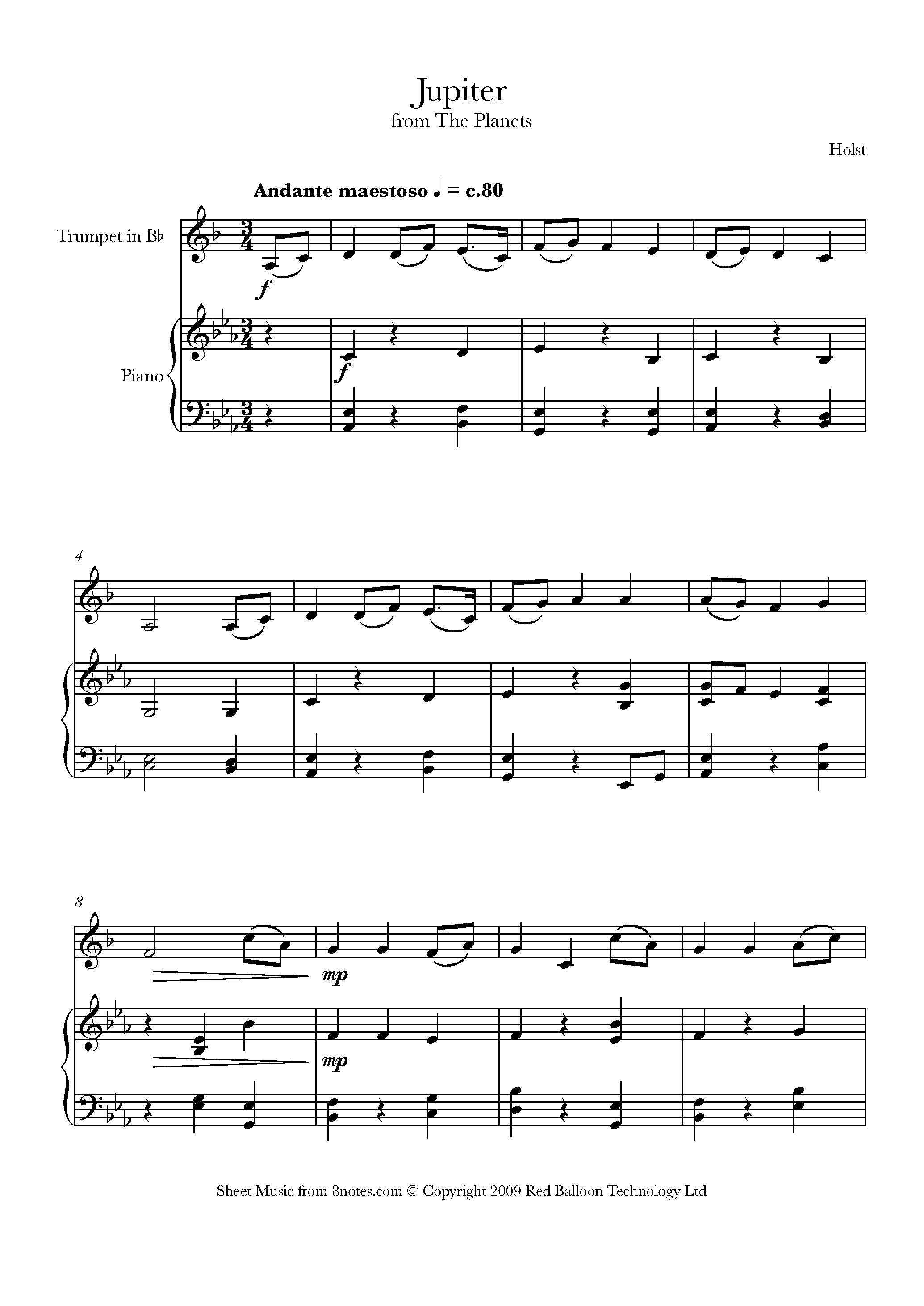 Jupiter from The Planets
3. Danny Boy
"Danny Boy" is a popular ballad written by English songwriter Frederic Weatherly and usually set to the Irish tune of the "Londonderry Air". It is most closely associated with Irish communities but interestingly Weatherly himself never set foot in Ireland.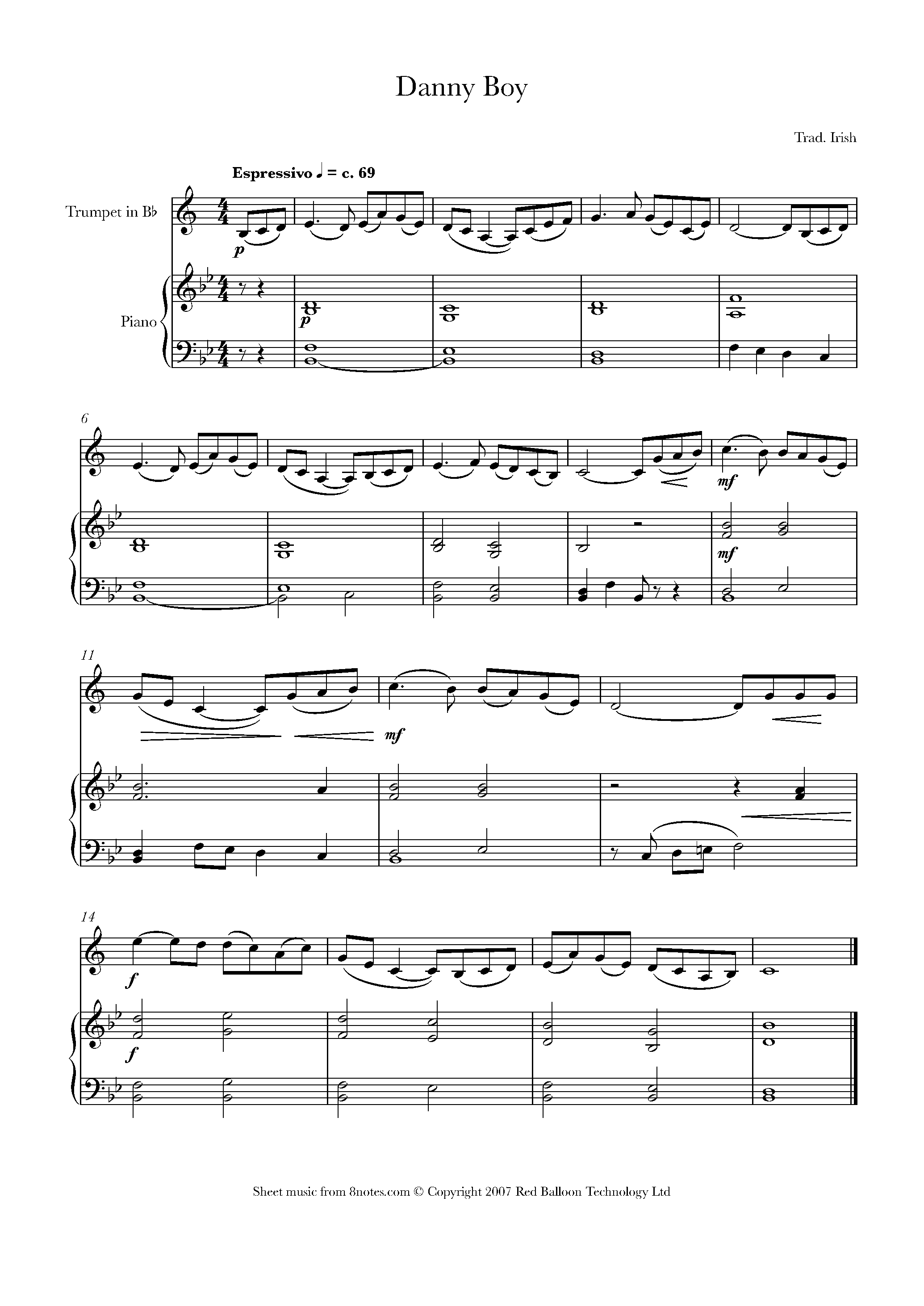 Danny Boy
4. Chopin - Nocturne Op.9 No.2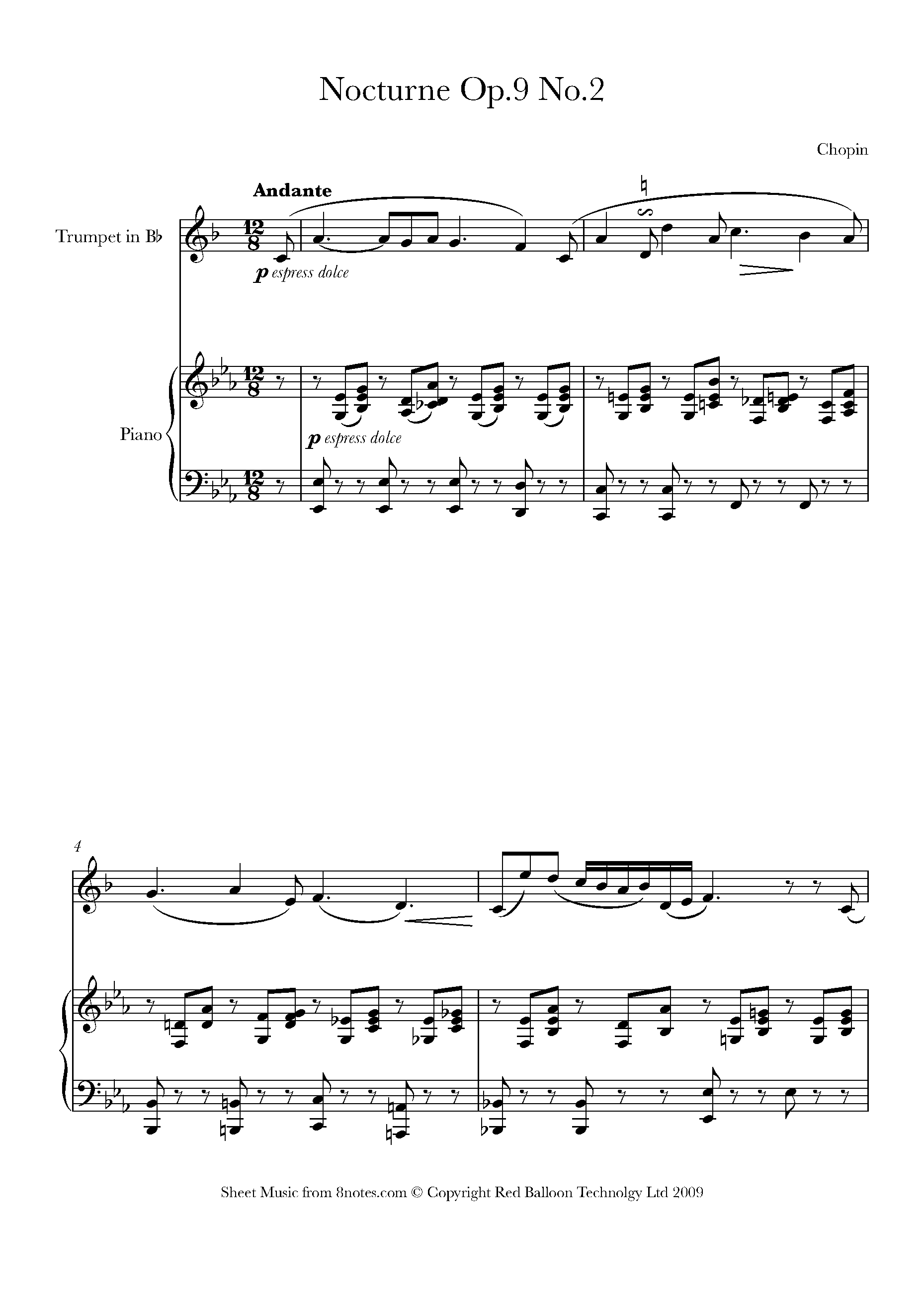 Nocturne Op.9 No.2
5. Handel - Largo from Xerxes
This piece comes from Xerxes - an opera seria in three acts. The opening aria, "Ombra mai fu", sung by Xerxes to a tree, is set to one of Handel's best-known melodies, and is often played in an orchestral arrangement, known as Handel's "Largo".
It is often performed at solemn occasions such as funerals and weddings.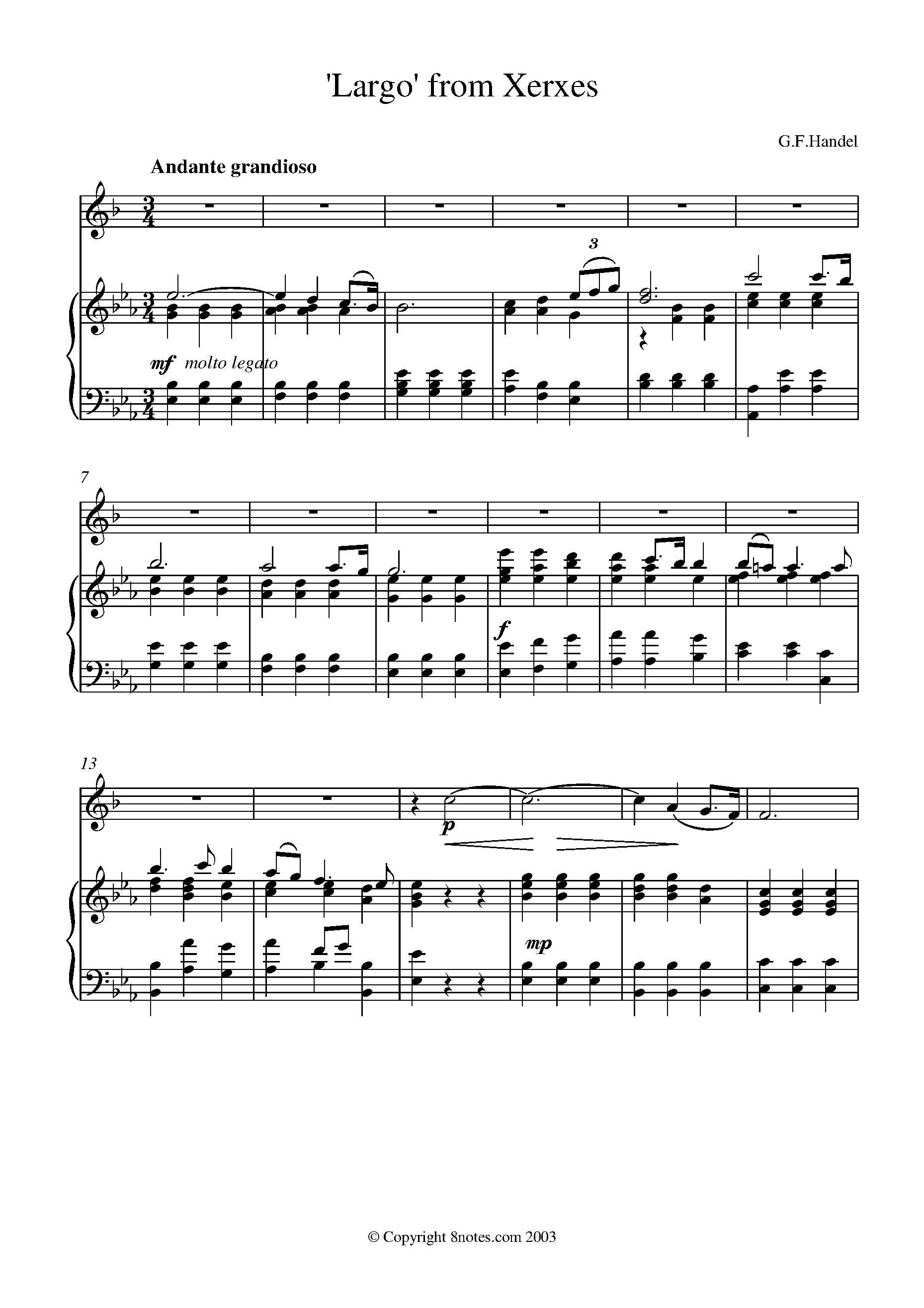 Largo from Xerxes
6. Mahler - Adagietto from Symphony No.5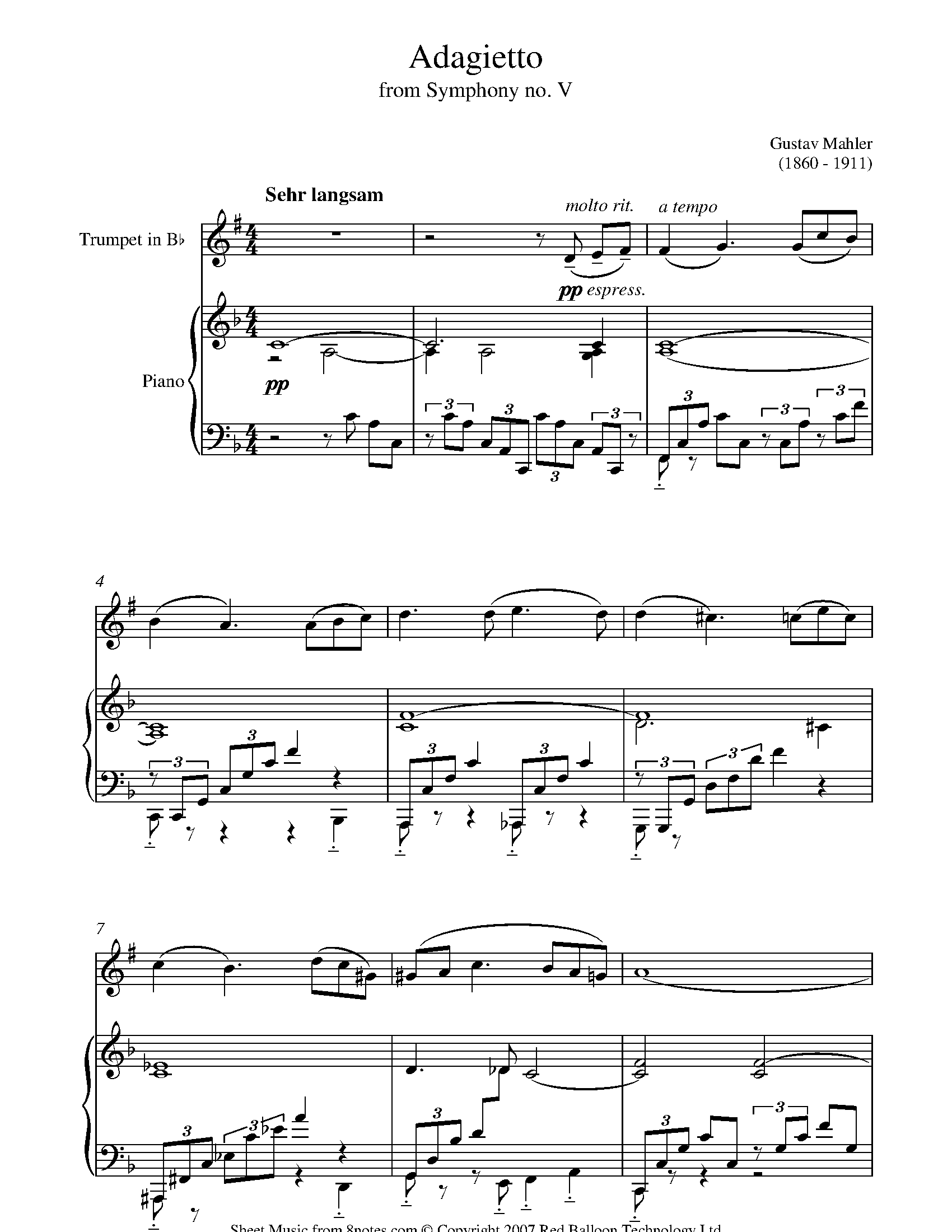 Adagietto from Symphony No.5
7. Ravel - Pavane pour une infante defunte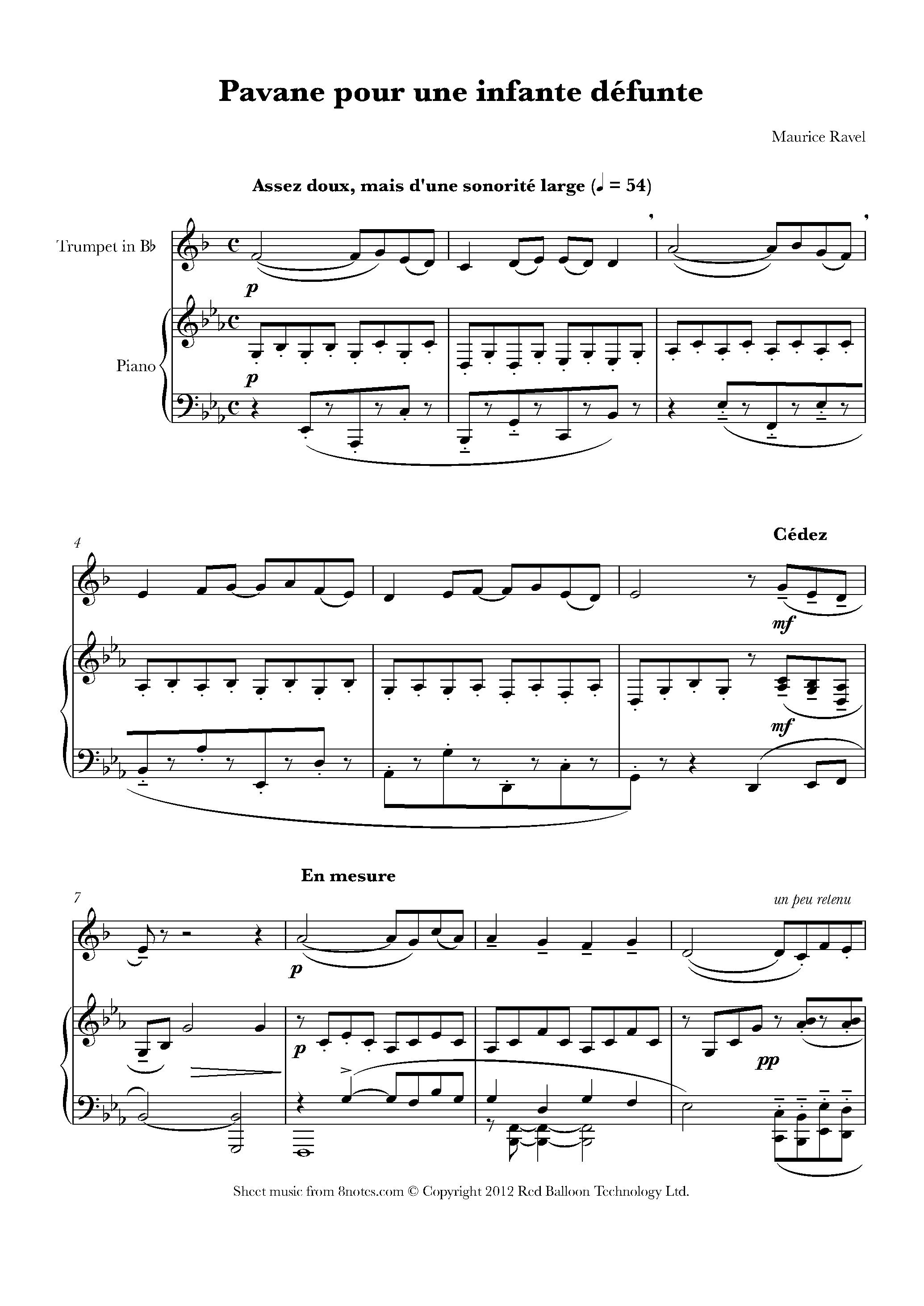 Pavane pour une infante defunte
8. Satie - 3 Gymnopedies no.1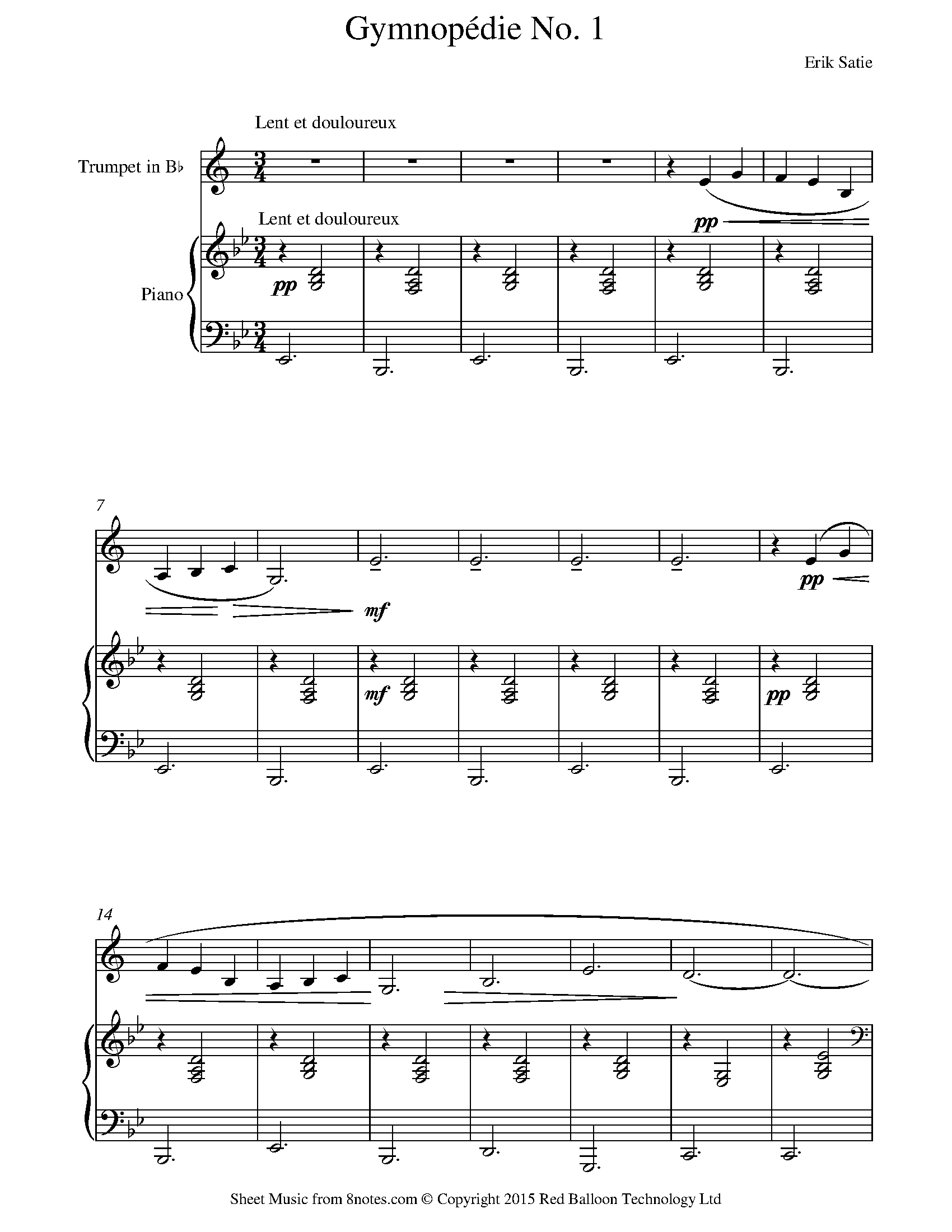 3 Gymnopedies no.1
9. Elgar - Nimrod from Enigma Variations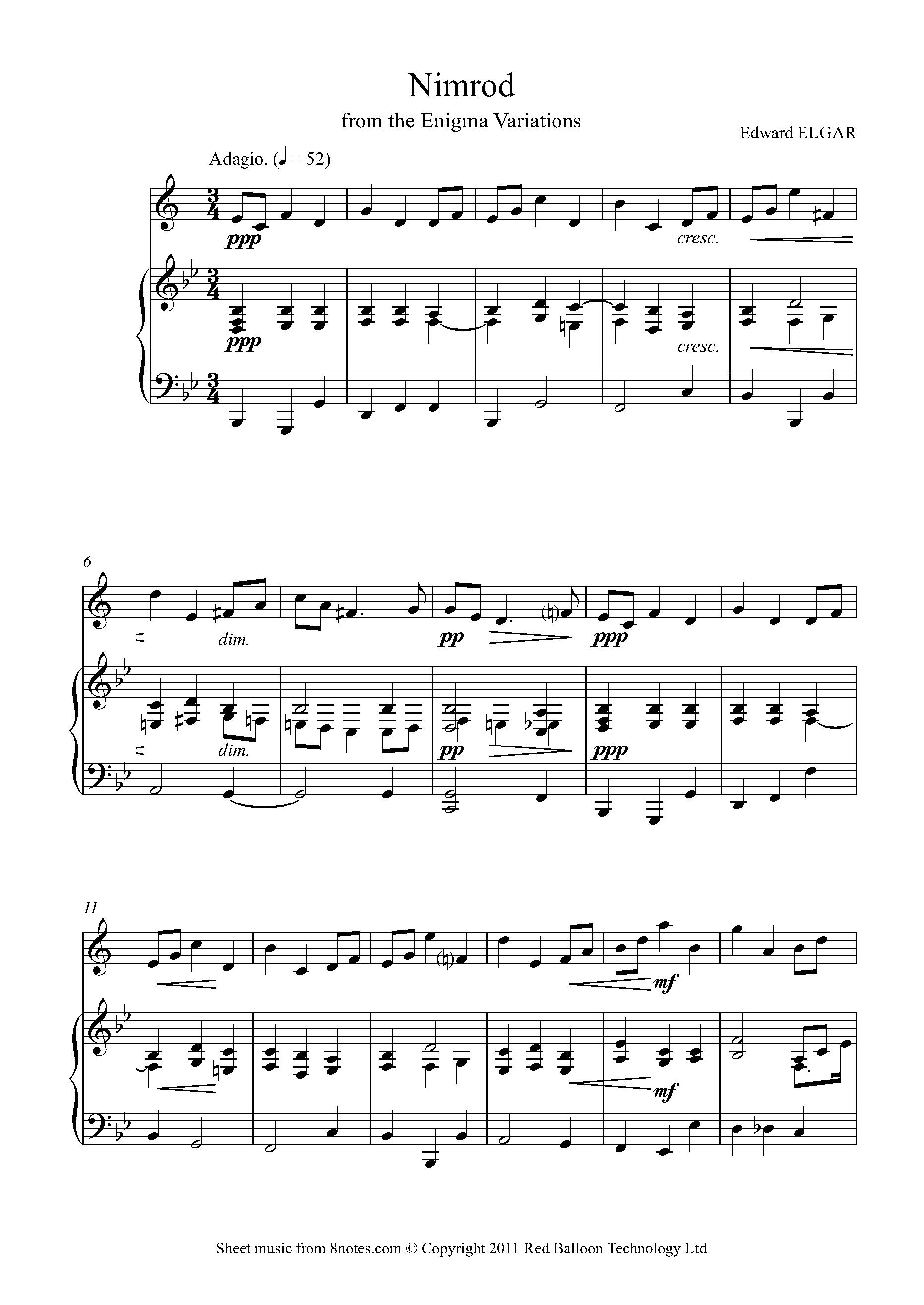 Nimrod from Enigma Variations
10. Vivaldi - Winter from the Four Seasons 2nd movement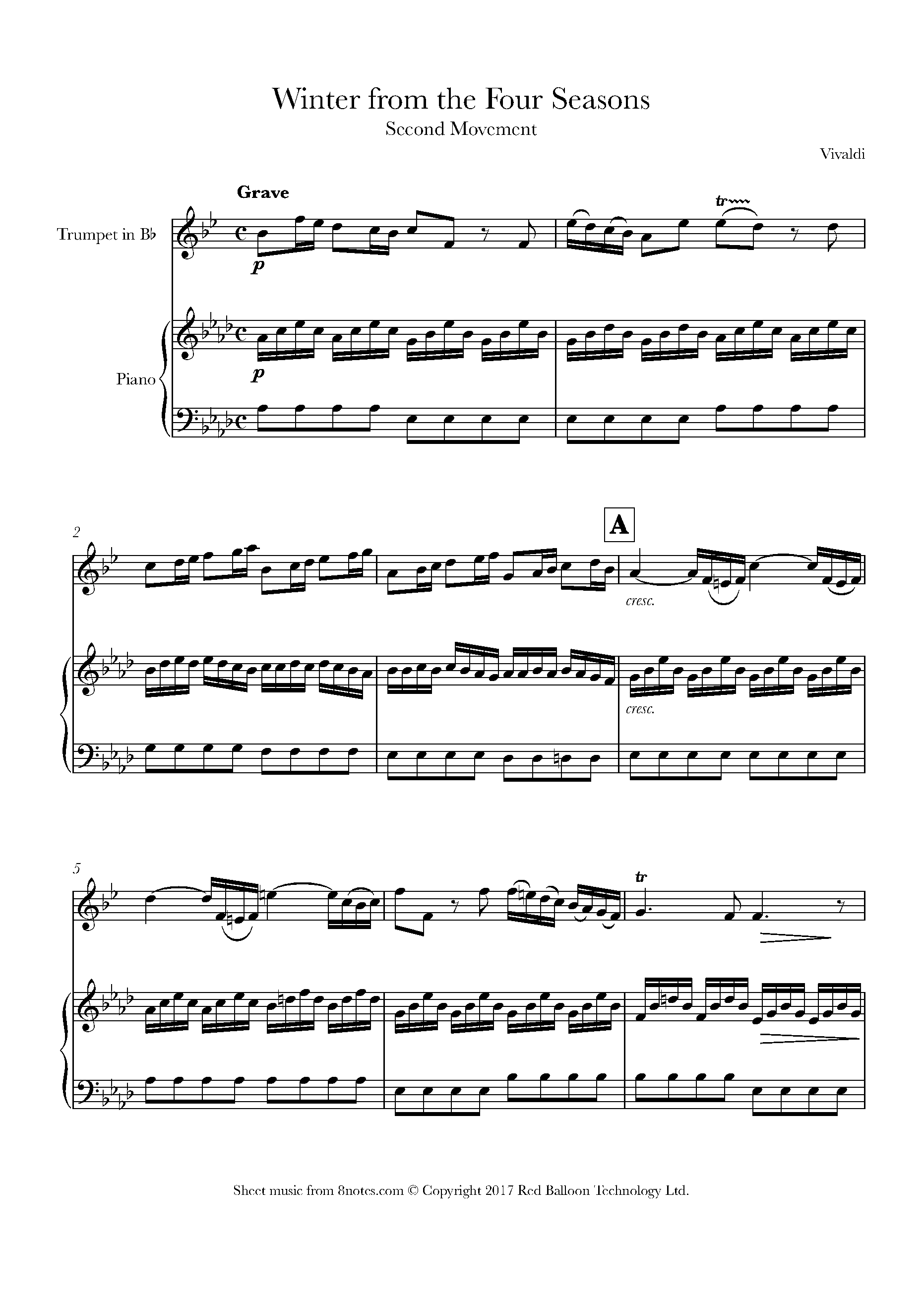 Winter from the Four Seasons 2nd movement
11. Debussy - Clair De Lune
(subscription)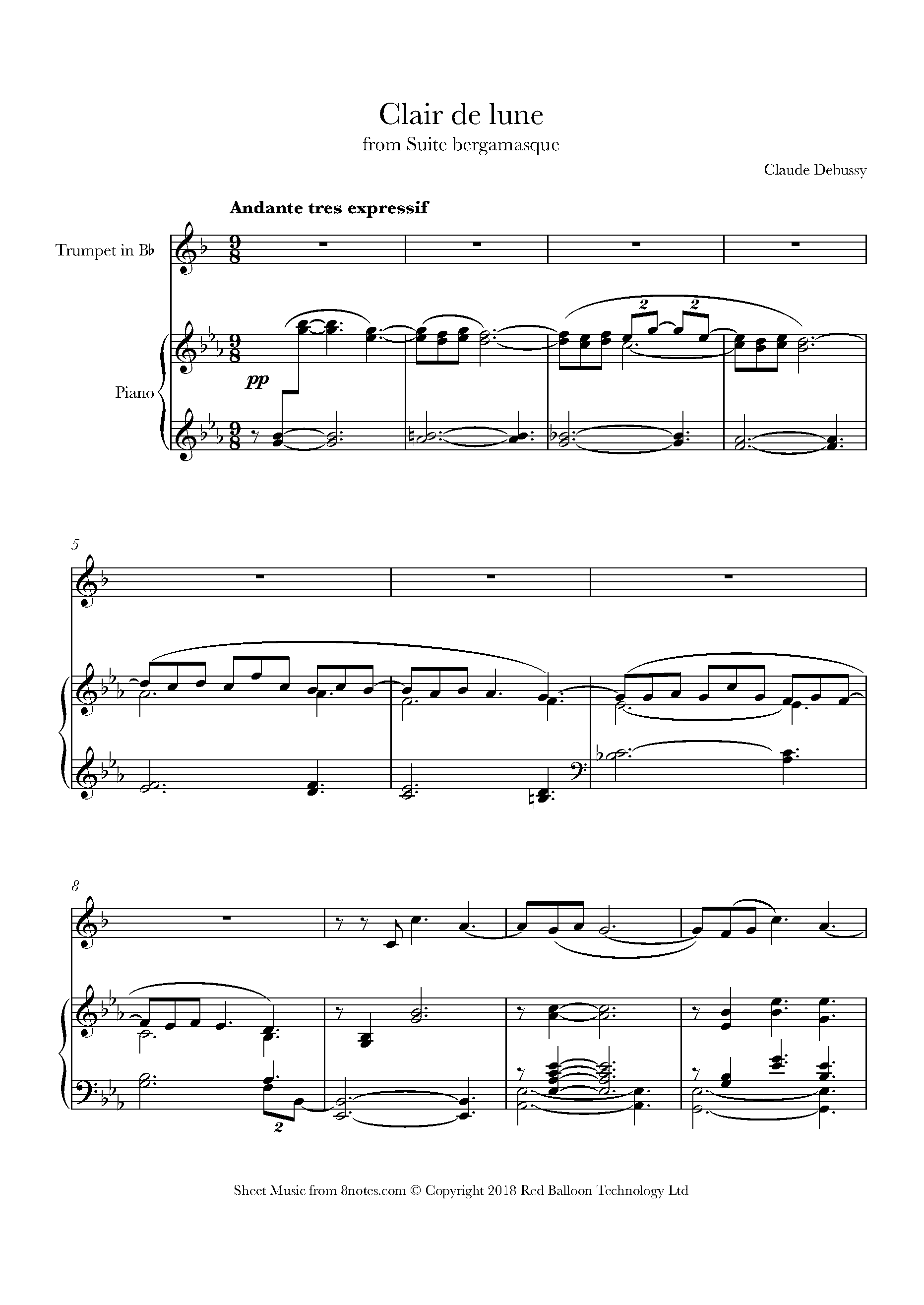 Clair De Lune
(subscription)
12. Rachmaninoff - Theme from Piano Concerto No. 2 2nd movement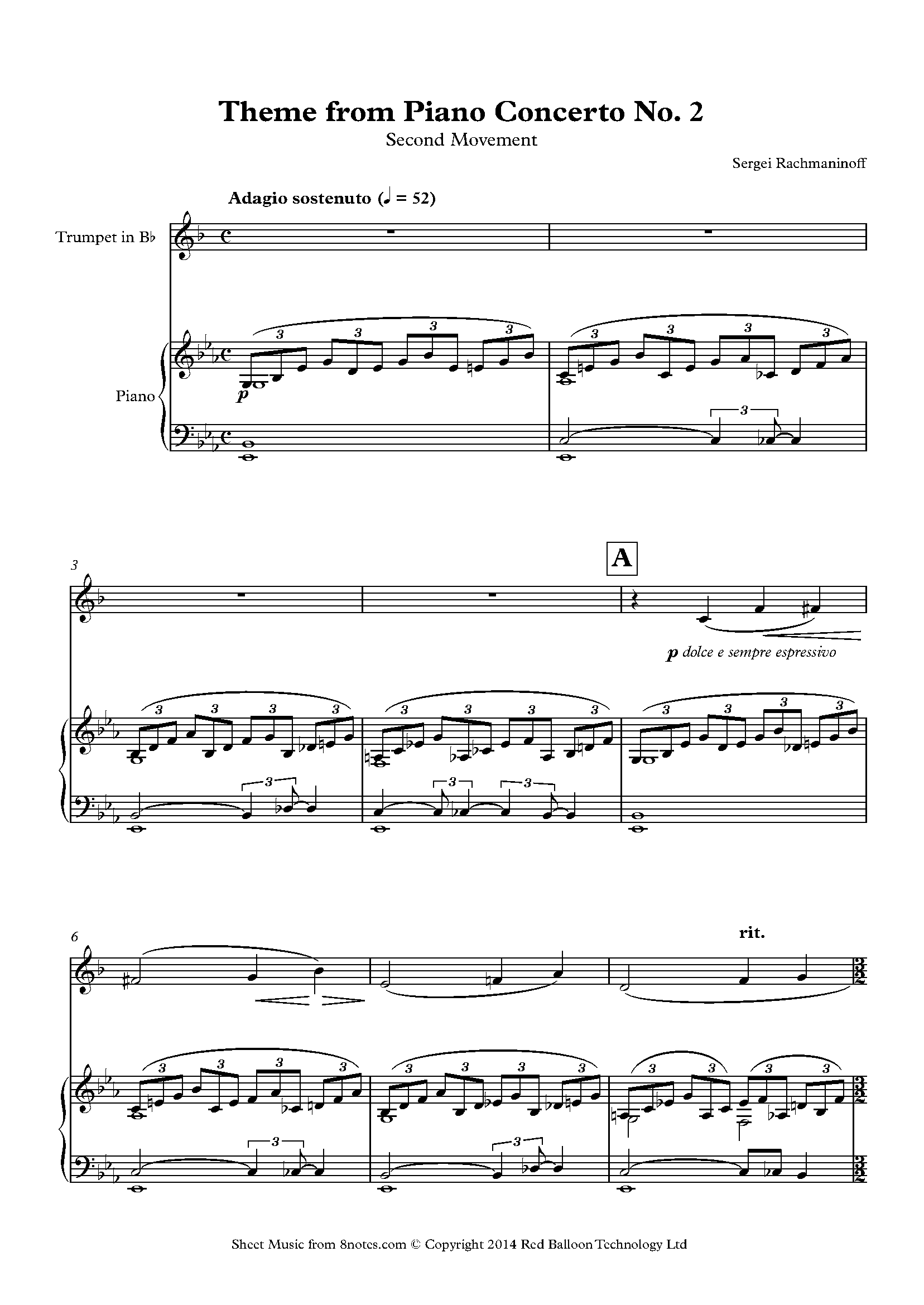 Theme from Piano Concerto No. 2 2nd movement
13. Wagner - Siegfried Idyll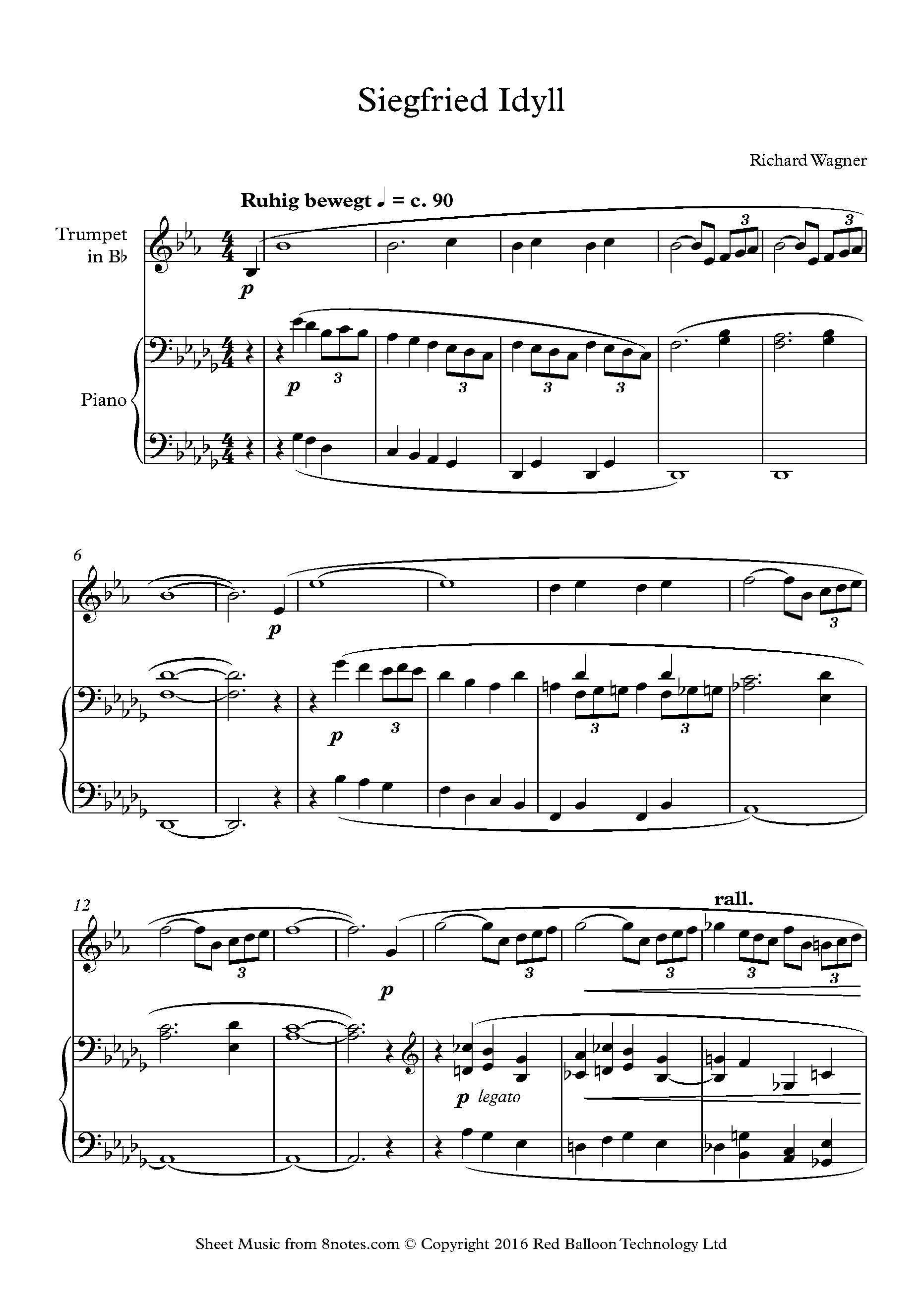 Siegfried Idyll