Old Time Music for Piano Compilation

A collection of Old Timer tunes for Piano solo in tab and standard notation. Easy to Intermediate Level.
Old-time music is a genre of North American folk music. It developed along with various North American folk dances, such as square dancing, clogging, and buck dancing. It is played on acoustic instruments, generally centering on a combination of fiddle and plucked string instruments (most often the guitar and banjo).
1. Shenandoah Falls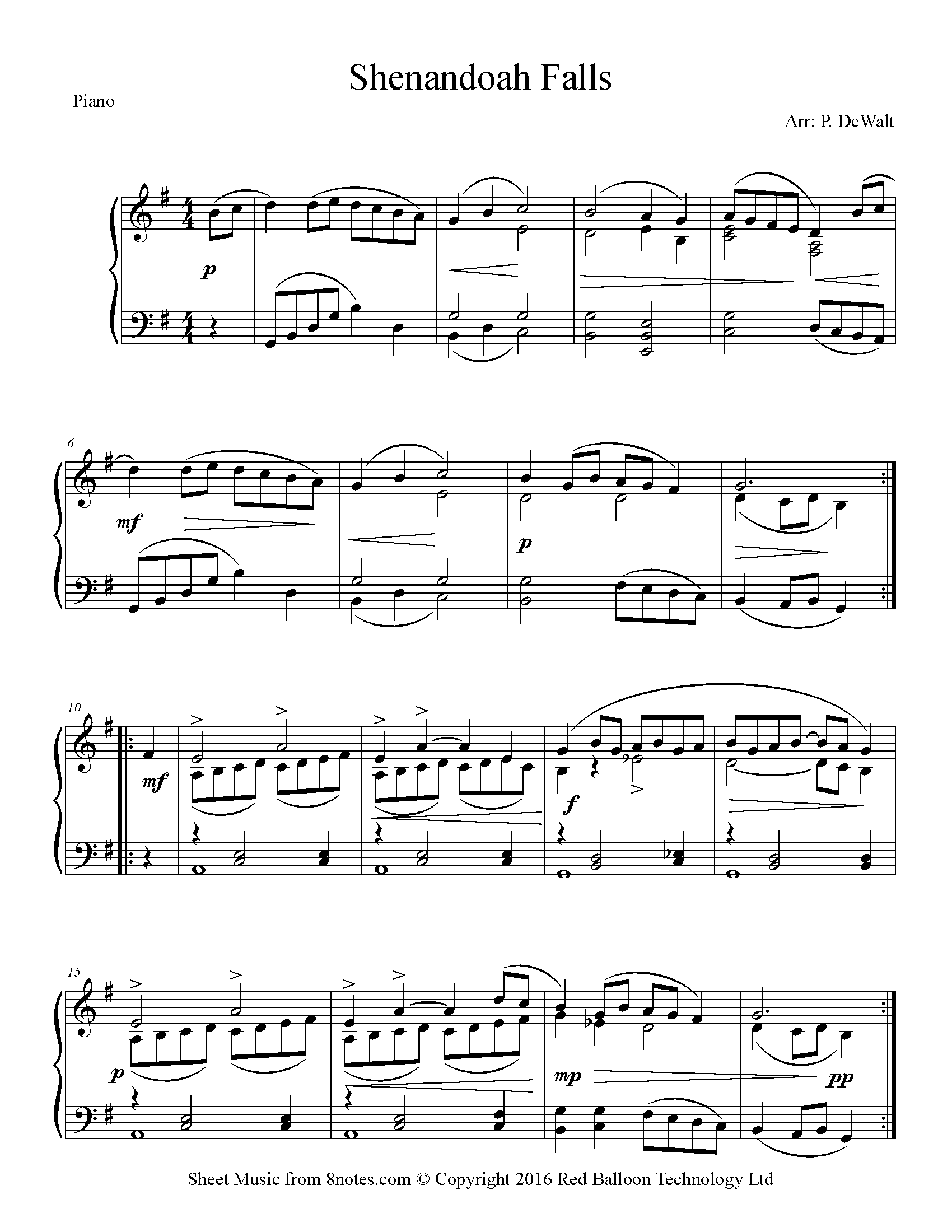 Shenandoah Falls
2. Shove That Pig's Foot a Little Further Into the Fire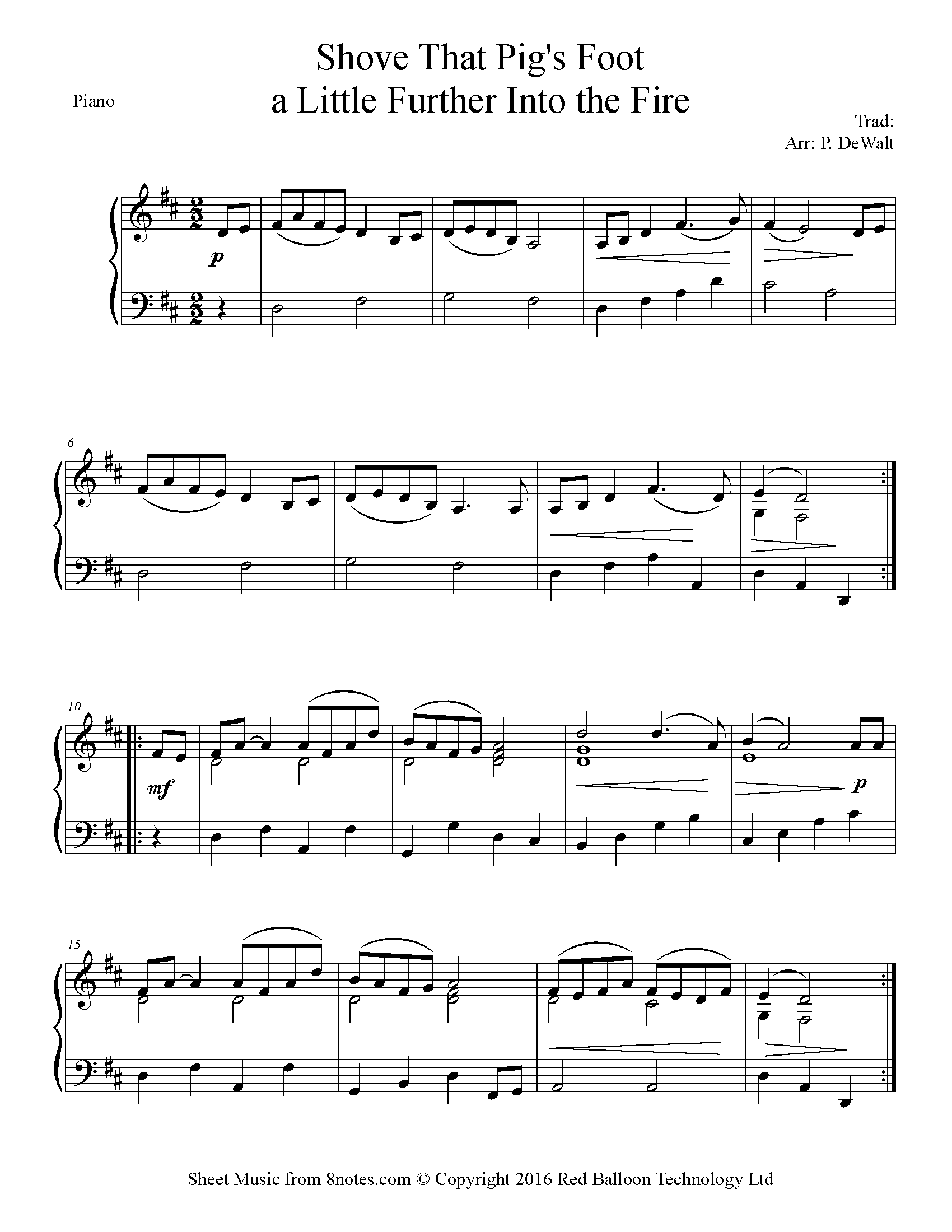 Shove That Pig's Foot a Little Further Into the Fire
3. Waiting for Nancy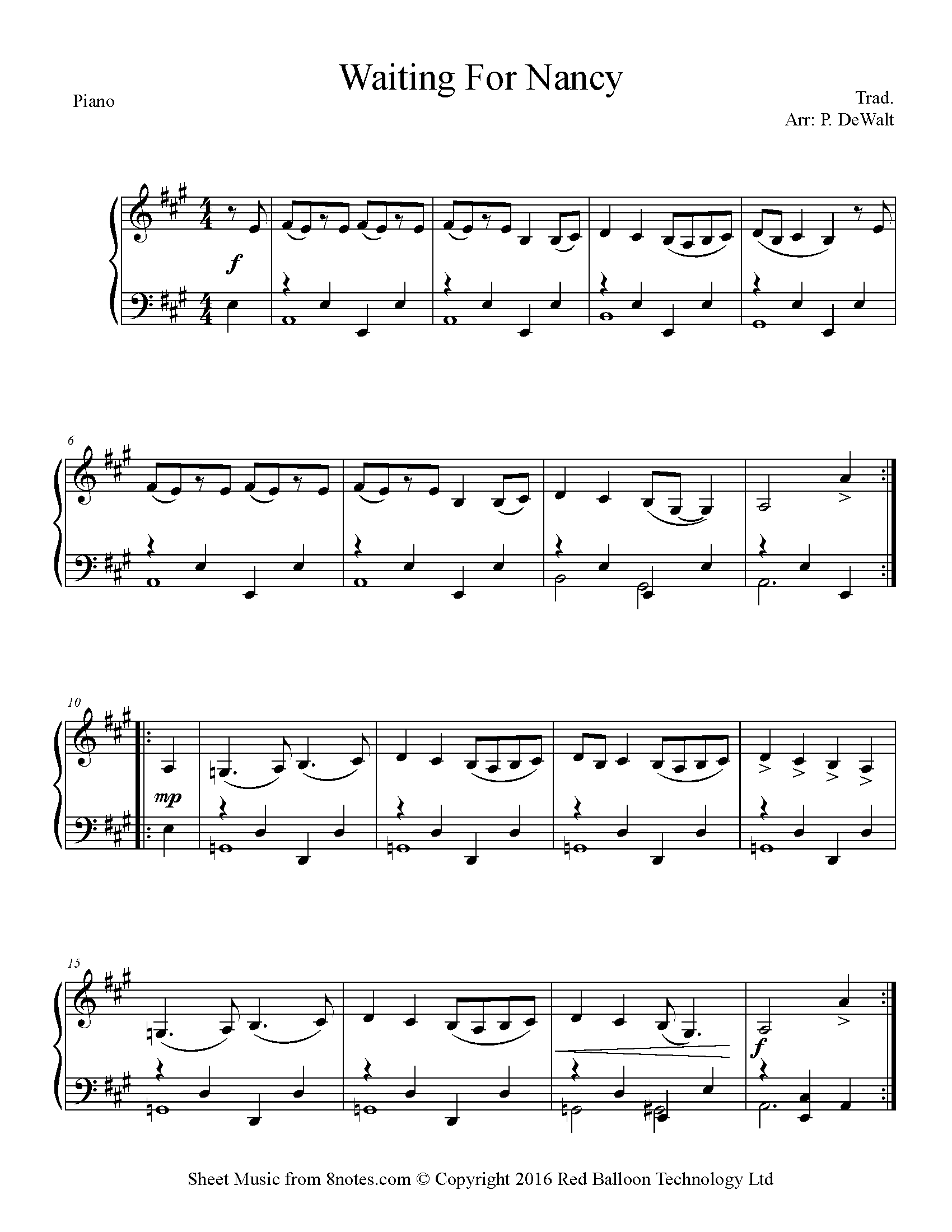 Waiting for Nancy
4. Sandy River Belles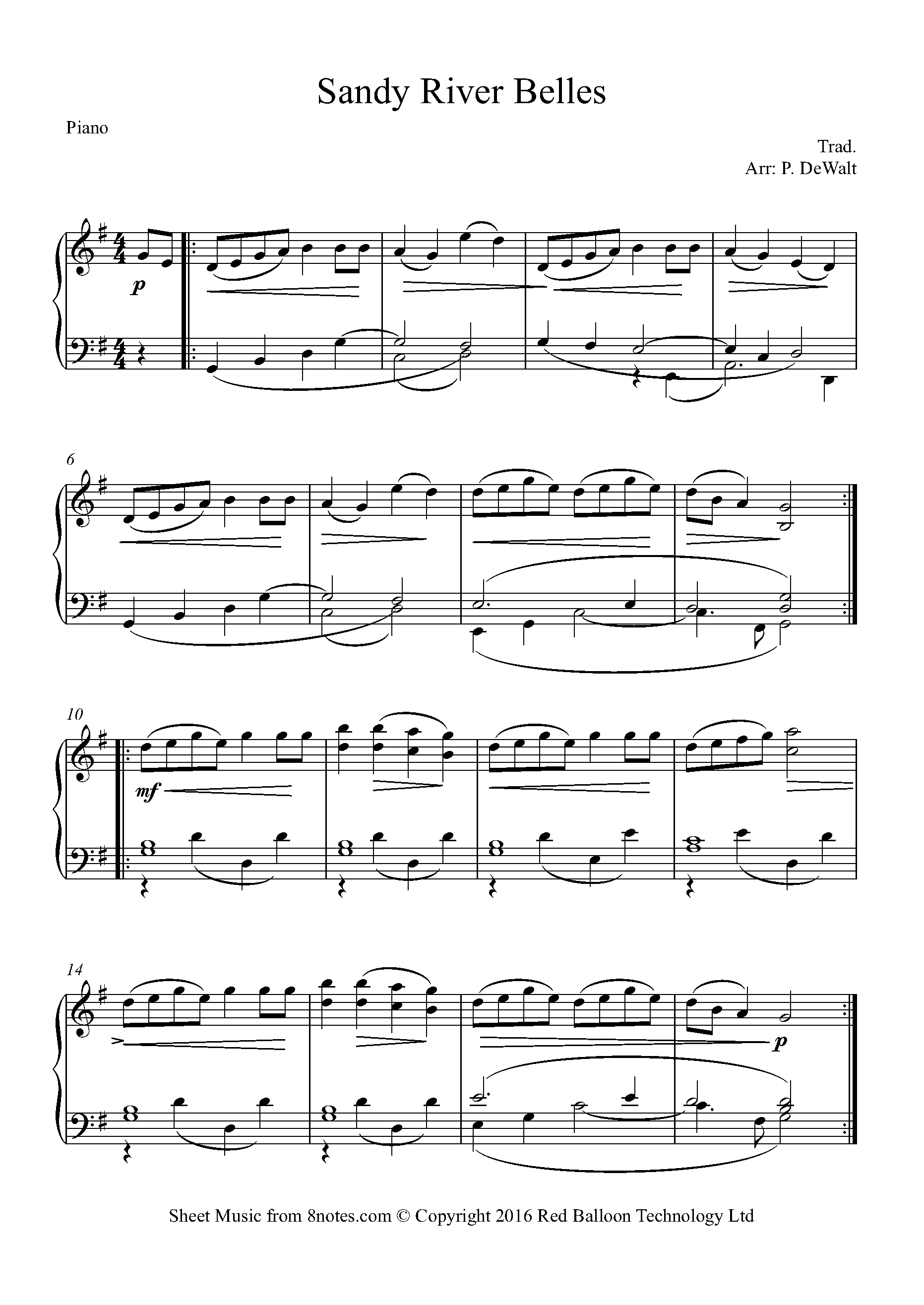 Sandy River Belles
5. John Stenson's No. 2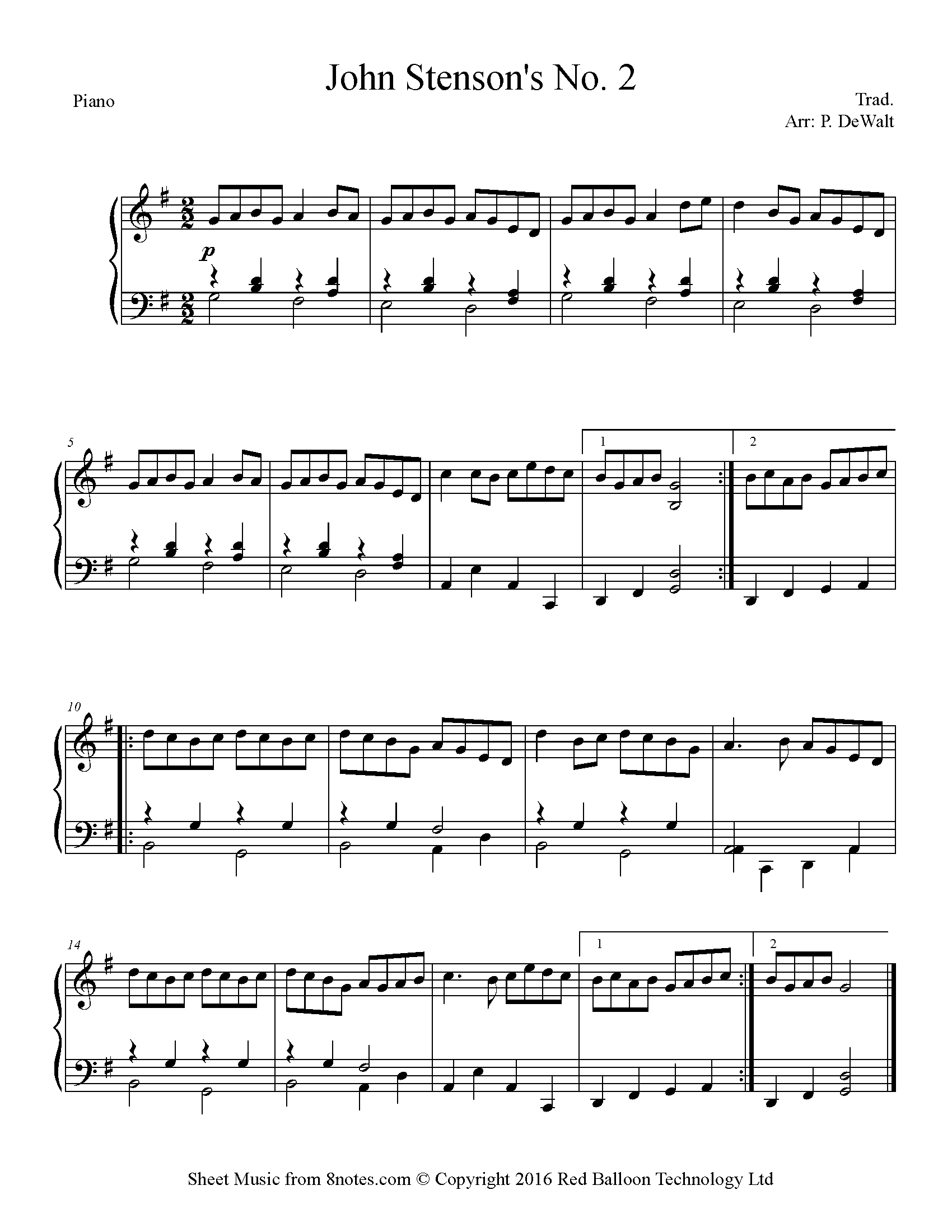 John Stenson's No. 2
6. Old Bell Cow
(subscription)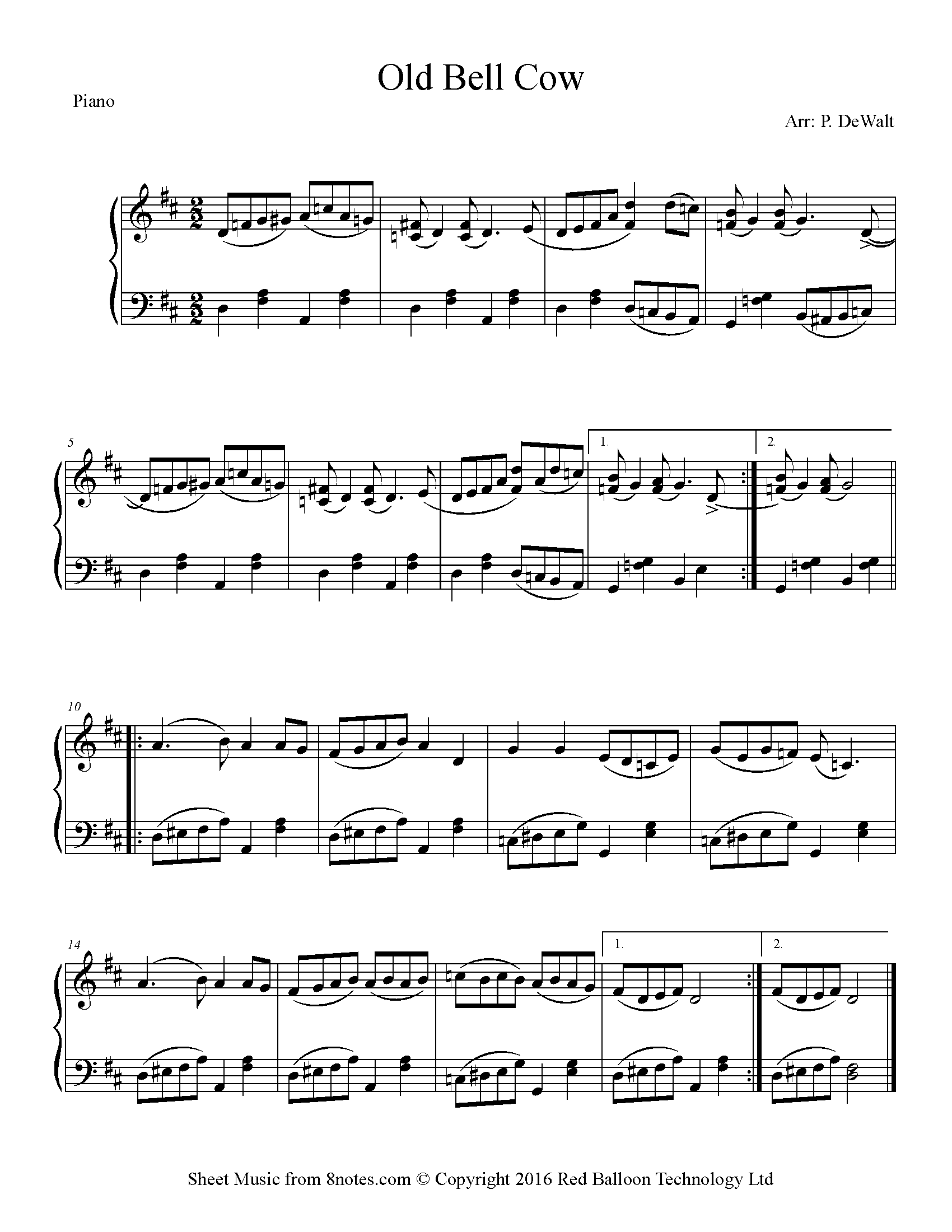 Old Bell Cow
(subscription)
7. Sinclair's Mandolin
(subscription)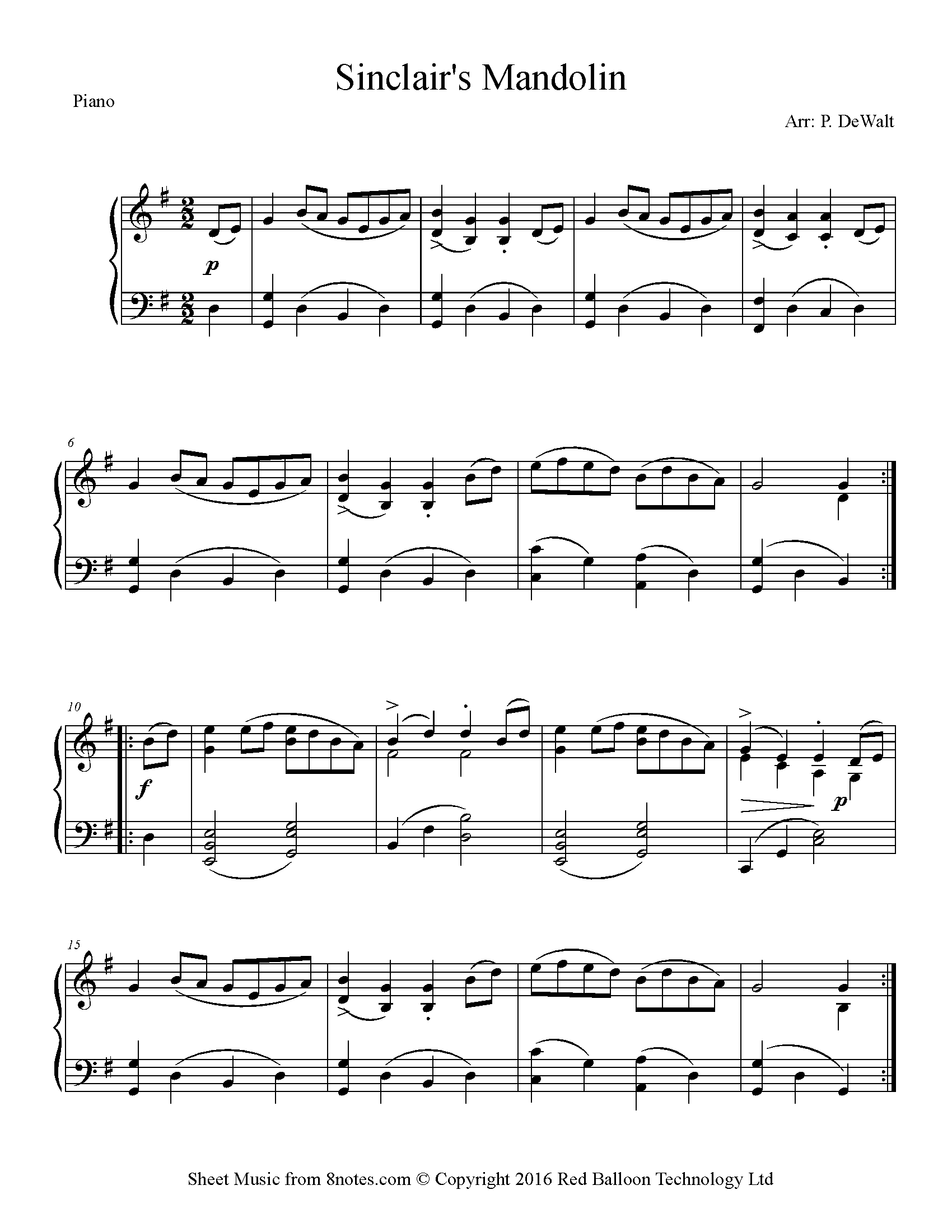 Sinclair's Mandolin
(subscription)
8. Greasy Coat
(subscription)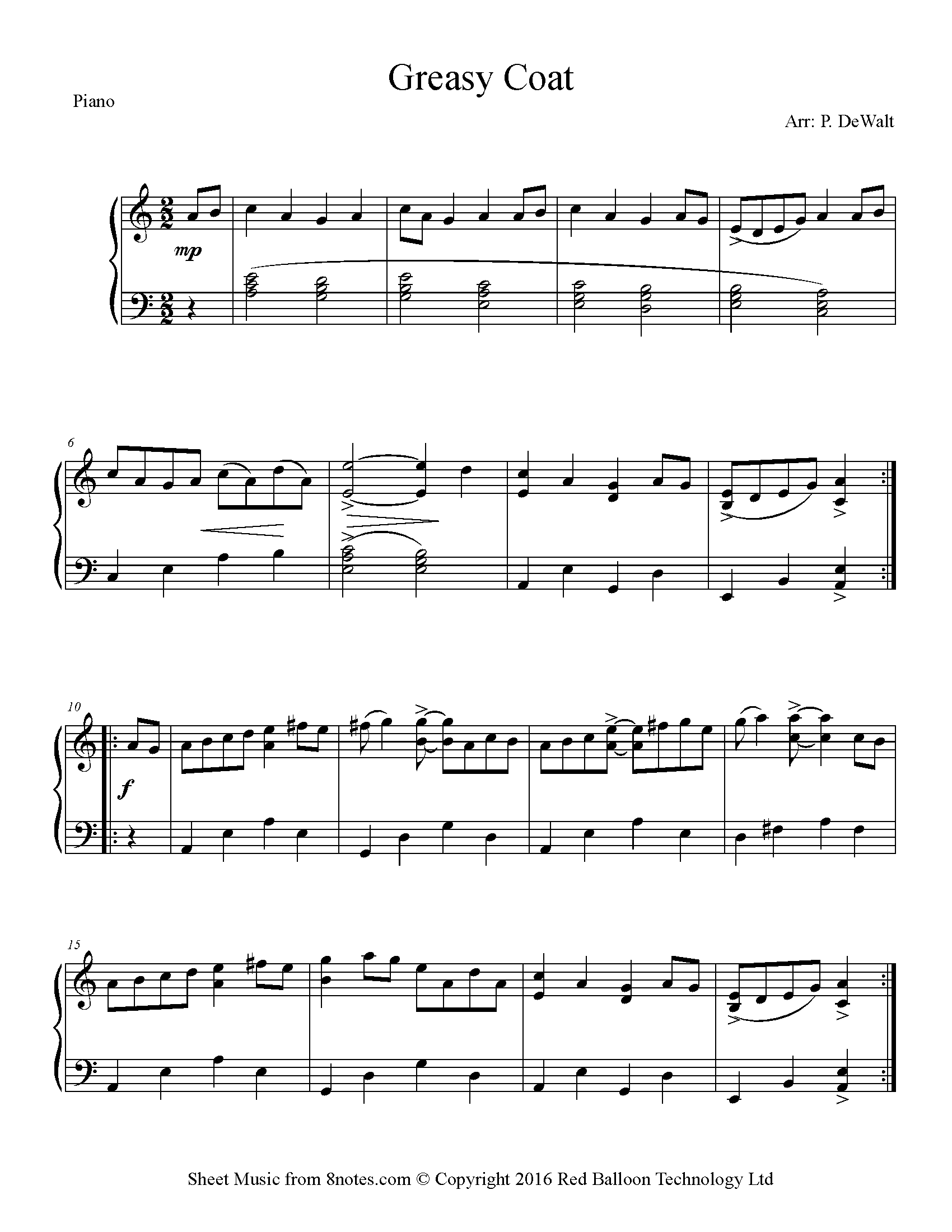 Greasy Coat
(subscription)