Elgar's "Engima" Variations are a set of variations for symphony orchestra, first performed in 1899. Each movement is dedicated to a friend of the composer. The ninth variation, "Nimrod" represents Elgar's friend A. J. Jaeger, and is alledged to capture a discussion between them on Beethoven's slow movements. The movement has become popular in its own right, often used for solemn or patriotic occasions, such at the Cenotaph on Remembrance Day, at the 1997 Hong Kong handover ceremony, at the opening of the 2021 London Olympic Games or at the end of the Committal Service of Queen Elizabeth II in 2022.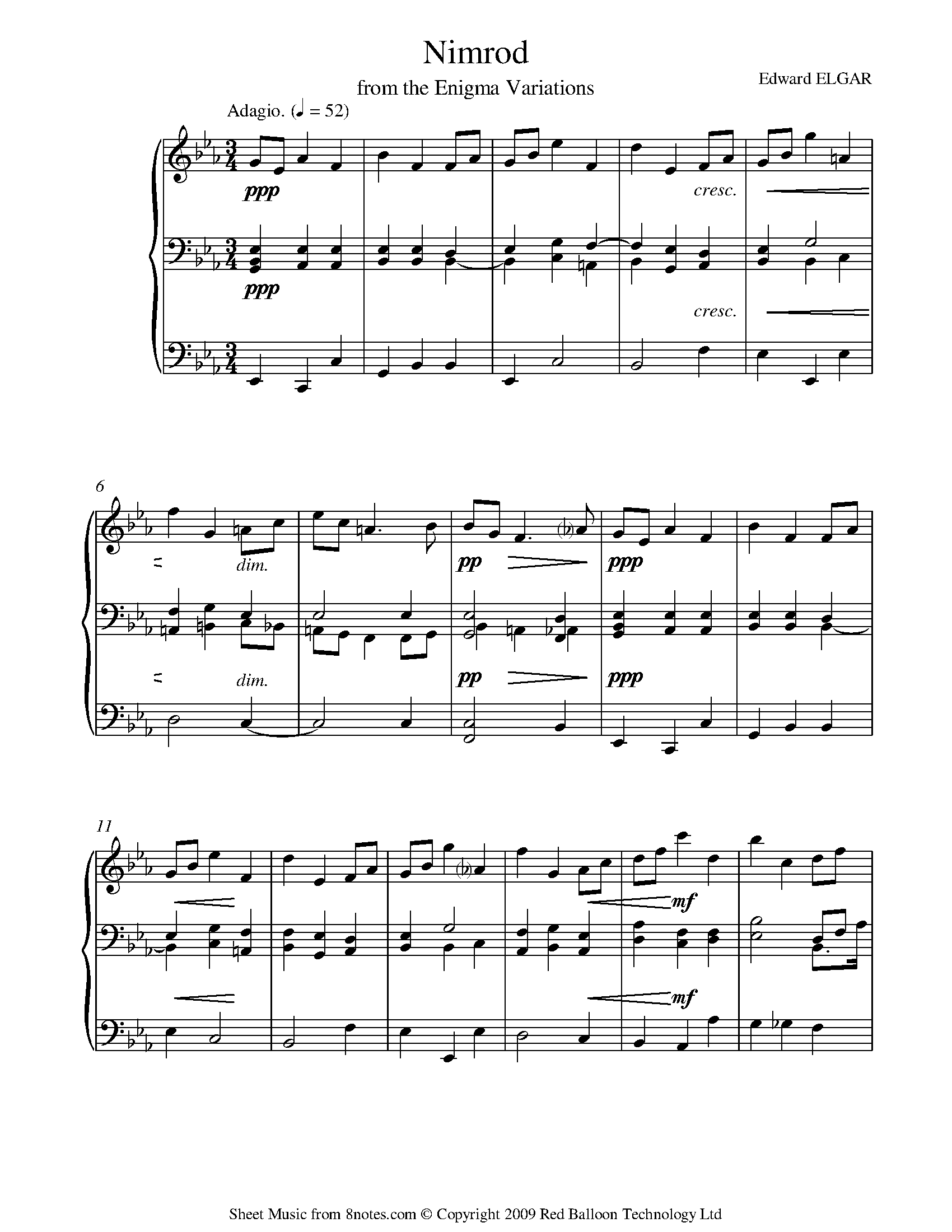 Nimrod from Enigma Variations
Perhaps the most well-known piece by a lesser-known composer, Albinoni's melancholic adagio has featured countless times in film and TV, including in Manchester by the Sea, Orson Welles's The Trial, Flashdance and even The Inbetweeners 2. Ironically, it may not have been written by the composer, some claiming it to be a hoax by Italian musicologist Remo Giazotto, who catalogued the composer's works.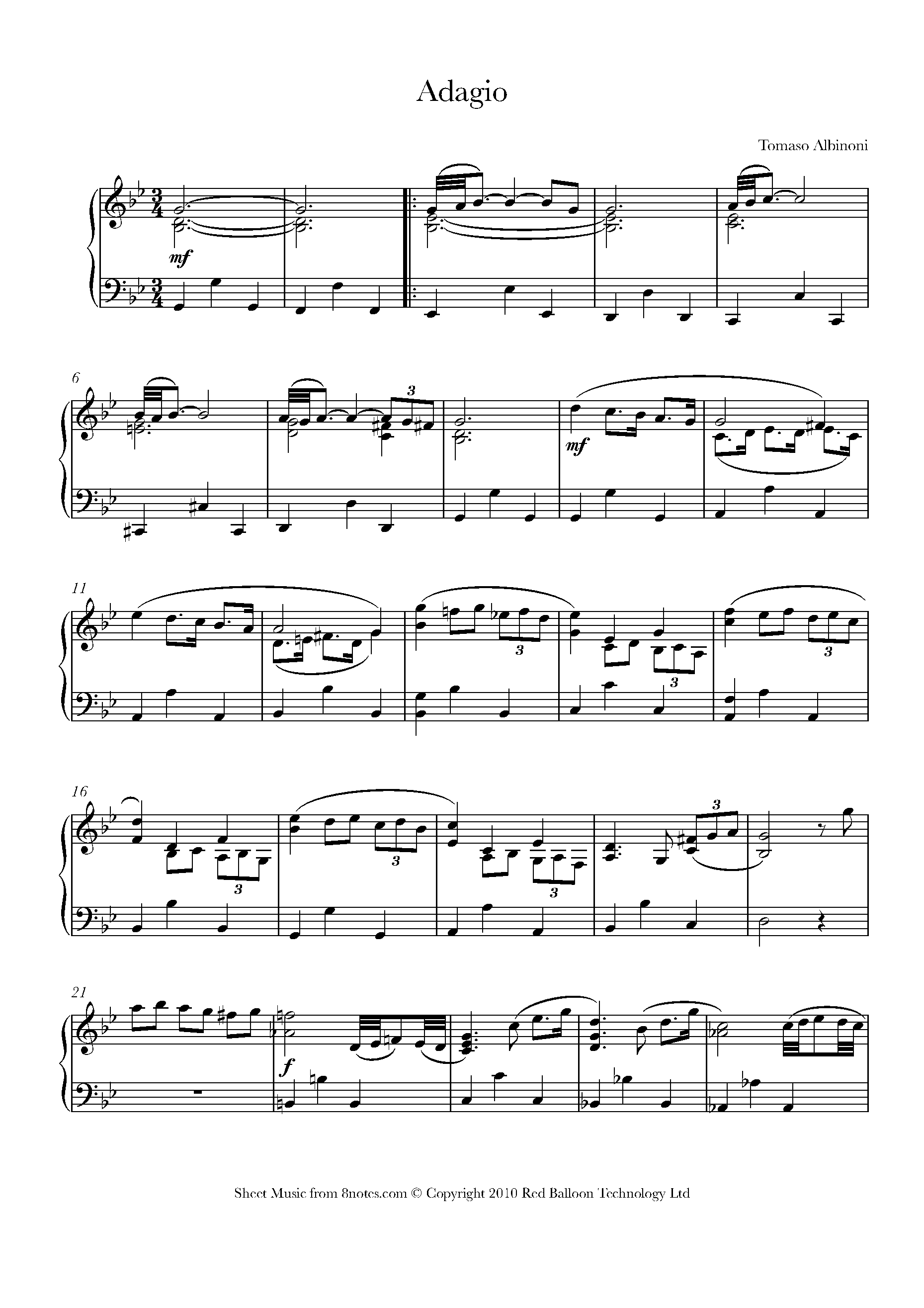 Adagio
Alexandre Guilmant (1837–1911) was celebrated organist and composer. A pupil of Jacques-Nicolas Lemmens, he held the post of 'organise titular' at la Trinité, Paris for 30 years. Unlike other organists, he wrote mostly for his own instrument, producing a large body of work that remains popular amongst players to this day. This Adagio is the central movement of his dramatic Sonata in C Minor, Op.56. It marks a moment of achingly melancholic repose, making it very suitable for more solemn occasions and moments of refection.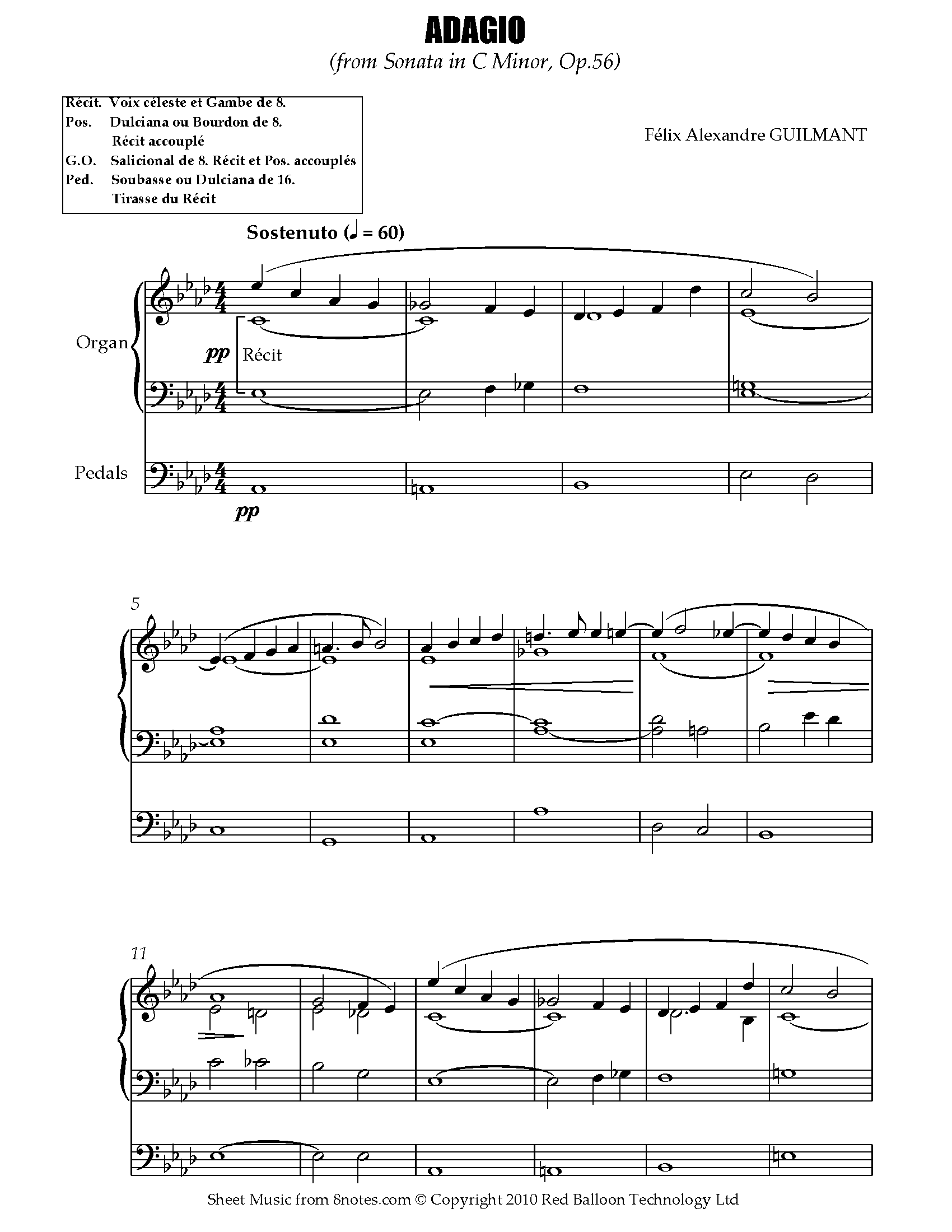 Adagio from Sonata in C Minor, Op.56
Sir Henry Walford Davies was an English composer and organist and the sixteenth Master of the King's Music. Since 1930 Walford Davies' Solemn Melody has been one of the permanent selection of national airs and mourning music performed on Remembrance Sunday at The Cenotaph, Whitehall. Originally written for organ and strings it is also frequently performed in an arrangement for organ by John E. West.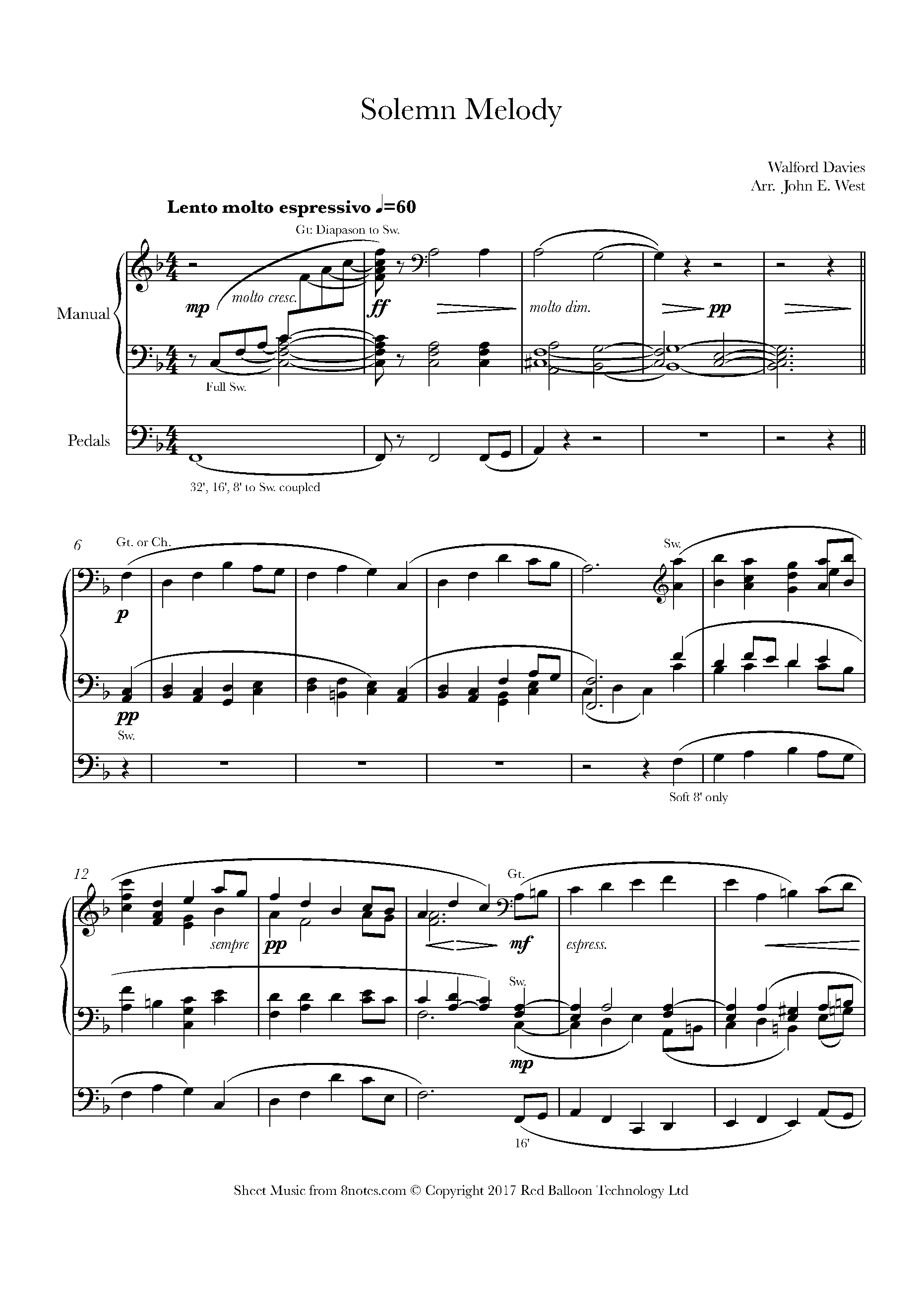 Solemn Melody
Giuseppe Tartinni (1692–1770) was a Venetian composer nowadays remembered chiefly for his music for violin. This sarabande, a triple meter form that likely originated in Moorish Spain, is uncertainly attributed to the composer. Regardless of this, it is a piece of noble beauty, very suitable for solemn occasions.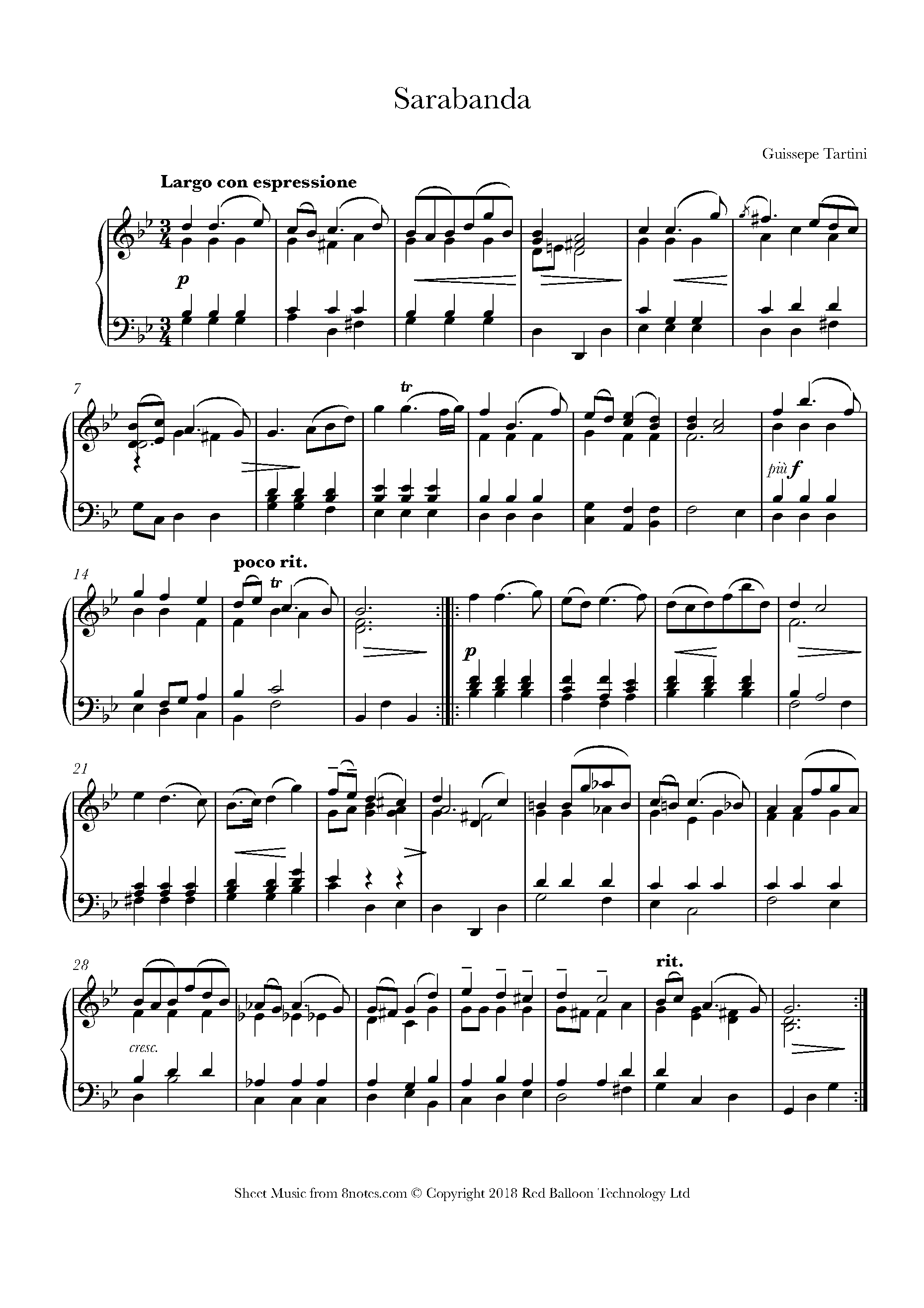 Sarabanda