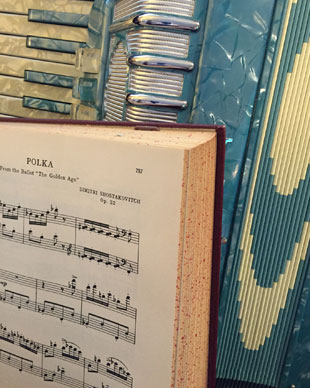 Polkas for Alto Saxophone compilation
Polkas for Alto Saxophone compilation
A collection of lively and fun Polkas in original arrangements for Alto Saxophone in Eb with piano accompaniment. Easy to Intermediate Level.
1. Beer Barrel Polka (Roll out the barrel)

Beer Barrel Polka, also known by its chorus 'Roll out the barrel,' was a popular World War 2 song. Though it became hugely popular in the U.K and was performed during the VE celebrations on 9th May 1945, it was actually written by a Czech musician, Jaromír Vejvoda, in 1927. It was also popular amongst soldiers who fought on different sides, which words being written specifically for different countries. The English lyrics were written by Lew Brown and Wladimir Timm.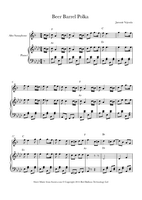 Beer Barrel Polka (Roll out the barrel)
2. Strauss II - Thunder and Lightening Polka

"Thunder and Lightning Polka' (in German "Unter Donner und Blitz") by Johann Strauss II was first performed at the 1868 "Hesperus" artists' association in the Dianabad Hall in Vienna. It is popularly heard at the Vienna Philharmonic New Year's concert and remains one of the popular works by the composer, having appearing in movies such as "Ferdinand", "Bright Young Things", "Titanic" (1943) and in the video game "Mad Maestro!"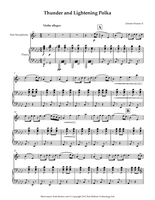 Thunder and Lightening Polka
3. Rheinlander Polka

A traditional Rheinlander polka. "Rheinlander" is a traditional dance form from Germany, Austria, Switzerland and Scandinavia. It is usually in 2/4 and is related to the earlier 'Hopser,' a type of dance used by J.S. Bach in his "Peasant and Wedding Cantata" (1742). Other well-known Rhinelander melodies include the "Birewegge-Polka," "Gygeli-Polka" and "Heirassa Polka."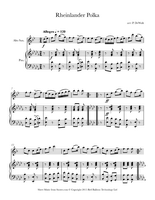 Rheinlander Polka
4. Strauss II - Tritsch-Tratsch Polka

Tritsch-Tratsch-Polka, Op. 214 (also known as "Trish Trash Polka"), is a polka written by Johann Strauss II in 1858. The title may be interpreted as "Chit-chat," alluding to the Viennese passion for gossip. It may also have referred to the composer's first wife's poodle, also named Tritsch-tratsch. A mainstay at the traditional Vienna Philharmonic Orchestra New Year's Concert, the mood of the piece is jaunty and high-spirited.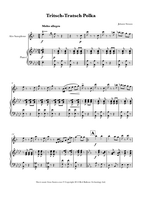 Tritsch-Tratsch Polka
5. Quirino Mendoza y.. - Jesusita en Chihuahua (Mexican Polka)

"Jesusita en Chihuahua" is a Mexican polka which was written by Quirino Mendoza y Cortés while he was serving as a Lt. Colonel in the Mexican Revolution and directing the military band in Puebla. Its premiere was held on Christmas Day 1916 and it has since been covered by a multitude of artists. The composition became a trademark of the Mexican Revolution and was Pancho Villa's favorite musical piece to have his bands play during combat. The piece centers on soldaderas; women who accompanied the revolutionaries, tending to their needs and on occasion even taking up arms to participate in combat.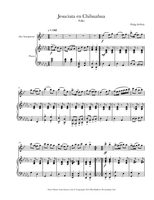 Jesusita en Chihuahua (Mexican Polka)
6. Tarrega - Rosita Polka

"Rosita Polka" by Francisco Tárrega (1852–1909) was originally written for guitar. It forms one of a relatively small body of work—he composed around 80 pieces during his lifetime—which, due their quality, nevertheless earned him the unofficial title of "the father of the classical guitar." He was also known as a very great player, having honed his skills at a very early age, even running away at the age of 10 to start a career playing in restaurants and cafes in Barcelona.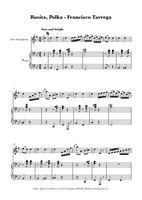 Rosita Polka
7. Ernesto Nazareth - Bombom (Polka 1899)

Bombon is a polka written by Brazilian composer Ernesto Nazareth around 1899. Along with rhythm sets such as habanera and the lundu, polka was an important influence upon the composer's style—he combined these popular elements with classical forms to forge a new genre he called "Brazilian tango."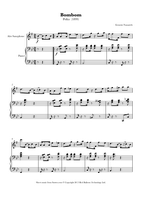 Bombom (Polka 1899)
8. Pincushion Polka (Bunch of Violets)

"Pincusion Polka" was likely composed by the German-American Edward Mack—a piano four hand version by him dating from 1871 is held at the U.S. Library of Congress. Mack is a little-known figure today, but was a prolific composer—Library of Congress lists 711 pieces bearing his name (though many are likely arrangements), with a number taking the form of Civil War marches. Little else is known about the composer save the fact that he was born in Stuttgart, Germany, moved to the U.S. with his parents at the age of 5 and at some point became blind. This cheerful and pleasant polka suggests his music is overdue for a revival.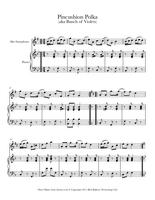 Pincushion Polka (Bunch of Violets)
9. Boda Gammalgarden - polka

"Boda Gammalgarden" is likely a misspelling of the Swedish "Boda Gammelgård," meaning "Boda Old Farm" or "Boda Manor." It is a lively and pleasant work, suggesting that the place that it inspired was well-loved by its anonymous author.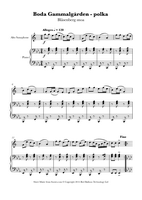 Boda Gammalgarden - polka
10. Galopede (Polka)

An example of a traditional "Galopede." The "Galop" was the forerunner of the Polka, a countryside dance deriving its name from the the fastest run of a horse. It transferred to polite Parisian society in the 1820s, becoming the polka in Prague in the following decade. This piece may, however, originate from Australia, since bush dances from that county are often known as galopedes.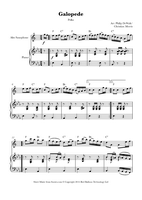 Galopede (Polka)