Ragtime Flute Compilation

A collection of classic Ragtime pieces for Flute with piano accompaniment, including the King of Ragtime, Scott Joplin. Ranges from Easy to Intermediate Level
1. Scott Joplin - The Entertainer
"The Entertainer" is sub-titled "A rag time two step", which was a form of dance popular until about 1911, and a style which was common among rags written at the time. Scott Joplin was the first classically trained black composer to become a household name in America. Ragtime was eventually succeeded by jazz.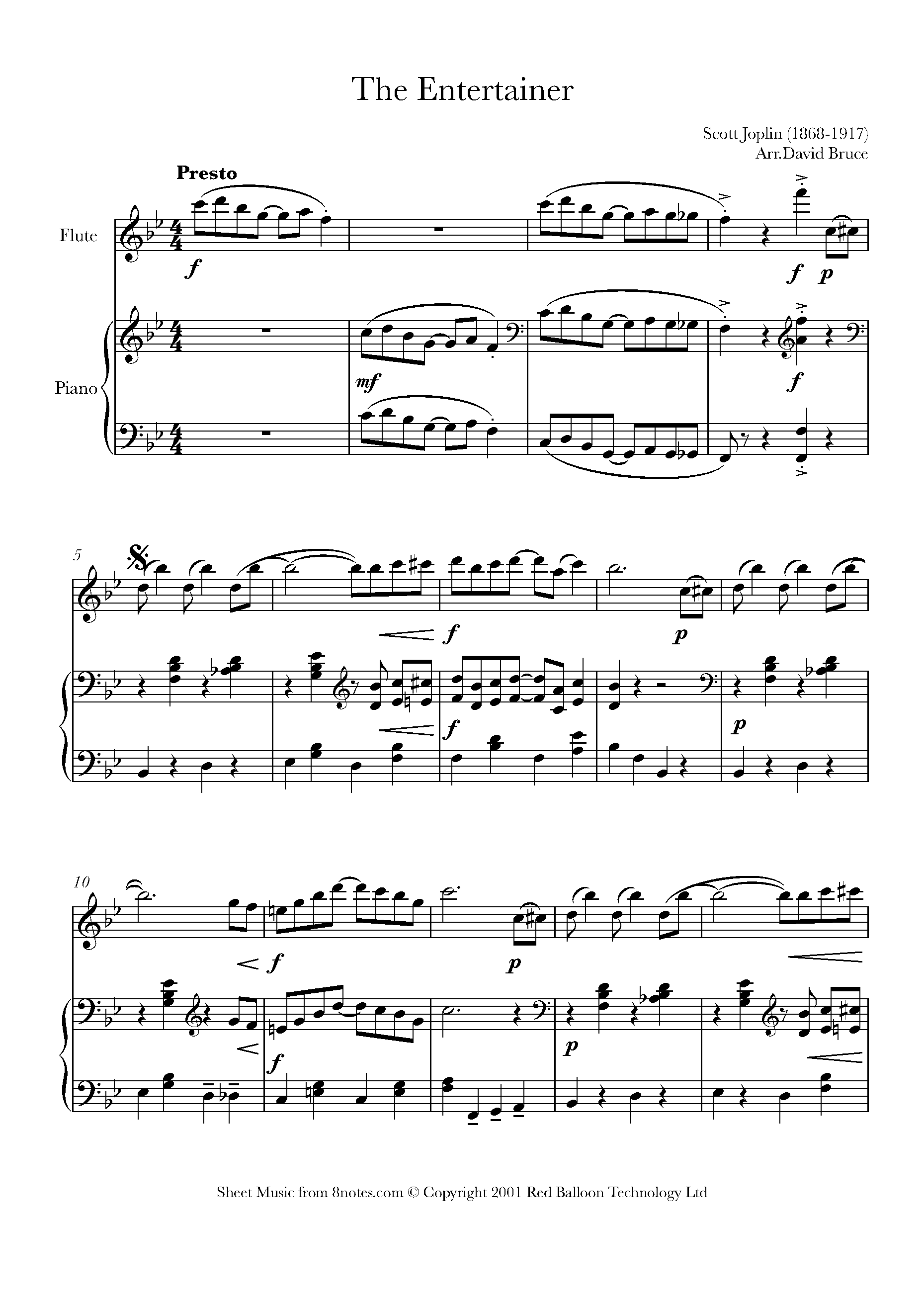 The Entertainer
2. Scott Joplin - Maple Leaf Rag
It is one of the most famous of all ragtime pieces.As a result Joplin was called the "King of Ragtime". The "Maple Leaf Rag" is associated with the city of Sedalia, Missouri.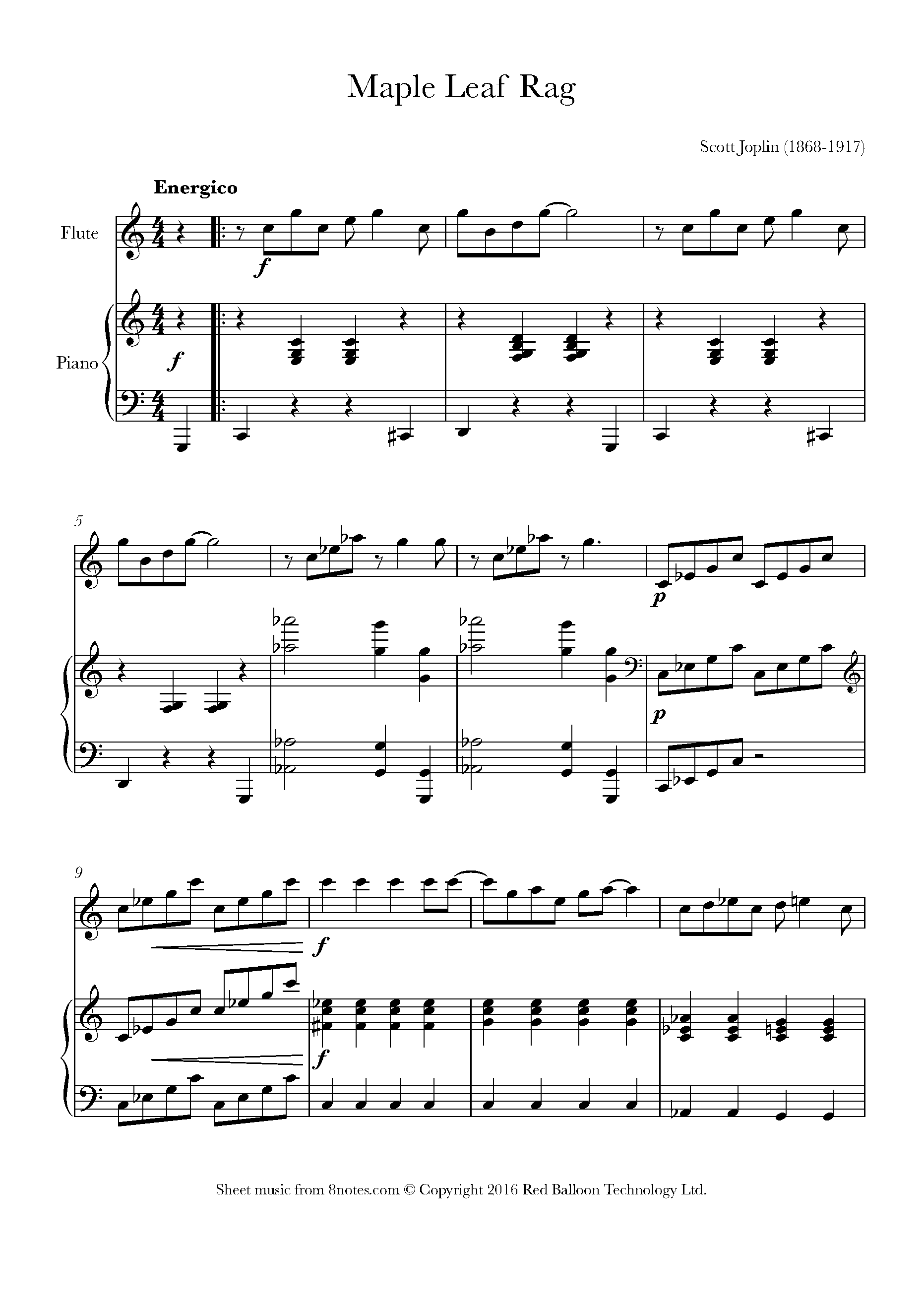 Maple Leaf Rag
3. Scott Joplin - The Easy Winners (A Rag Time Two Step)
"The Easy Winners" is a ragtime composition by Scott Joplin. One of his most popular works, it was one of the four that had been recorded as of 1940. The copyright was registered October 10, 1901. The Shattinger Music Company of St. Louis, Missouri bought the piece and published a simplified version. Only later did John Stillwell Stark publish it as-written.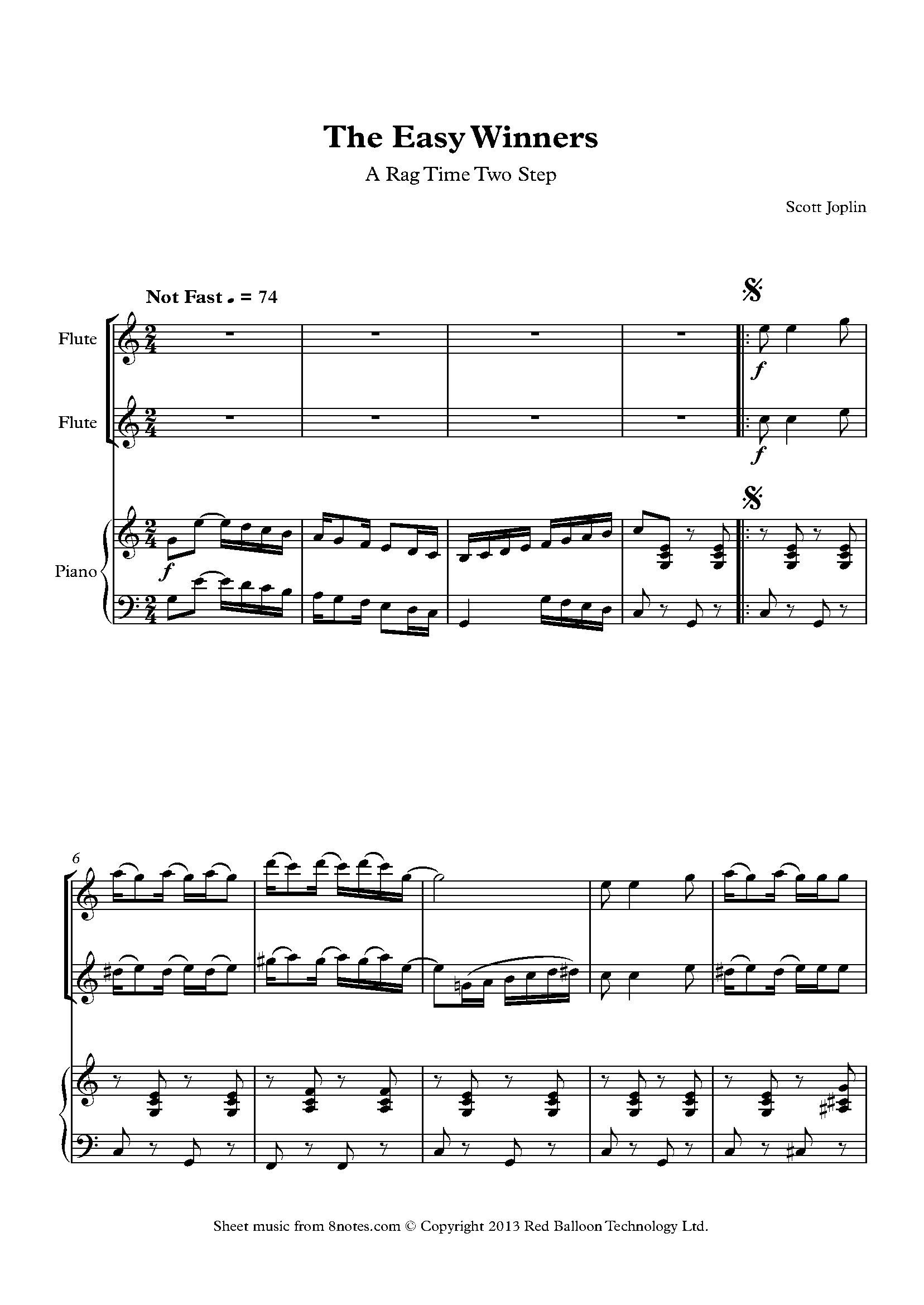 The Easy Winners (A Rag Time Two Step)
4. Wooster And Smith.. - The Black Cat Rag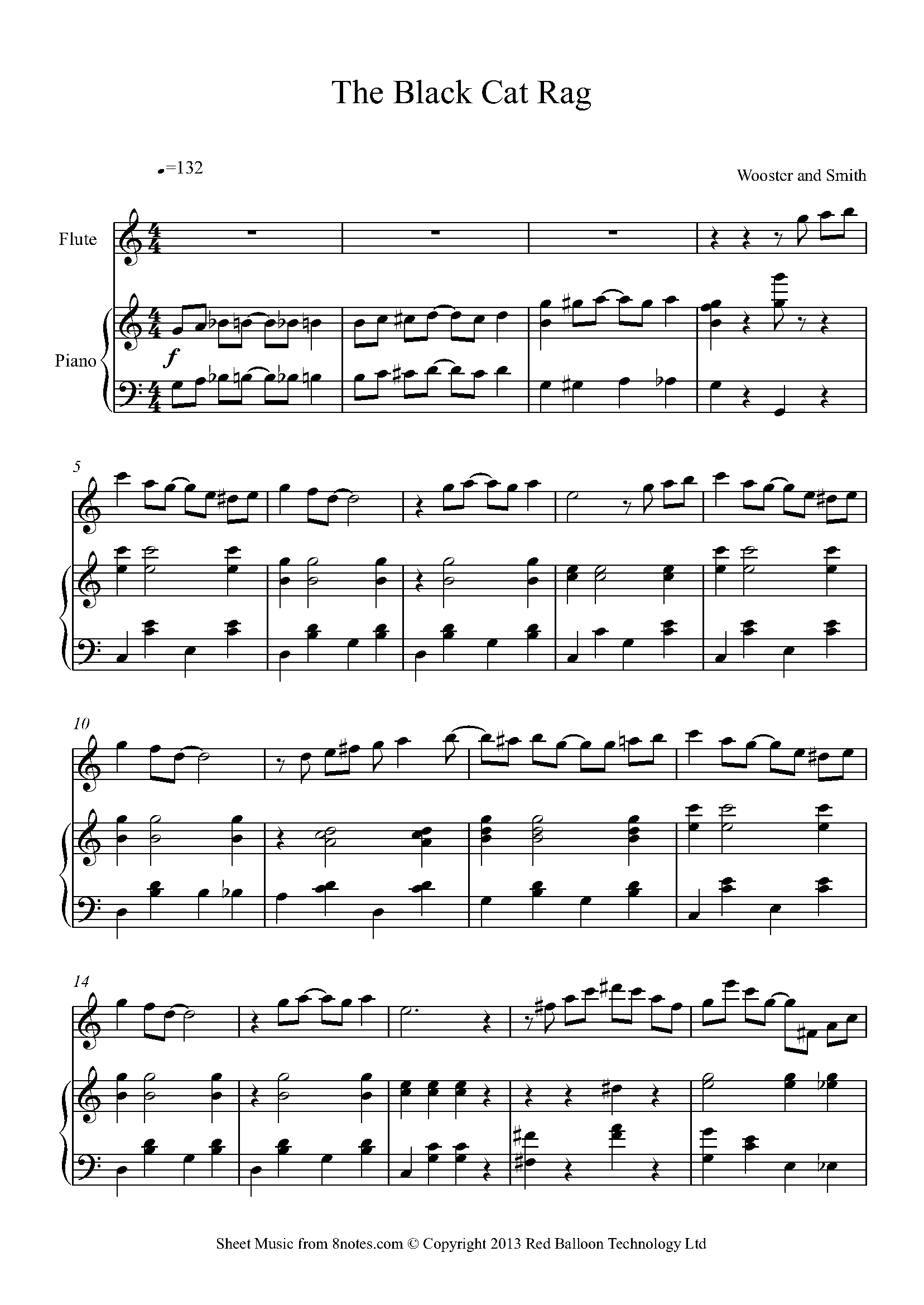 The Black Cat Rag
5. Irving Berlin - Alexanders Ragtime Band
First published in 1911 this was Irving Berlin's first major hit. There is some evidence, although inconclusive, that Berlin borrowed the melody from a draft of A Real Slow Drag by Scott Joplin that had been submitted to a publisher.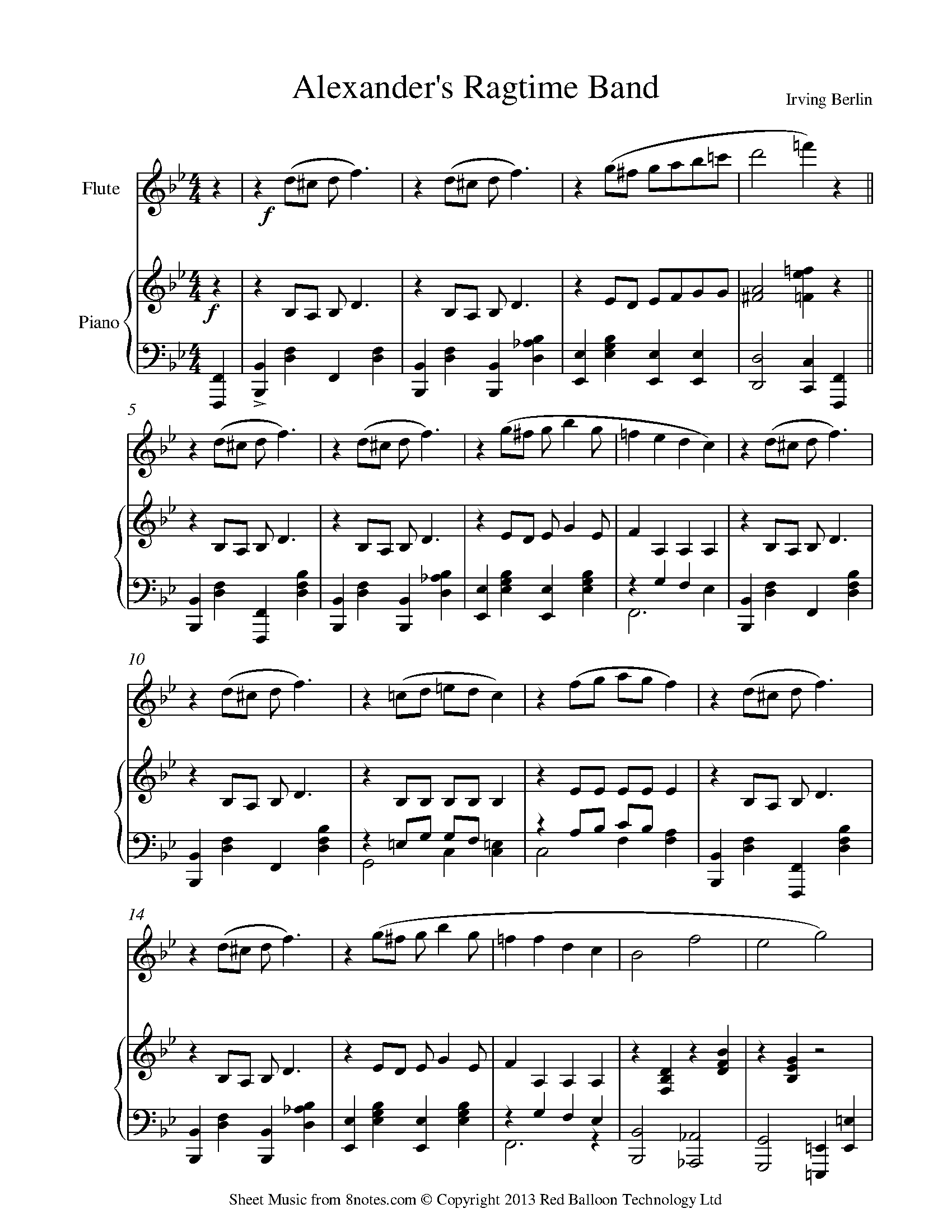 Alexanders Ragtime Band
6. Scott Joplin - A Breeze from Alabama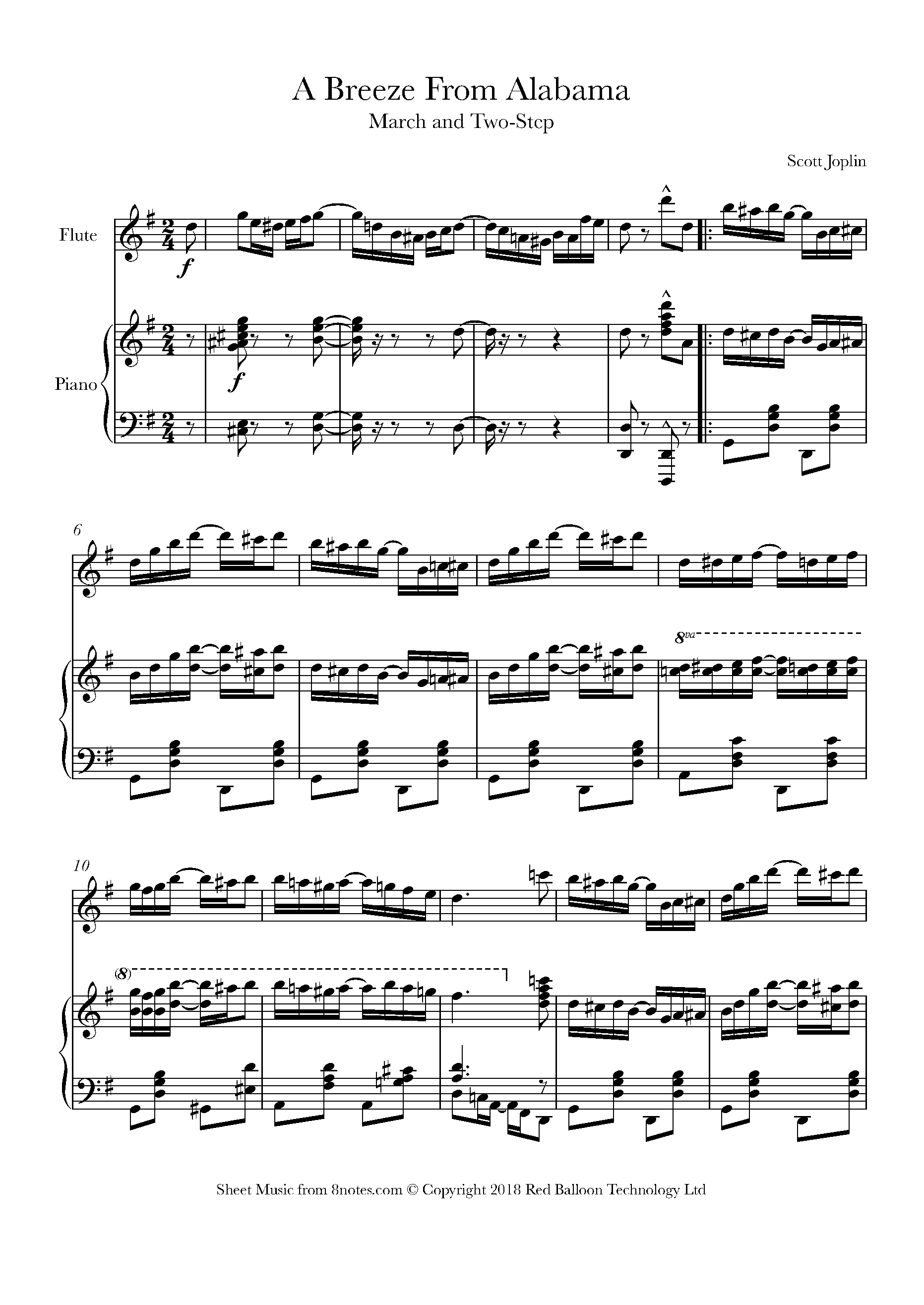 A Breeze from Alabama
7. Scott Joplin - Peacherine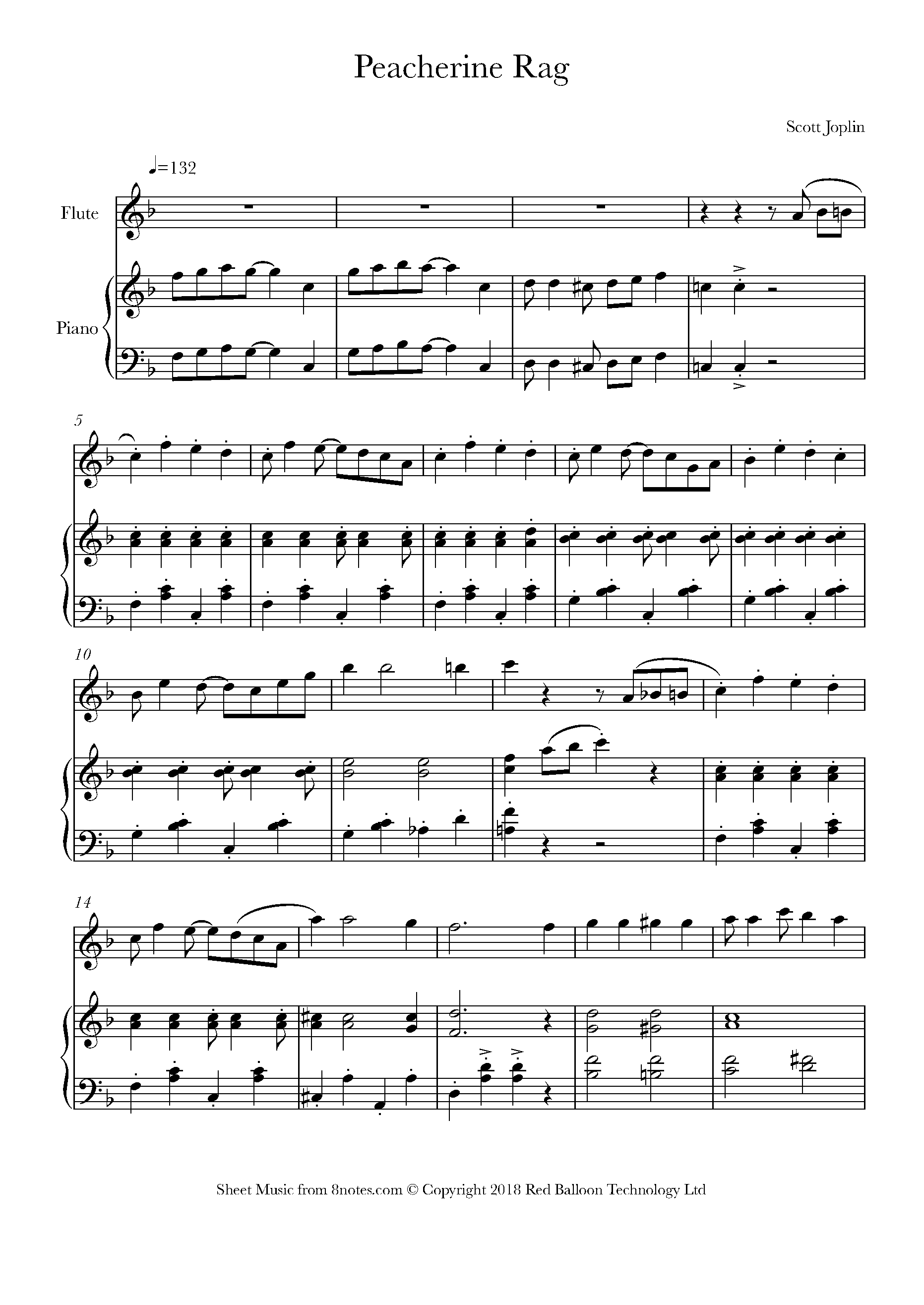 Peacherine
8. Scott Joplin - Felicity Rag (Scott Hayden)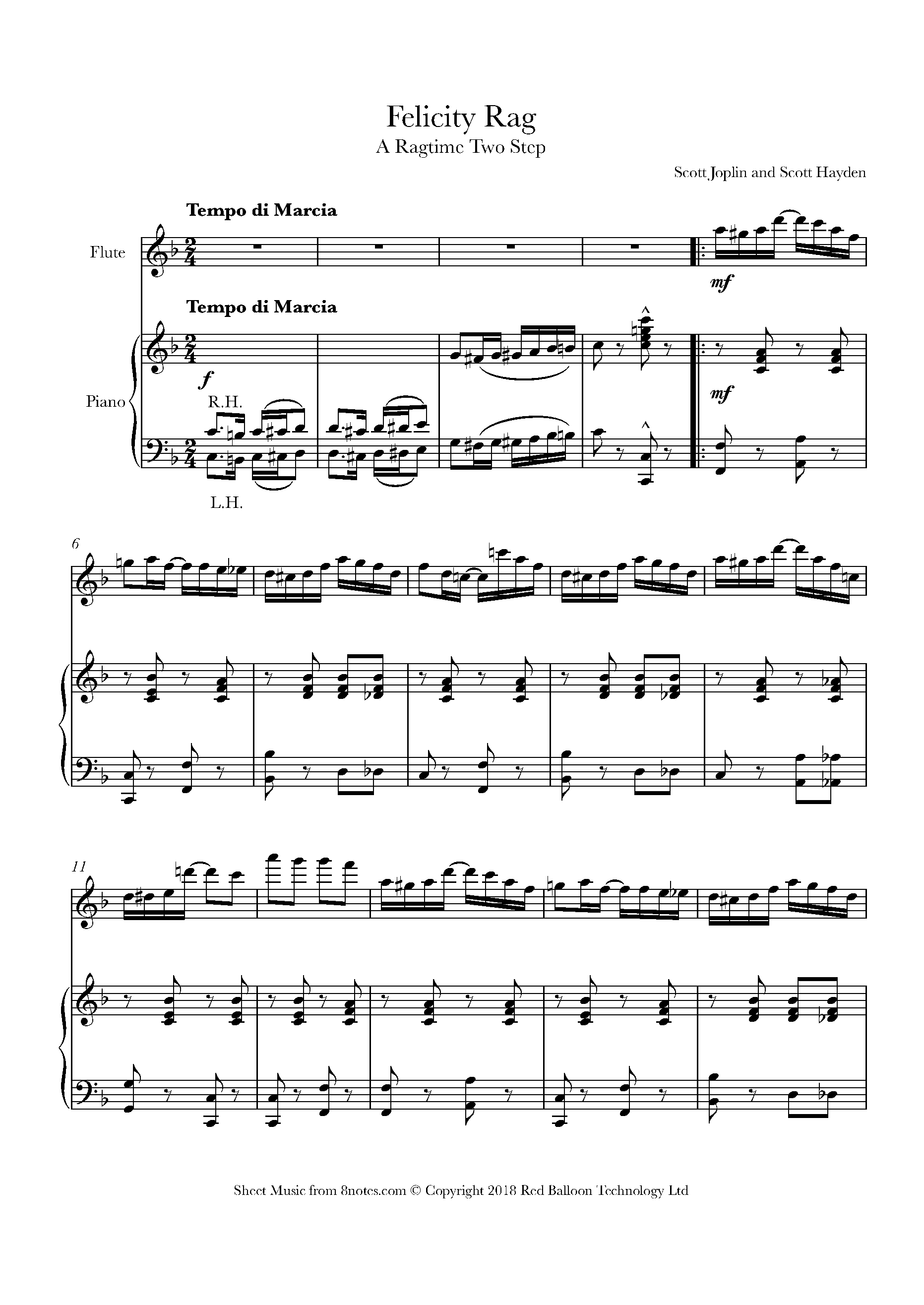 Felicity Rag (Scott Hayden)
9. David Bruce - Freshtown Rag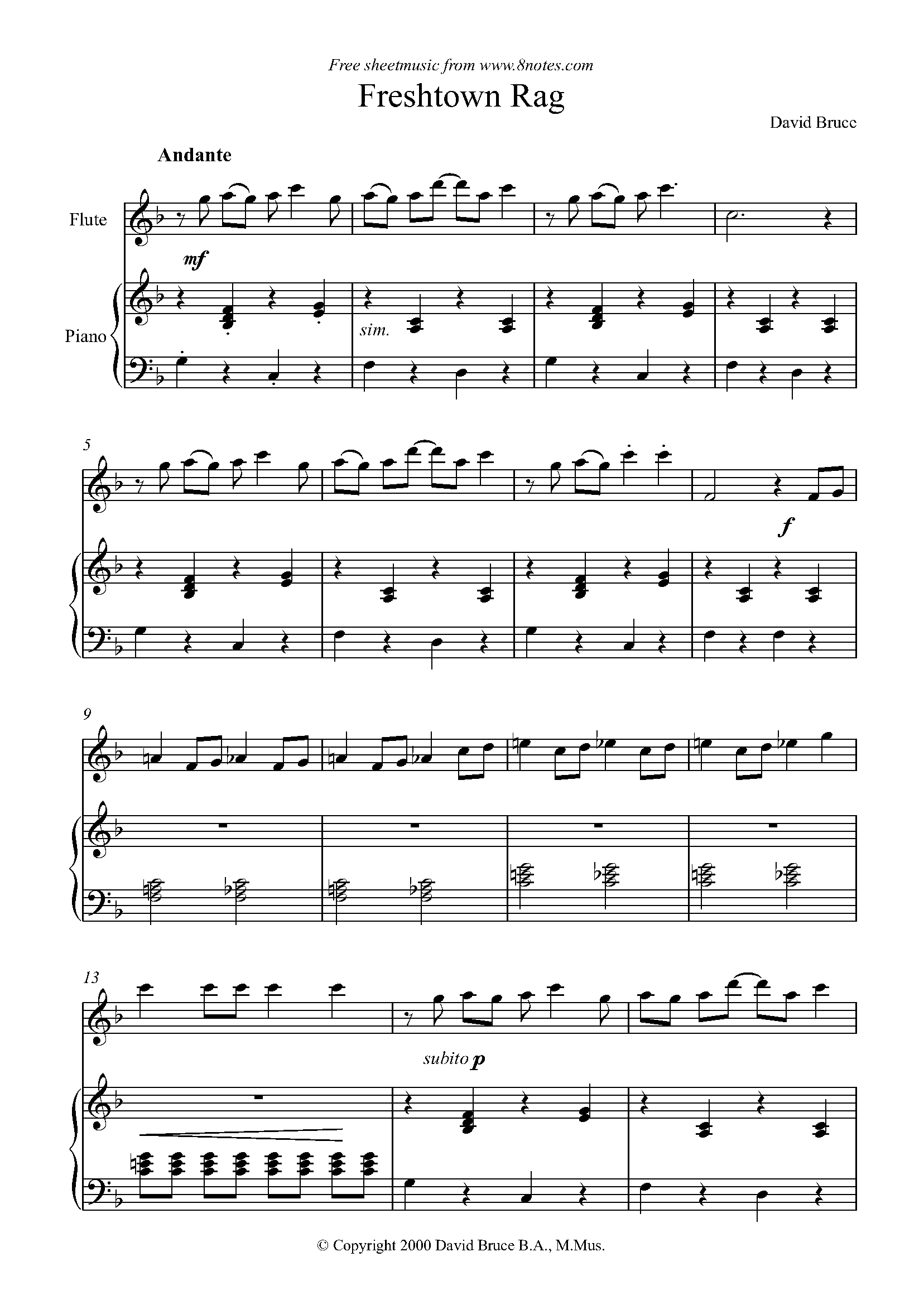 Freshtown Rag
10. Scott Joplin - Gladiolus Rag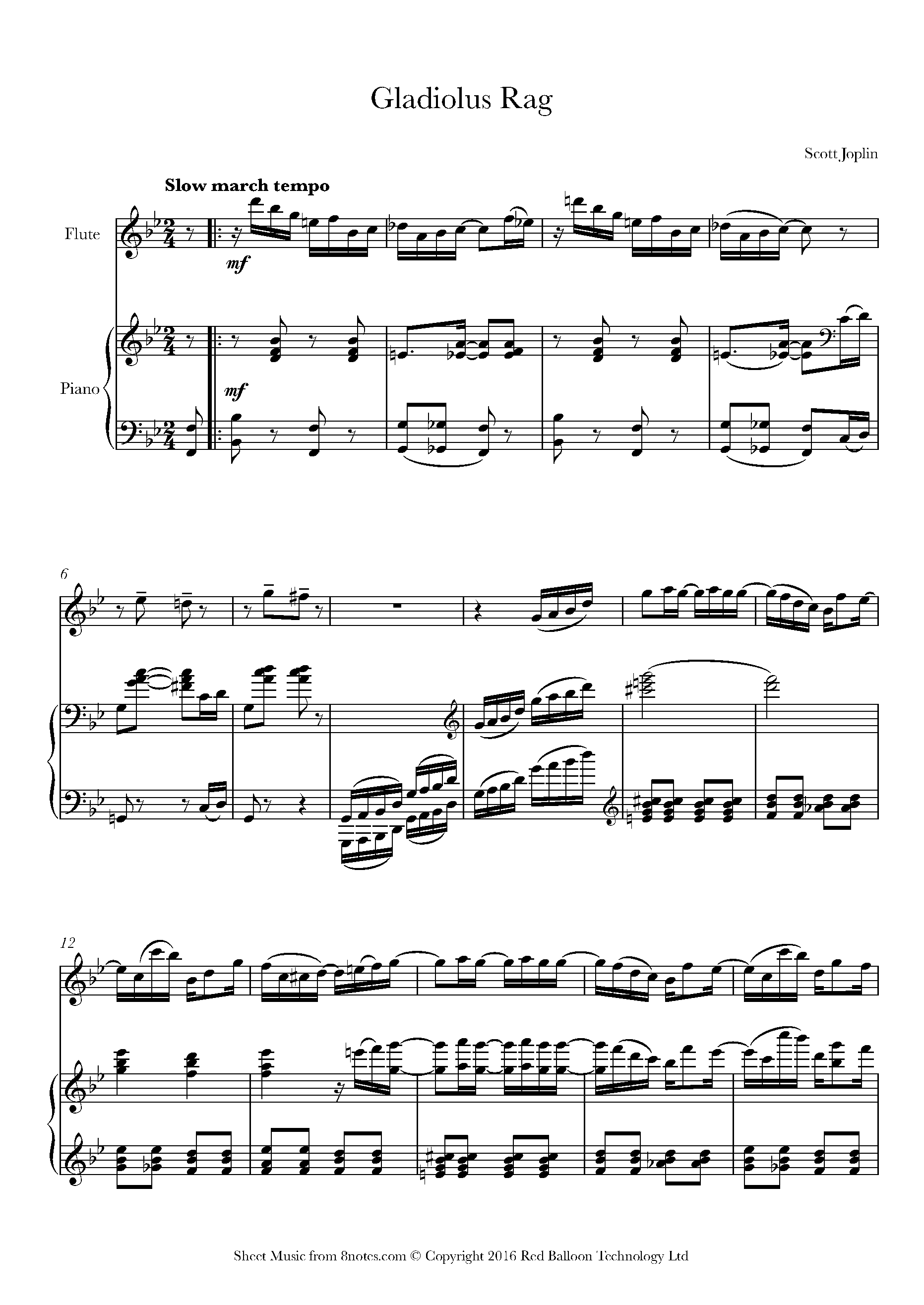 Gladiolus Rag
11. E L Bowman - 12th Street Rag
(subscription)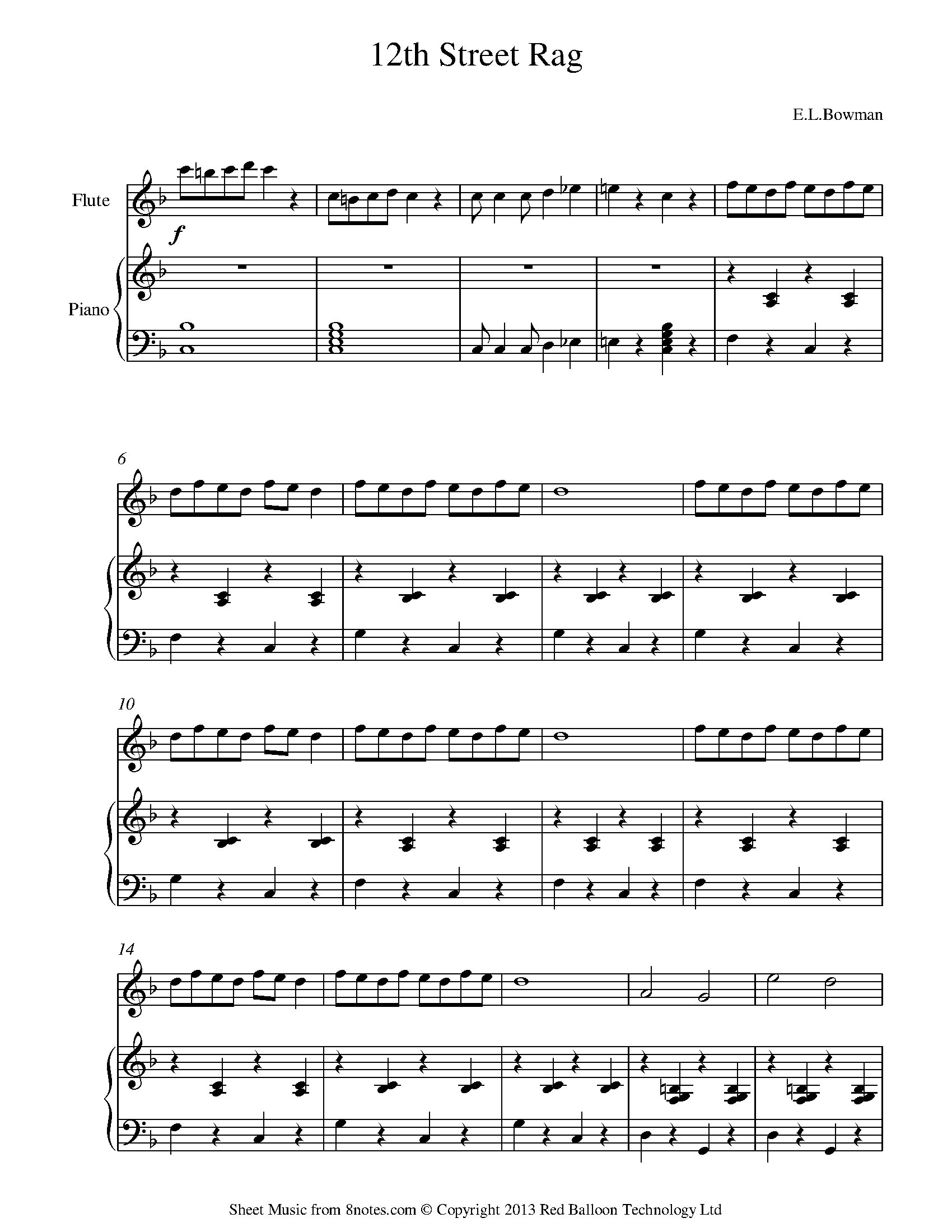 12th Street Rag
(subscription)
12. M. E. Williams - Pig Ankle Rag
Pig Ankle Rag