Originally part of the orchestral suite No 3 and written for Prince Leopold, Bach's employer in the little principality of Anhalt-Cothen between 1717 and 1723, the 'Air on the G string' arrived in its current popular form over 100 year later, when German violinist August Wilhelm arranged the piece for violin and piano to be played on the evocative G-string of the violin. The theme was made famous in the UK through its use in Hamlet cigar advertising. In film and television it has been used to produce an atmosphere of serenity, perhaps most famously in the library scene of the 1995 police thriller "Se7en."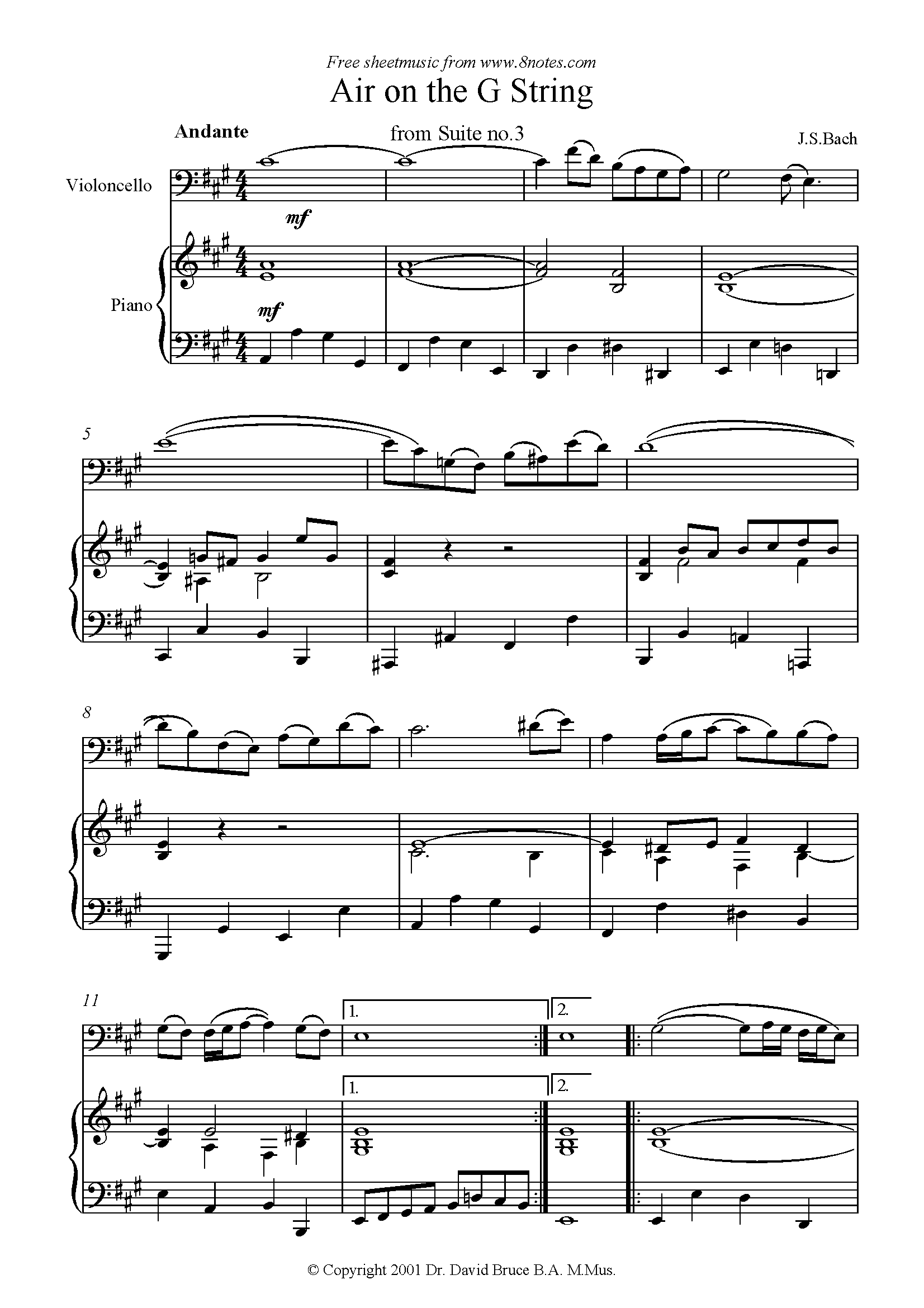 Air on the G string
Edvard Grieg's sublime "Morning Mood," is from "Peer Gynt," Op. 23, written in 1875 as incidental music to Henrik Ibsen's play of the same name. It was also included as the first of four movements in Peer Gynt Suite No. 1, Op. 46. The melody in the original score alternates between the flute and oboe.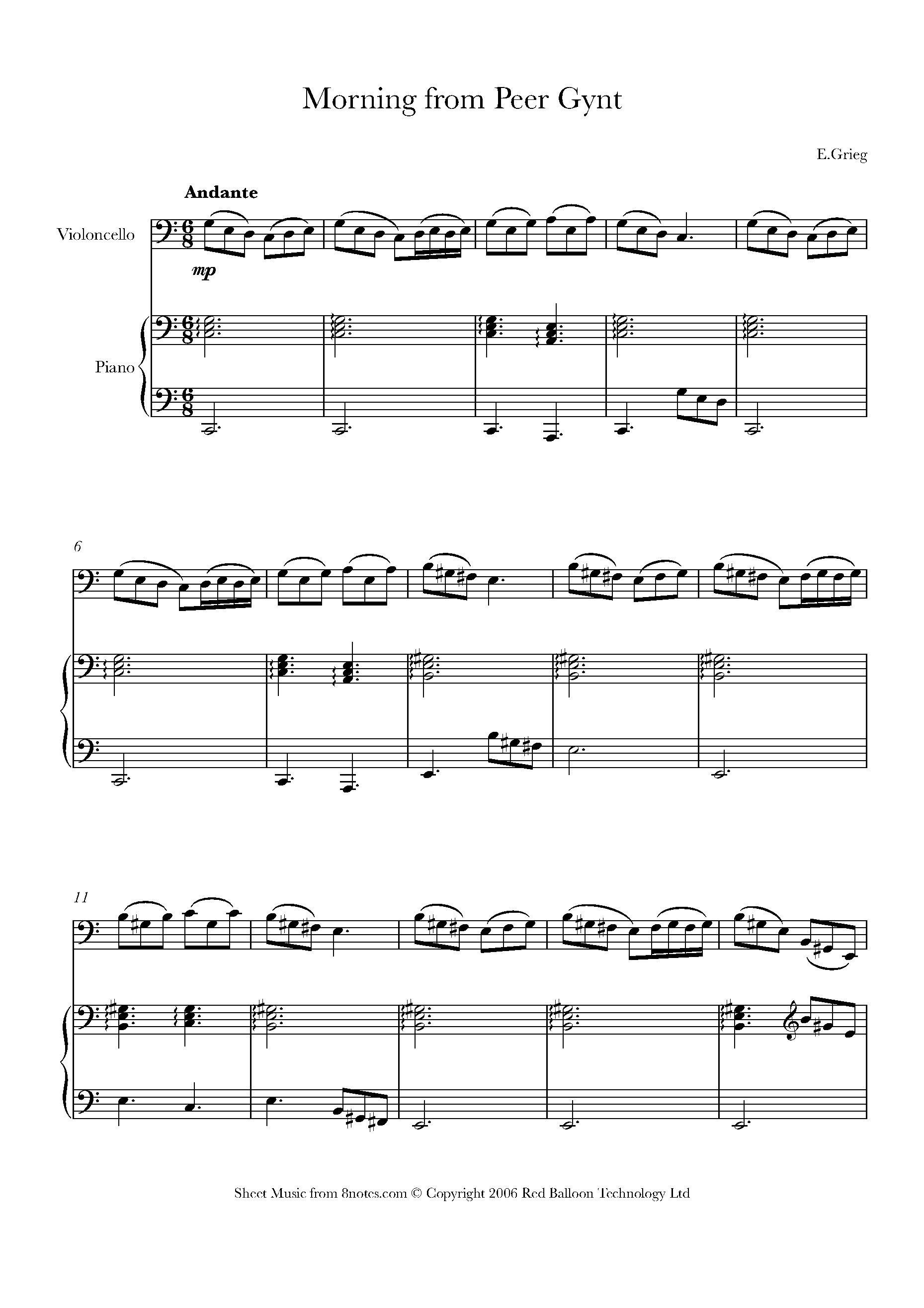 Morning from Peer Gynt (Morning Mood)
Beethoven wrote his Sonata No. 8, Op.13 in 1798 at the age of 27. It has remained one of his most celebrated compositions for the instrument. It may, to some extent, have been influenced by Mozart's K.467 sonata. They are both in the same key, they open in a similar declamatory style and the haunting second movement theme begins with the same notes as does Mozart's.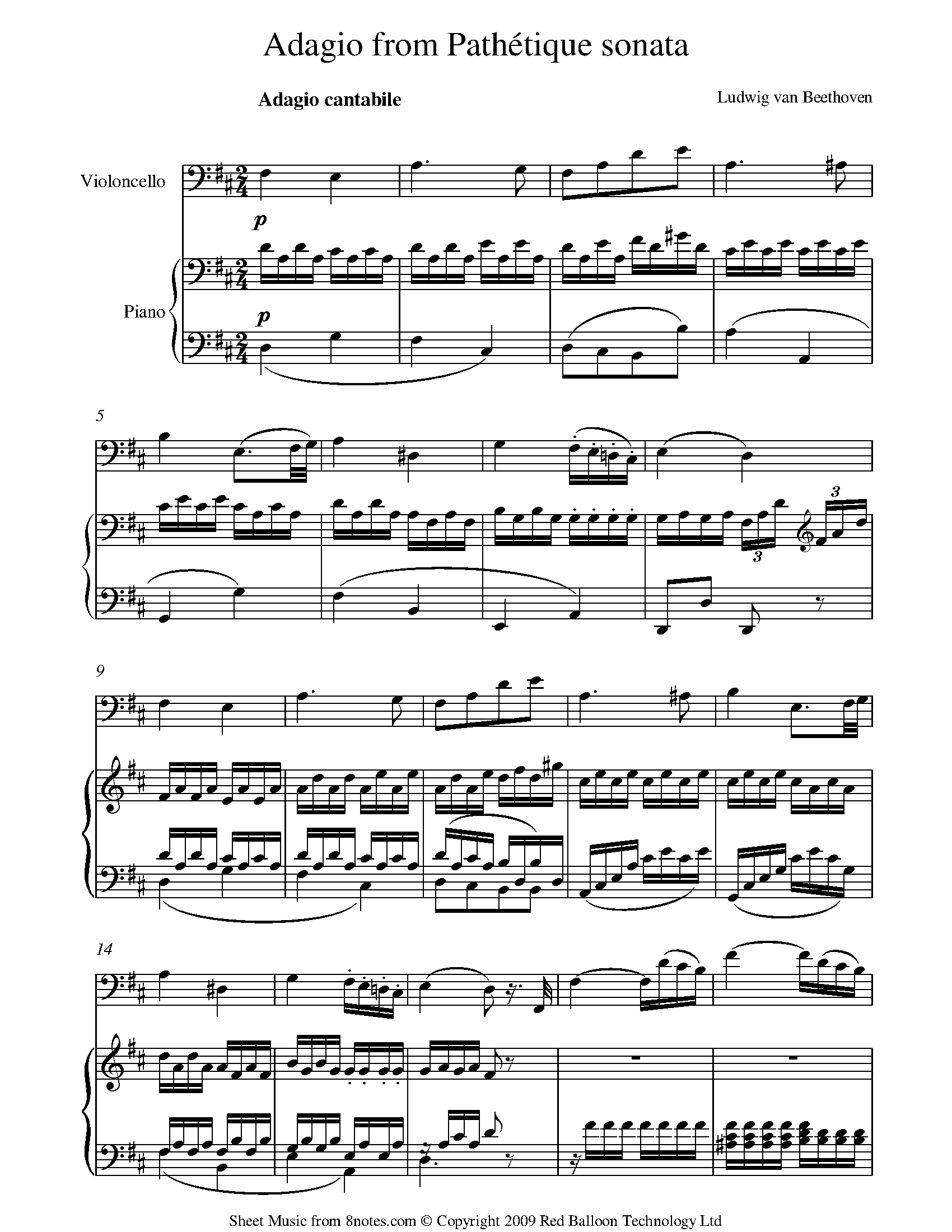 Pathetique Sonata 2nd movement
Pachelbel's most famous work, originally for three violins and basso continuo, but since arranged for a wide variety of instruments. It has a hypnotic quality derived from its repeating chordal pattern and the inevitability with which it gathers rhythmic momentum. It often played weddings, providing an atmospheric accompaniment for the arrival of the bridal party.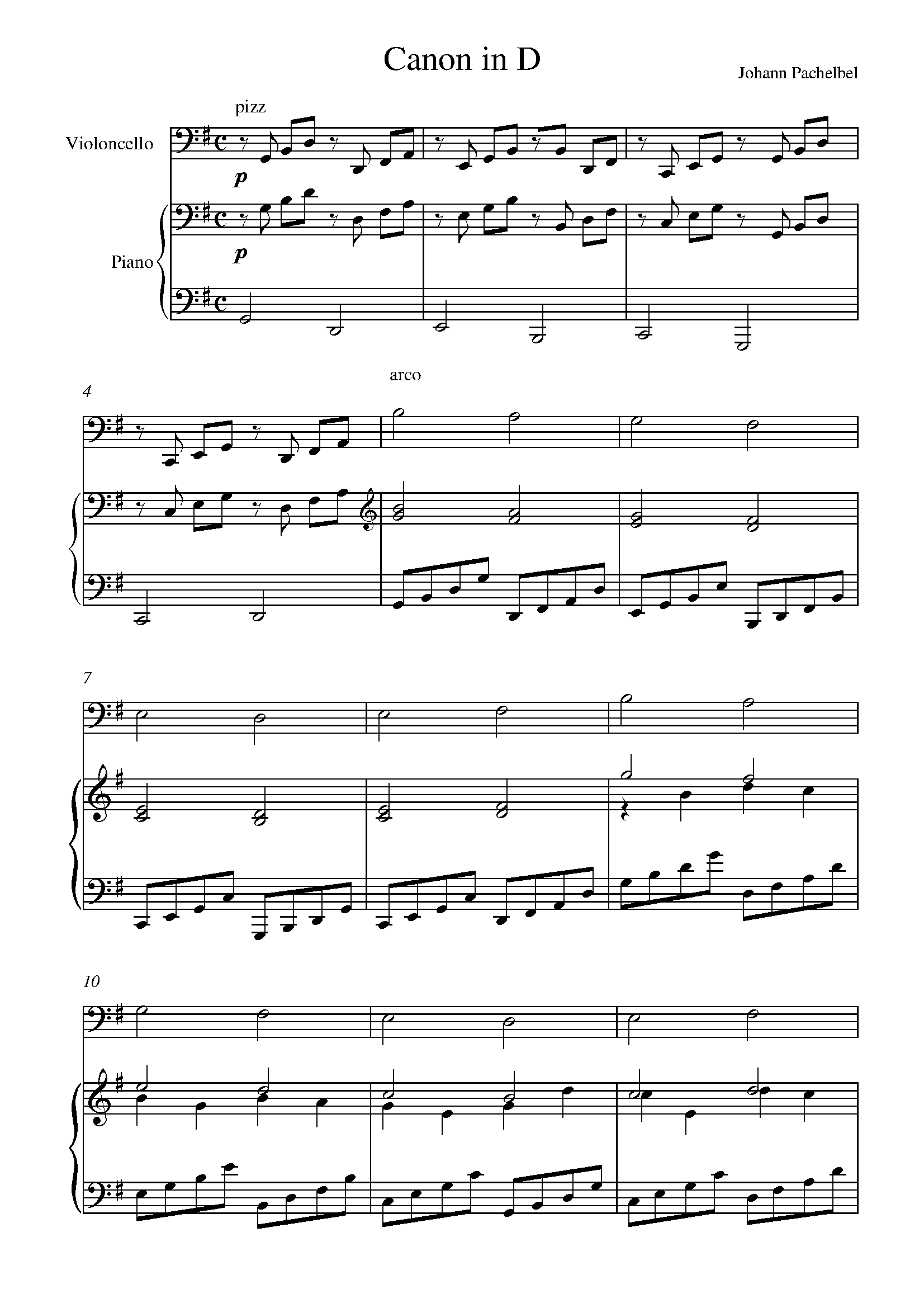 Canon in D
(subscription)
Mendelssohn wrote the incidental music, Op. 61, for "A Midsummer Night's Dream" in 1842, 16 years after he wrote the Overture. The Nocturne was one of three purely instrumental movements, which are often played as a unified suite or as independent pieces at concert performance or on a recording. A nocturne is a work inspired by, or intending to evoke, the night, which has led some composers to emphasise the dark aspects of the form (see, for example Chopin's Op.27, No.1). Mendelssohn, however, opts here for quasi-religious serenity.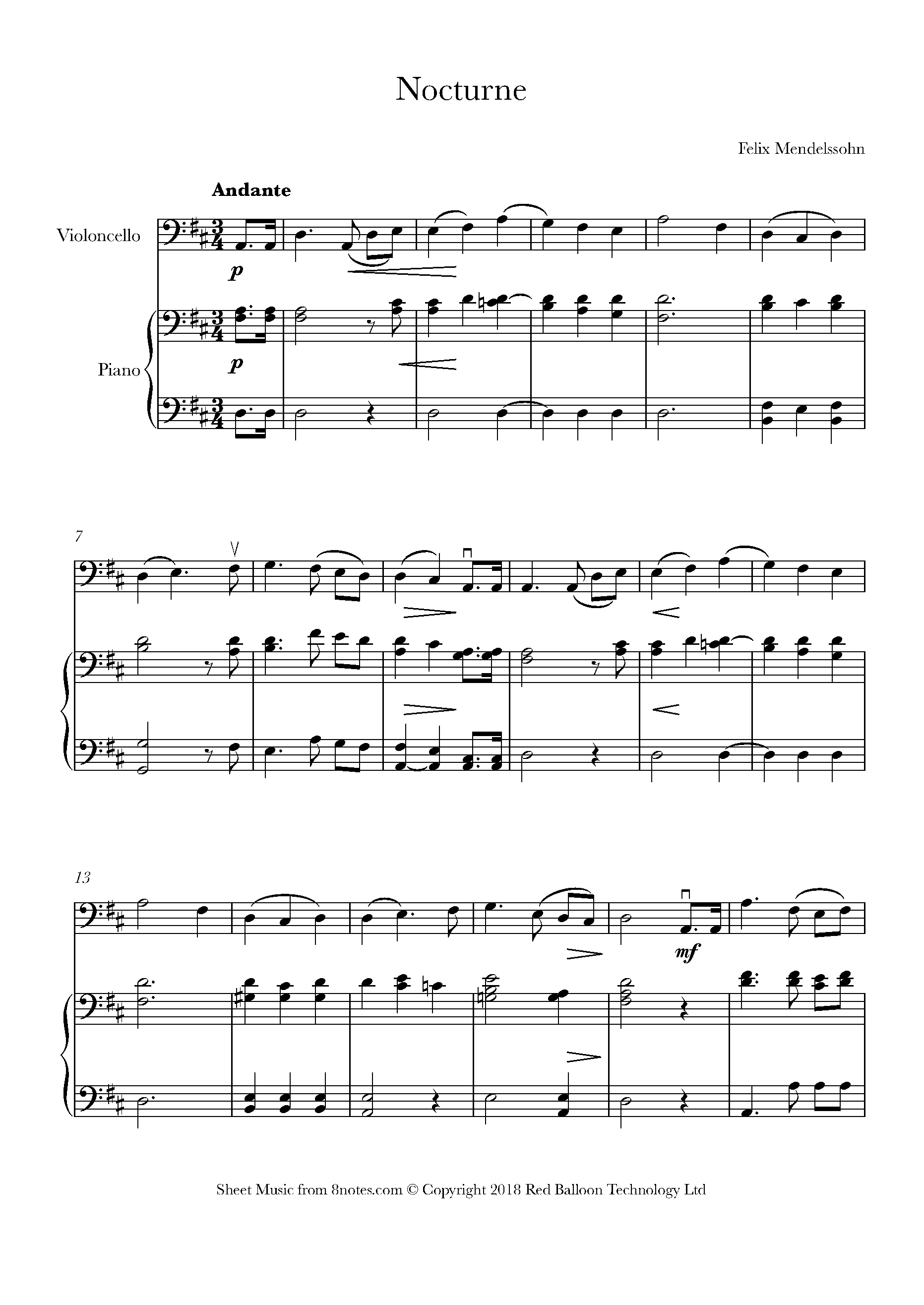 Nocturne from Midsummer Night's Dream
"Clair de Lune" is the third movement from Claude Debussy's "Suite Bergamasque," written in 1890, but revised before its 1905 publication. The movement is the composer's best known work, a favourite of both amateur and professional pianists. It was orchestrated for inclusion in Walt Disney's "Fantasia," but time constraints mean it had to be left out, though it has been included as a bonus feature in some later releases. An orchestral version of the piece also provides an interesting choice of accompaniment to the final movements of the 2001 heist film "Ocean's Eleven"—where one might expect the soundtrack to convey the joy of a heist well executed, the impression is instead one of relief, serenity and wonderment.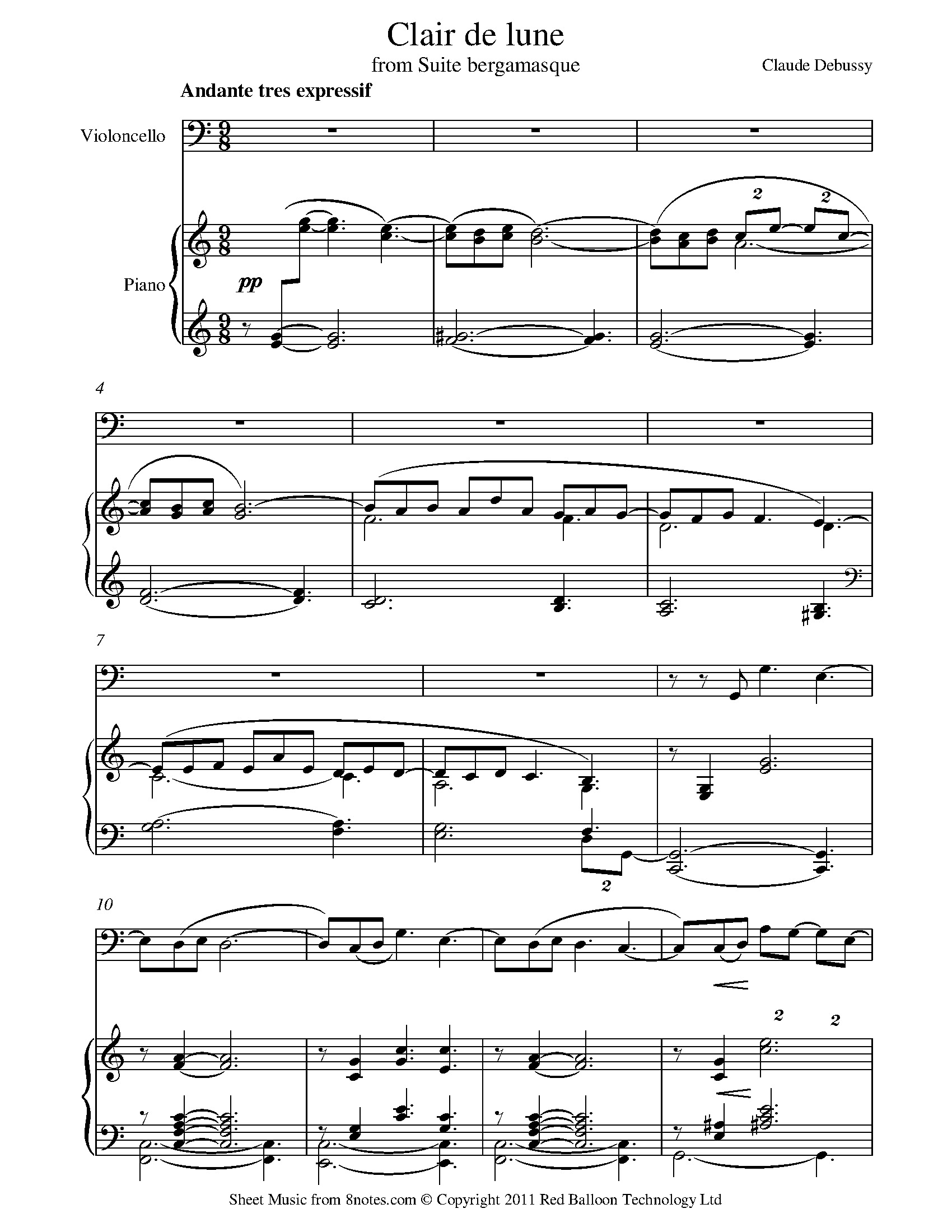 Clair De Lune
(subscription)
The exquisite "Flower Duet" (French: "Duo des fleurs/Sous le dôme épais") is a famous duet for sopranos from Léo Delibes opera Lakmé, first performed in Paris in 1883. The duet takes place in act 1 of the opera, between characters Lakmé, the daughter of a Brahmin priest, and her servant Mallika, as they go to gather flowers by a river.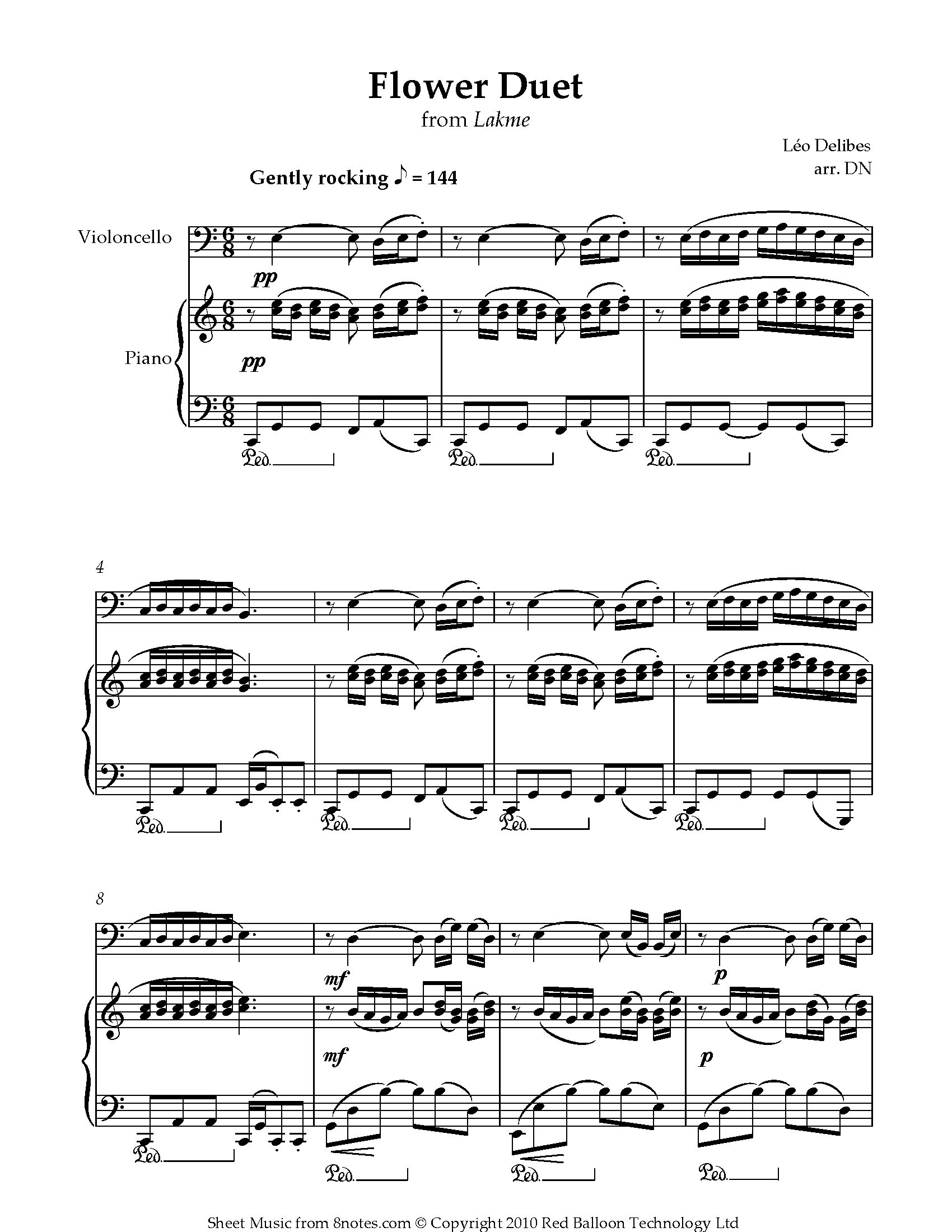 Flower Duet from Lakme
The peaceful Intermezzo forms the third movement of Carmen Suite No.1, drawn up after the composer's death by his friend Ernest Guiraud. In the opera the music occurs between Acts two and three, preparing the ground for a scene involving Carmen, José and the group of smugglers he has been forced to join.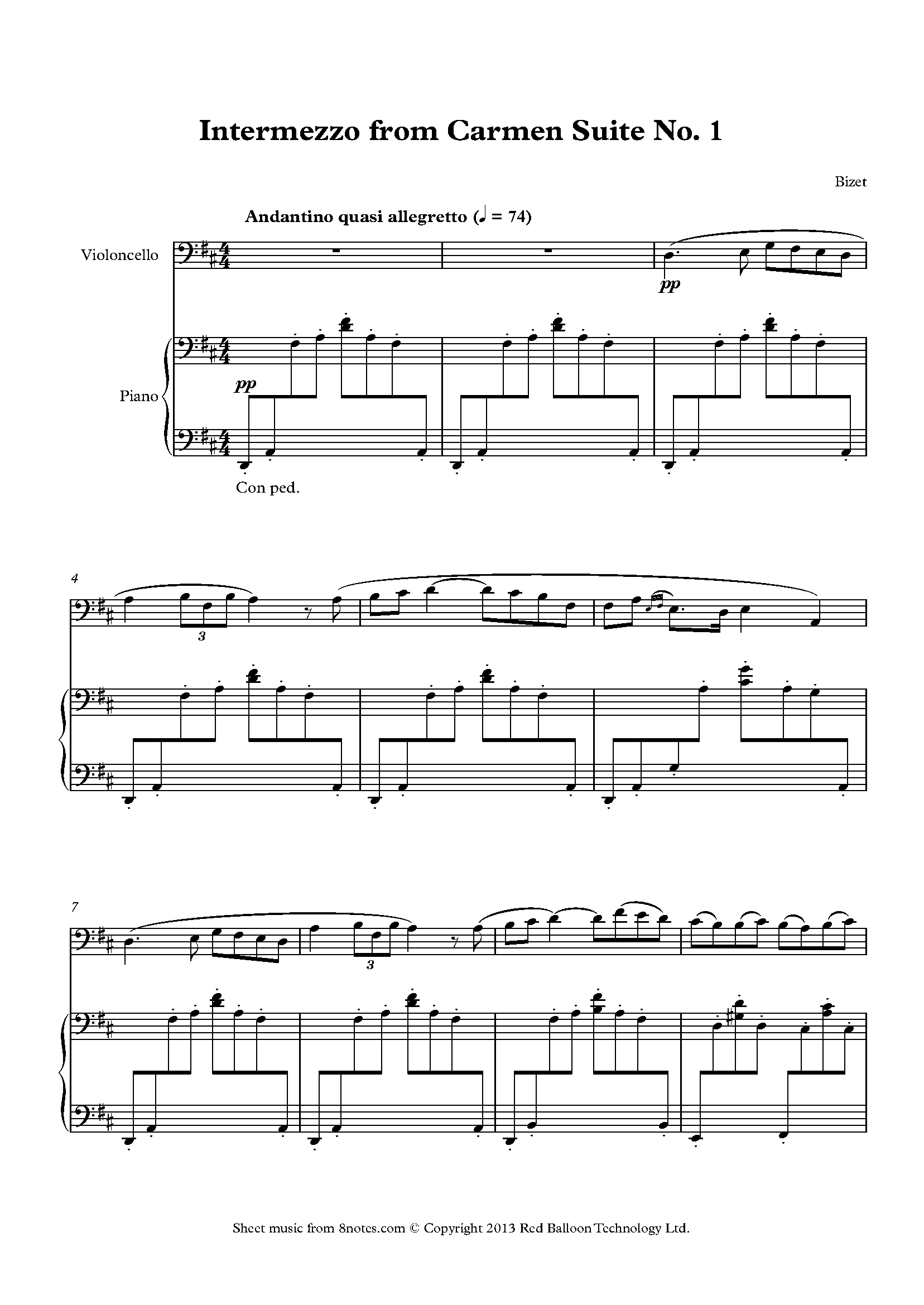 Intermezzo from Carmen Suite No. 1
Mozart's Clarinet concerto in A major, K. 622 was written in 1791 for the clarinetist Anton Stadler. It is one of his last completed works. This sublime theme is taken from the middle adagio movement. The concerto has been used in a number of films, including "The King's Speech", "27 Dresses" and "Out of Africa."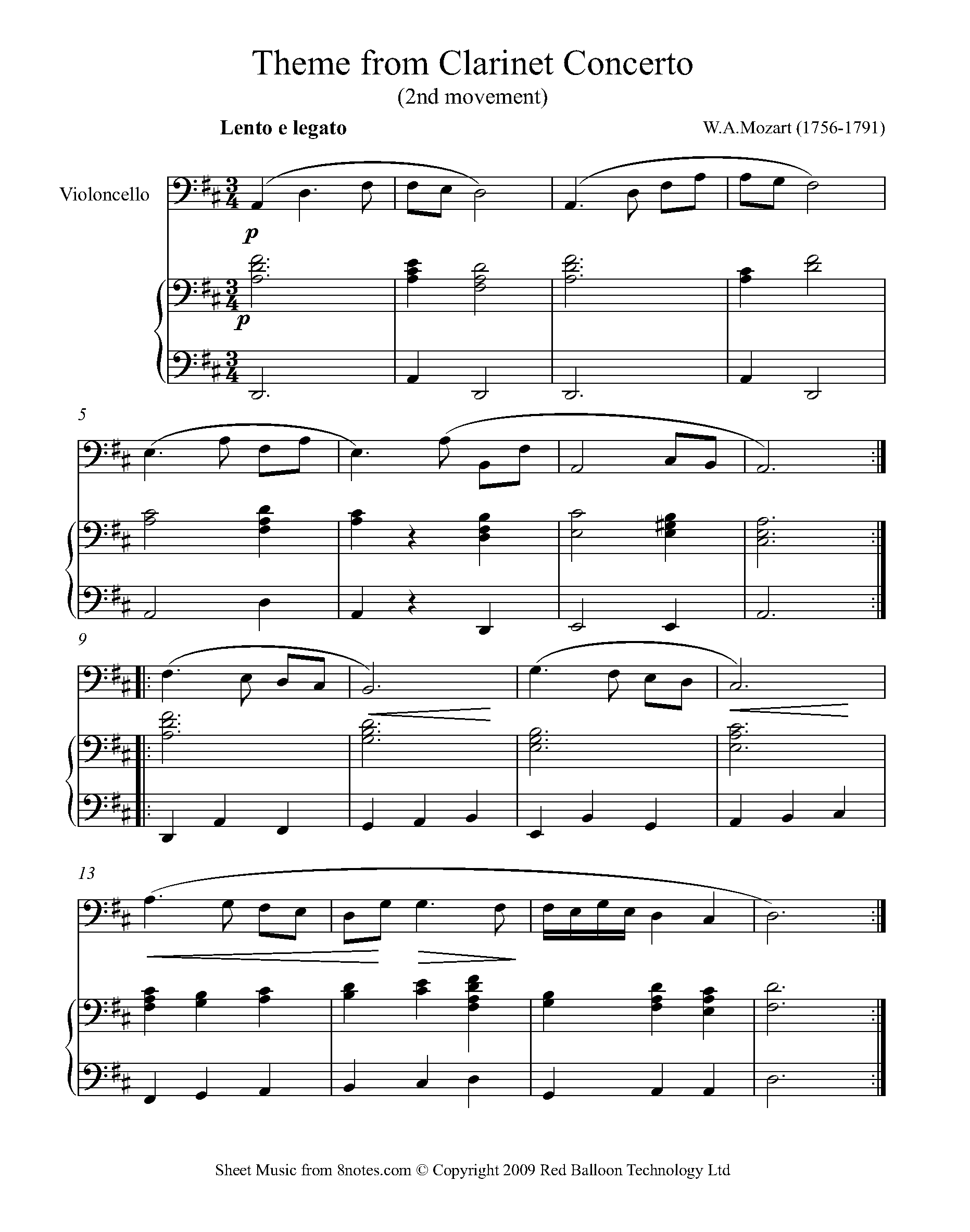 Theme from Clarinet Concerto
There is, perhaps, no more sublime movement for winds than the Adagio from Mozart's Serenade No. 10, also known was the "Gran Partita." Indeed, in the 1984 film "Amadeus," the piece is used to establish the absolute mastery of the composer in the eyes and ears of his rival Antonio Salieri. On viewing the score, Salieri describes it as "a music I'd never heard. Filled with such longing, such unfulfillable longing. It seemed to me that I was hearing the voice of God."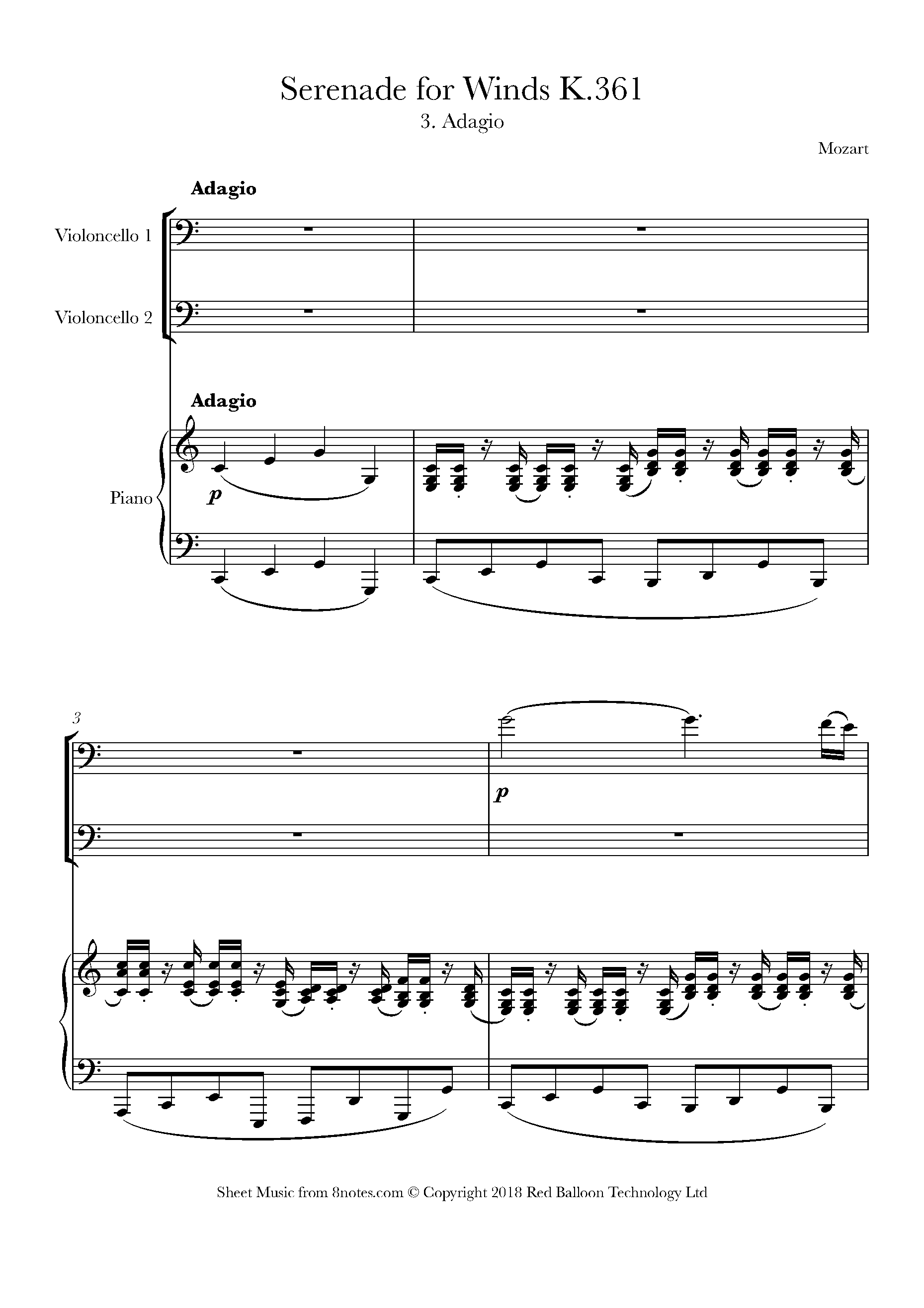 Serenade No. 10 for Winds (Gran Partita), 3rd Movement, Adagio
Puccini's "Humming Chorus" ("Coro a bocca chiusa") is wordless chorus used to bridge acts 2 and 3 in the revised version of his opera "Madame Butterfly" (1904). It occurs at the point where Butterfly awaits the return of her American husband, Pinkerton. The serenity of the chorus amplifies the tragedy that follows, where Butterfly learns that Pinkerton has betrayed her by marrying an American. On learning this, Butterfly commits suicide.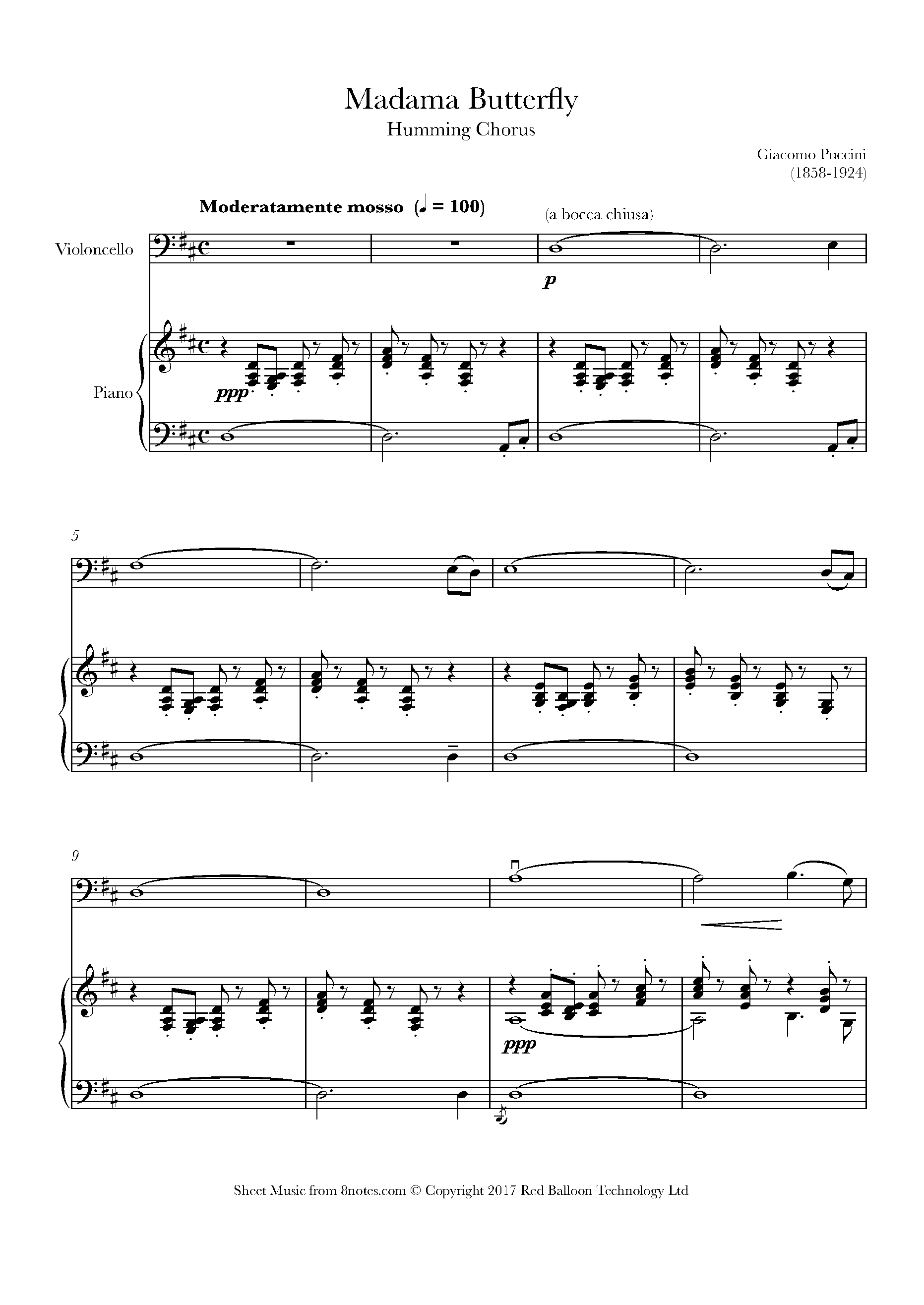 Humming Chorus from Madame Butterfly
The Minuet from Boccherini's String Quintet in E Major, Op.11, No.5 (1771) is his most well-known composition, sometimes referred to as "The Celebrated Minuet." It is often performed separately from the rest of the work. Elegant in style it is representative of Boccherini's music in general, which is characterised by Rococo charm, lightness, and optimism, exhibiting much melodic and rhythmic invention, coupled with frequent influences from the guitar tradition of his adopted country, Spain.
Minuet - complete with Trio
(subscription)
Liszt's Consolation No.3 is one of his most popular piano works. Its style is similar to Chopin's Nocturnes; in particular, it seems to have been inspired by Chopin's Nocturne Op. 27 No. 2. The similarity between the two works has been interpreted as a tribute to Chopin who died in 1849, a year before the Consolations were published. This third Consolation is however one of several of Liszt's works that take a style reminiscent of Chopin; some examples include Liszt's Polonaises, Berceuse, Mazurka brillante, and his Ballades.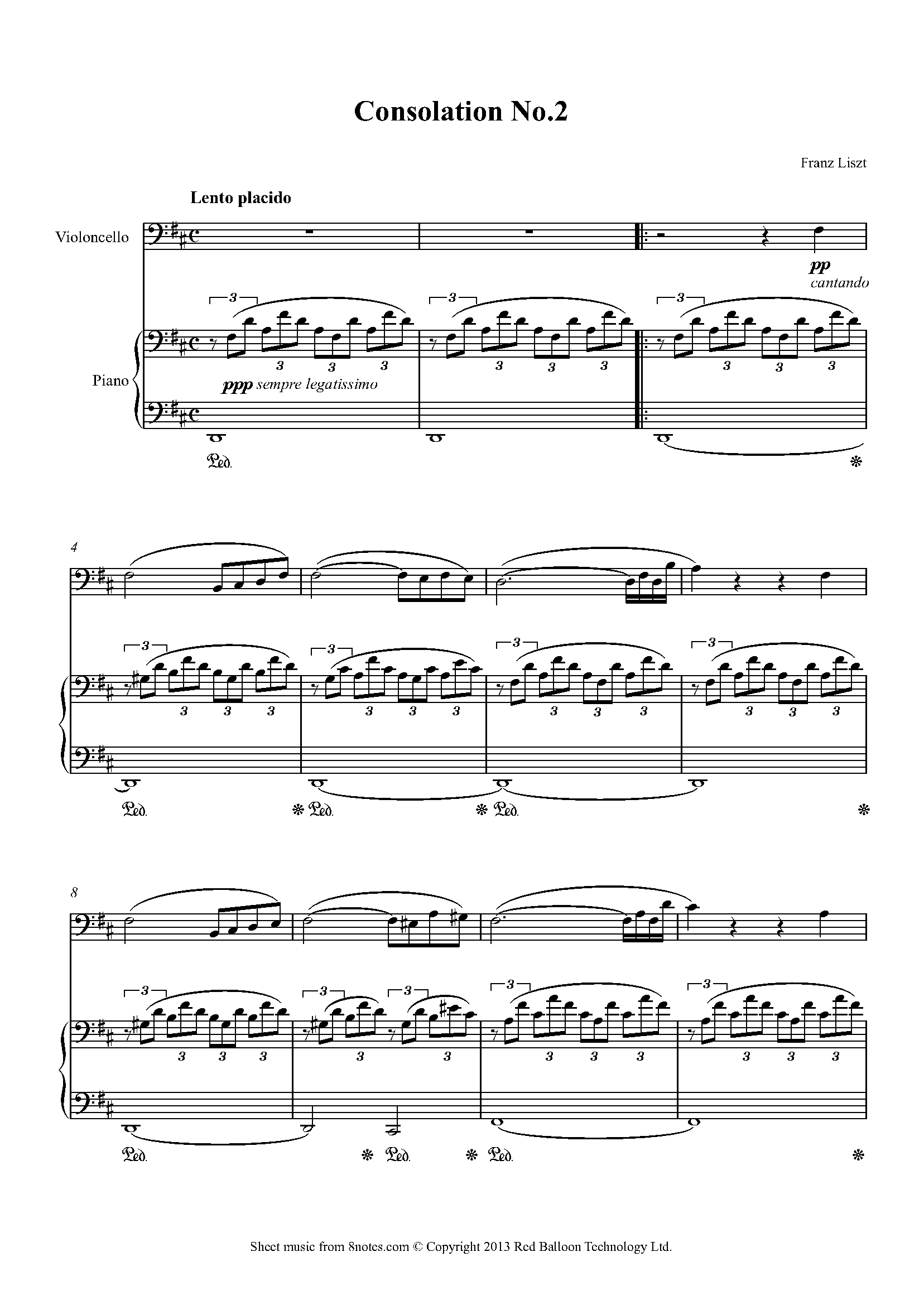 Consolation No.2