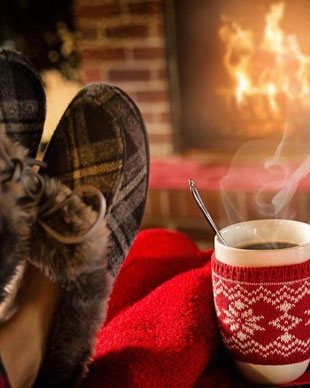 Relaxing Music for Guitar
Relaxing Music for Guitar
A Collection of Relaxing pieces for Guitar. Easy to Advanced Level
1. Bach - Air on the G string

Originally part of the orchestral suite No 3 and written for Prince Leopold, Bach's employer in the little principality of Anhalt-Cothen between 1717 and 1723, the 'Air on the G string' arrived in its current popular form over 100 year later, when German violinist August Wilhelm arranged the piece for violin and piano to be played on the evocative G-string of the violin. The theme was made famous in the UK through its use in Hamlet cigar advertising. In film and television it has been used to produce an atmosphere of serenity, perhaps most famously in the library scene of the 1995 police thriller "Se7en."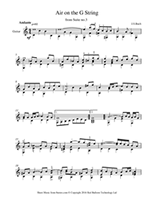 Air on the G string
2. Giuliani - Maestoso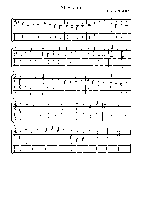 Maestoso
3. Di Capua - O Sole Mio

"O sole mio" is a globally known Neapolitan song written in 1898. Its lyrics were written by Giovanni Capurro and the melody was composed by Eduardo di Capua. There are other versions of "O sole mio" but it is usually sung in the original Neapolitan language. "O sole mio" is the Neapolitan equivalent of standard Italian "Il sole mio" and translates literally as "my sunshine." In the UK in the 1980s the song was famously used for series of television commercials for Cornetto ice-cream, sung to the words "Just one Cornetto..."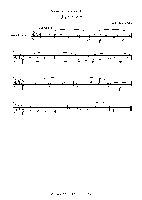 O Sole Mio
4. Arirang (traditional Korean)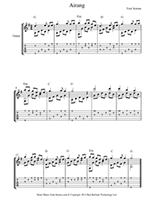 Arirang (traditional Korean)
5. Beethoven - Romance In F Op.50

.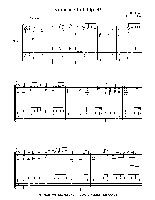 Romance In F Op.50
6. Santa Lucia

"Santa Lucia" is a traditional Neapolitan song. It was translated from Neapolitan to Italian by composer Teodoro Cottrau in 1849. It was published by the Cottrau firm as a barcarolla in Naples in 1849. Cottrau translated it from Neapolitan into Italian during the first stage of Italy's unification, the first Neapolitan song to be given Italian lyrics. Its transcriber, who is very often credited as its composer, was the son of the French-born Italian composer and collector of songs Guillaume Louis Cottrau (1797–1847).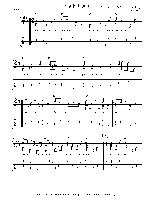 Santa Lucia
7. Carcassi - Andantino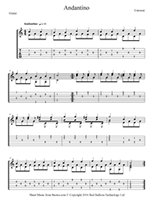 Andantino
8. Pachelbel - Canon in D
(8notes PREMIUM)

Pachelbel's most famous work, originally for three violins and basso continuo, but since arranged for a wide variety of instruments. It has a hypnotic quality derived from its repeating chordal pattern and the inevitability with which it gathers rhythmic momentum. It often played weddings, providing an atmospheric accompaniment for the arrival of the bridal party.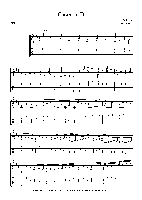 Canon in D
(8notes PREMIUM)
9. Moore - The Last Rose of Summer

'The Last Rose of Summer' is a poem by Irish poet Thomas Moore, who was a friend of Byron and Shelley. Moore wrote it in 1805 while at Jenkinstown Park in County Kilkenny, Ireland. Sir John Stevenson set the poem to its widely known melody, which was published in December 1813 in volume 5 of a collection of Moore's work called 'A Section of Irish Melodies.'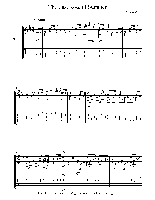 The Last Rose of Summer
10. Mozart - Theme from Clarinet Concerto

Mozart's Clarinet concerto in A major, K. 622 was written in 1791 for the clarinetist Anton Stadler. It is one of his last completed works. This sublime theme is taken from the middle adagio movement. The concerto has been used in a number of films, including "The King's Speech", "27 Dresses" and "Out of Africa."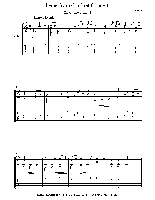 Theme from Clarinet Concerto