Sea Shanties for Voice Compilation

A collection of sea shanties for Voice with piano accompaniment. Easy to Intermediate Level
1. Shenandoah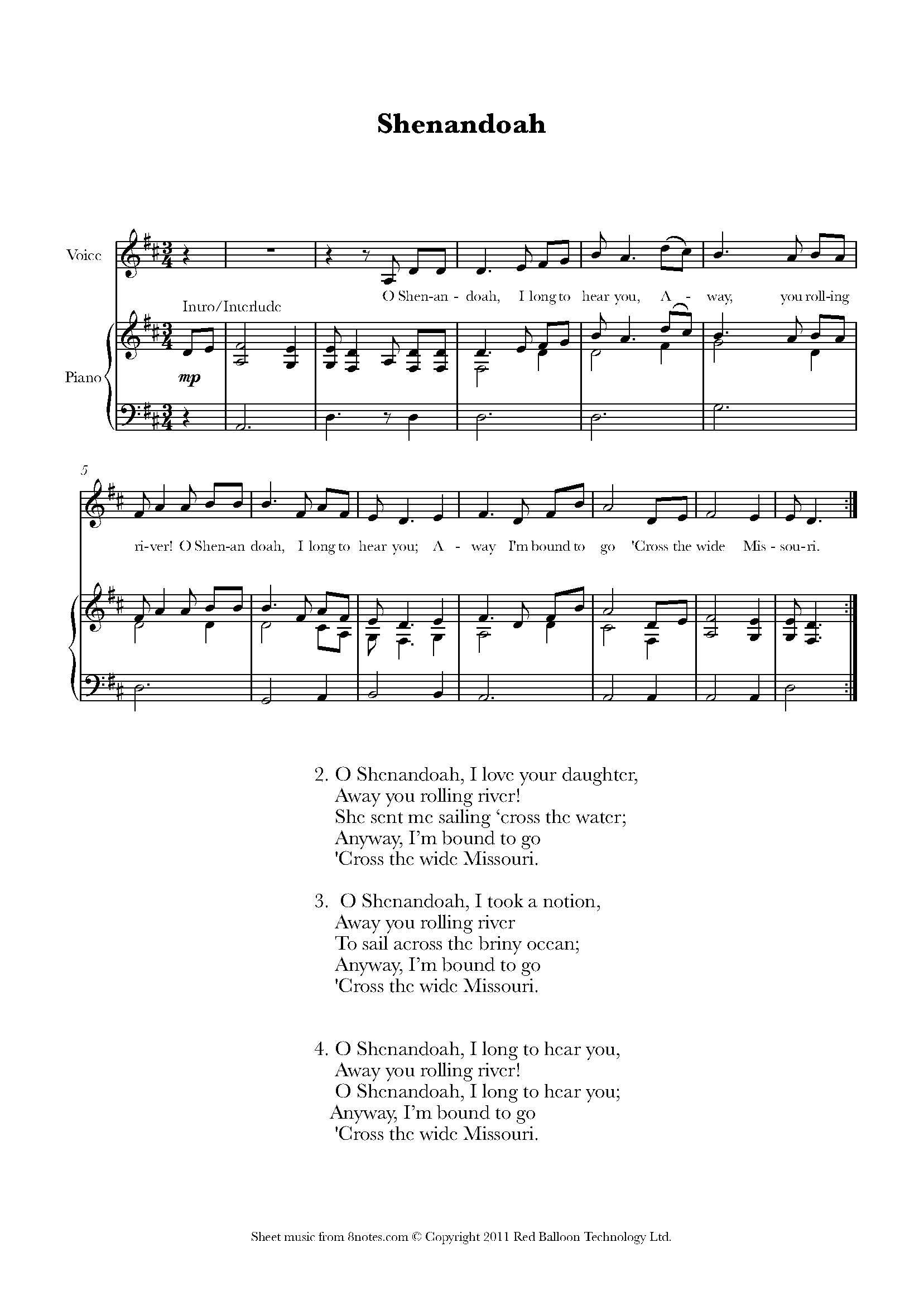 Shenandoah
2. Soon May the Wellerman Come (New Zealand Trad.)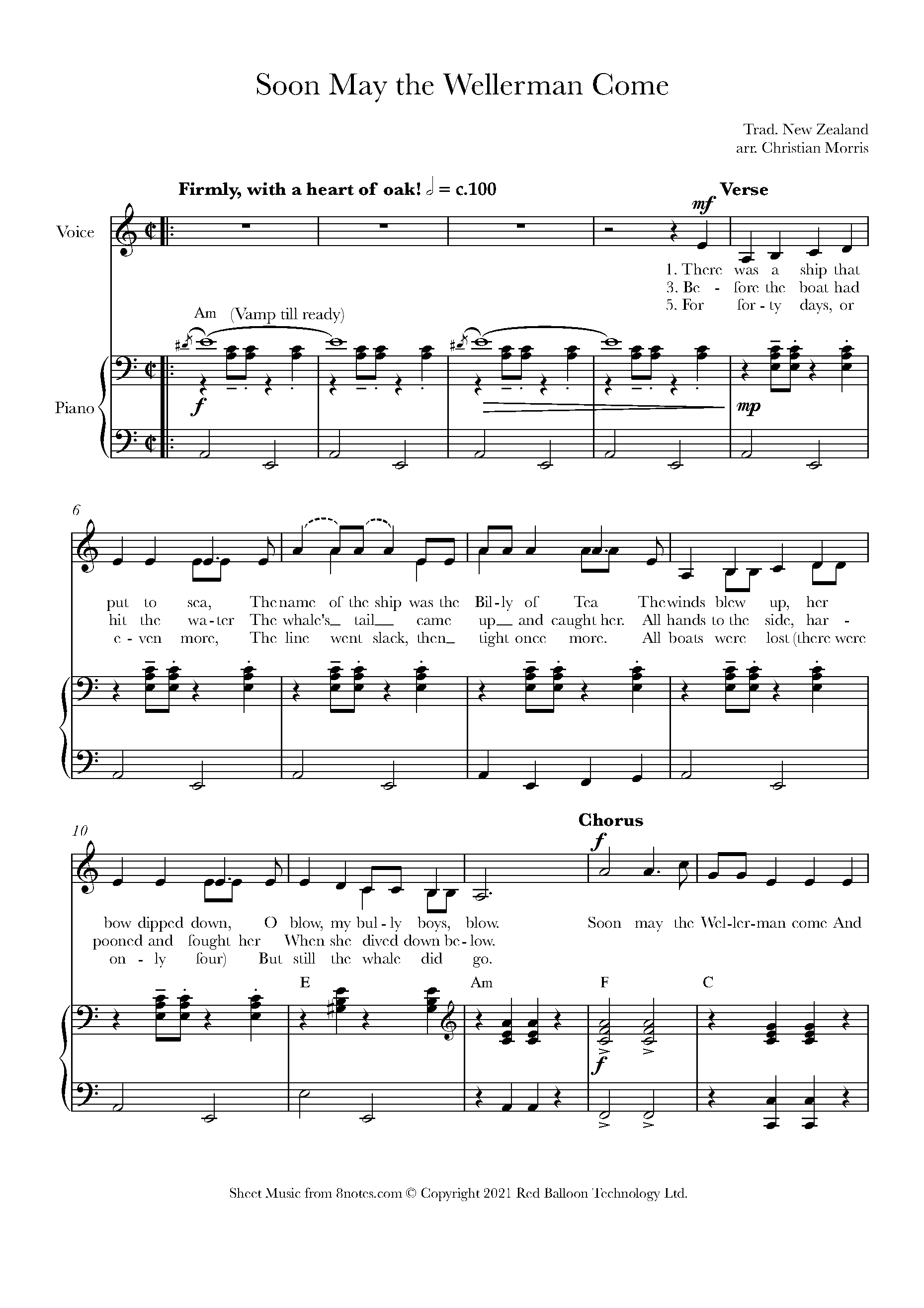 Soon May the Wellerman Come (New Zealand Trad.)
3. Beach Boys - Sloop John B (The John B. Sails)
"Sloop John B" is a 1966 single by the Beach Boys and the seventh track on their album Pet Sounds. It was originally a traditional West Indies folk song, "The John B. Sails", taken from Carl Sandburg's 1927 collection of folk songs, The American Songbag.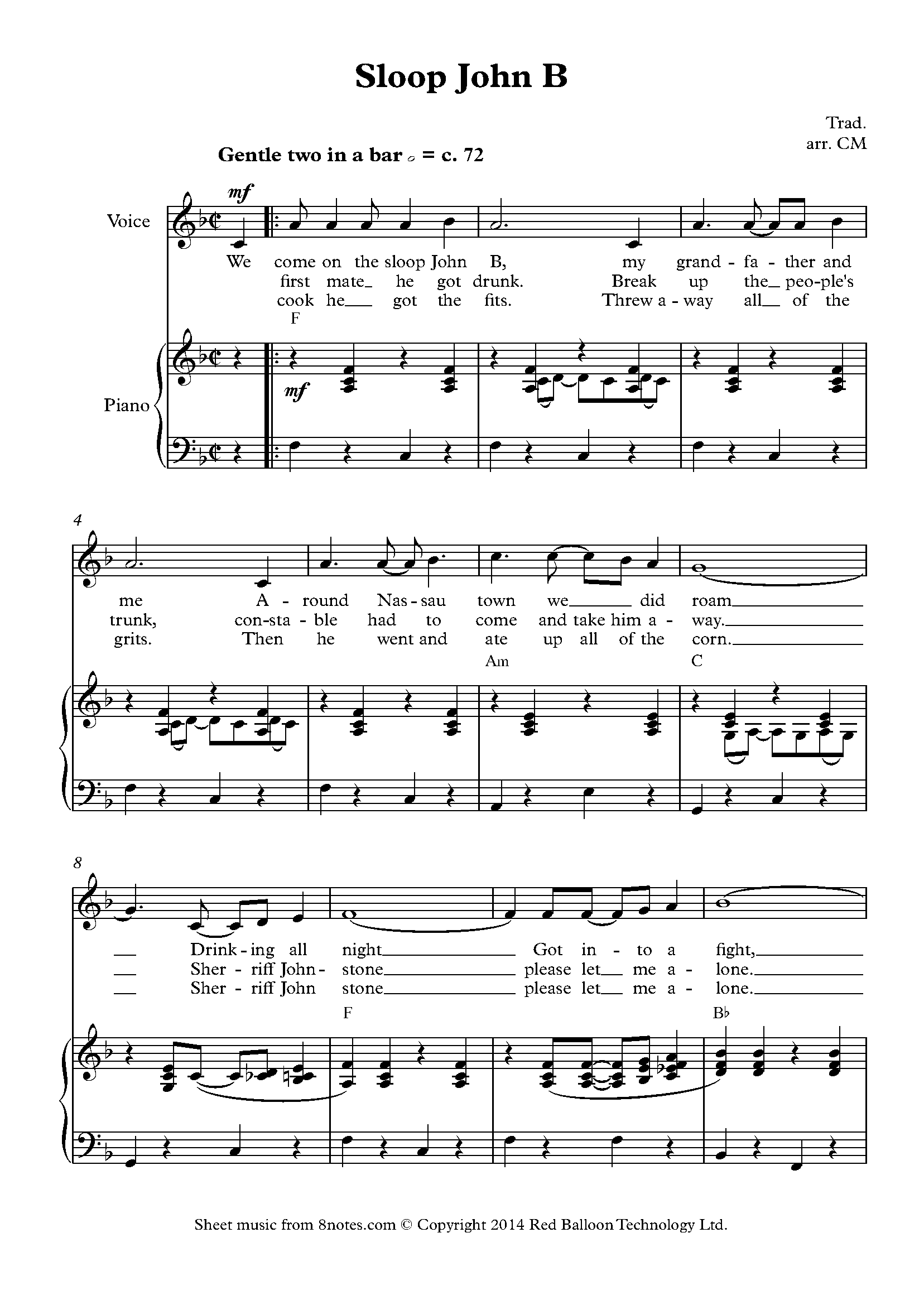 Sloop John B (The John B. Sails)
4. Drunken Sailor
"What Shall We do with a Drunken Sailor" is a sea shanty, sung to accompany certain work tasks aboard sailing ships. It is believed to originate in the early 19th century or before, during a period when ships' crews, especially those of military vessels, were sufficiently large to permit hauling a rope whilst simply marching along the deck. There are many variants of verses, each successive verse suggests a method of sobering or punishing the drunken sailor.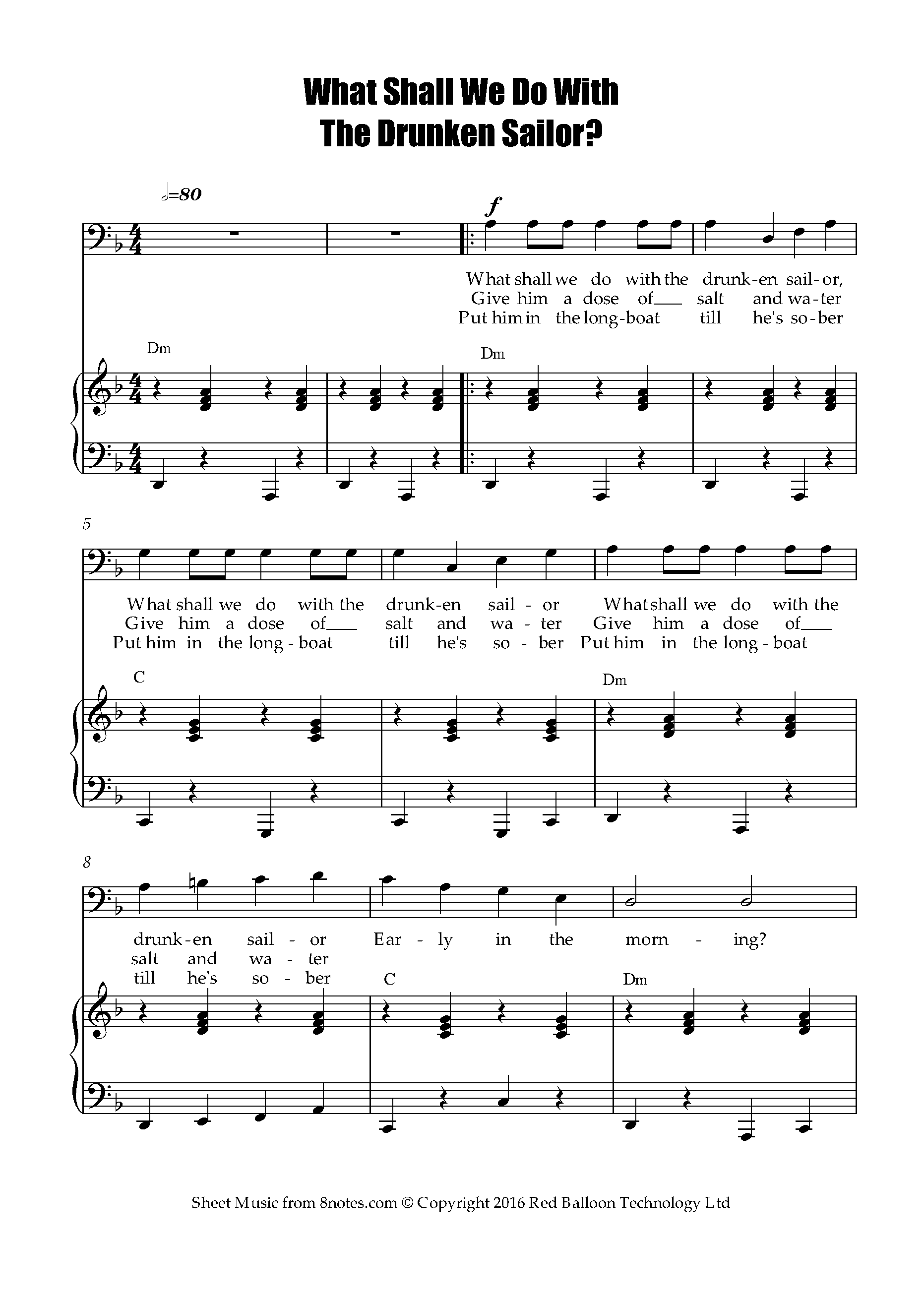 Drunken Sailor
5. A-Roving (English sea shanty)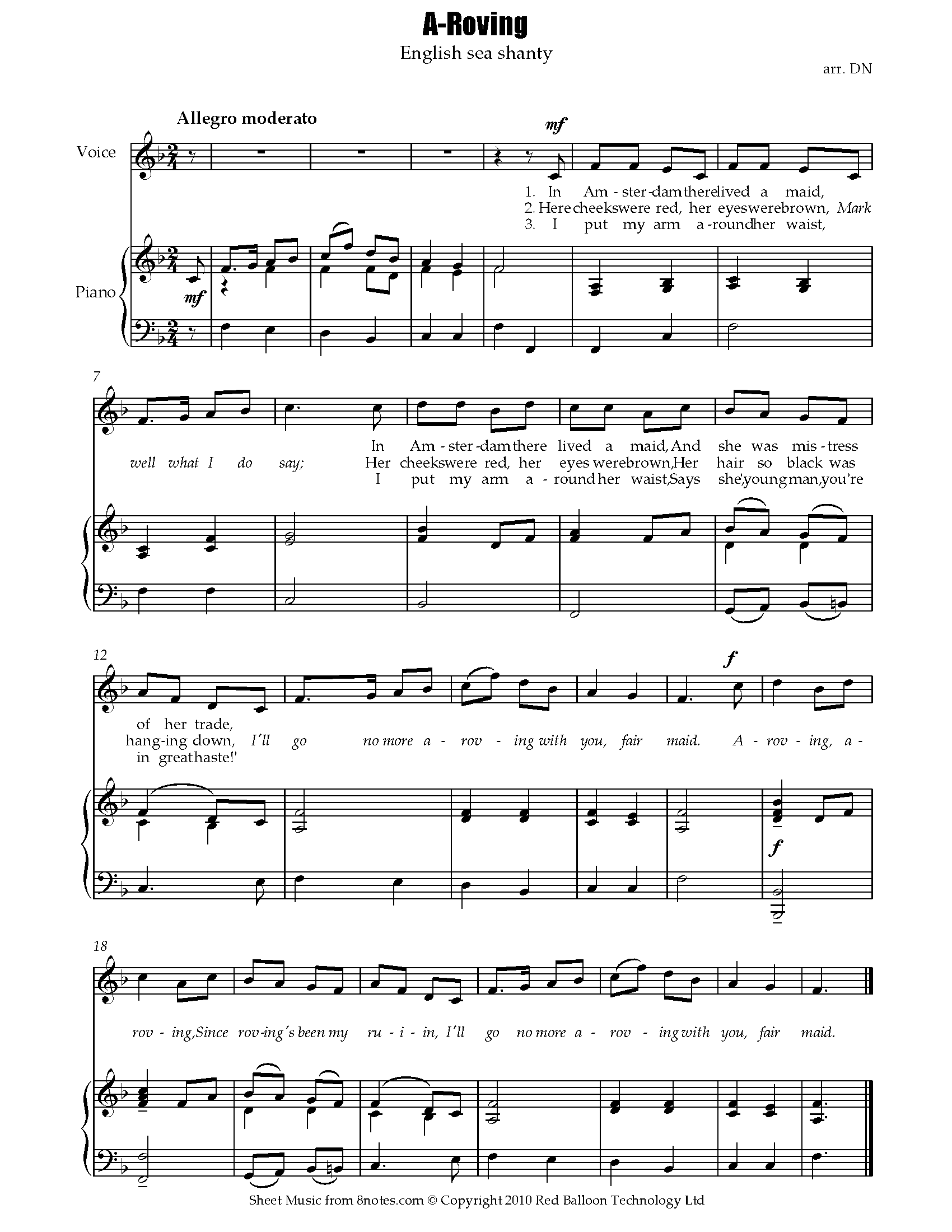 A-Roving (English sea shanty)
6. Leaving of Liverpool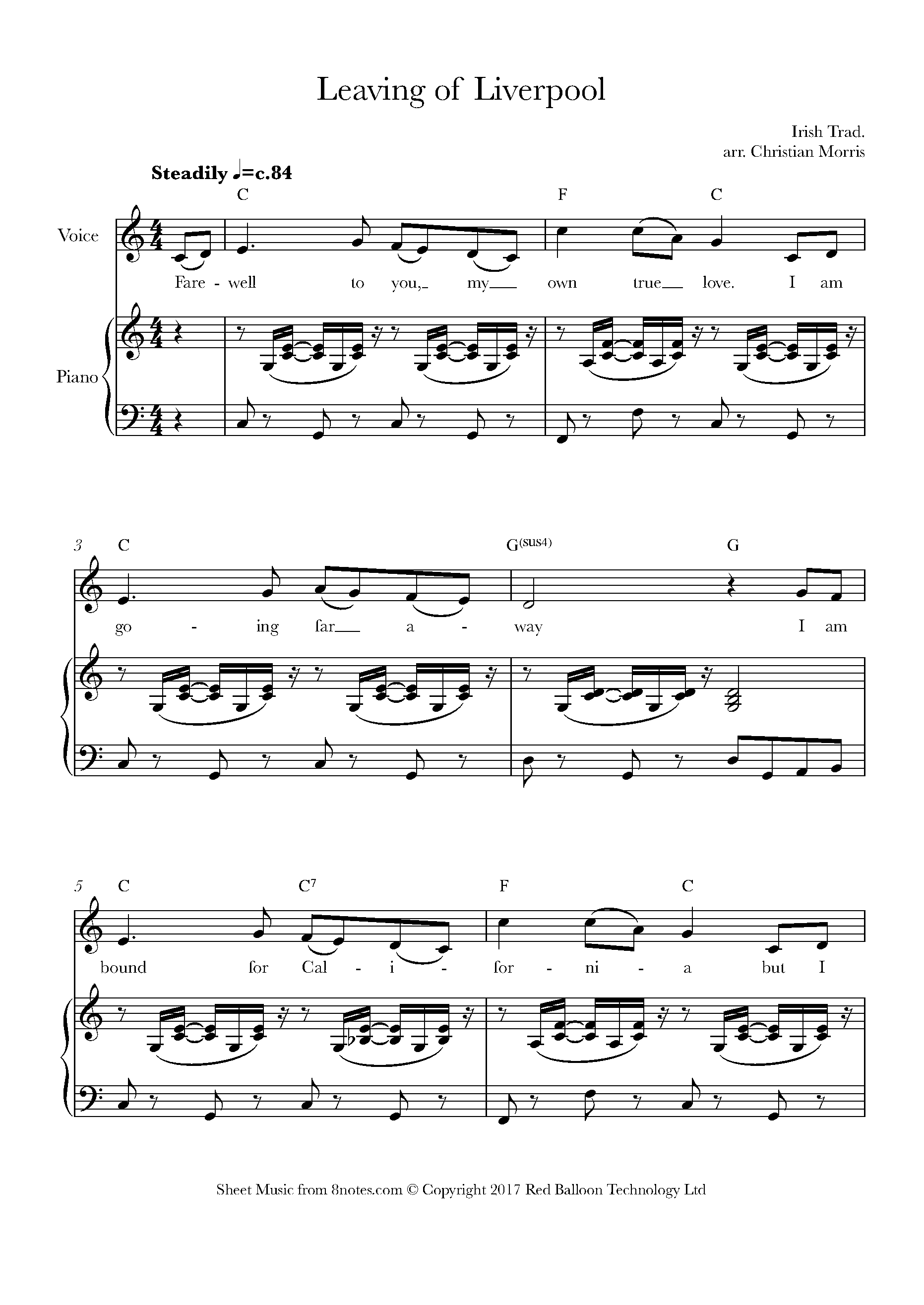 Leaving of Liverpool
7. Balakirev - The Song of the Volga Boatmen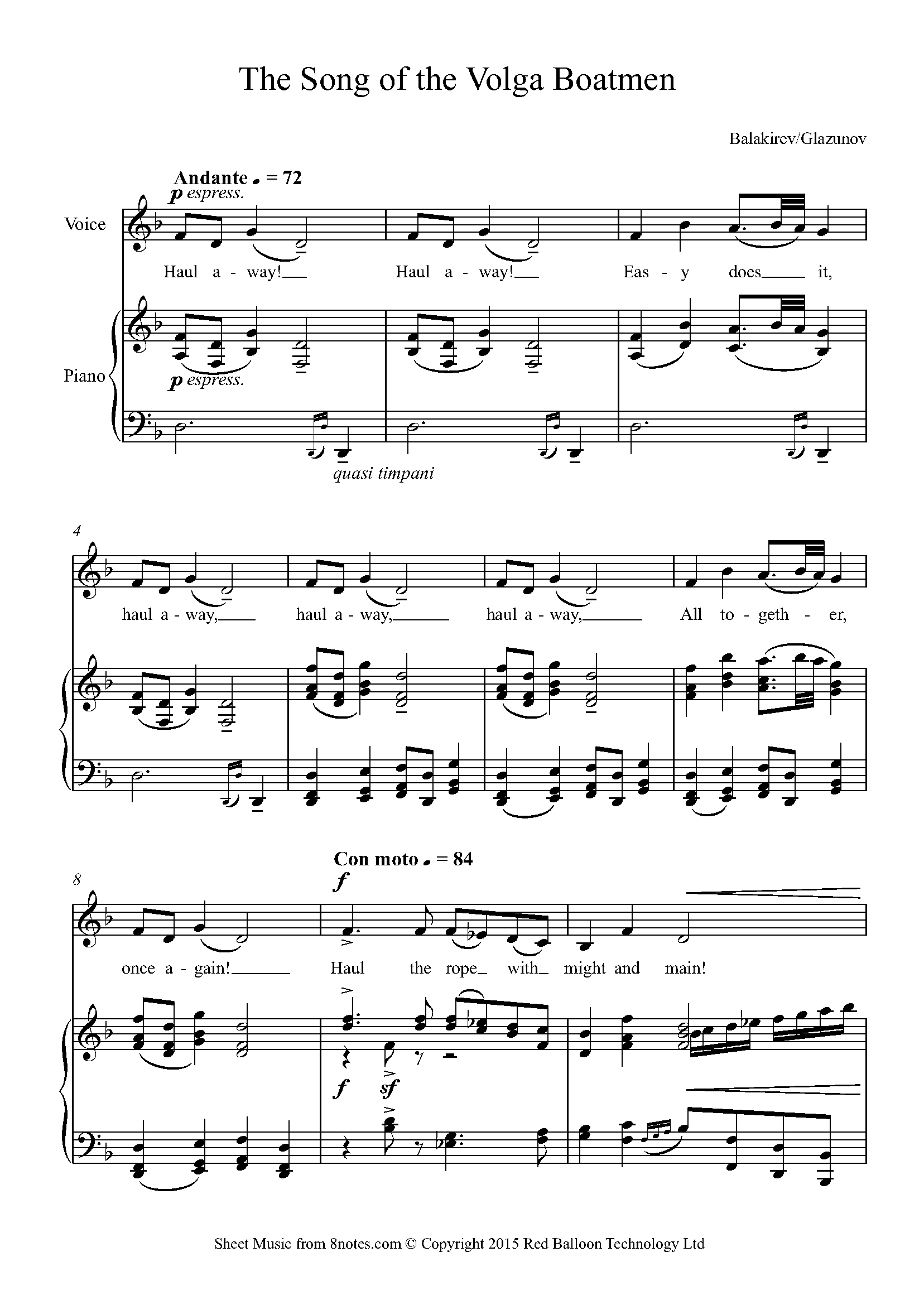 The Song of the Volga Boatmen
8. William Boyce - Heart of Oak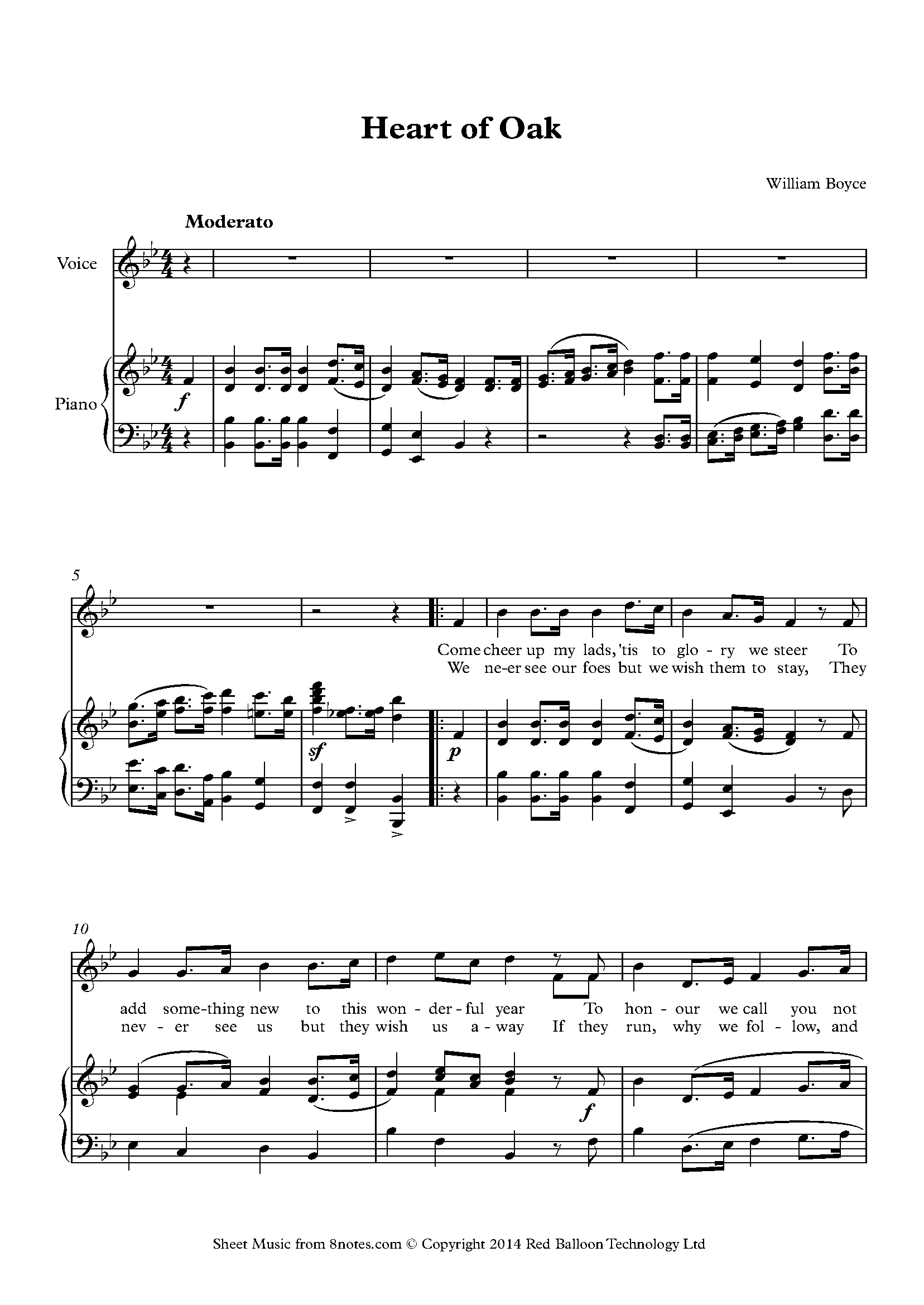 Heart of Oak
9. Spanish Ladies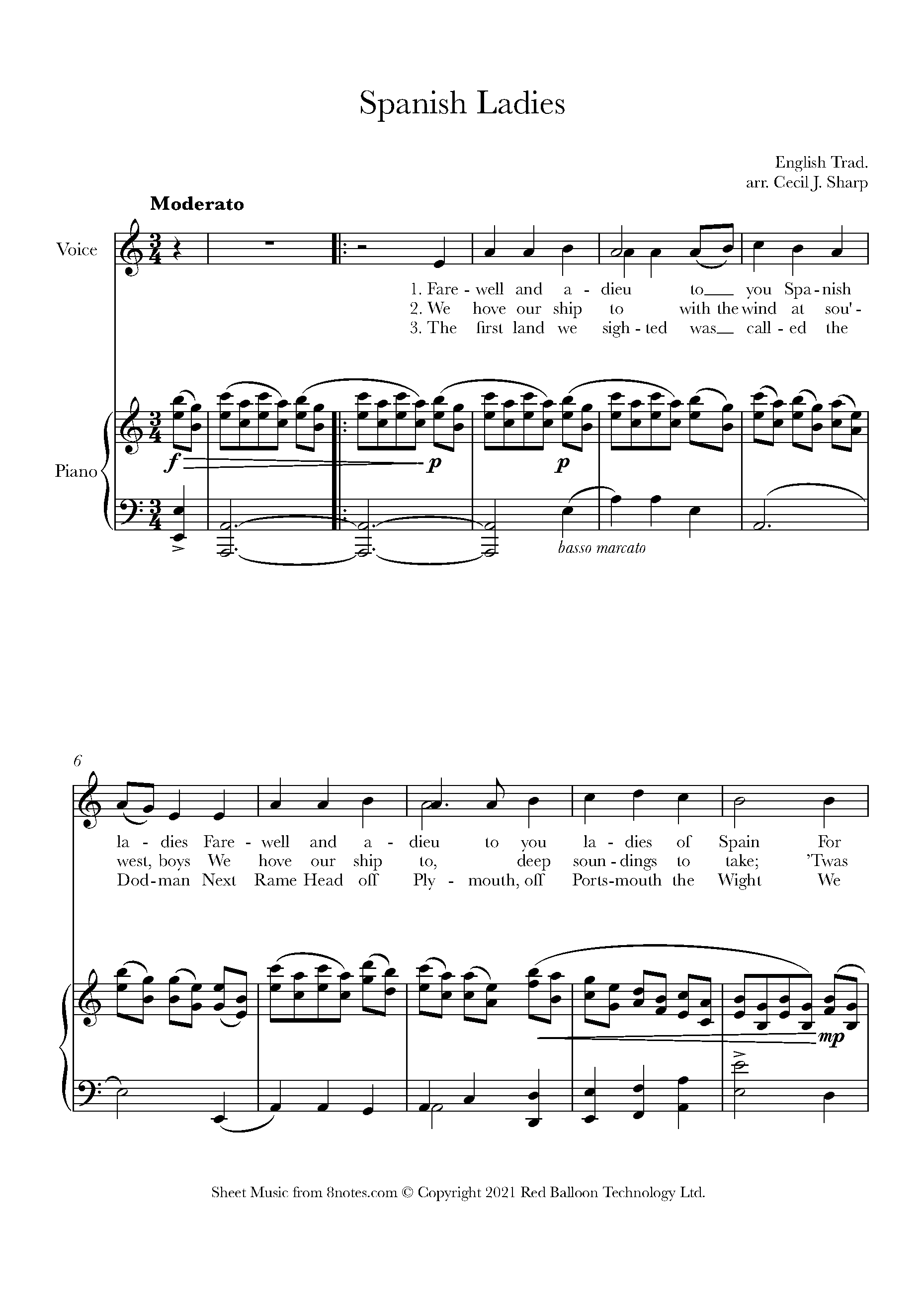 Spanish Ladies
10. Blow the Man Down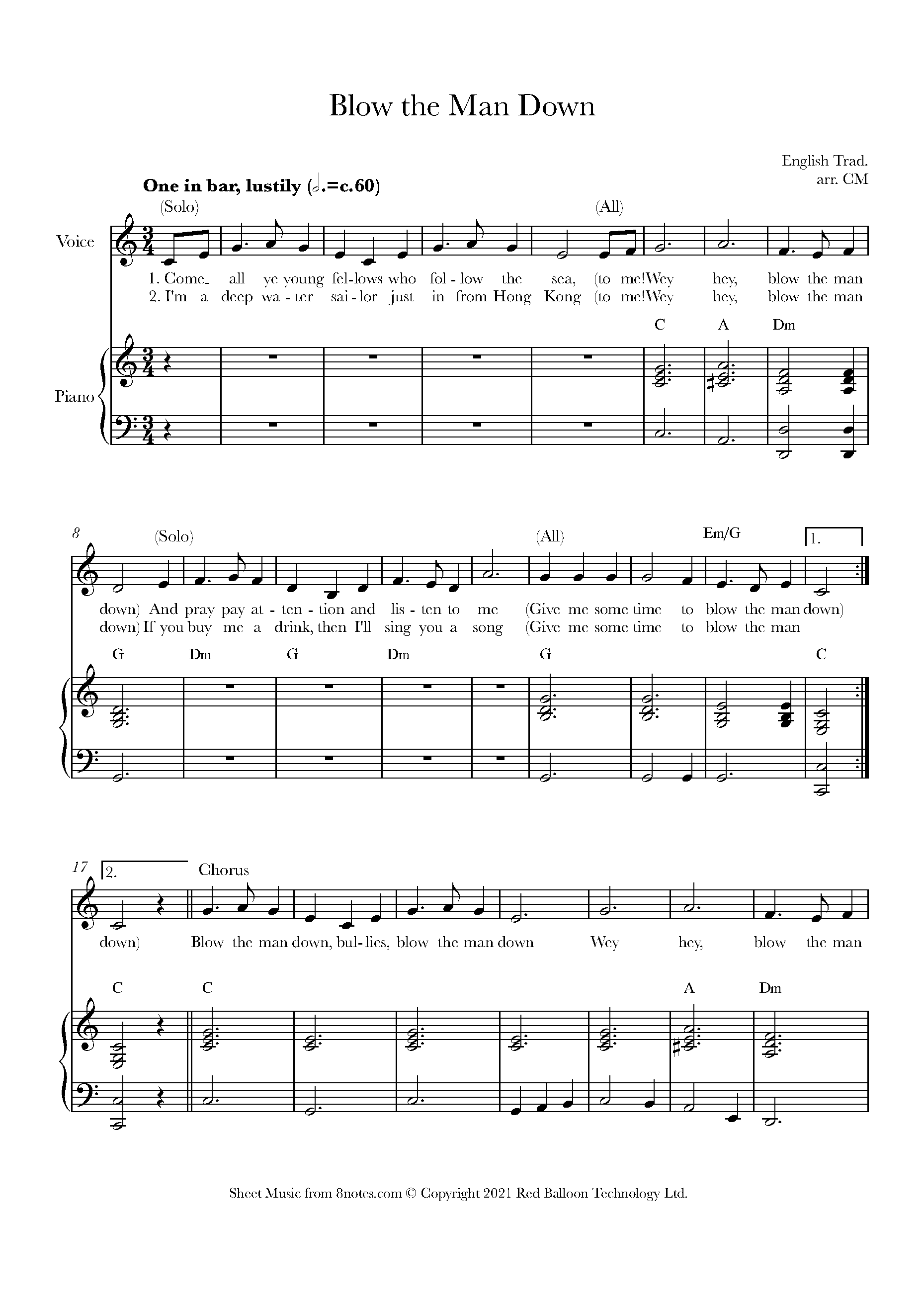 Blow the Man Down
11. Haul Away, Joe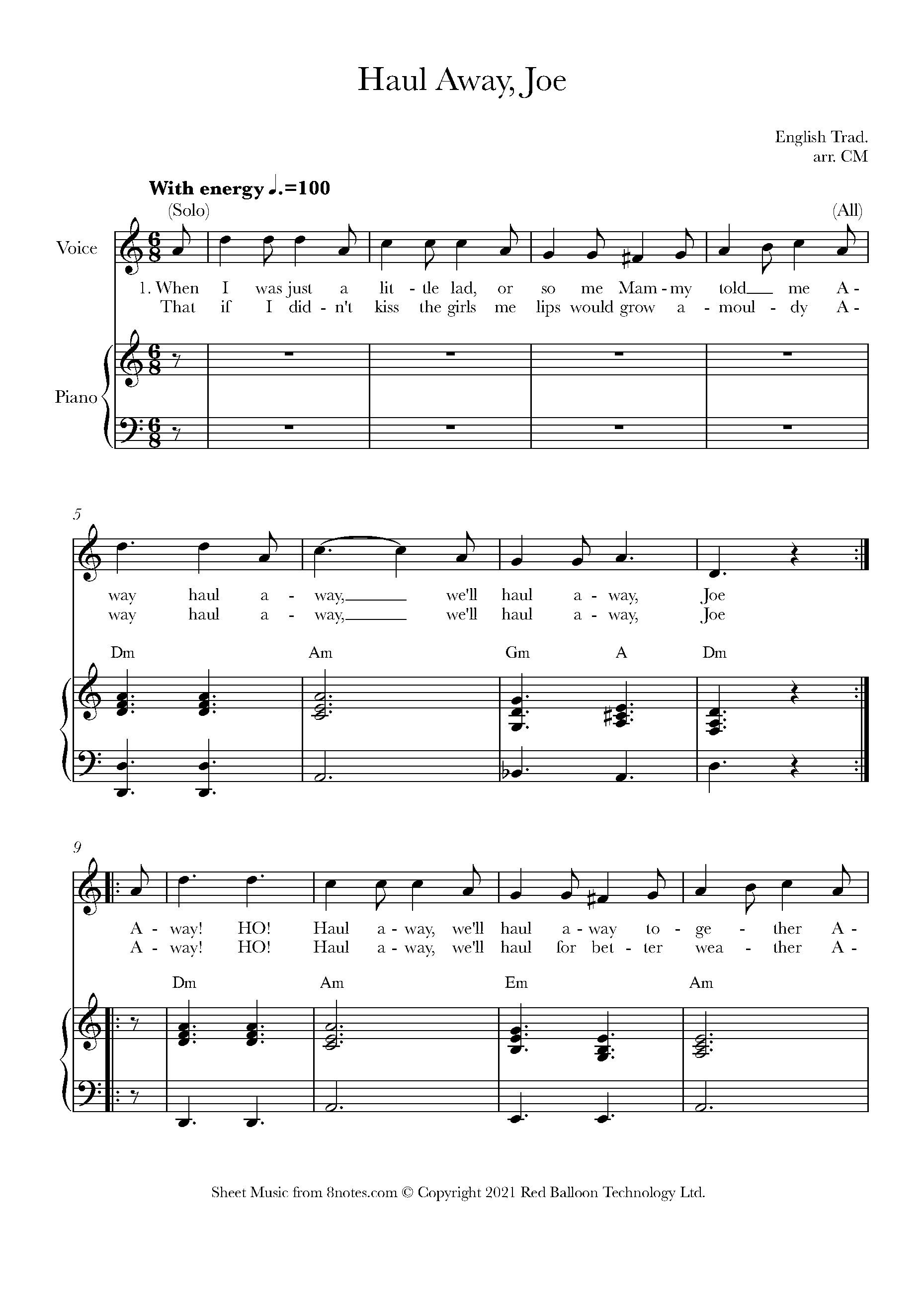 Haul Away, Joe
12. All for My Grog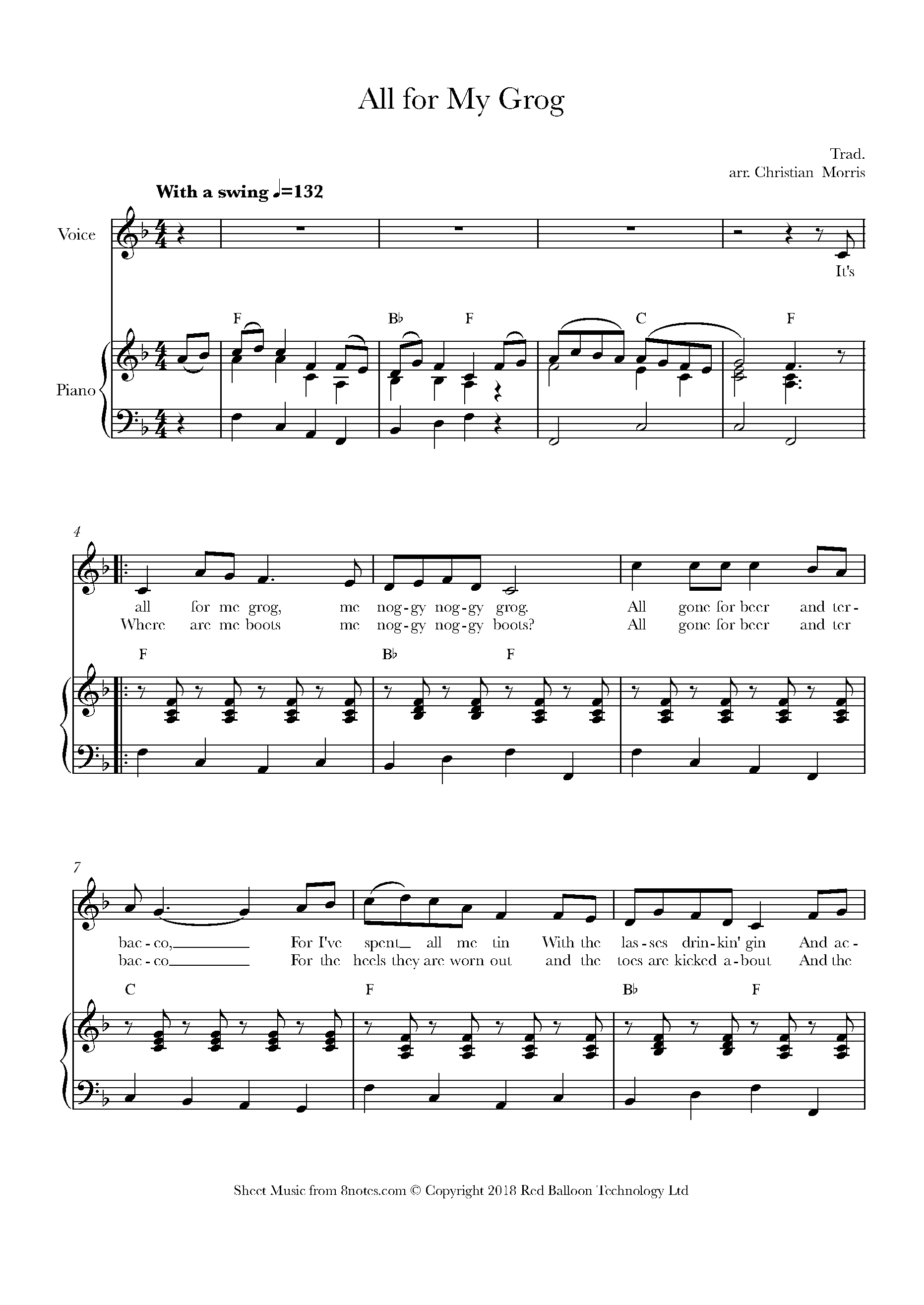 All for My Grog