1. Amazing Grace
Amazing Grace is a Christian hymn with words written by the English poet and clergyman John Newton (1725-1807), published in 1779. With the message that forgiveness and redemption are possible regardless of sins committed and that the soul can be delivered from despair through the mercy of God, Amazing Grace is one of the most recognizable songs in the English-speaking world. In 1835 William Walker assigned Newton's words to a traditional song named "New Britain", to create the version we know today, which appeared for the first time in Walker's shape note tunebook Southern Harmony in 1847.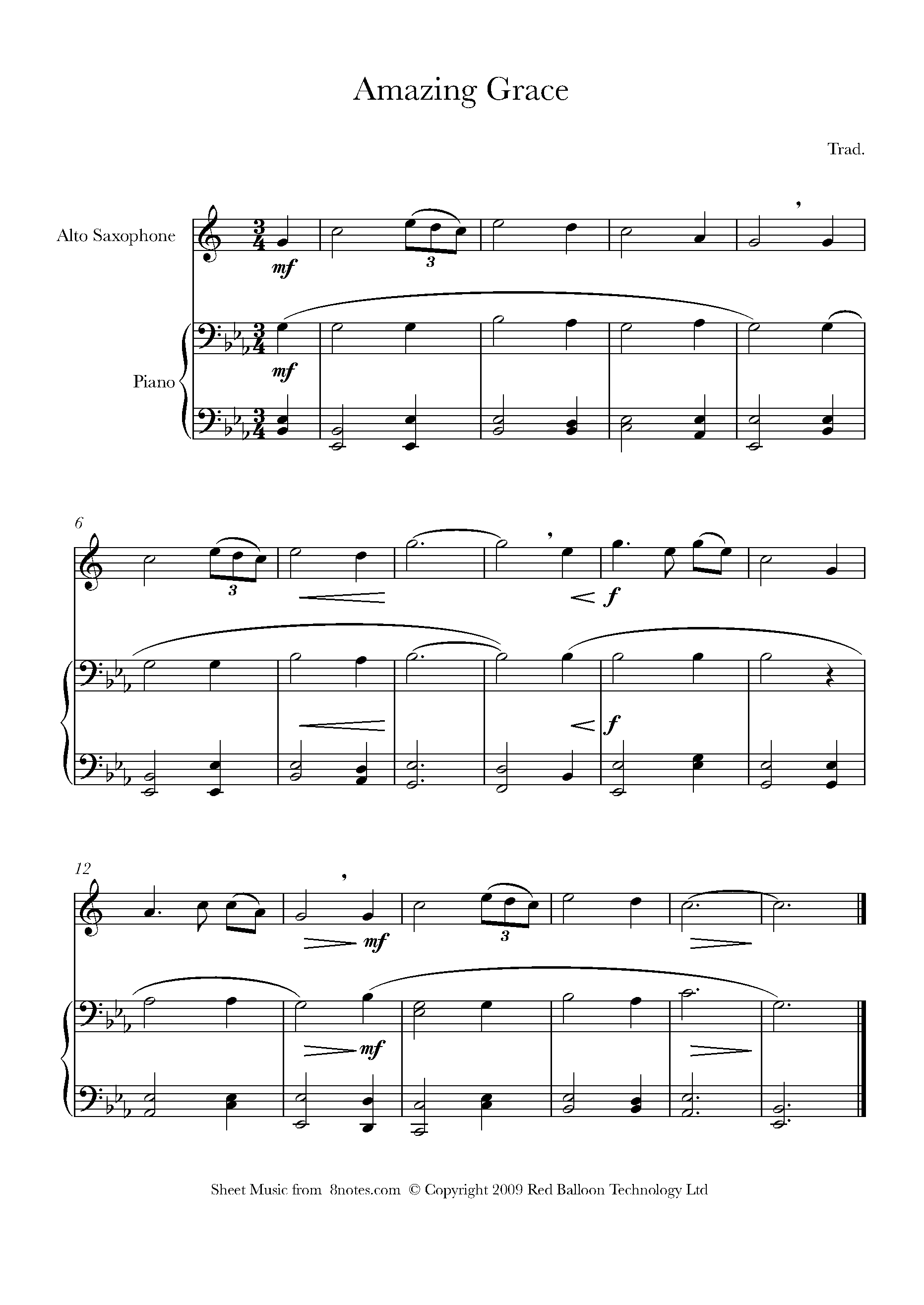 Amazing Grace
2. Schubert - Ave Maria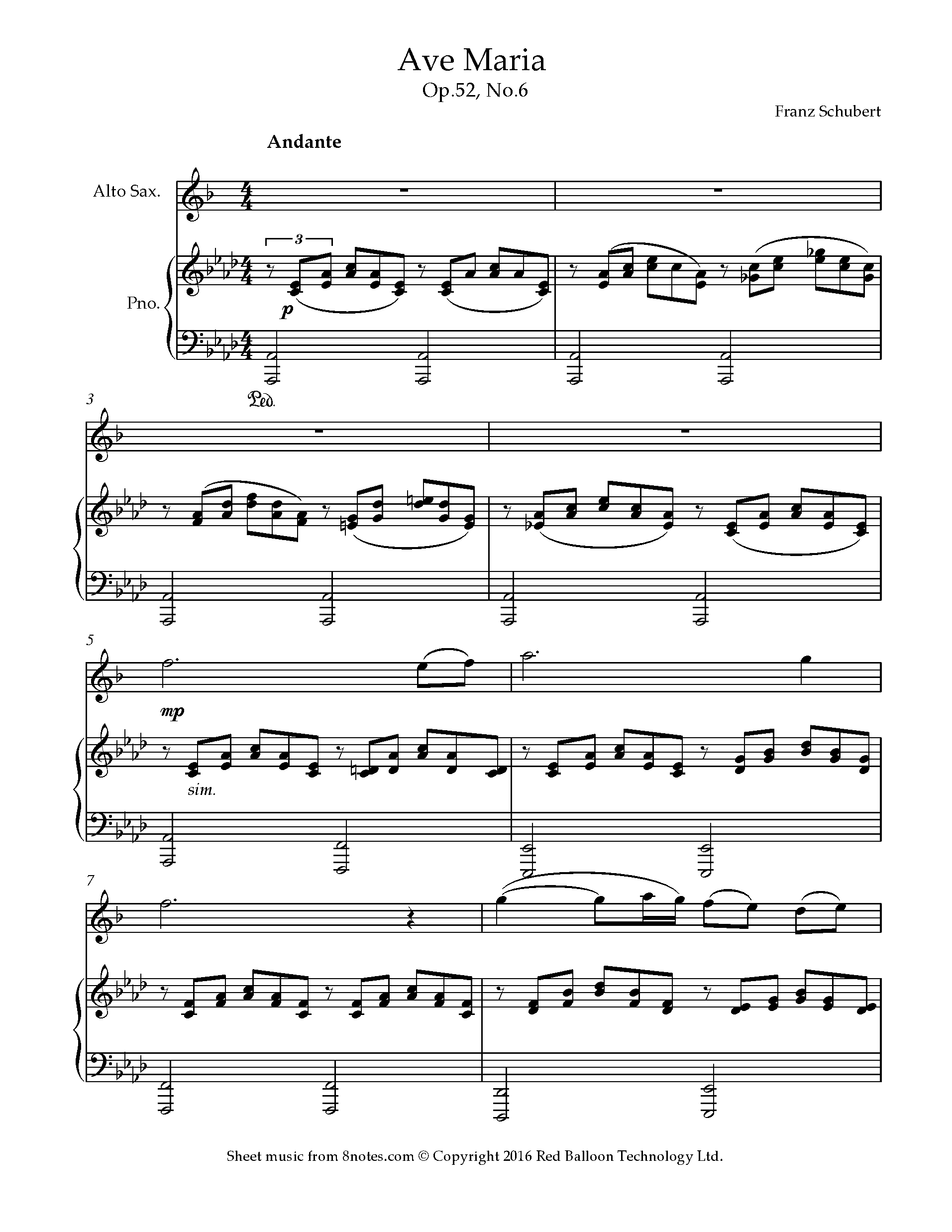 Ave Maria
3. Bach - Erbarme dich from Matthew Passion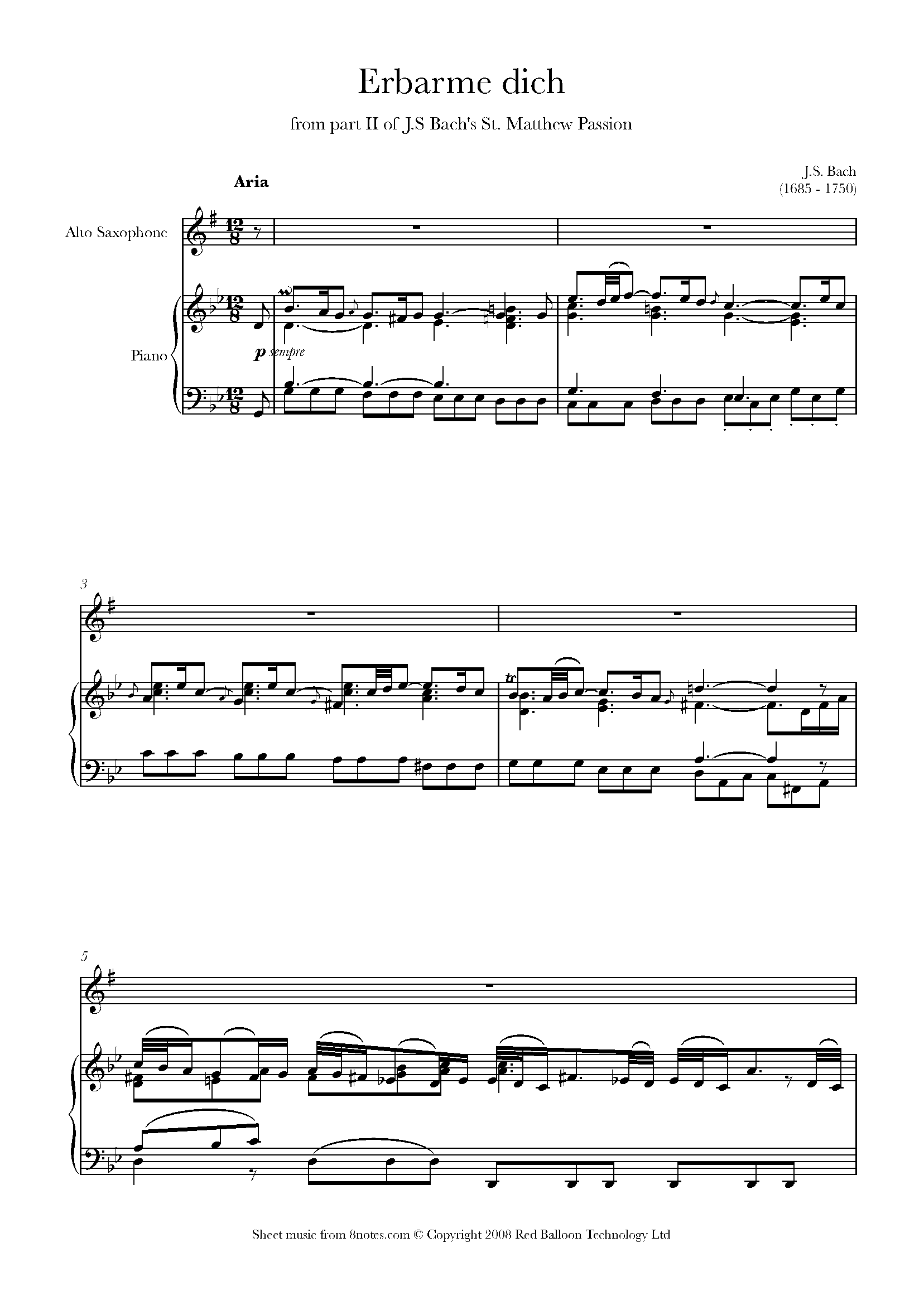 Erbarme dich from Matthew Passion
4. Go Down, Moses
"Go Down Moses" is an American Negro spiritual. It describes events in the Old Testament of the Bible, specifically Exodus 7:26: "And the Lord spoke unto Moses, go unto Pharaoh, and say unto him, thus saith the Lord, Let my people go, that they may serve me", in which God commands Moses to demand the release of the Israelites from bondage in Egypt. In the song "Israel" represents the African-American slaves while "Egypt" and "Pharaoh" represent the slavemaster.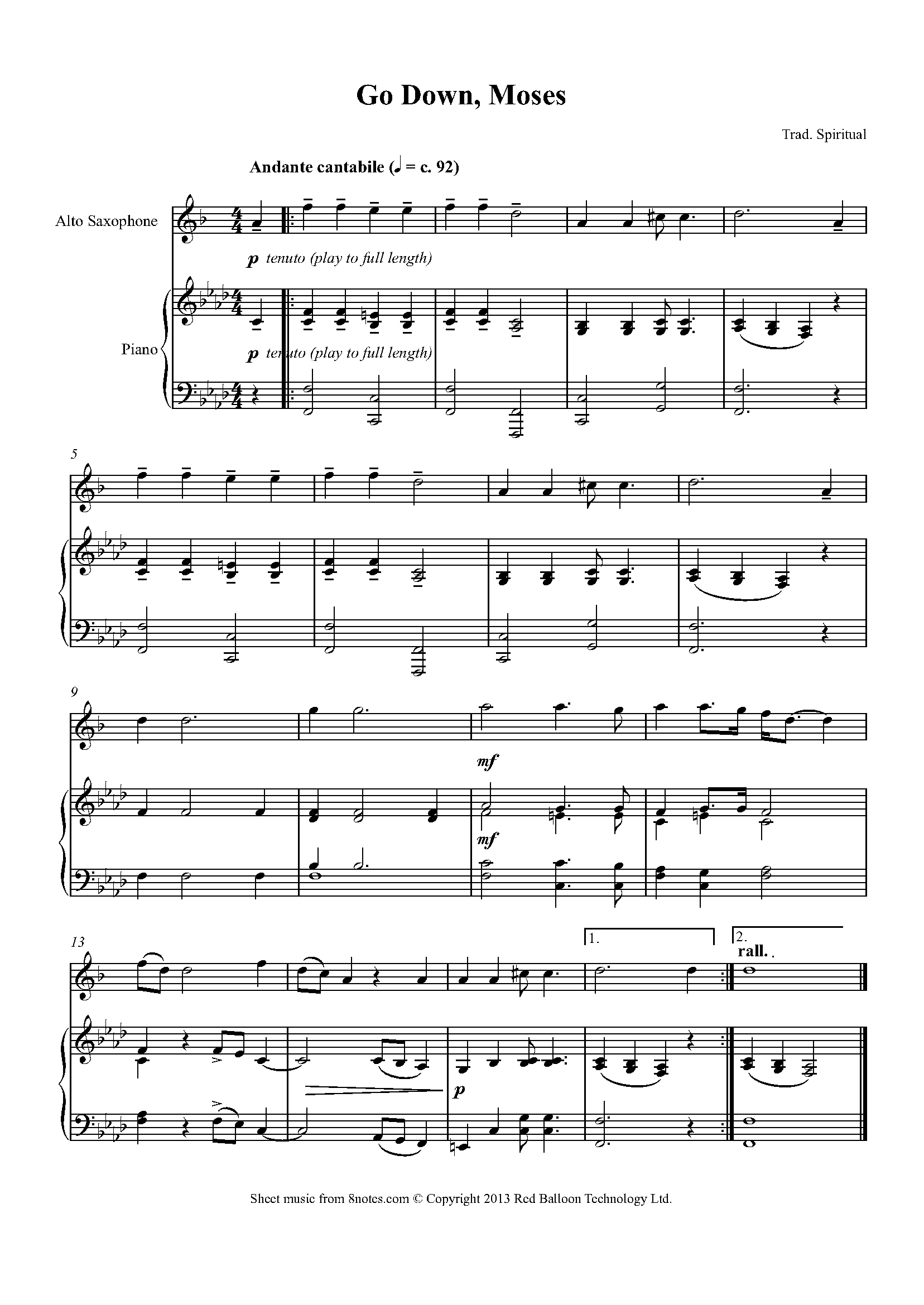 Go Down, Moses
5. Mozart - Lacrimosa dies illa from Requiem Mass
Lacrimosa, meaning 'weeping' is the last section of the Dies Irae sequence from Mozart's Requiem. A Requiem or Requiem Mass, is a rite usually performed at a funeral. It contains some of the last bars of music penned by the composer and, appropriatelly, was used in the film Amadeus to accompany the composer's burial.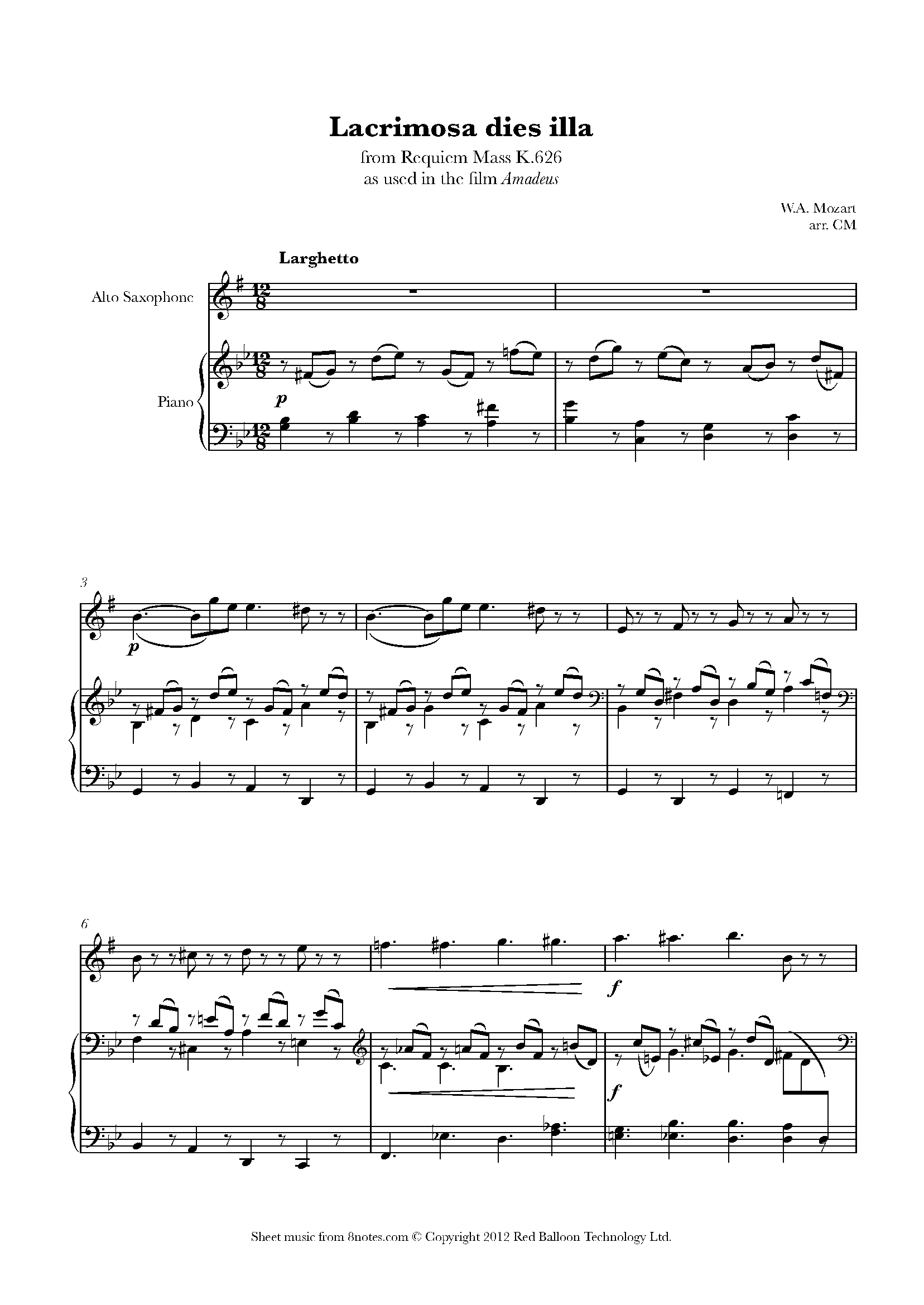 Lacrimosa dies illa from Requiem Mass
6. Deep River (Spiritual)
"Deep River" is an anonymous spiritual of African American origin. It has been sung in several films, including the 1929 film version of Show Boat, although it was not used in the original show. The melody was also adapted into the popular song "Dear Old Southland", in 1921. Deep River is sung as the closing spiritual in Michael Tippett's oratorio, A Child of Our Time.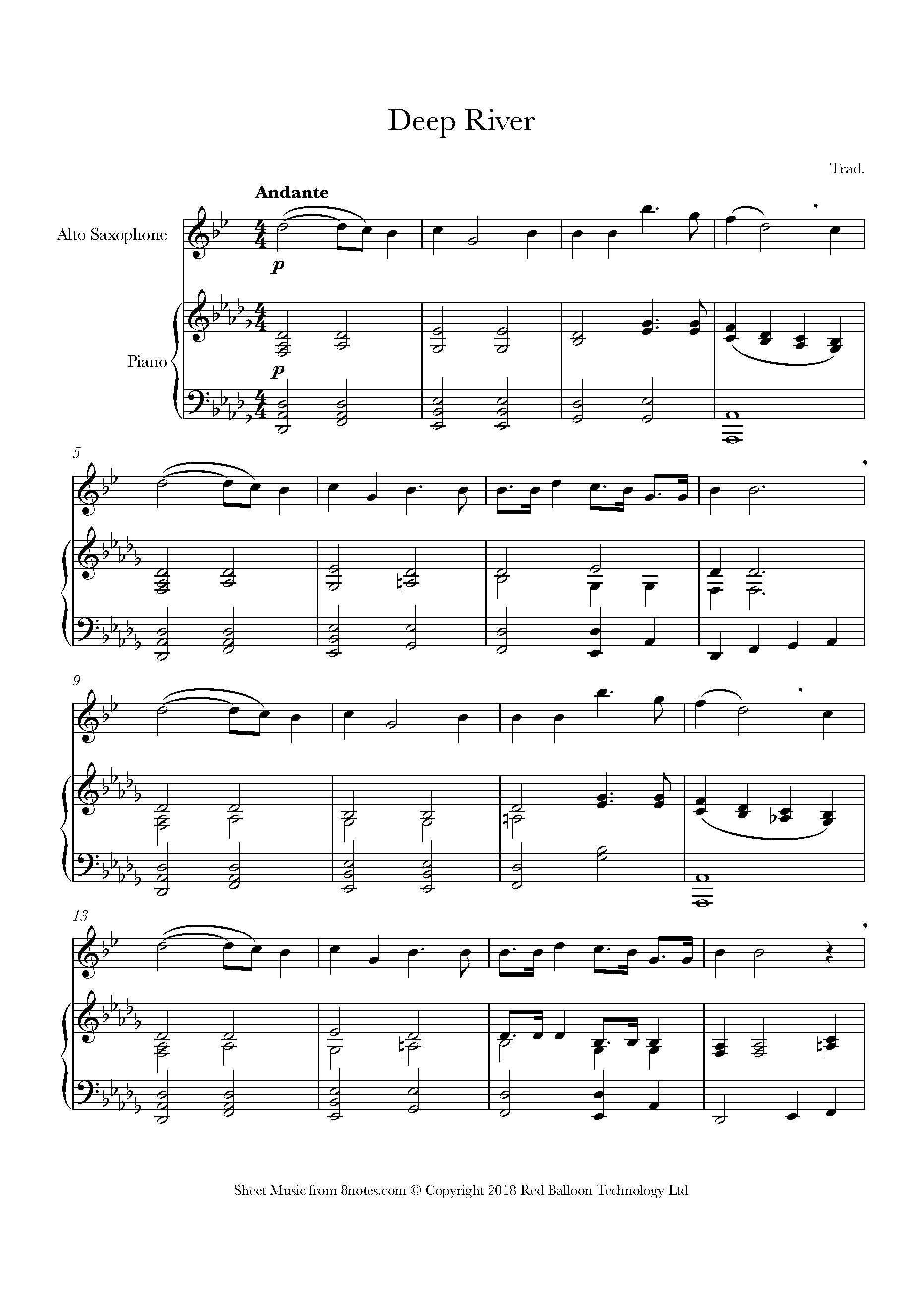 Deep River (Spiritual)
7. Franck - Panis Angelicus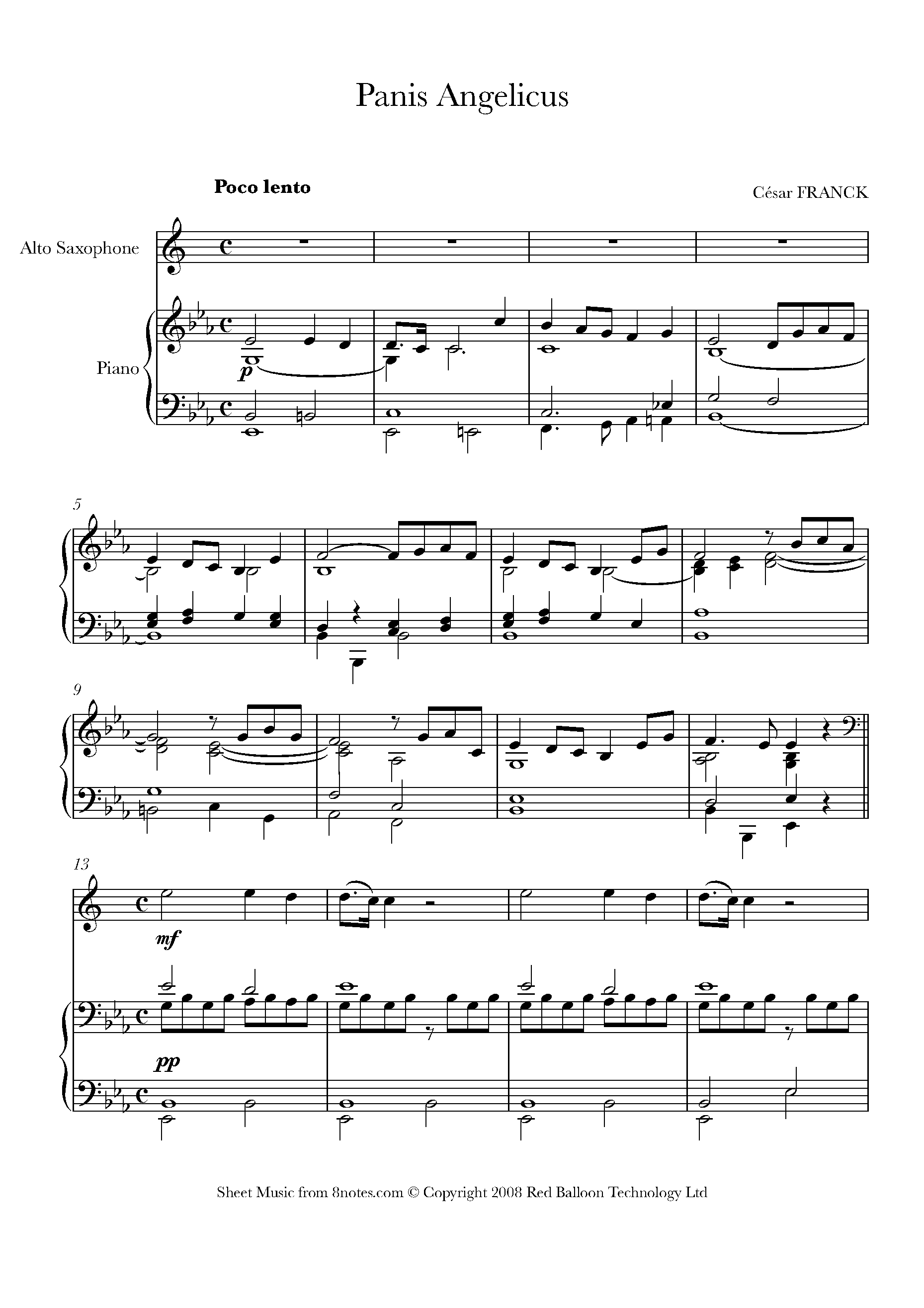 Panis Angelicus
8. Faure - Pie Jesu from the Requiem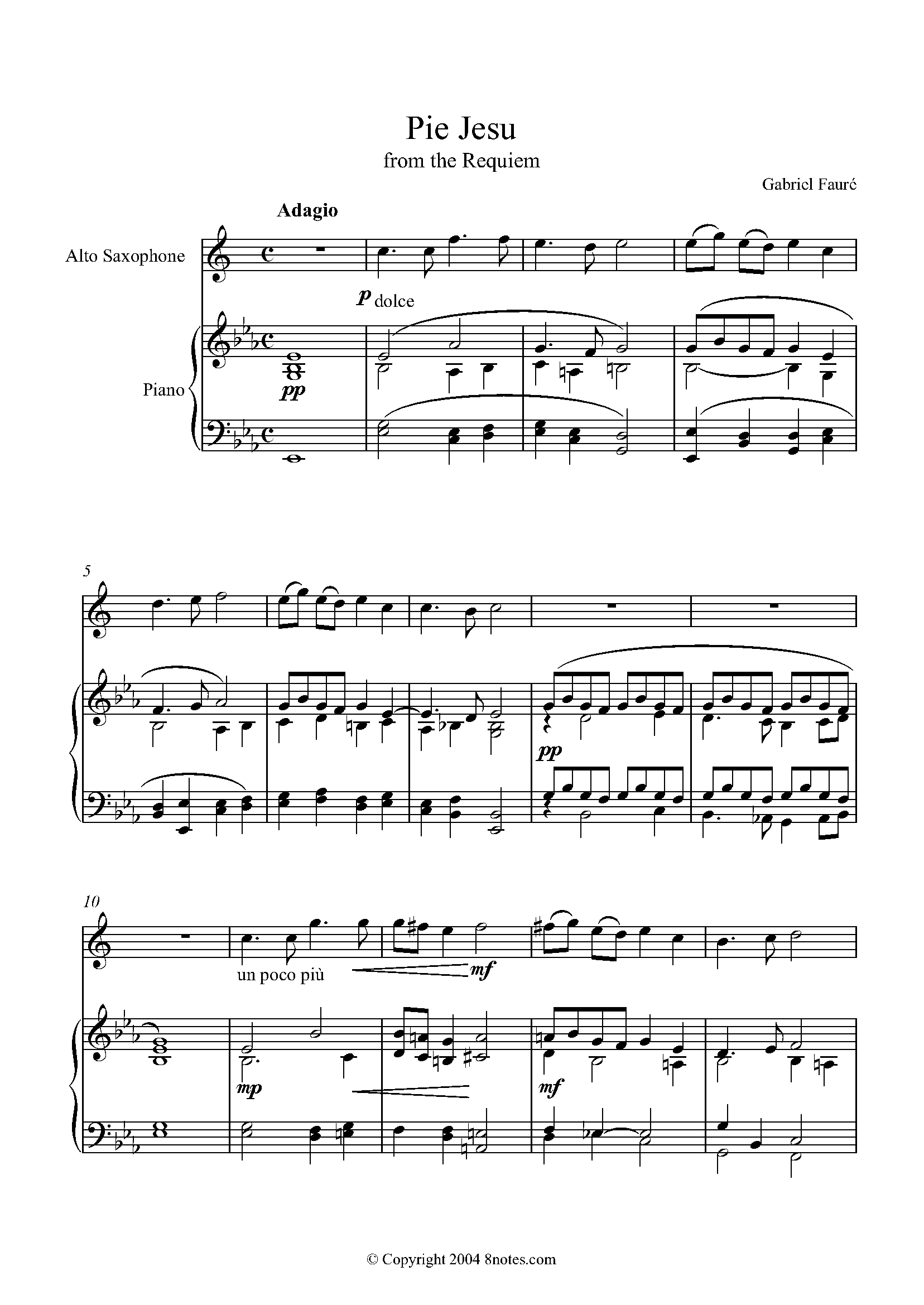 Pie Jesu from the Requiem
9. Mascagni - Intermezzo from Cavalleria Rusticana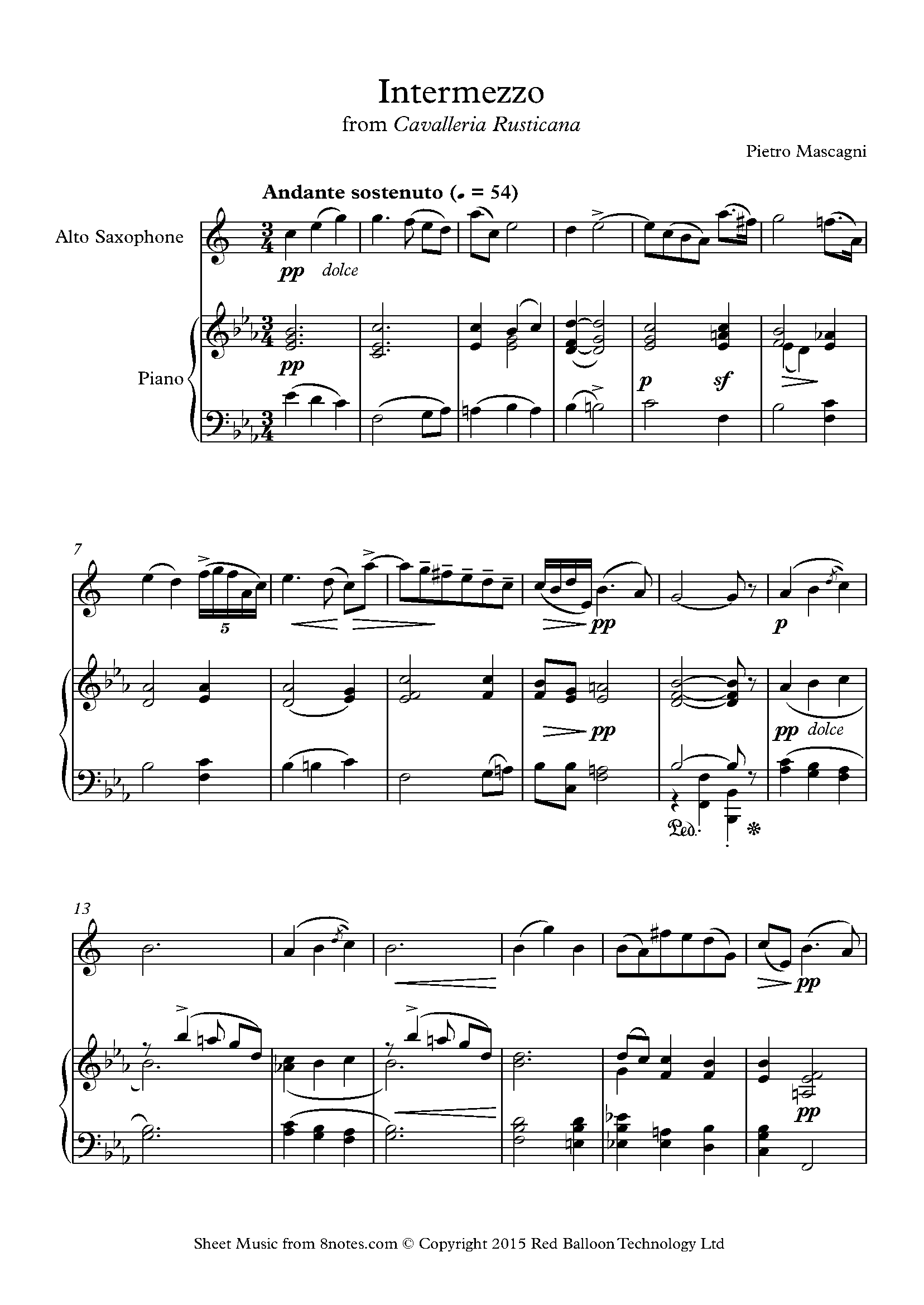 Intermezzo from Cavalleria Rusticana
10. Berlioz - The Shepherds Farewell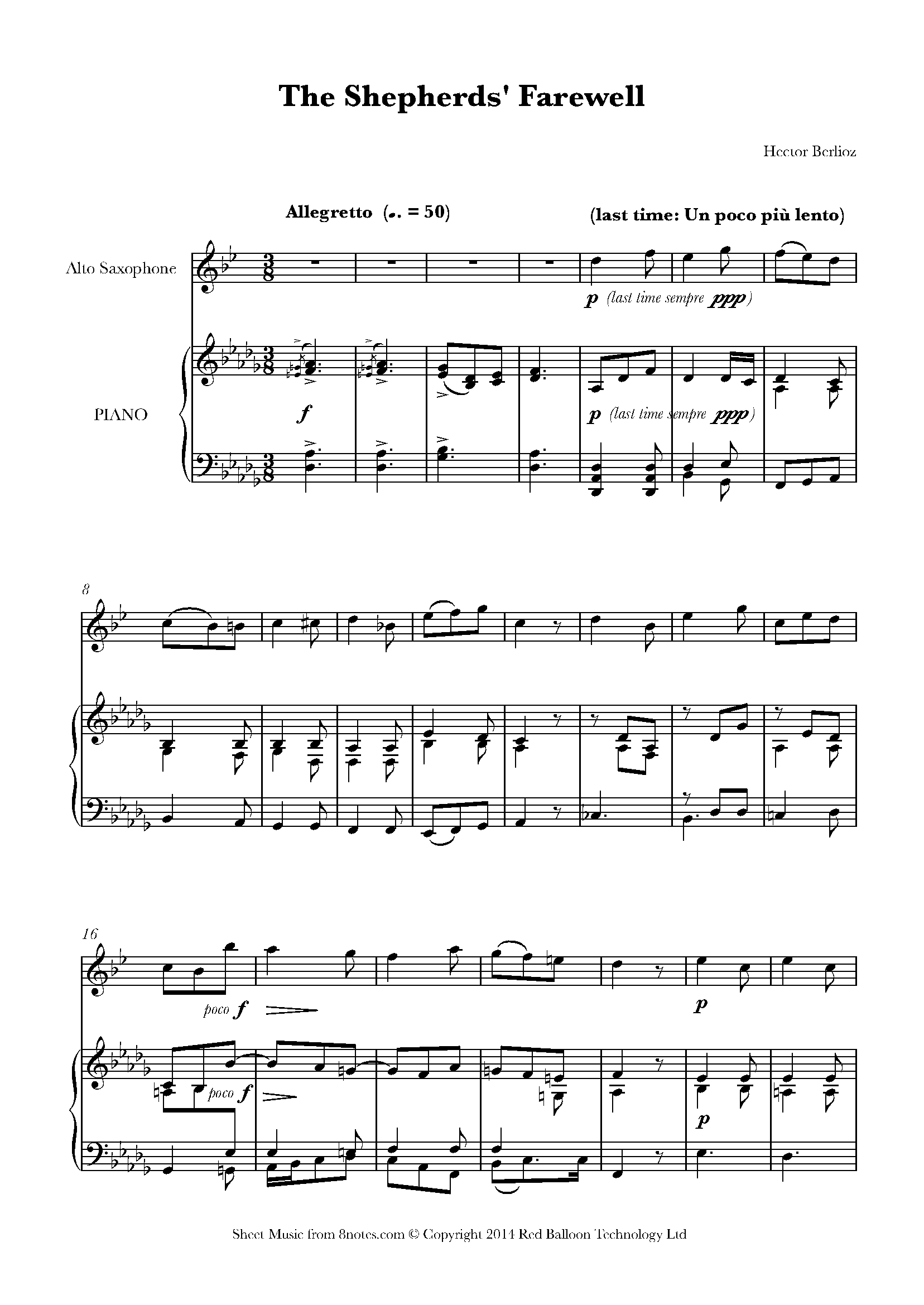 The Shepherds Farewell
11. Faure - Cantique de Jean Racine, Op. 11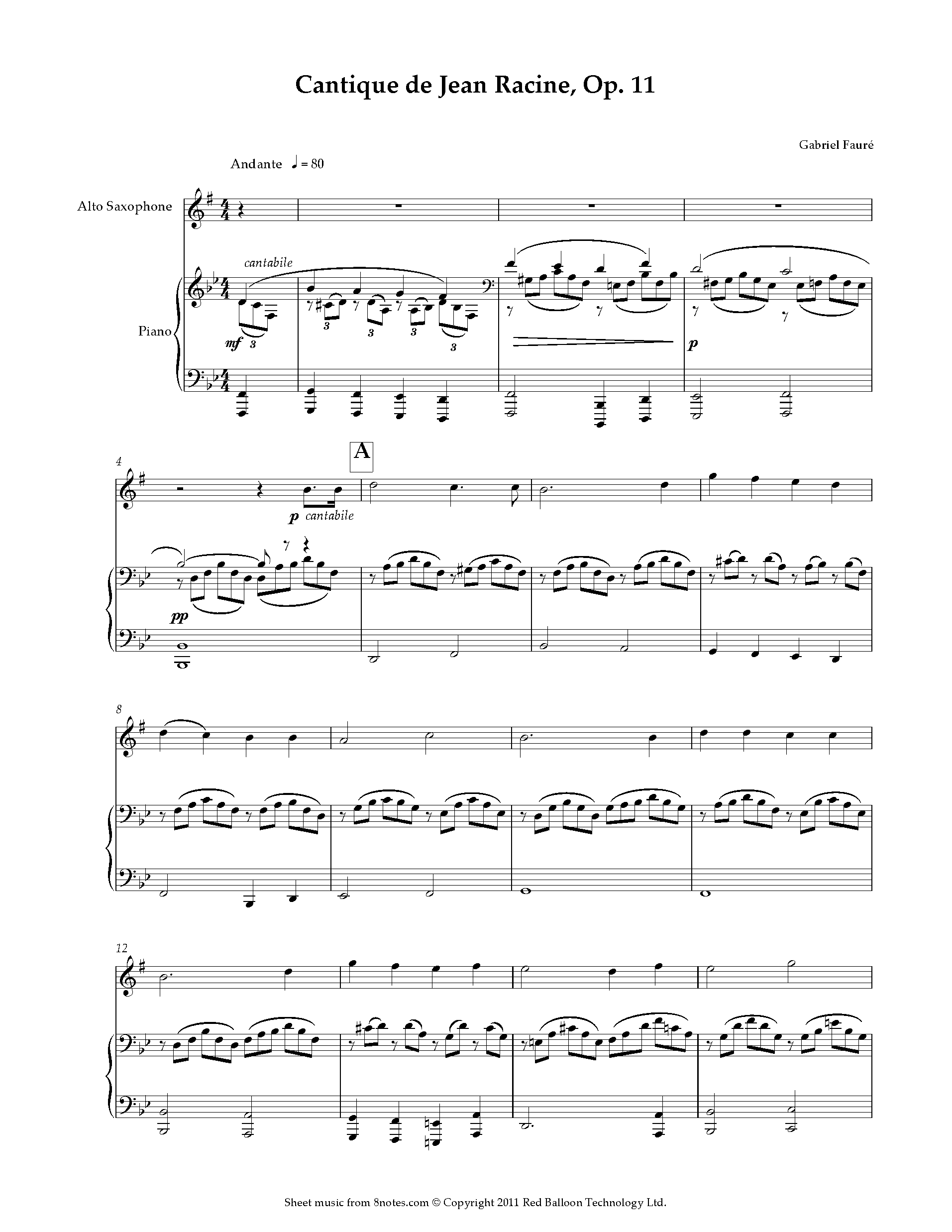 Cantique de Jean Racine, Op. 11
12. Mozart - Ave Verum Corpus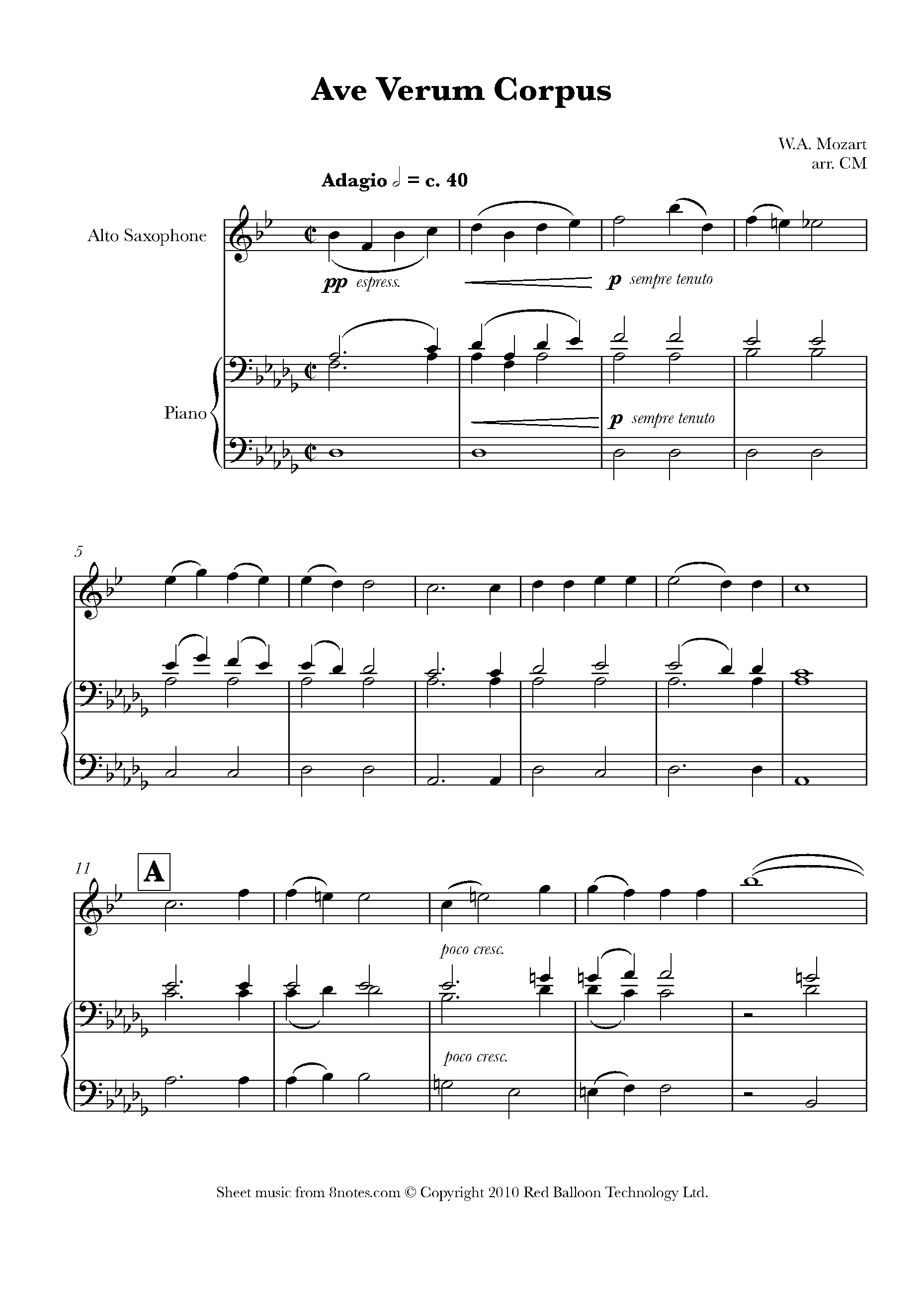 Ave Verum Corpus
13. Mozart - Laudate Dominum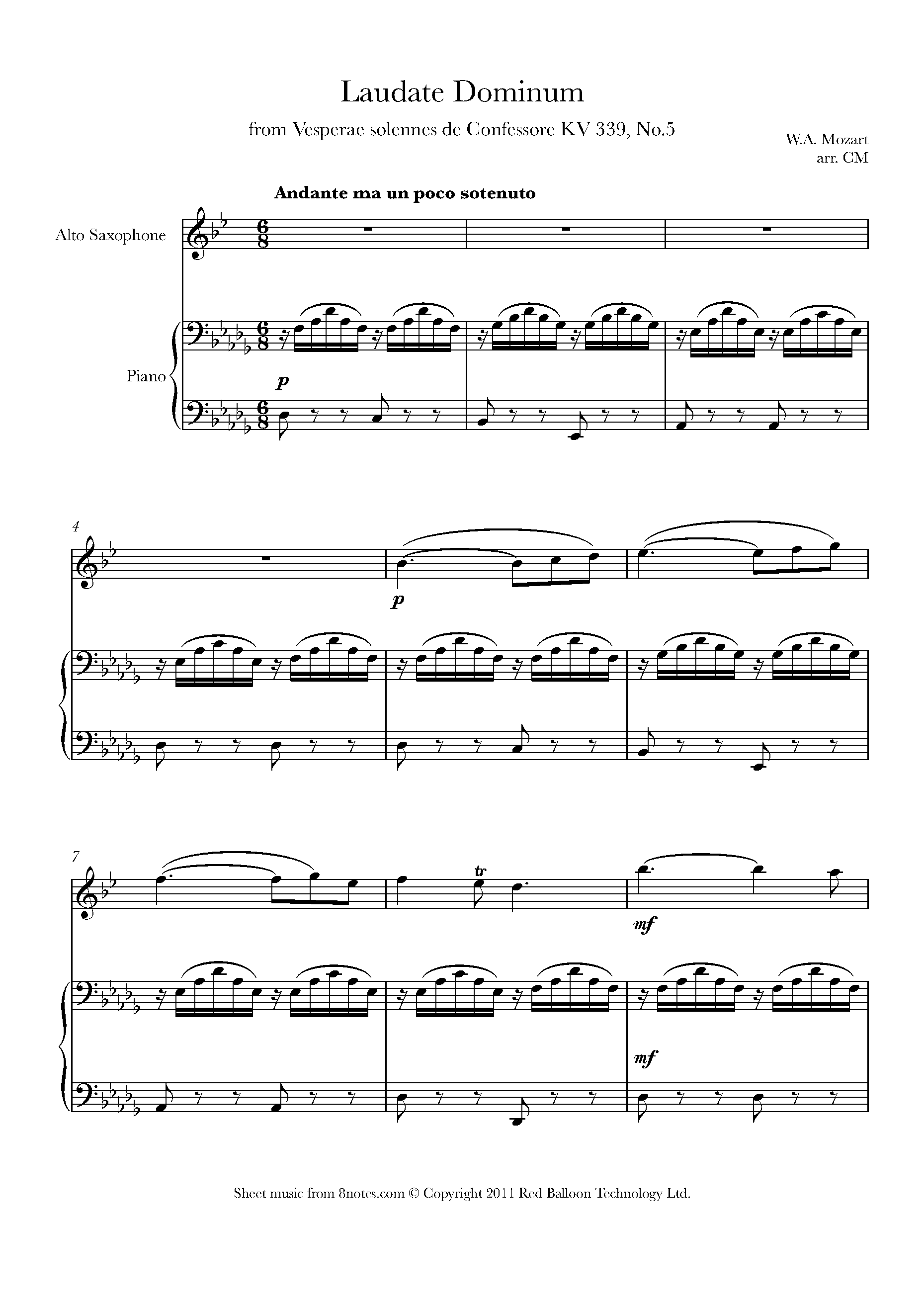 Laudate Dominum
14. Allegri - Miserere Mei Deus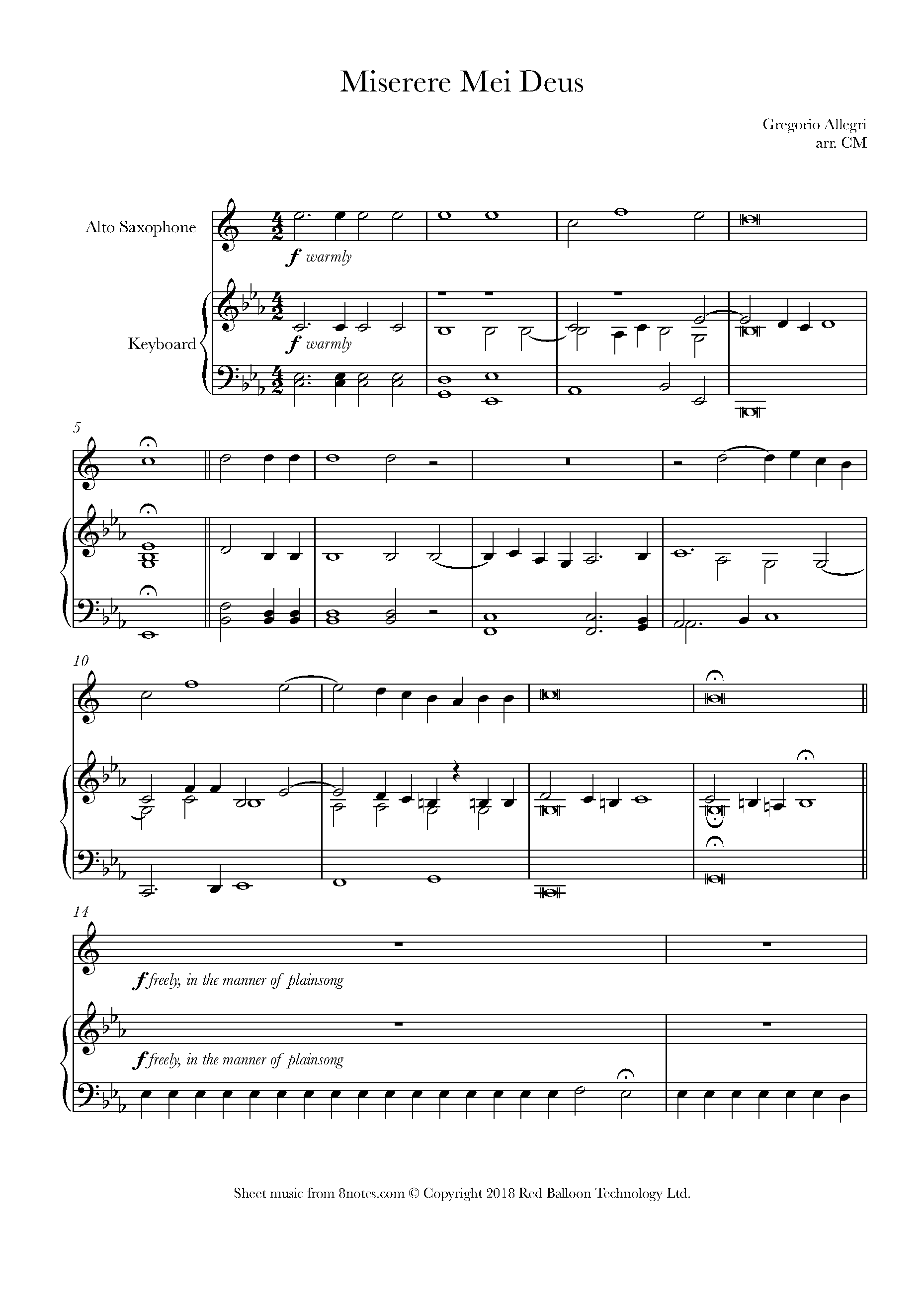 Miserere Mei Deus