This March is from Tchaikovsky's hugely popular ballet 'The Nutcracker.' It's full of energy and life - in fact it's maybe a little more of a dance than a march, with its skipping dotted rhythms. A joyful March!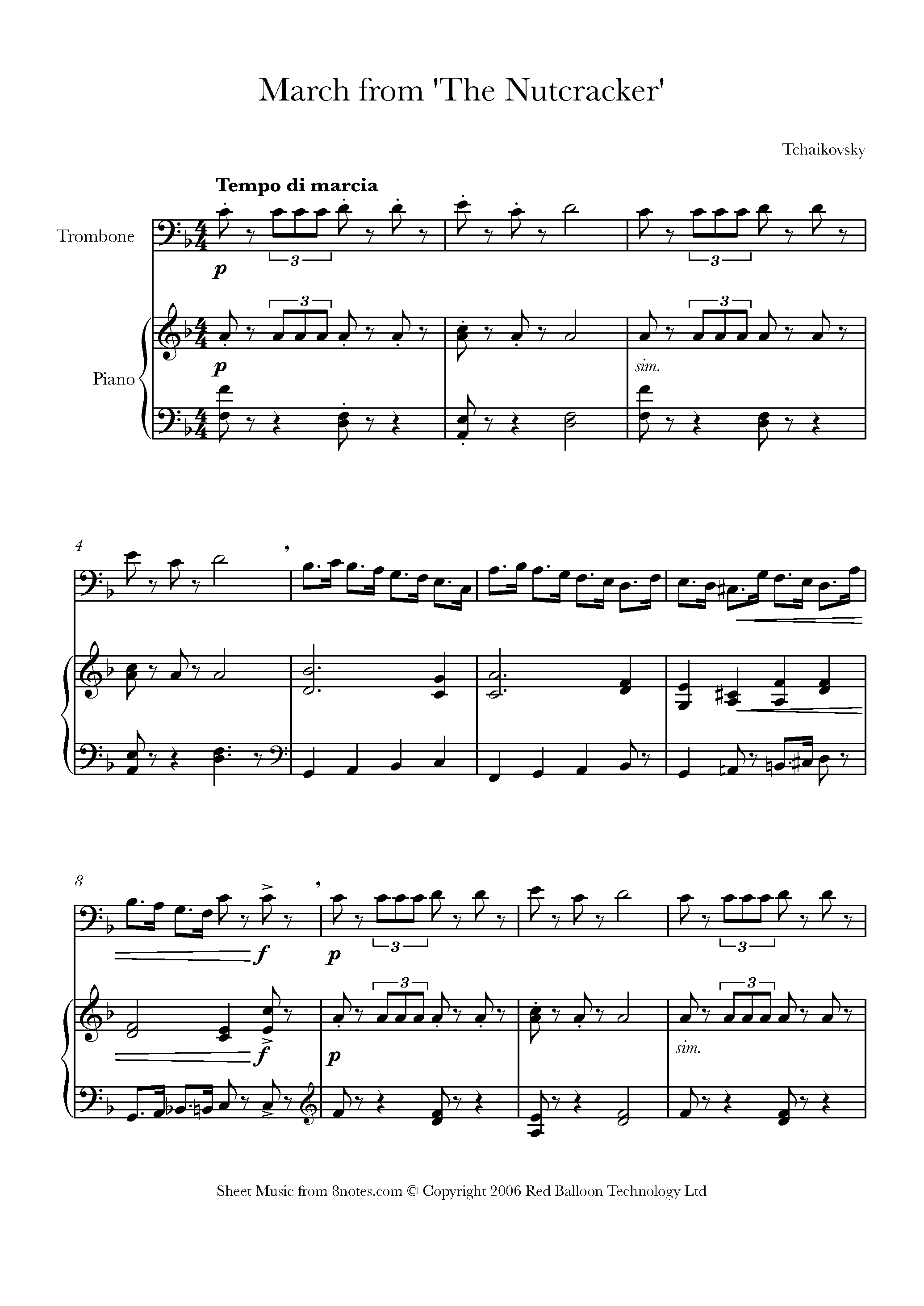 March from The Nutcracker
Though a gospel hymn, When the Saints has also become a jazz classic, being particularly associated with the Dixieland style of great players such as Louis Armstrong. As it is one of the most familiar and beloved pieces, it is a great way for players of all levels to show off their performing chops!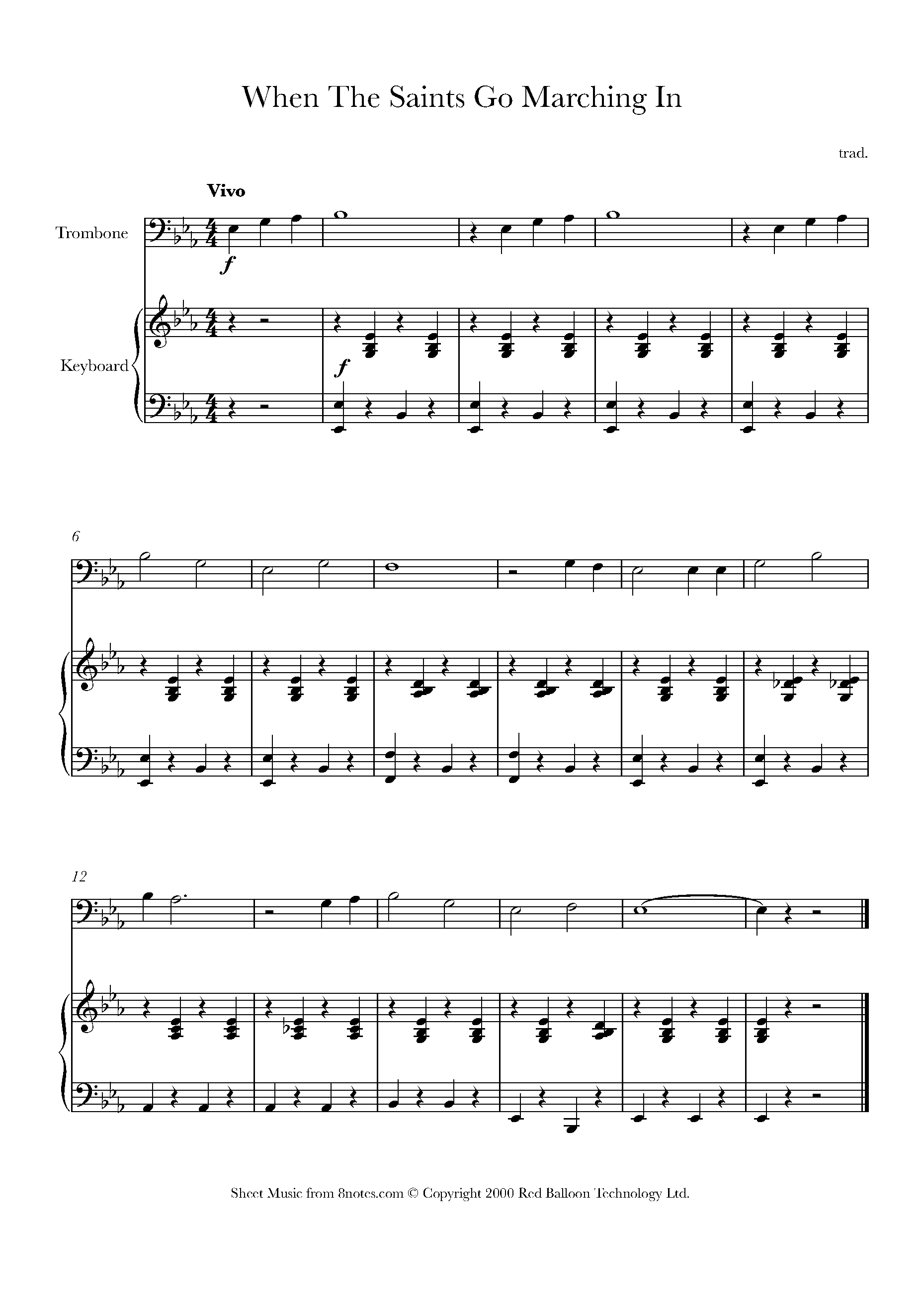 When the saints come Marching In
The Stars and Stripes Forever is an American patriotic march, written by John Philip Sousa in 1896. It was composed in honour of David Blakely, who was manager of the Sousa Band. It was an instant hit and only a year later was adopted as the official national march of the United States of America.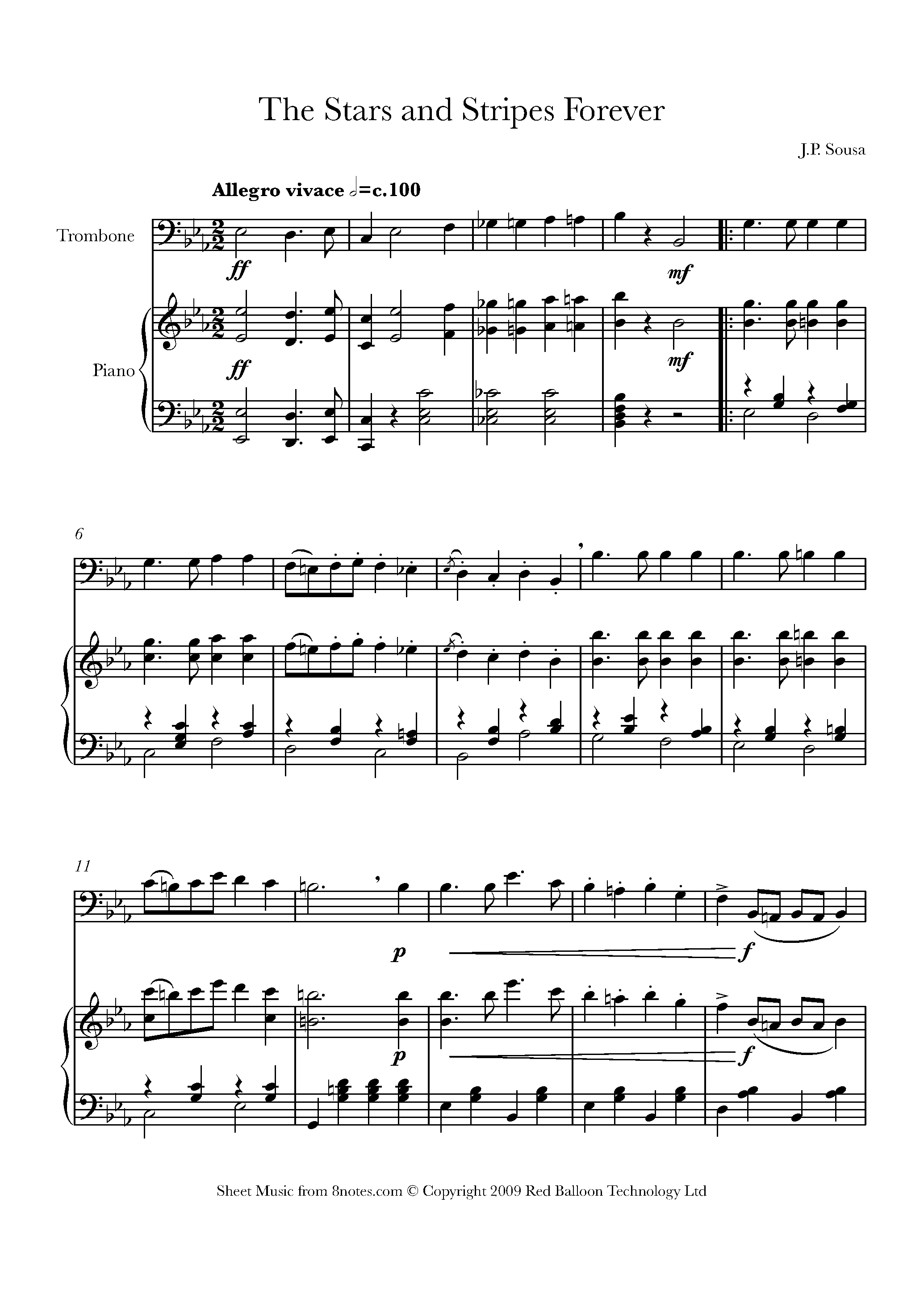 The Stars and Stripes Forever
Tchaikovsky's Marche Slave, published in 1876, was written to mark Russia's role in the Serbo-Turkish War. It's magnificent main melody is the Slavic folk song Sunce jarko, ne sijaš jednako, which Tchaikovsky deploys to depict the anguish of the Serbs.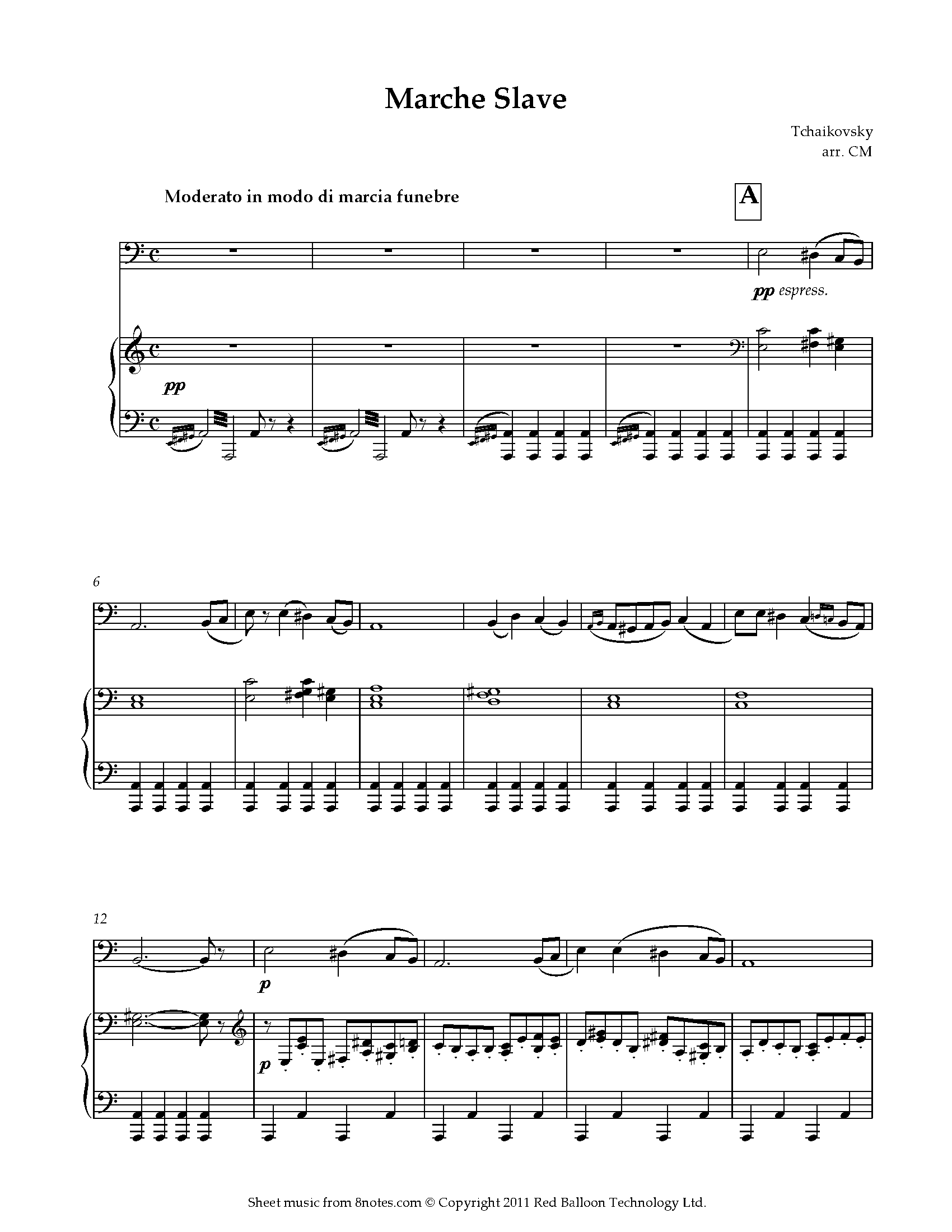 Marche Slave
The "Colonel Bogey March" is a popular march that was written in 1914 by Lieutenant F. J. Ricketts (1881-1945), a British Army bandmaster who later became the director of music for the Royal Marines at Plymouth. It was famously used by Malcolm Arnold in the film Bridge on the River Kwai.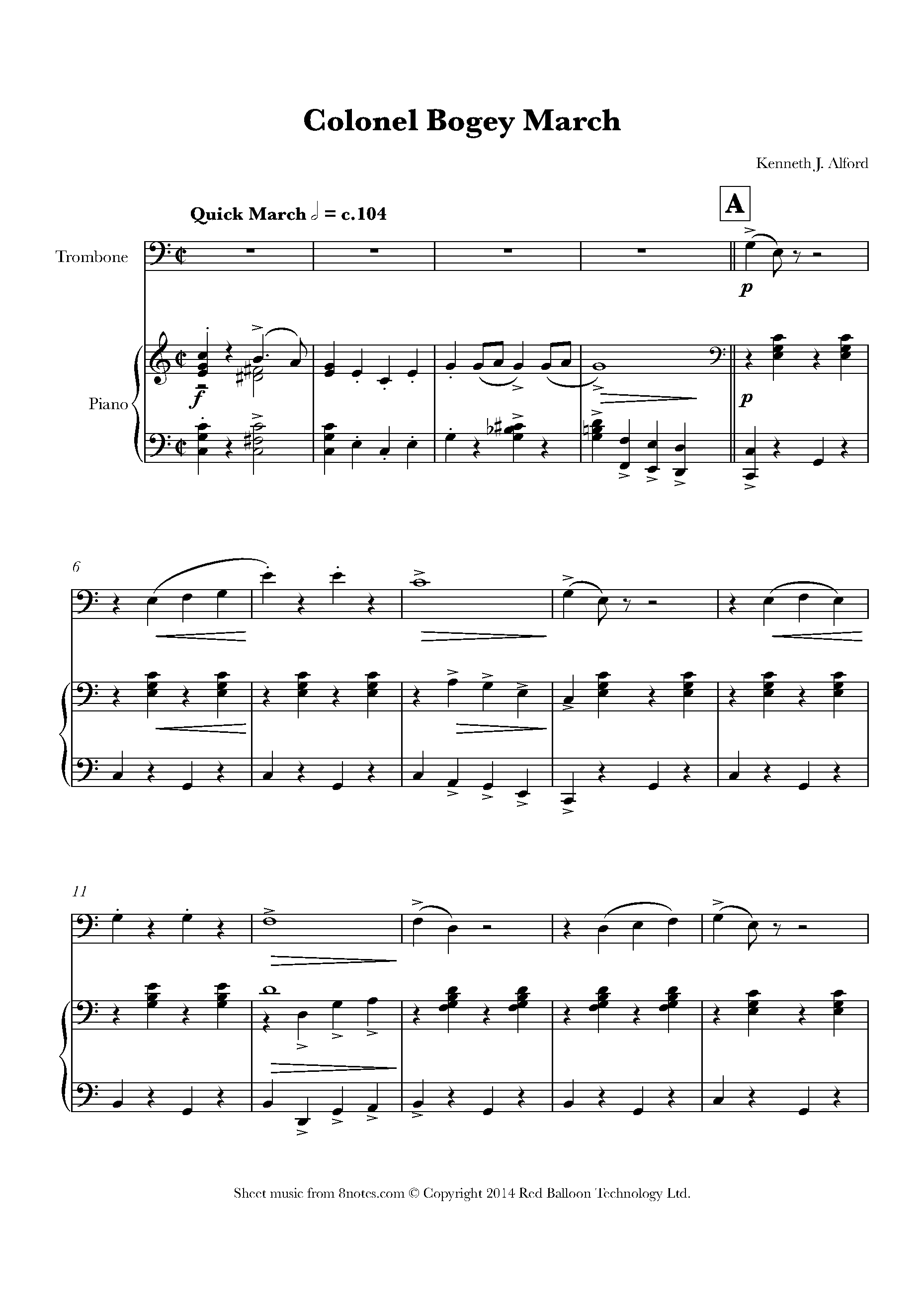 Colonel Bogey March
"The Washington Post" (often called "The Washington Post March") is a march composed by John Philip Sousa in 1889 and was written specifically to promote the newspaper. Since then, it has remained as one of his most popular marches throughout the United States and many other countries.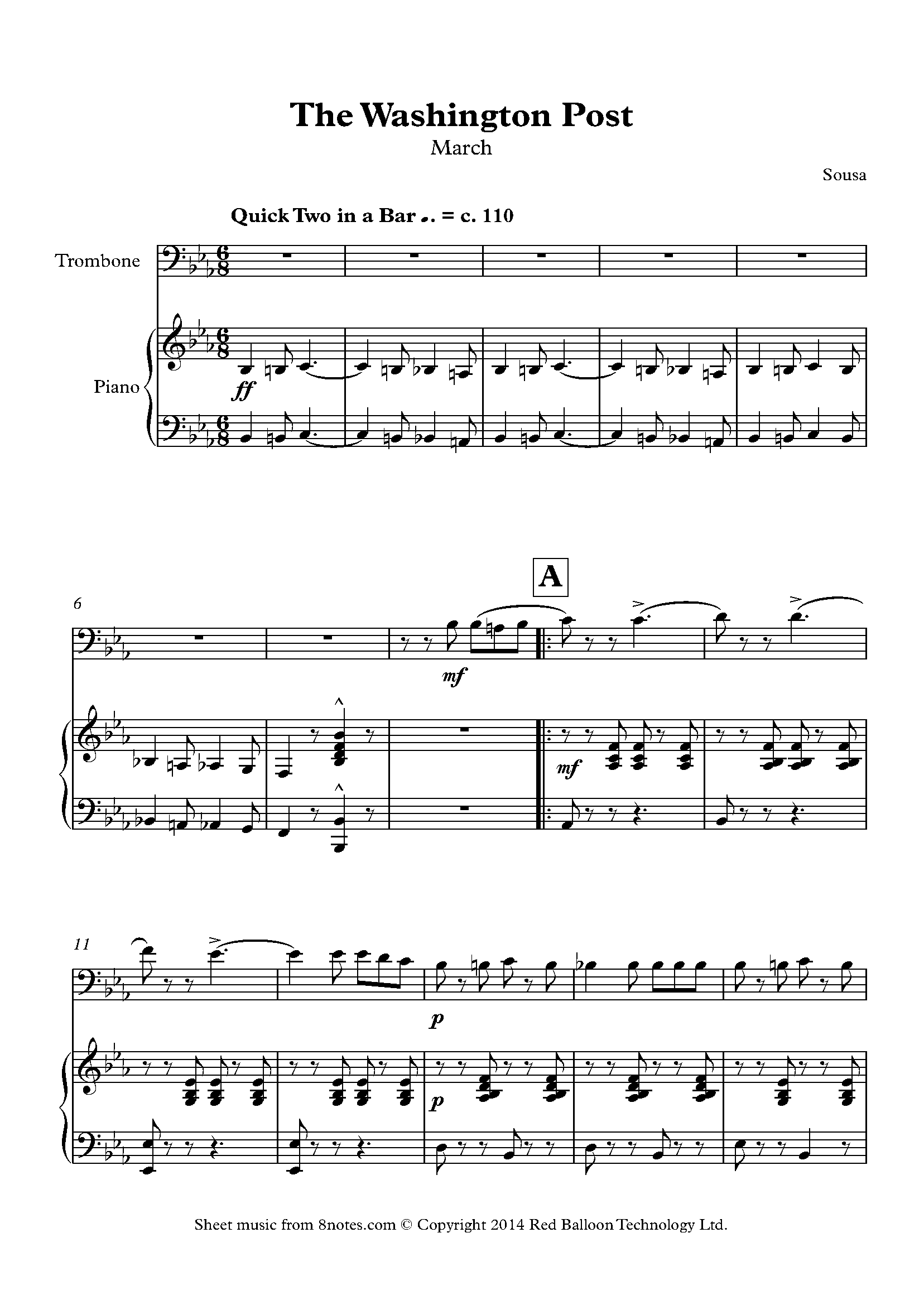 The Washington Post March
Elgar's Pomp and Circumstance March No.4 may be less well-known that his famous March No.1, Land of Hope and Glory, but its central trio melody (heard after a graceful first section) is no less magnificent. It makes it a wonderful alternative for those wishing to avoid the familiarity of the earlier work.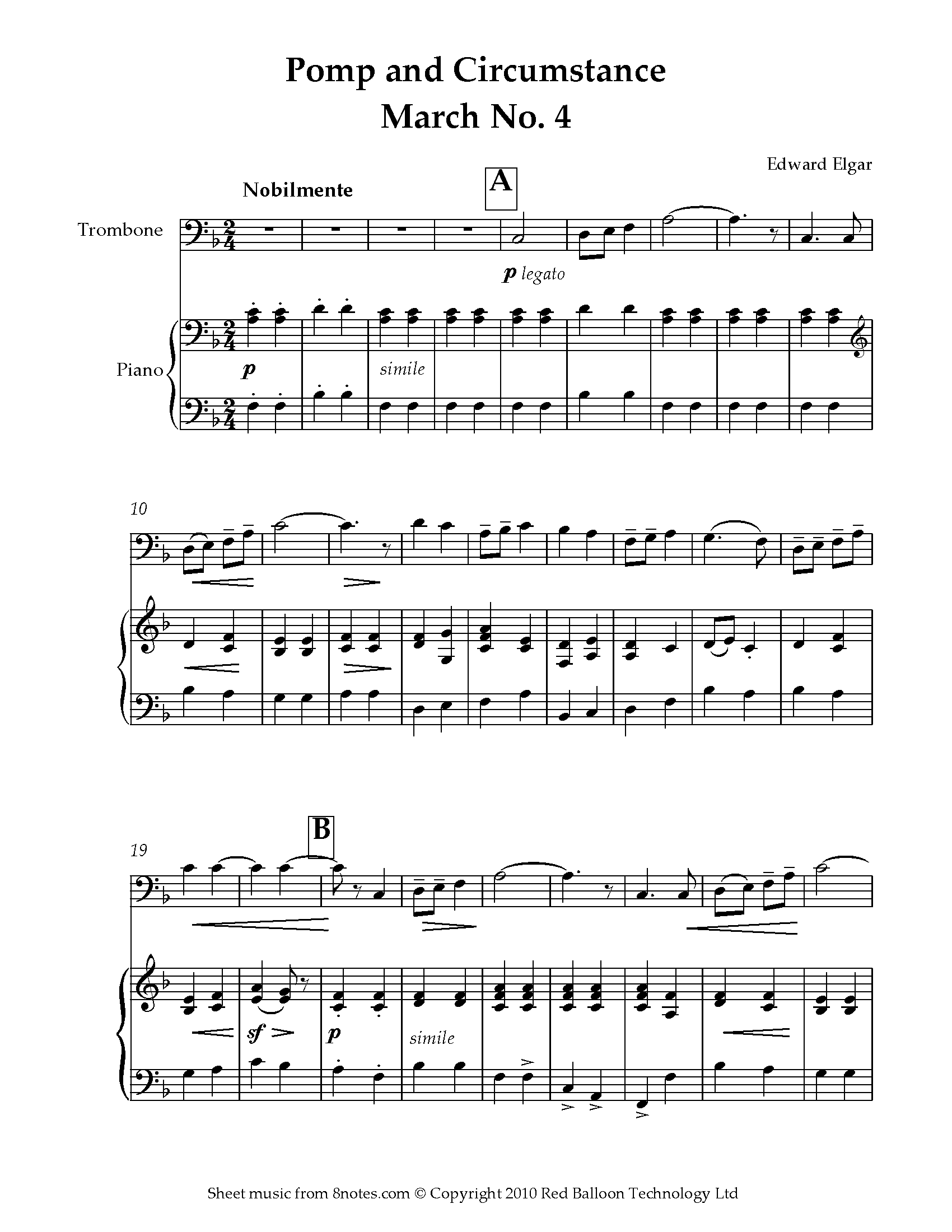 Pomp and Circumstance March No. 4
A simple march from Schumann's Album for the Young Op.68, perhaps depicting the kind of toy soldier's a young person might play with.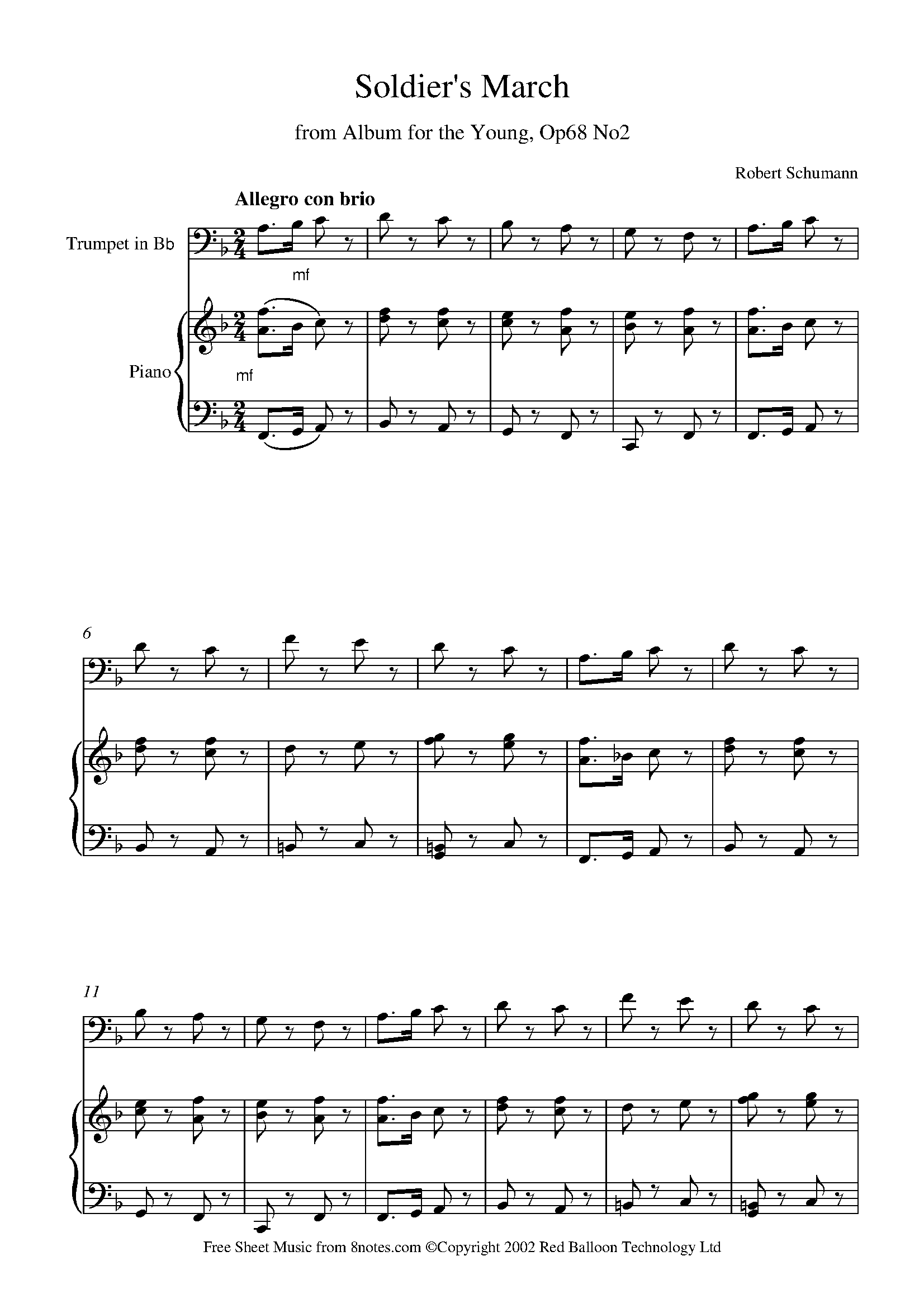 Soldiers March from Album for the Young Op68 No.2
One of the most popular marches from the 'Pied Piper of Patriotism', this piece apparently earned the composer over $40,000 in the first seven years after publication. It was famously used as the title music for Monty Python's Flying Circus.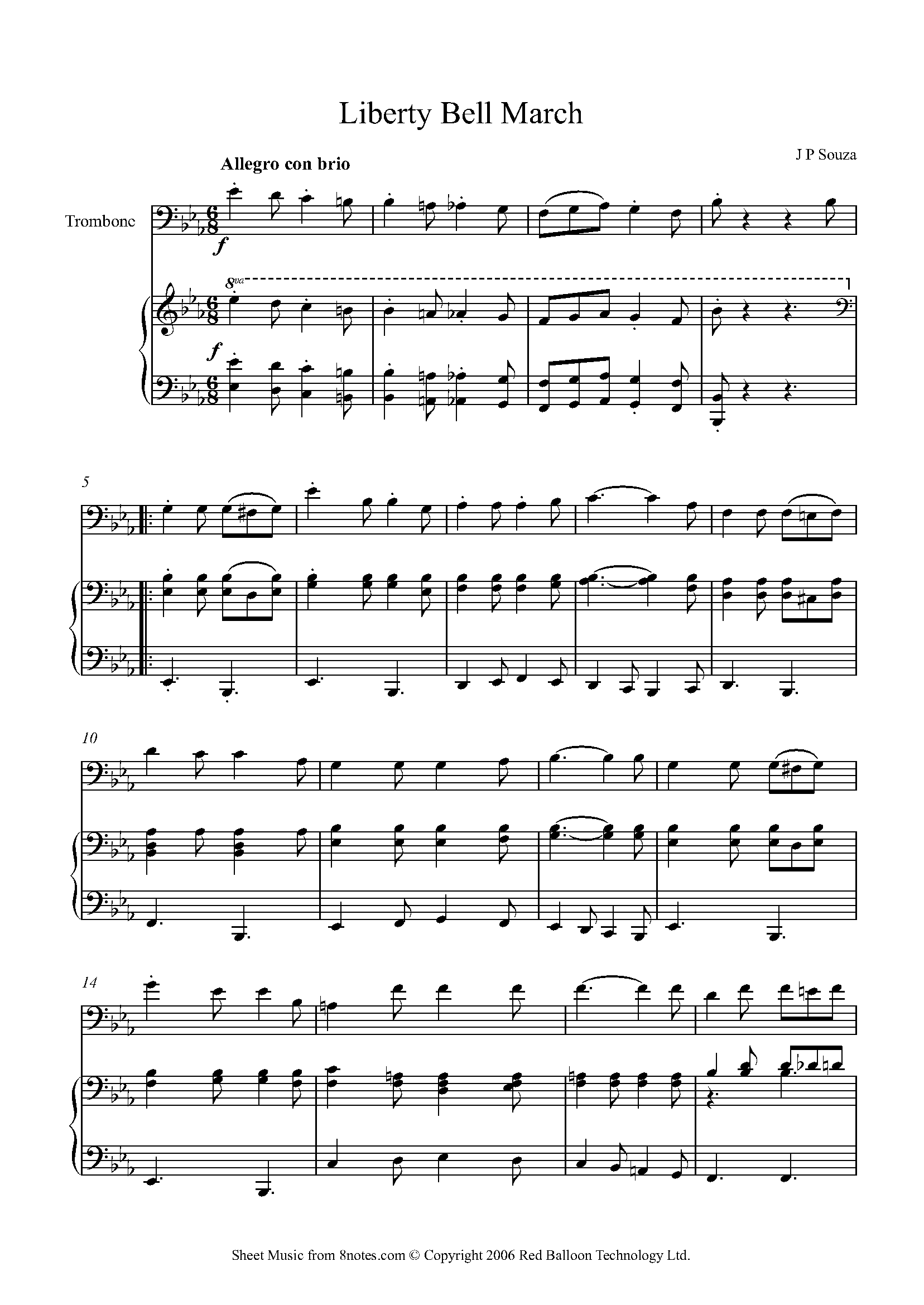 Liberty Bell March
(subscription)
This famous tune (some call it Britain's second national anthem) started life as part of the Pomp and Circumstance March no.1, which famously received a double encore at its London premiere at the Henry Wood Promenade concerts. The words were added a year later by AC Benson.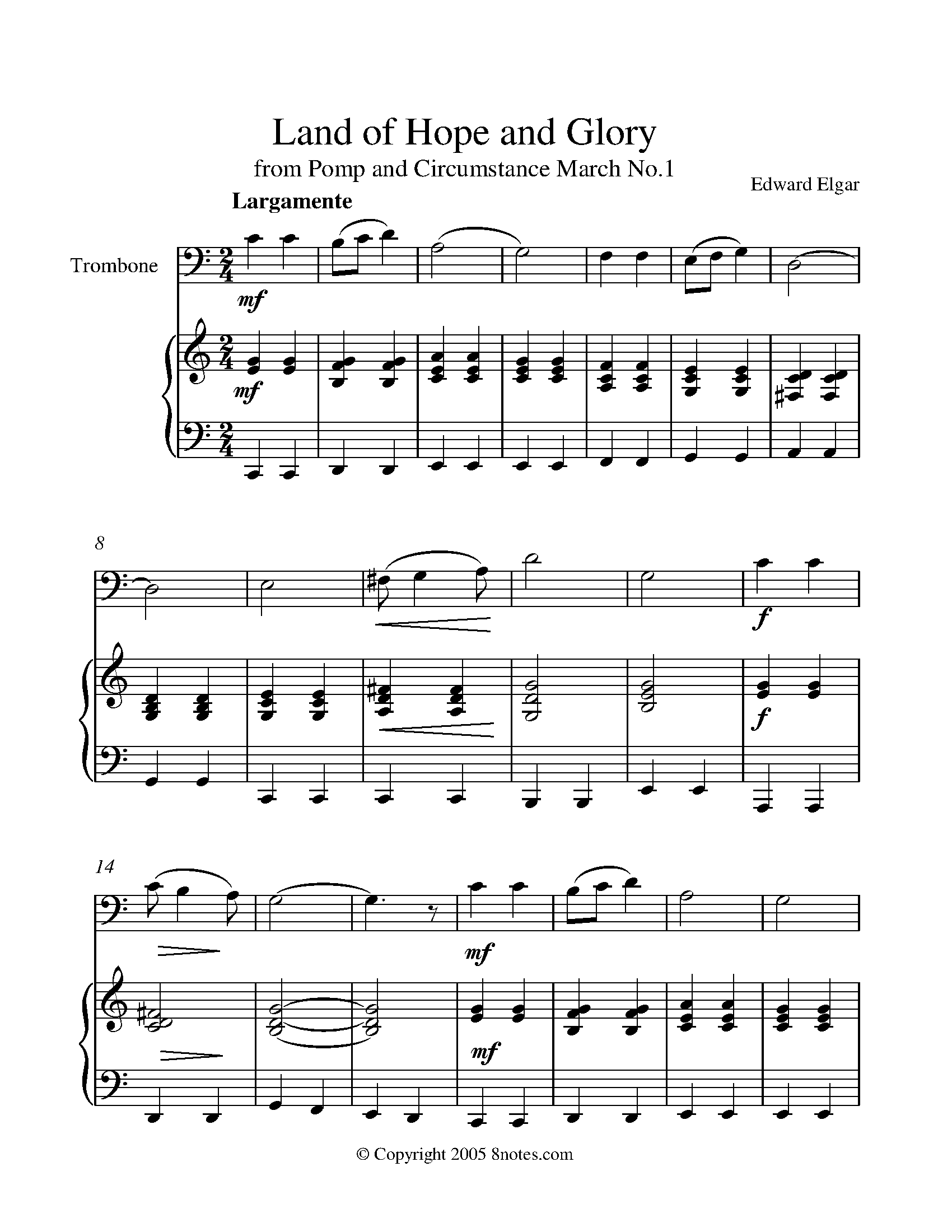 Land of Hope and Glory (Pomp and Circumstance March No.1)
(subscription)