1-3
of
3
Free Louis-Claude Daquin Sheet Music
Show Levels:




All

Daquin
Tambourin
2015

Daquin
Le CouCou (The Cuckoo)
2006

Daquin
Les vents en couroux (The angry winds)
2010

About Louis-Claude Daquin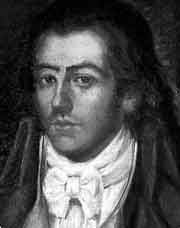 Louis Claude Daquin was a French composer of harpsichord pieces and church music. He was organist at the Chapelle Royale in 1739 and afterwards became organist at Notre-Dame Cathedral in Paris in 1755). Daquin obtained such success as an improviser that the police were sometimes called in to maintain order in the streets of Paris on the nights he performed.

Read More
Sheet Music to Buy by Louis-Claude Daquin
| | |
| --- | --- |
| | Le Coucou (Piano Solo). By Louis-Claude Daquin (1694-1772). Editions Durand. 4 pages. Editions Durand #DC0641500. Published by Editions Durand |
| | |
| --- | --- |
| | Noels (Christmas Music). By Louis-Claude Daquin (1694-1772). For Organ. Masterworks; Organ - Method or Collection. Kalmus Edition. Baroque; Christmas; Masterwork; Winter. Advanced. Book. 60 pages. Published by Alfred Music Publishing |
| | |
| --- | --- |
| | Noel We Sing "By Louis-Claude Daquin (1694-1772). Arranged by Robert DeCormier, E. Power Biggs. Choir Secular. Choral Octavo; Masterworks. Lawson-Gould. Baroque; Christmas; Masterwork Arrangement; Winter. Choral Octavo. 16 pages. Published by Alfred Music Publishing" |
| | |
| --- | --- |
| | New Book of Noels "(12 Noels for Organ: Volume I, Noels 1-6). By Louis-Claude Daquin (1694-1772). Edited by E.Power Biggs. For Organ Solo. Solo part. Standard notation. 52 pages. Published by Theodore Presser Company" |
| | |
| --- | --- |
| | New Book of Noels "(12 Noels for Organ: Volume II, Noels 7-12). By Louis-Claude Daquin (1694-1772). Edited by E.Power Biggs. For Organ. Solo part. Standard notation. 40 pages. Published by Theodore Presser Company" |
| | |
| --- | --- |
| | Noel X (Grand Jeu Et Duo). By Louis-Claude Daquin (1694-1772). Edited by E.Power Biggs. For Organ. New Book of Noels. Solo part. Standard notation. 10 pages. Published by Theodore Presser Company |
| | |
| --- | --- |
| | Daquin: Noels By Louis-Claude Daquin (1694-1772). For Organ. Classical. Part. 5 pages. Published by Alfred Music. Digital Sheet Music |
| | |
| --- | --- |
| | Daquin: Noels By Louis-Claude Daquin (1694-1772). For Organ. Classical. Part. 5 pages. Published by Alfred Music. Digital Sheet Music |