10 Most Difficult Pieces for Violin
July 11, 2023 |
Author:
Gavin Thomas |
Category:
Repertoire Guides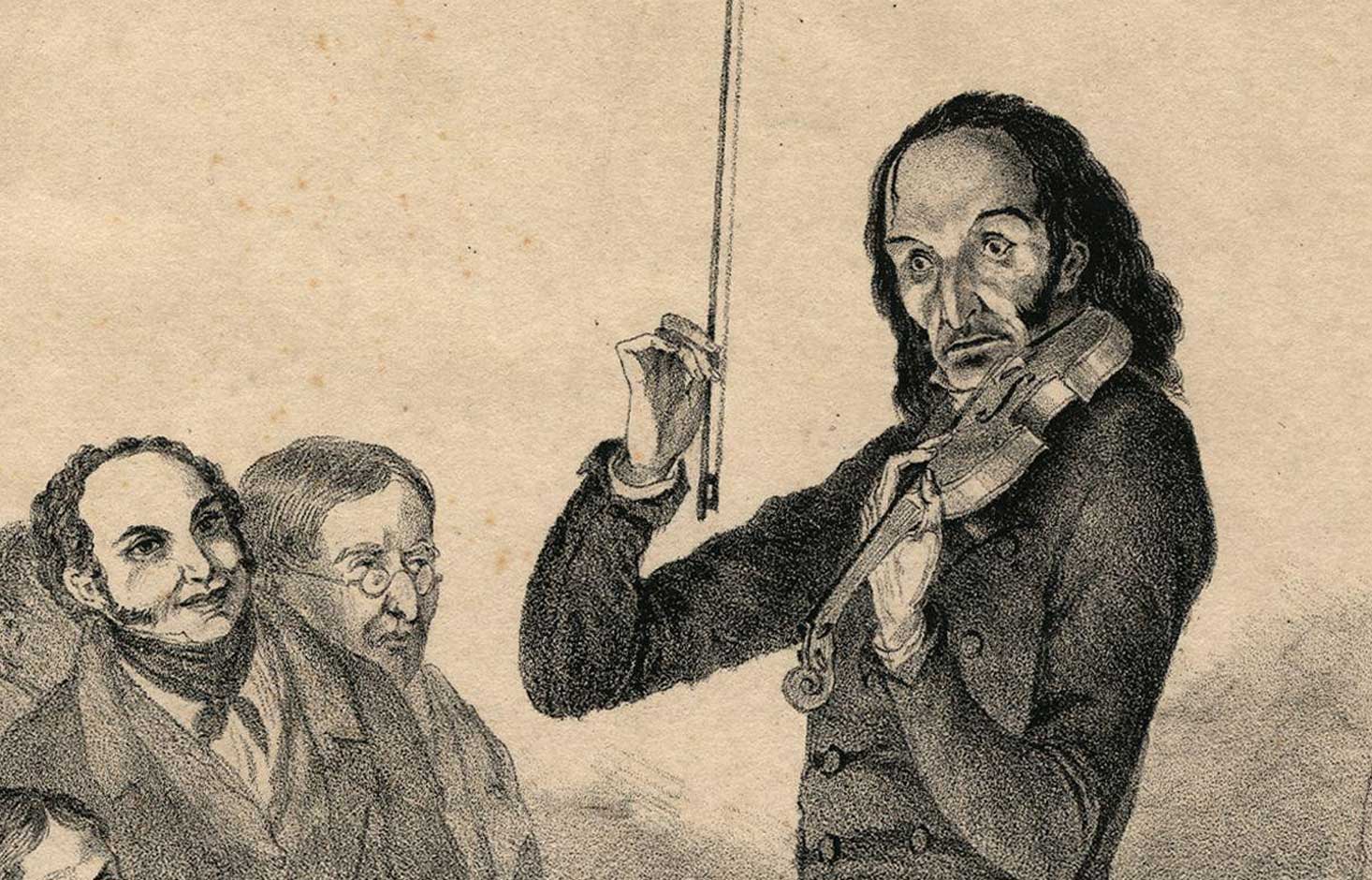 Paganini
The violin is second only to the piano in terms of the famous virtuosos associated with the instrument, from early pioneers like Vivaldi and Locatelli through to the legendary Paganini and on to later romantic and 20th-century masters such as Joachim, Ysa˙e, Kreisler, Sarasate, Heifetz and Milstein. We've chosen ten of the most difficult and spectacular works ever written for the instrument, including finger-contorting, bow-shredding works ranging from stone-cold masterpieces by Bach, Bartok and Sibelius through to candyfloss showstoppers by Paganini and Ernst.

1. Locatelli: Violin Concerto no. 12 in D major, "Il labirinto armonico"
Like his near contemporary
Vivaldi
, Italian composer Pietro Locatelli (1695–1764) was a master violinist and amongst the first composers to exploit the instrument's dazzling virtuoso possibilities, particularly in his L'arte del violino, comprising 12 concertos each with a brilliant "capriccio" inserted into the outer movements, like a written-out cadenza. The last concerto is particularly famous thanks to its two fiendish capricci, particularly the first (subtitled "Harmonic labyrinth – easy to enter, but difficult to leave"), featuring a long series of furiously arpeggiated chords climbing to increasingly stratospheric heights.
2. Bach: Violin Sonata no.1 in G minor

Bach
's six sonatas and partitas for solo violin are amongst the toughest pieces for any violinist to master thanks to their heavily polyphonic nature, with long passages of relentless double-, triple- and quadruple-stops to stretch, twist and generally exhaust the fingers. The monumental
Chaconne from the D minor Partita
is often reckoned the most challenging but we think the
G minor sonata
might be even harder thanks to its incredible fugue in which a solo performer effectively has to do the work of three (or even four) separate instruments. Naked contrapuntal genius at its finest.
3. Paganini: Variations on God Save the King op.9
Without doubt the most famous virtuoso in the history of the violin, Niccolň
Paganini
's strings skills were so remarkable that he was popularly believed to have sold his soul to the devil in exchange for his gifts – although the more scientific explanation is that his unusually long fingers and remarkable flexibility were the result of a couple of rare genetic disorders. His landmark 24 Caprices remain the undisputed Everest of the violin repertoire, in terms of their technical challenges at least, but for pure virtuoso bravado bordering on downright silliness we've chosen the famously impossible
Variations on "God Save the King"
. Written in 1829, the work features a mind-blowing smorgasbord of white-knuckle violin pyrotechnics including extreme bowing, double trills and harmonics, a relentless deluge of double-stops and chords, often in extreme registers, and some truly insane left-hand pizzicatos. Never mind the king – it's the performer god should really be worried about saving here.
4. Ernst: Variations on the Last Rose of Summer
Another work from the "How To Create Virtuoso Mayhem from a Simple Tune" school of violin composition, this time by Paganini disciple Heinrich Wilhelm Ernst (1812-1865). As with Paganini's variations, endless double, triple and quadruple stops come as standard, along with the usual harmonics, virtuoso flourishes and ingenious left-hand pizzicatos which often give the illusion of two instruments playing at once – so much so that at one point the music is even written on two staves.
5. Wieniawski: Violin Concerto no.1 in F sharp minor
Flamboyant, showy, with big melodies and plenty of heart –
Henryk Wieniawski
's two concertos hold a similar place in the violin repertoire as the concertos of fellow Polish composer Chopin do in that of the piano. The F sharp minor concerto, in particular, is pretty much the first and last word in terms of virtuoso romantic showstoppers, from the soloist's first entrance in fortissimo tenths through to flourish of triplet semiquavers which conclude the irresistibly whimsical rondo finale.
6. Ysa˙e: Solo Violin Sonata no.3 "Ballade"
Legendary virtuoso
Eugčne Ysa˙e
(1858–1931) was a towering figure in the French late-romantic violin scene and the dedicatee of iconic works including
Franck
's
Violin Sonata
,
Chausson's Počme
and
Debussy's String Quartet
. Ysa˙e's own numerous compositions are rarely performed nowadays, bar his six landmark sonatas for solo violin, blending sumptuous late-romantic lyricism with passages of bravura virtuosity guaranteed to challenge even the finest players.
7. Liszt, arr. Milstein: Mephisto Waltz
Liszt
's demonic
Mephisto Waltz
for piano offers a serious challenge for keyboard virtuosos:
Now imagine arranging it for solo violin – which is exactly what legendary violinist Nathan Milstein did, serving up nine minutes of string pyrotechnics featuring a devilishly difficult array of challenges including demented double-stops, fiery figurations and other hellish technical trials. Paganini, you feel, would have approved. Milstein's own performance can be heard here:
or check out Marley Erickson's spectacular live version below.
8. Sibelius: Violin Concerto, original version
The young
Sibelius
dreamt of becoming a concert violinist but never quite made the grade, contenting himself instead with penning one of the greatest – and most challenging – violin concertos ever written. But there's also an earlier version of the work which is longer and, if anything, even more difficult, complete with finger-shredding cadenzas and virtuoso passages subsequently excised from the leaner final score.
s
9. Bartók: Sonata for Solo Violin
Bartok
's late sonata is perhaps the most brutally taxing work for solo violin ever written – an exhausting 25-minute masterpiece with absolutely no virtuoso fiddles or flourishes to hide behind. The shadow of Bach hangs heavy over the opening chaconne and fugue, with relentless chords and convoluted contrapuntal details to match, while the dance-like concluding Presto is guaranteed to exhaust the fingers completely.
10. Sciarrino: Sei Capricci
The violin as you've never heard it before. Maverick Italian composer Salvatore Sciarrino (b.1947) is famous for coaxing outlandish sonorities out of traditional instruments and his Six Caprices for solo violin is no exception, written almost entirely in harmonics and transforming the instrument into a kind of spectral soundbox producing noises resembling anything from the deranged chirpings of a chorus of mad birds to the ghostly atmospheric effects you might get out of a badly tuned radio. There's a complete recording of the entire piece with score here:
while the live performance of the fourth capriccio below gives a good flavour of the work.