Cardiff Singer of the World Announces 2023 Lineup
March 20, 2023 |
Author:
Christian Morris |
Category:
News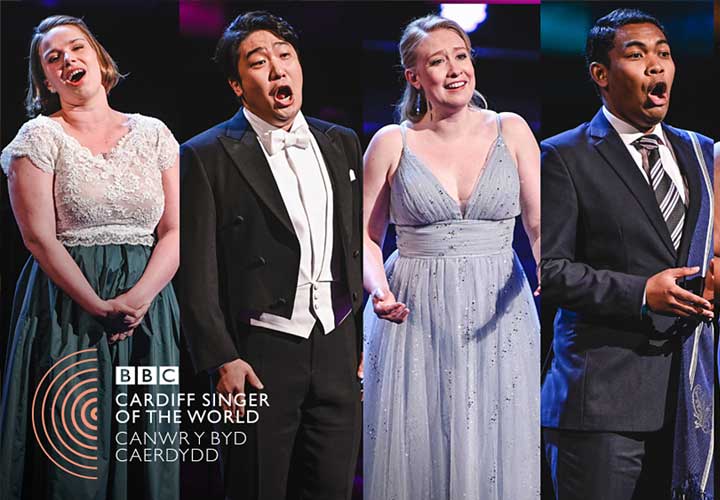 Cardiff Singer of the Year
The biennial Cardiff Singer of the World competition has become a great springboard for those on the cusp of their professional careers.

Established in 1983, it is regarded as one of the most important operatic competitions in the world, reflected both in the stellar nature of the judging panel, which has included Sir Geraint Evans, Dame Joan Sutherland, Galina Vishnevskaya and Christoph Prégardien, and in some its iconic finalists.

Chief amongst these are Bryn Terfel and the late Dmitri Hvorostovsky, who went head-to-head in the now legendary 'battle of the baritones' in 1989, singing works that included Mozart's Non Più Andrai, Verdi's O Carlo, ascolta and 'Eri tu che macchiavi' and Tchaikovsky 'Ja vas lyublyu.'

Last year's competition, which was held without an audience due to Covid restrictions, was won by Gihoon Kim from South Korea, winning over the judges with performances of Rossini's Largo al factotum from 'Il Barbiere di Sivigilia', Wagner's O du mein holder Abendstern from Tannhauser and Giordano's 'Nemico della patria' from 'Andrea Chenier'.


The BBC has now released the
list of singers
who will compete in this years BBC Cardiff Singers of the World. There are: Simone McIntosh, William Thomas, Beomjin Angelo Kim, Beth Taylor. Toni Nežić, Adolfo Corrado, Vasyl Solodkyy, Sungho Kim. Julieth Lozano Rolong, Meigui Zhang, Nombulelo Yende, Huhegala. Johanna Wallroth, Oğulcan Yilmaz, Siphokazi Molteno, Jessica Robinson.
The competition runs from June 10th–18th.