Classical Flying Repertoire
March 8, 2023 |
Author:
James Grey |
Category:
Repertoire Guides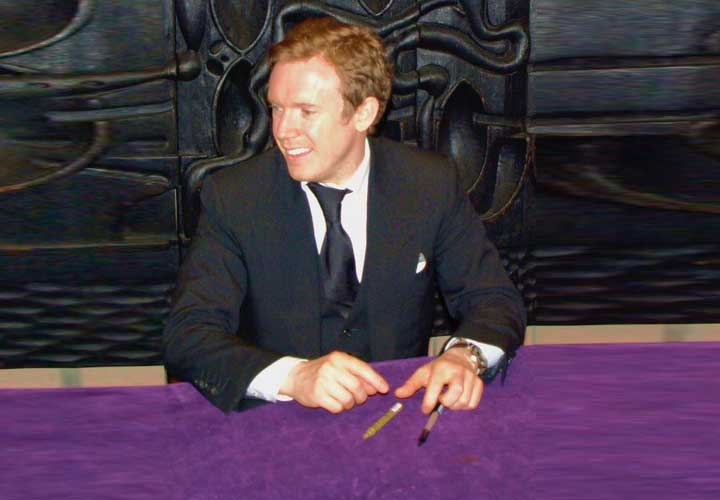 British conductor and pilot Daniel Harding
British conductor Daniel Harding is a busy man. As well as just being confirmed as the new director of the Accademia Nazionale di Santa Cecilia, a post he will initially hold alongside his commitments at Swedish Radio Symphony Orchestra, Harding has a second career: as an airline pilot at Air France.

Being such a busy man, it must be challenging to find time to pick repertoire for his next concert. We are glad then to provide a few suggestions that will hopefully inspire him and
anyone else with an interest in flight in all its forms: insect and avian; mythological and man-made.

Clément Janequin, Beethoven, Handel, and Delius have all at some time incorporated the sound of the cuckoo into their music. None managed it quite so completely as Daquin,
however, who incorporated the sound into almost every bar of this fine work for keyboard.
Camille Saint-Saëns: Carnival of the Animals
Several movements of Saint-Saëns much-loved suite concern creatures that fly, some better than others it has to be admitted. These are the pecking
Poules et Coqs
('Hens and
Roosters') of the second movement, the undefined birds in the
Volière
('Aviary') in the tenth and the graceful '
Le Cygne
' ('The Swan') of the thirteenth.
Originally an interlude from his opera 'The Tale of Tsar Sultan,' the piece is one of the most familiar depictions of flight. In a blaze of fast music-moving chromatic scales, he provides a masterly depiction of the chaotic flight of the beloved bumble bee. We have over
30 versions of the piece available here at 8notes
Holst: The Winged Messenger from the Planets Suite.
Holst's 'Planets' Suite is one of the twentieth century's most colourful works. The third movement is a brilliant depiction of the Roman god Mercury, who is traditionally pictures with winged feet, giving him the ability to fly faster than any of the other gods.
Ron Goodwin - 633 Squadron
Ron Goodwin's score from the 1964 film '633 Squadron' is a classic of its genre. A magnificent and sumptuously orchestrated theme depicts the bravery of the men who take
to skies to destroy a German V-2 rocket fuel plant.
Ottorio Respighi: The Birds
After an initial prelude, each movement of Respighi's suite for small orchestra accurate depicts a different bird: the dove, hen, nightingale and cuckoo. There are also homage to
the music of Bernado Pasquini, who was renowned for an avian-inspired work of his own:
Toccata con lo Scherzo del Cucco
Christian Morris: A History of Powered Flight
Composer
Christian Morris
has been obsessed with aircraft since childhood. Several works from his aviation-inspired collection 'The History of Powered Flight' are available here on 8notes. These include his dramatic depiction of the first attempt at powered flight by Orville and Wilbur Wright in
Kitty Hawk
, a cool depiction of supersonic flight in
Afterburner
and an homage to the great Boeing 747 airliner in
Queen of the Skies
.