March 29, 2023 |
Author:
Gavin Thomas |
Category:
Repertoire Guides
|
Flute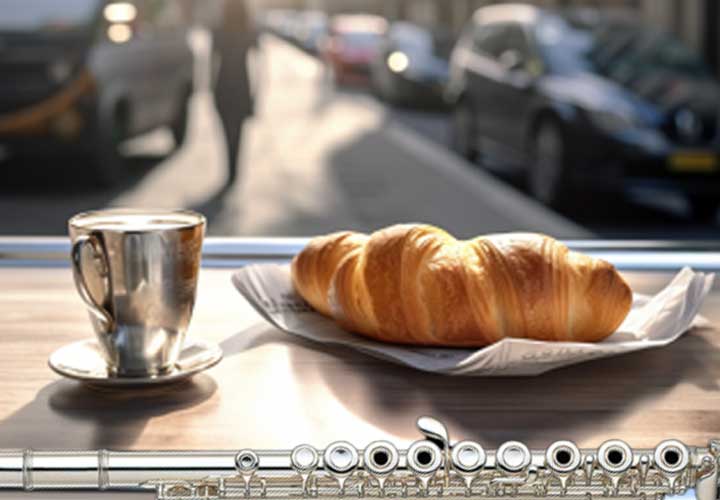 A flute a croissant and a coffee in Paris.
What is it about French composers and the flute? There's no shortage of music for the instrument ranging from the baroque to the present day, but if there's a golden age in the flute's long and varied history it's unquestionably the period stretching from the end of the 19th century through to the mid 20th – and is tinged with an unmistakably French flavour. We've rounded up fourteen of our favourite pieces, from Borne to Boulez. Continue reading...
March 4, 2023 |
Author:
Gavin Thomas |
Category:
Repertoire Guides
|
Flute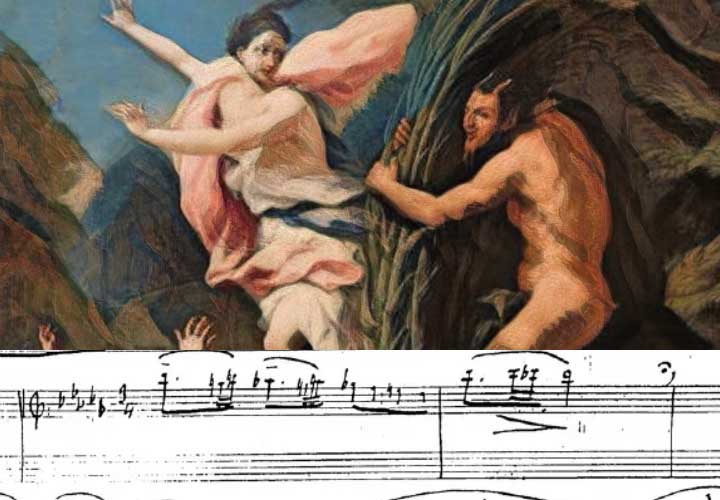 A scene depicting Pan and Syrinx, together with the opening bars of Debussy's manuscript
It can be played in less than two minutes, wasn't even written as a conventional concert piece and only acquired its final title almost a decade after the death of the composer who wrote it. Unpublished for fifteen years, the piece existed in a single manuscript copy whose owner retained exclusive performance rights to the work, which he often played while hidden behind a curtain.

Despite its unusual history, Debussy's Syrinx has gone on to establish itself as probably the most popular piece for unaccompanied woodwind instrument ever written. A key work in the flute repertoire, it's also hugely popular with clarinet and sax players, and indeed many other performers — search YouTube and you'll find transcriptions for just about every major instrument ranging from versions for piccolo and guitar to tuba and double bass. Continue reading...