Sorry, no Giacomo Puccini Sheet Music (Subscription) available for at present.
Please try another option.



About Puccini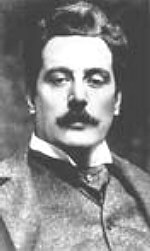 Giacomo Antonio Domenico Michele Secondo Maria Puccini (December 22, 1858 - November 29, 1924) is regarded as one of the great operatic composers of the late 19th and early 20th century. His operas include including Madame Butterfly and La Boheme.

Read More
Sheet Music to Buy by Puccini