Rufus Wainwright Chord Charts
Rufus Wainwright Chord Charts
Sorry, no Rufus Wainwright Chord Charts available for at present.
Please try another option.



About Rufus Wainwright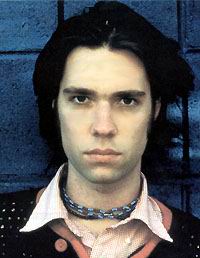 Rufus McGarrigle Wainwright (born July 22, 1973) is a Grammy-nominated,1 Canadian-American singer-songwriter. He has recorded five albums of original music, several EPs, and numerous tracks included on compilations and film soundtracks. He is the son of Loudon Wainwright III and Kate McGarrigle, brother of Martha Wainwright, and half-brother of Lucy Wainwright Roche.

Read More
Sheet Music to Buy by Rufus Wainwright
| | |
| --- | --- |
| | Hallelujah "By Leonard Cohen. Piano Vocal. The classic song covered by many artists including: Jeff Buckley, Rufus Wainwright, Allison Crowe, and John Cale. 8 pages. Published by Hal Leonard" |
| | |
| --- | --- |
| | Hallelujah "By Rufus Wainwright and Leonard Cohen. For piano, voice, and guitar (chords only). Film/TV; Folk; Inspirational; Pop; Rock. Piano/Vocal/Guitar. 5 pages. Published by Hal Leonard - Digital Sheet Music" |
| | |
| --- | --- |
| | Hallelujah By Leonard Cohen and Rufus Wainwright. Film/TV; Folk; Inspirational; Pop; Rock. Piano/Vocal/Guitar. 5 pages. Published by Hal Leonard - Digital Sheet Music |
| | |
| --- | --- |
| | Hallelujah By Rufus Wainwright and Leonard Cohen. For easy piano. Film/TV; Folk; Inspirational; Pop; Rock. Easy Piano. 2 pages. Published by Hal Leonard - Digital Sheet Music |
| | |
| --- | --- |
| | Cigarettes And Chocolate Milk "By Rufus Wainwright. For piano, voice, and guitar (chords only). Alternative; Country; Folk; Pop; Rock. 7 pages. Published by Hal Leonard - Digital Sheet Music" |
| | |
| --- | --- |
| | Hallelujah "By John Cale, k.d. lang, Jeff Buckley, Leonard Cohen, Rufus Wainwright, and Alexandra Burke. For easy piano. Pop. Easy Piano. 2 pages. Published by Hal Leonard - Digital Sheet Music" |
| | |
| --- | --- |
| | Another Believer "By Rufus Wainwright. By Marius De Vries. For piano, voice, and guitar (chords only). Pop; Rock. 7 pages. Published by Hal Leonard - Digital Sheet Music" |
| | |
| --- | --- |
| | Cigarettes And Chocolate Milk "By Rufus Wainwright. For piano, voice, and guitar (chords only). Pop. 6 pages. Published by Hal Leonard - Digital Sheet Music" |