Learn musical intervals with these famous pieces
Having difficulty remembering your minor second from your perfect fifth?

A useful method for learning the sounds of musical intervals is to think of famous pieces that make use of those intervals. For example, did you know that a perfect fifth is the first interval at the beginning of Twinkle, Twinkle Little Star? If you can sing the opening of that piece, you should be able to identify the same interval in other contexts.

Here then is a complete list of intervals together with famous pieces that begin with that interval:

Minor Second (e.g. C to Db)

Fur Elise, Mozart Symphony No. 40, New World Symphony Fourth Movement, and Jaws:


Major Second (e.g. C to D)
Happy Birthday
,
Frere Jacques
and Yesterday (descending major second):
Minor Third (e.g. C to Eb)
Brahms Lullaby
,
Satie Gymnopédie No. 1
and Greensleeves: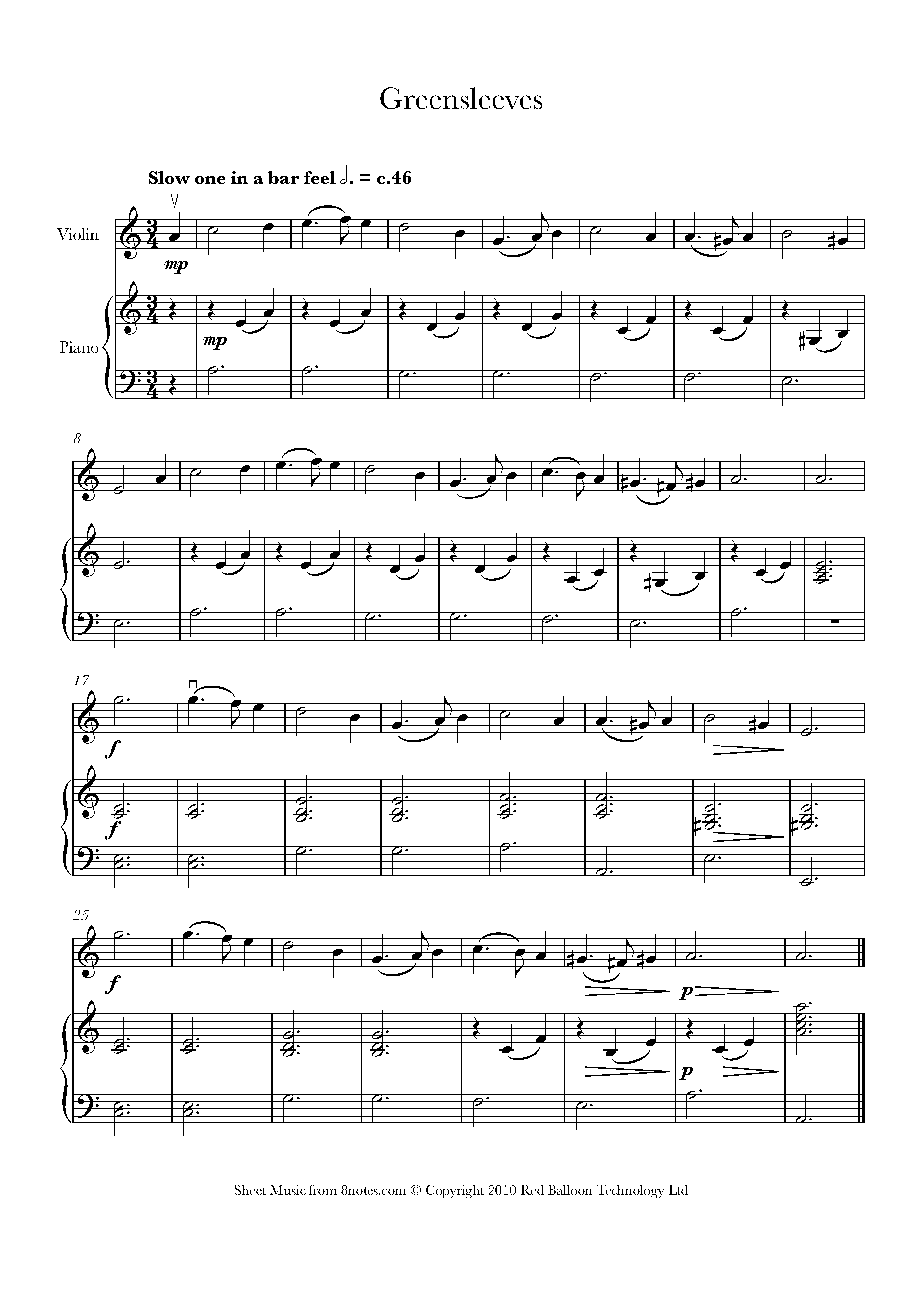 Greensleeves sheet music for Violin
Major Third (e.g. C to E)
Swing Low Sweet Chariot
,
While Shepherds Watched Their Flocks
and Oh When the Saints: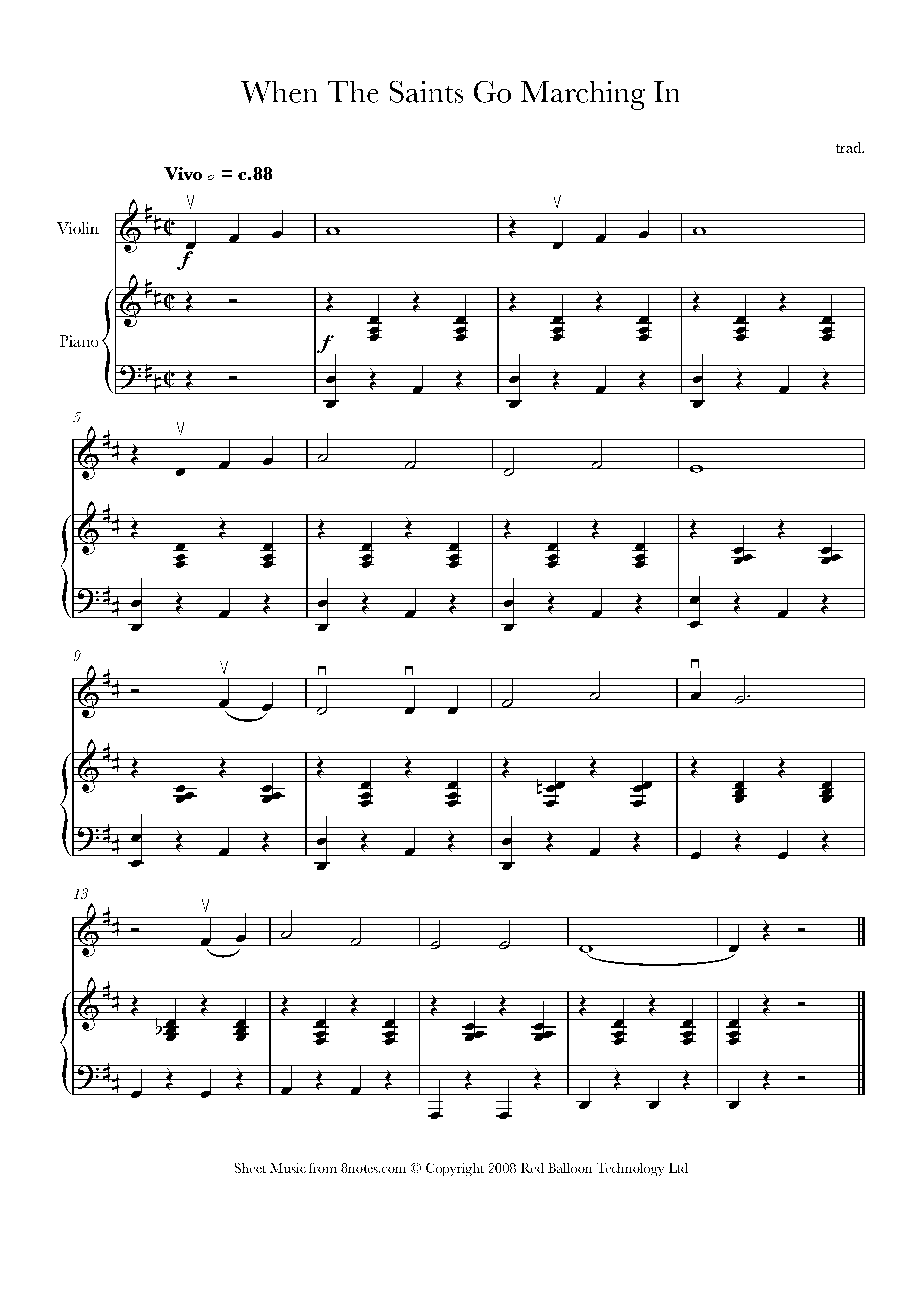 When the saints go Marching sheet music for Violin
Perfect Fourth (e.g. C to F)
Auld Lang Syne
,
We Wish You a Merry Christmas
, The Force Theme from Star Wars:
Tritone (e.g. C to F#)
The Simpsons:
Perfect Fifth (e.g. C to G)
Scarborough Fair
,
The Flintstones
and Twinkle Twinkle Little Star: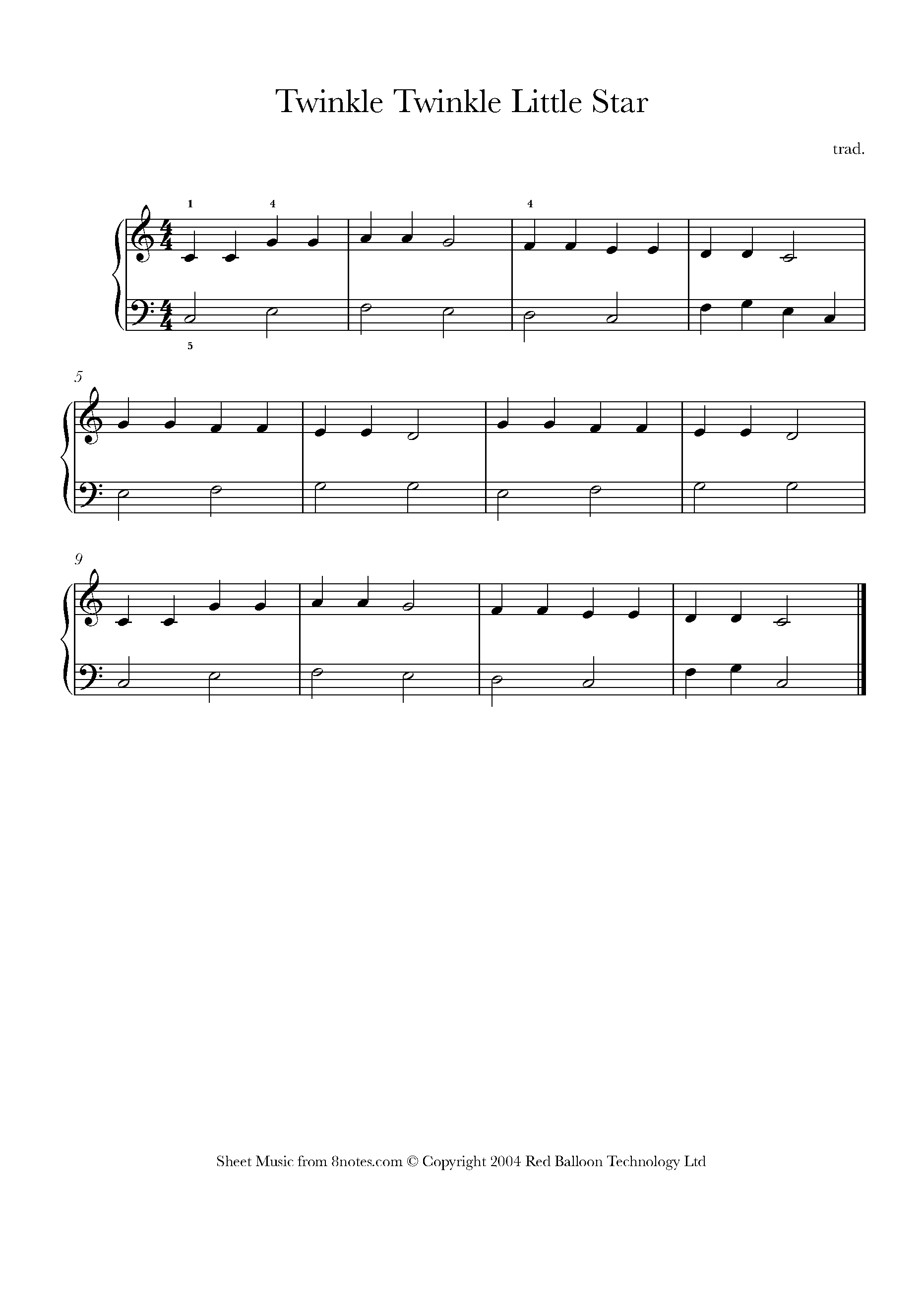 Twinkle Twinkle Little Star sheet music for Piano
Minor Sixth (e.g. C to Ab)
Tristan and Isolde Prelude
and Go Down Moses: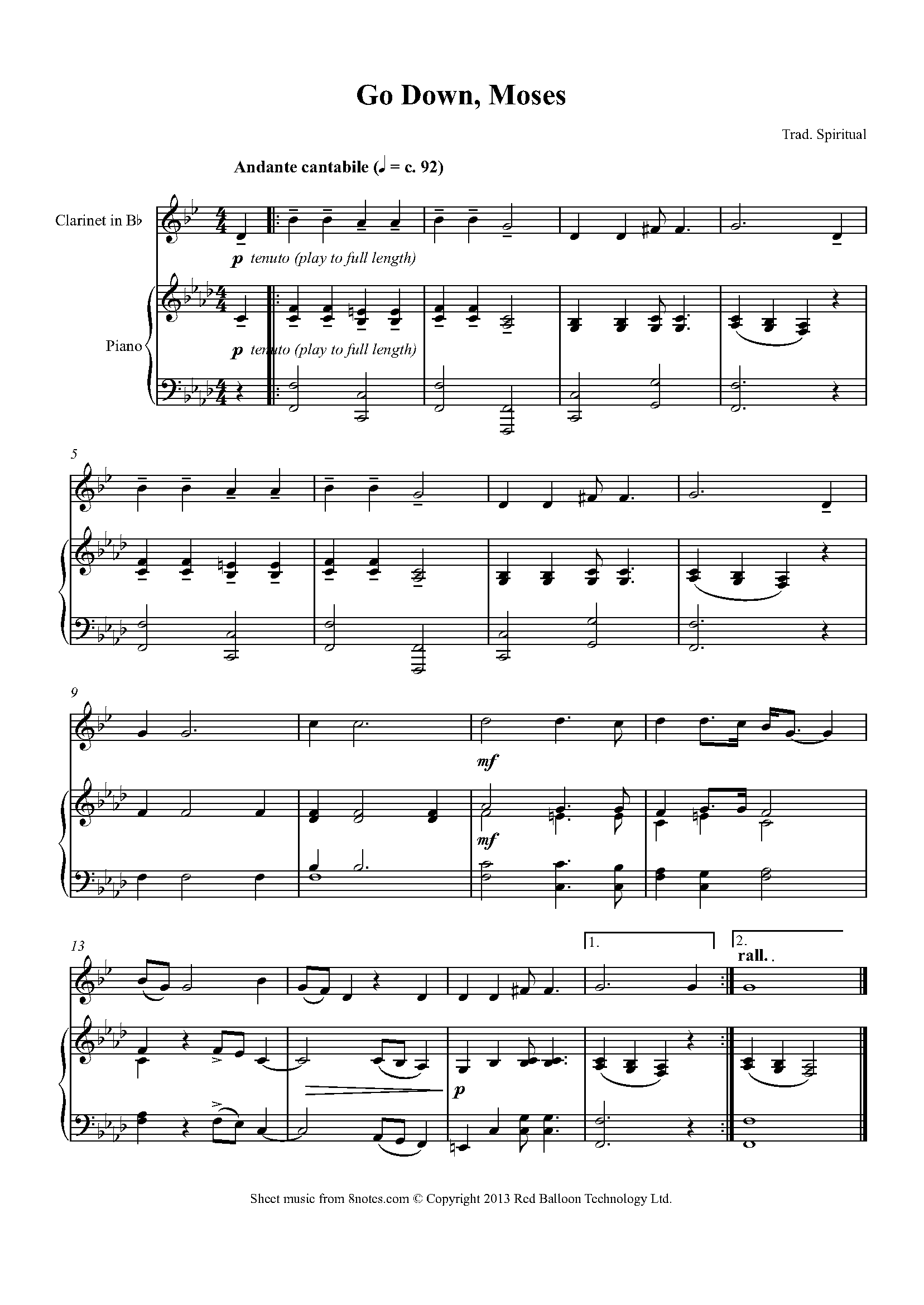 Go Down, Moses sheet music for Clarinet
Major Sixth (e.g. C to A)
Chopin Nocturne Op. 9 No. 2
,
Il Etait Un Petit Navire
,
My Bonnie Lies Over the Ocean
and the NBC chimes:
Minor Seventh (e.g. C to Bb)
None But the Lonely Know
and Star Trek:
Major Seventh (e.g. C to B)
Norah Jones Don't Know Why:
Octave (e.g. C to C)
Chopin - Prelude Op.28 No.4
and Somewhere Over the Rainbow:
For more fun with intervals, check out the
8notes interval trainer
.