Mozart Sheet Music from the film Amadeus
Miles Forman's 1984 film Amadeus, based on a play by Peter Shaffer, is probably the most famous and best-loved composer biopic ever made. Shaffer, however, considered it less a story of the composer's life than a study of what happens when talent, in the form of Italian composer Antonio Salieri, is confronted by genius, in the form of Wolfgang Amadeus Mozart. Salieri recognises Mozart's genius, and in his jealousy works to destroy him. The film is also famous for depicting Mozart as smutty-mouthed, fun-loving party animal, an issue that composer David Bruce addresses in this fun video:


The film is chock-full of some of Mozart's greatest music. Here then is a guide to this, together with links to the sheet music here on 8notes. When following the links, be sure to check for alternative versions for your own instrument!
The film opens with to the dramatic pulsating strings of Mozart's Symphony No. 25 in G Minor. Salieri claims to have killed Mozart and tries to cut his own throat: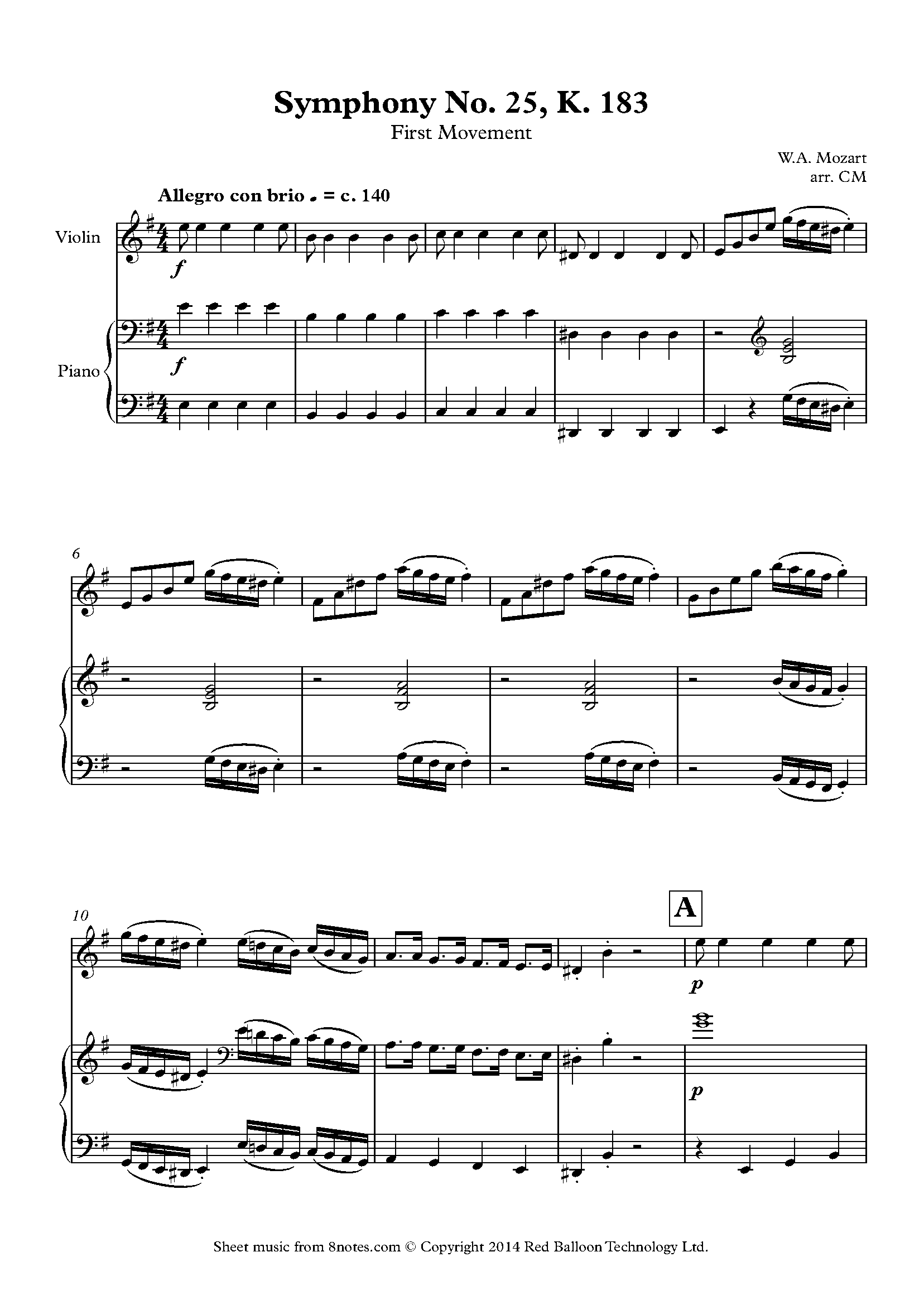 Mozart - Symphony No. 25, K. 183 1st mvt
Recovering from his wounds, Salieri is visited by a priest, who offers to hear his confession. Salieri asks him if he has heard his music, playing him several of his most famous pieces. The priest recognises none of them. Salieri plays one more, which the priest easily recognises. It is actually a work by Mozart, Eine Kleine Nachtmusik: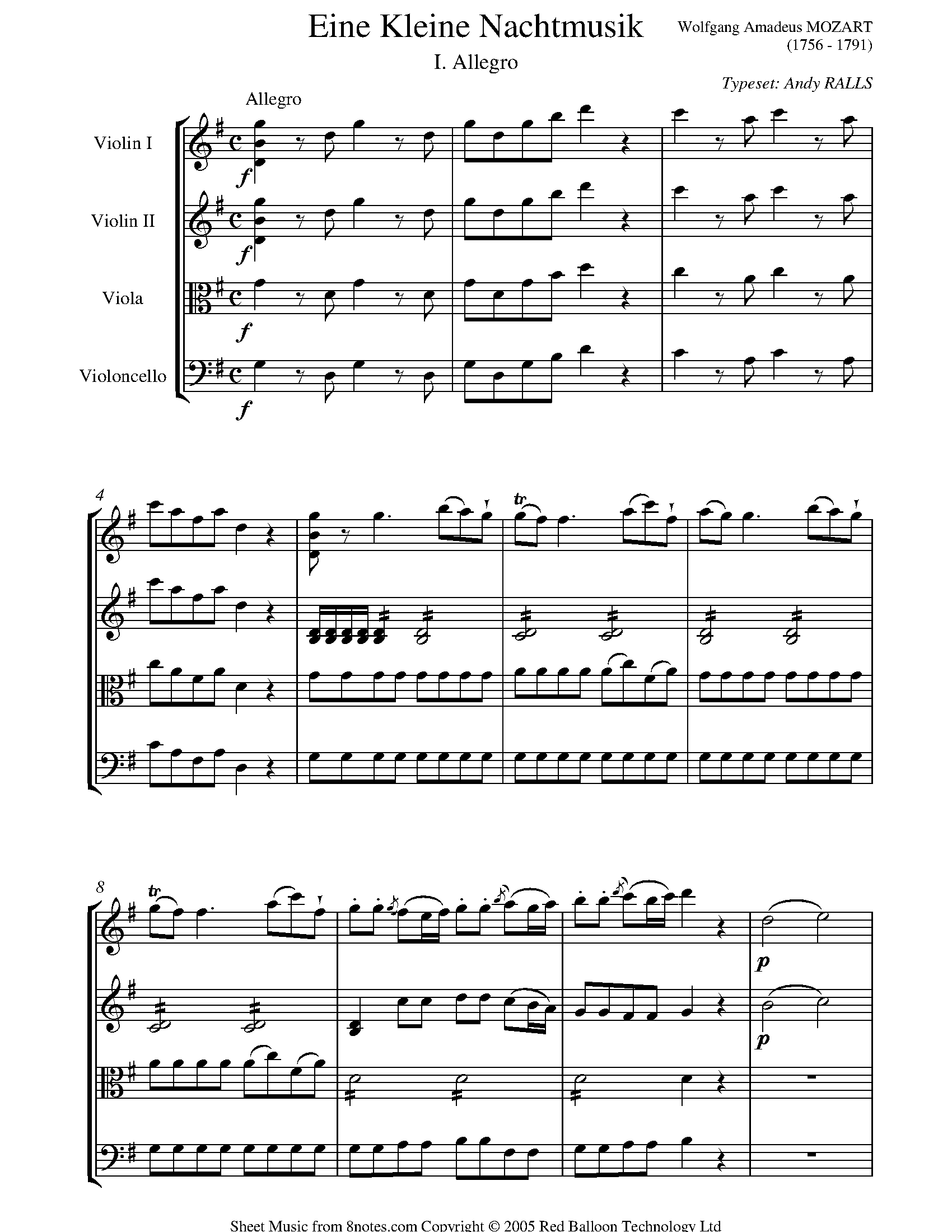 Mozart - Eine Kleine Nachtmusik mvt 1 (Allegro)
Salieri begins to recount his life to the priest. We see a scene from his childhood in which he compares his own upbringing to that of Mozart. In it he prays to God to make him a great composer. At the same time we hear a work from this list which is not by Mozart, but is nevertheless, very well known, Pergolesi's Stabat Mater.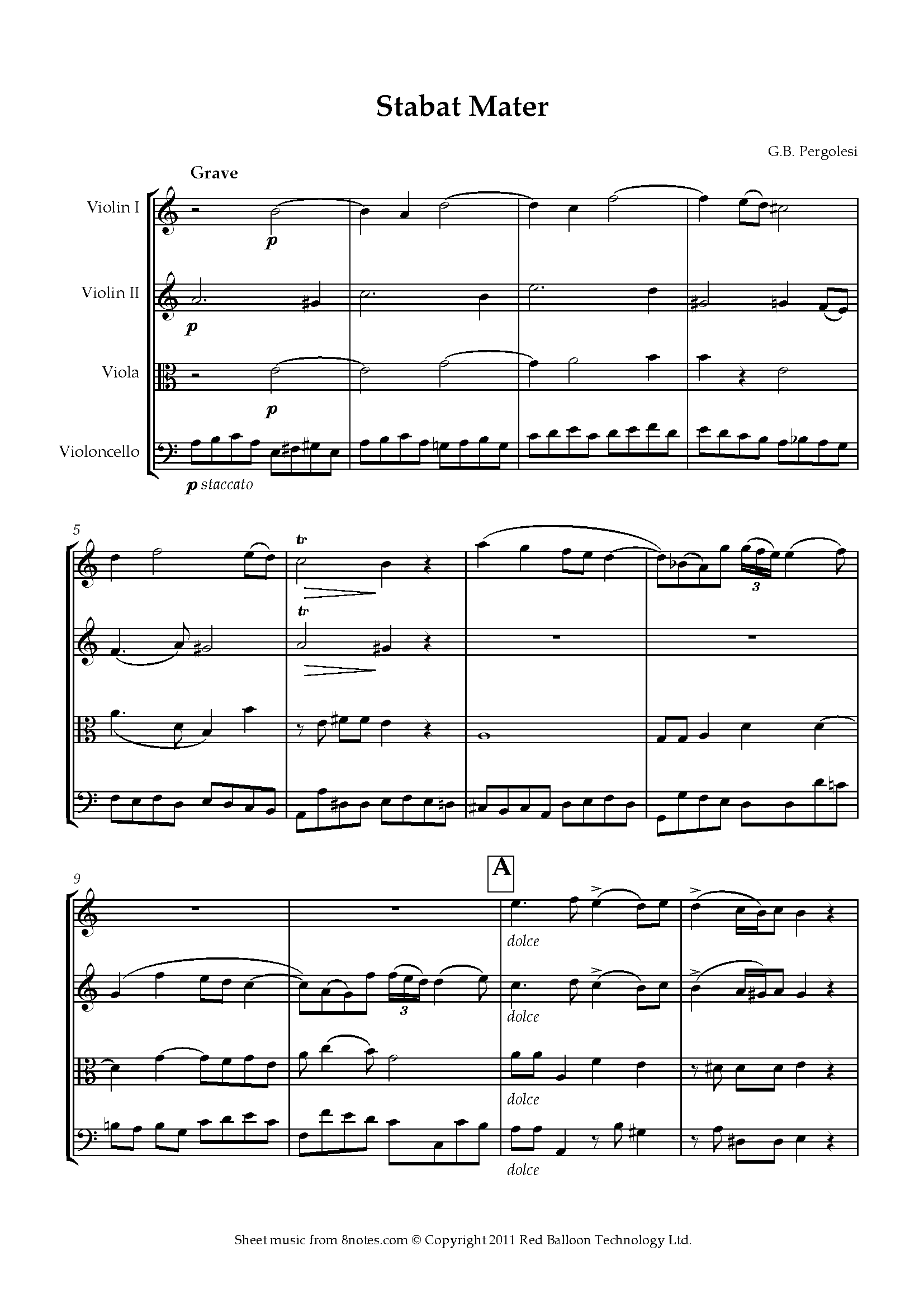 Pergolesi - Stabat Mater
Salieri relates how he met Mozart at the residence of the Prince Archbishop of Salzburg. After seeing Mozart rolling around the floor and making smutty jokes with Constanze (who will become his wife), we hear the gorgeous strains of the Adagio from Serenade No. 10 K.361, ('like a rusty squeezebox....', says Salieri):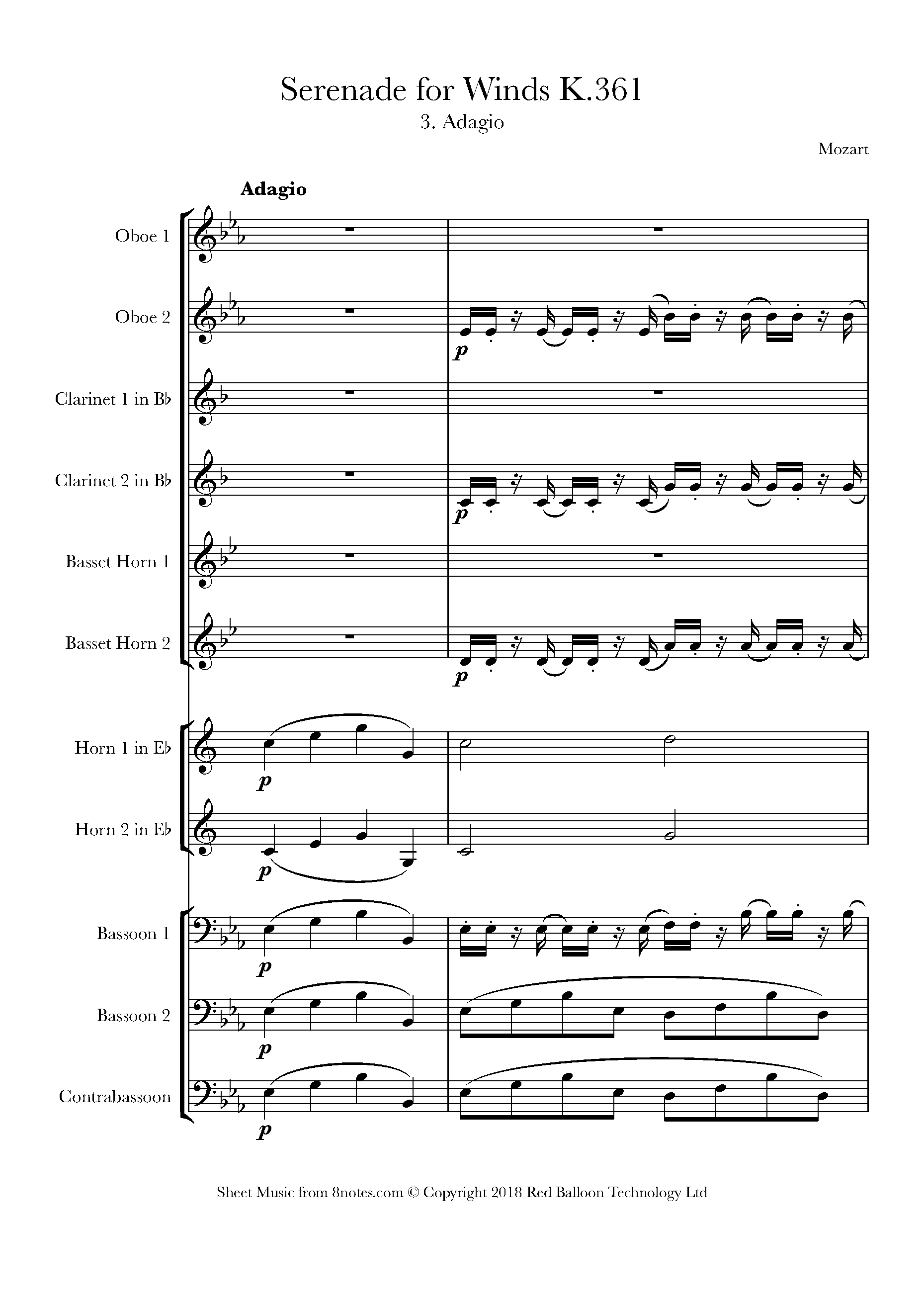 Mozart - Serenade No. 10 for Winds (Gran Partita), 3rd Movement, Adagio
Later Mozart is invited to meet the Emperor of Austria Joseph II. Salieri, who is the court composer, writes a little welcome March. Mozart demonstrates that he has memorised this after one hearing, then embarrasses Salieri by criticising the piece before improving upon it in an improvisation. This seamlessly transforms into his own Non più adrai, from The Marriage of Figaro.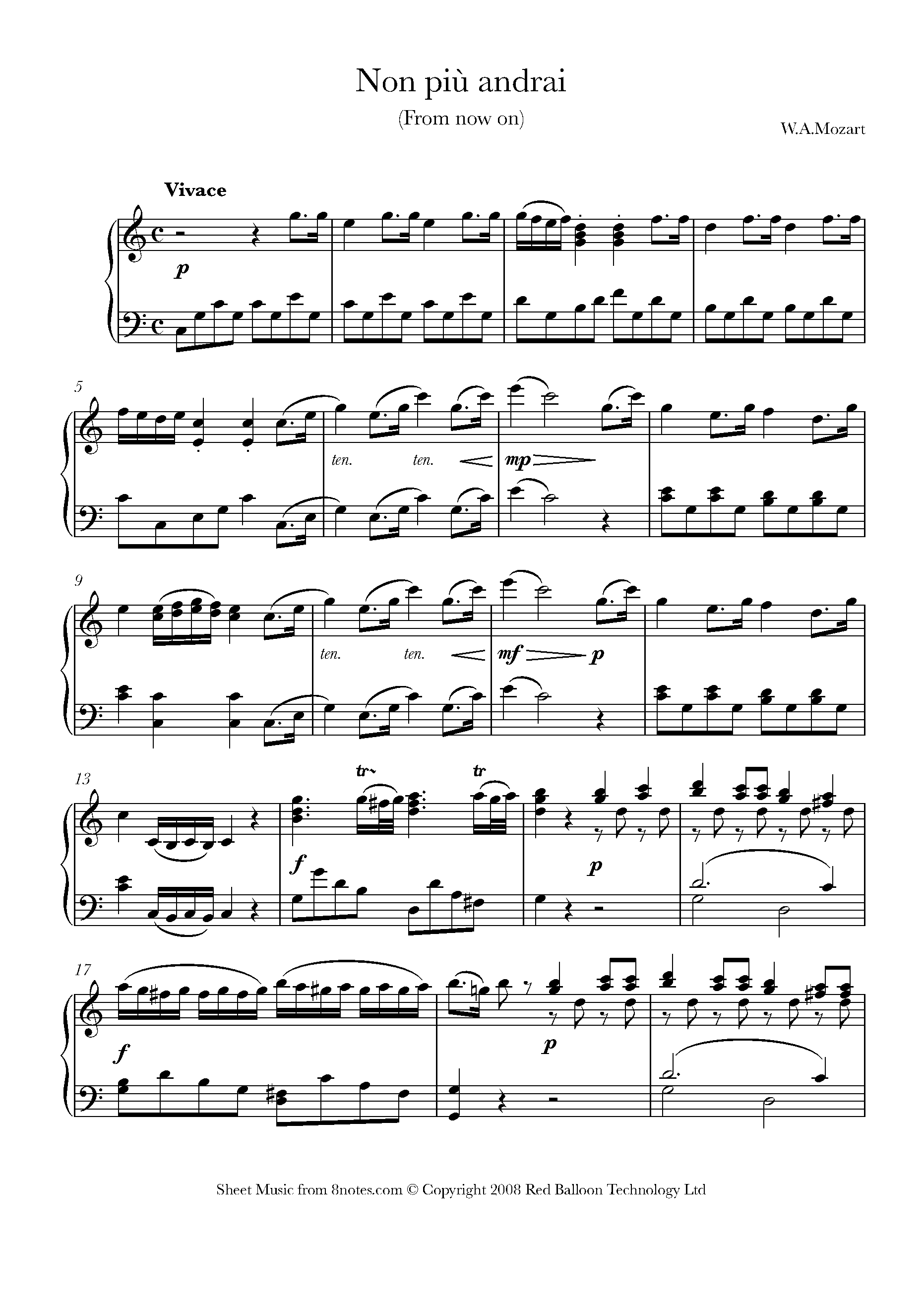 Mozart- Non Piu Andrai from Marriage of Figaro
Salieri tries to persuade soprano Katerina Cavalieri, with whom he is infatuated, that she will find Mozart disappointing, only to discover her performing in Mozart's new opera, The Abduction from the Seraglio: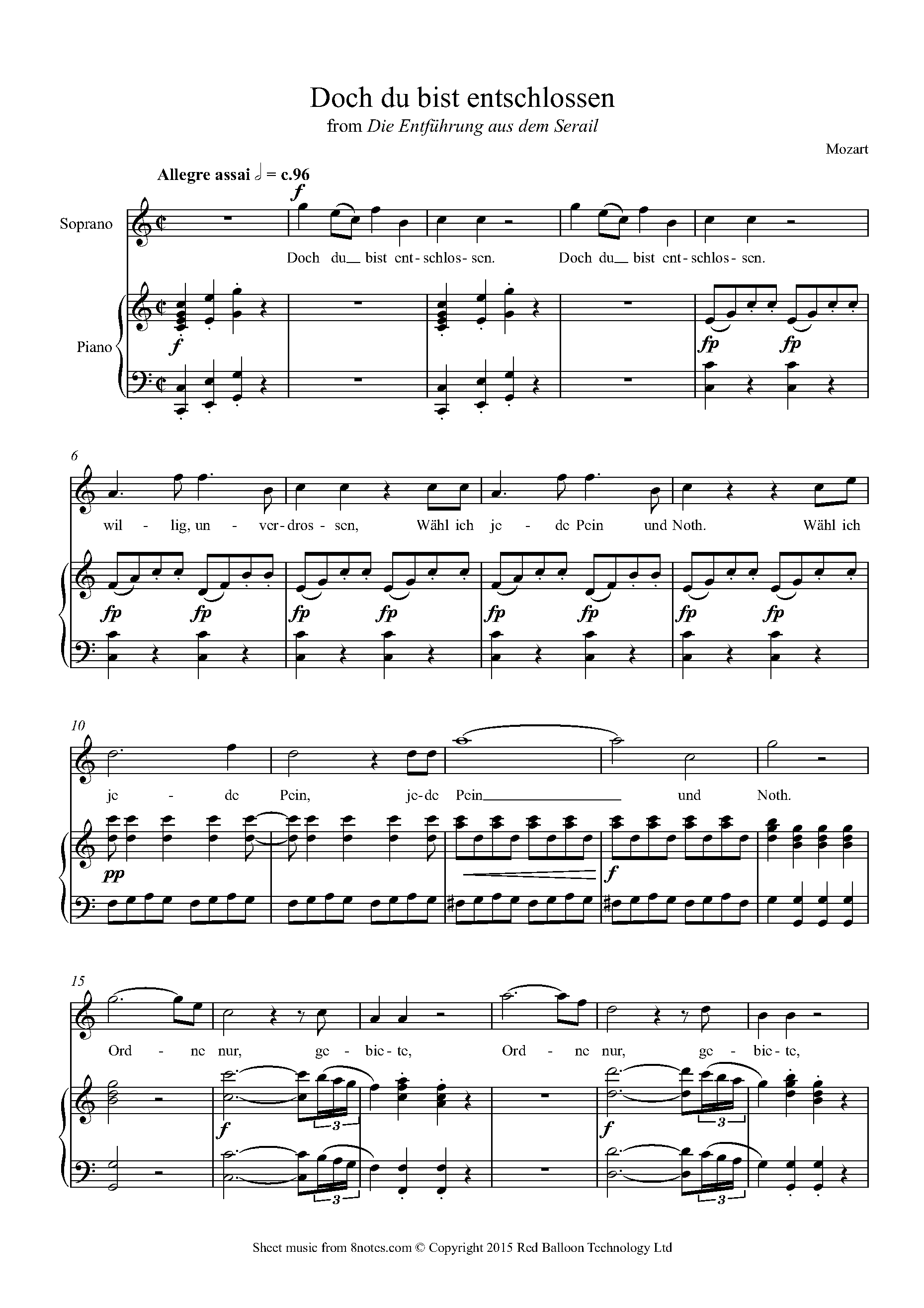 Mozart- Doch du bist entschlossen from Die Entfuhrung aus dem Serail
Salieri tries to prevent Mozart from becoming tutor to the Emperor's niece, Princess Elizabeth, suggesting the Emperor should ask composers to compete for the position. Mozart refuses to enter the competition, but Constanze brings some scores for Salieri to look at, saying that she is desperate that he be considered. The scores include Mozart's Concerto for Flute and Harp: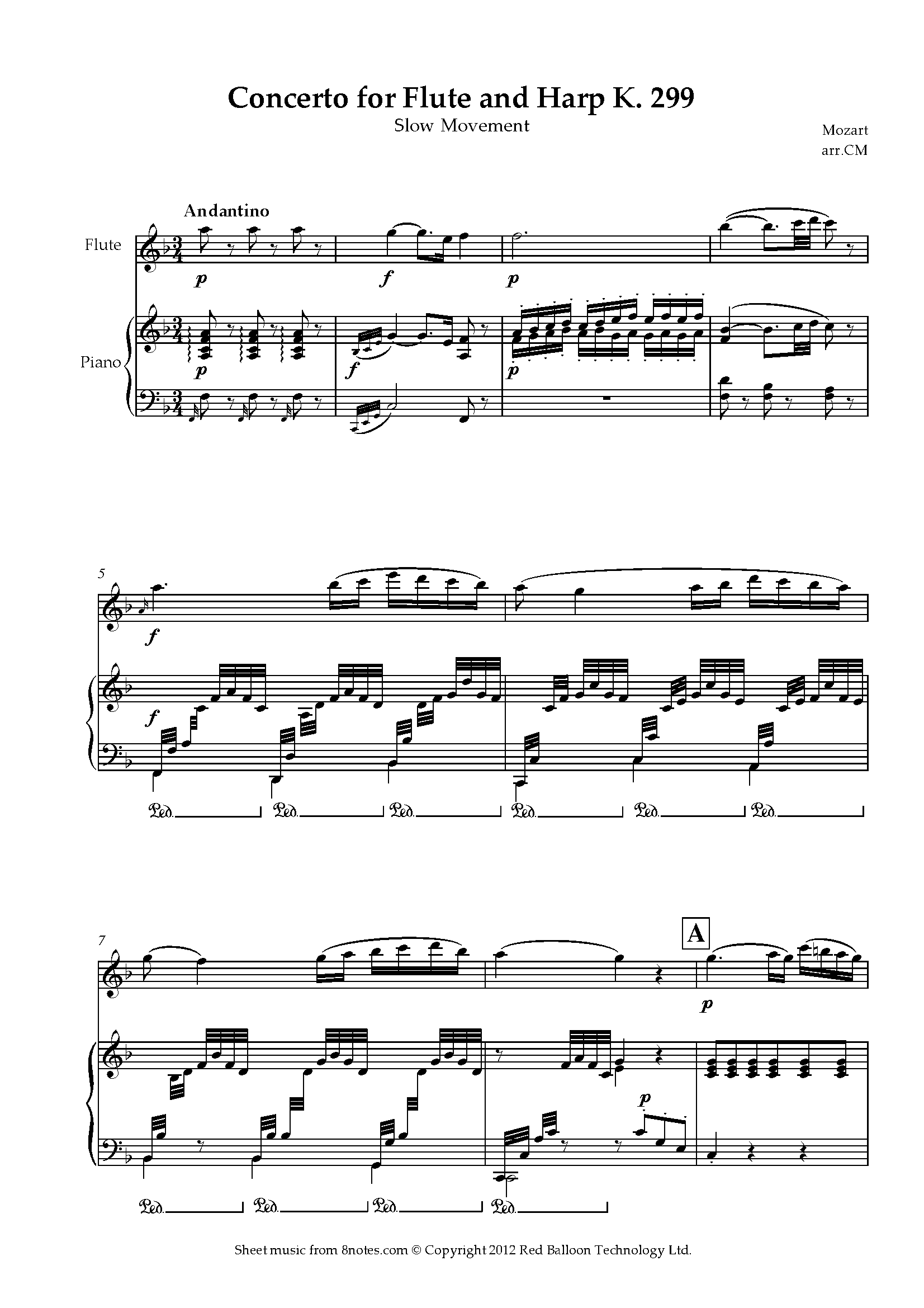 Mozart - Concerto for Flute and Harp K. 299 Slow Movement
Mozart's austere father arrives in Vienna. Mozart suggests they go out dancing. Their preparations are accompanied by the Chorus of Janissaries from The Abduction from the Seraglio.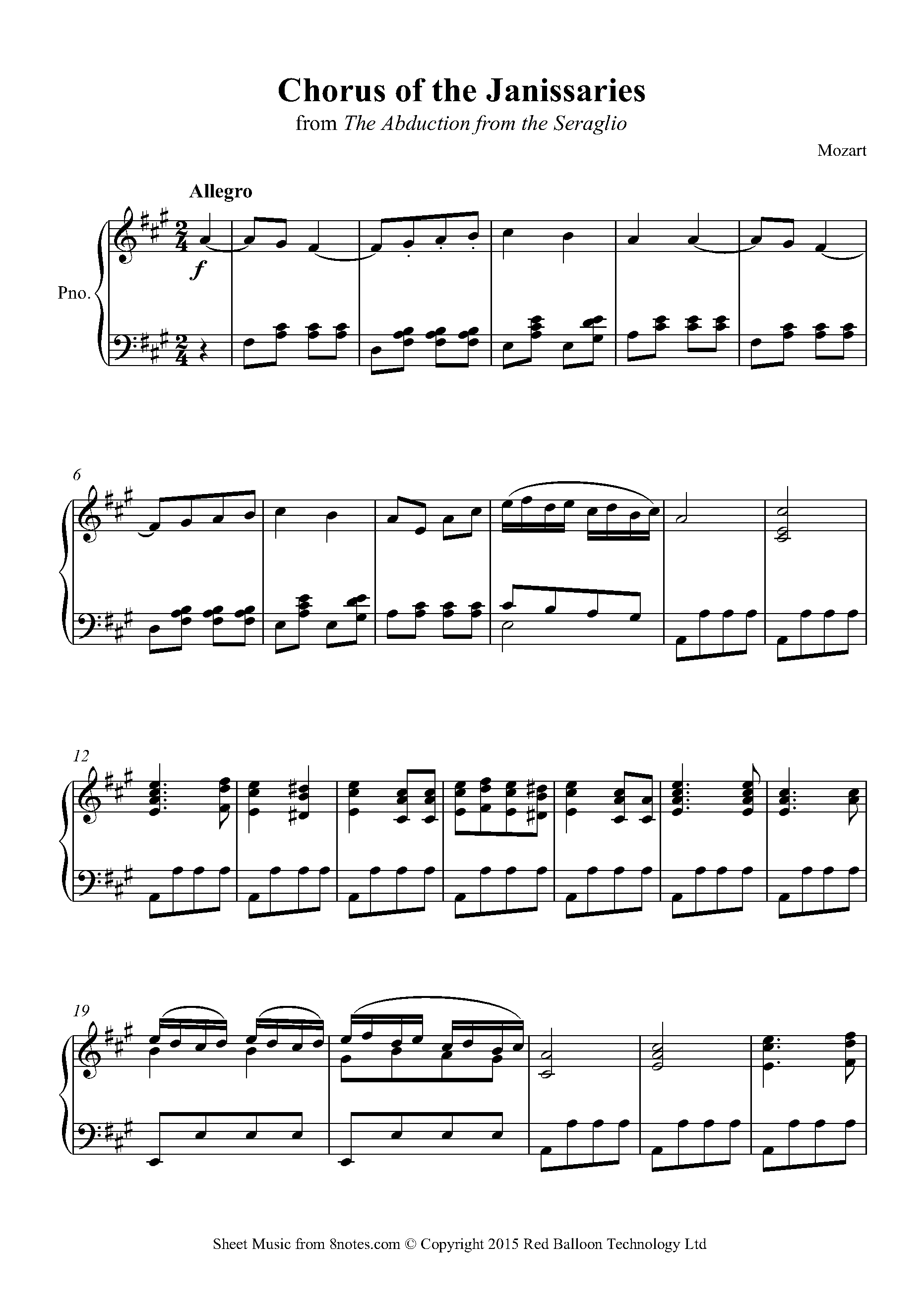 Mozart - Chorus of the Janissaries from The Abduction from the Seraglio
In the subsequent party we hear Mozart improvising in the style of Bach and then, hilariously, Salieri. The theme he uses is a duet, also from Seraglio.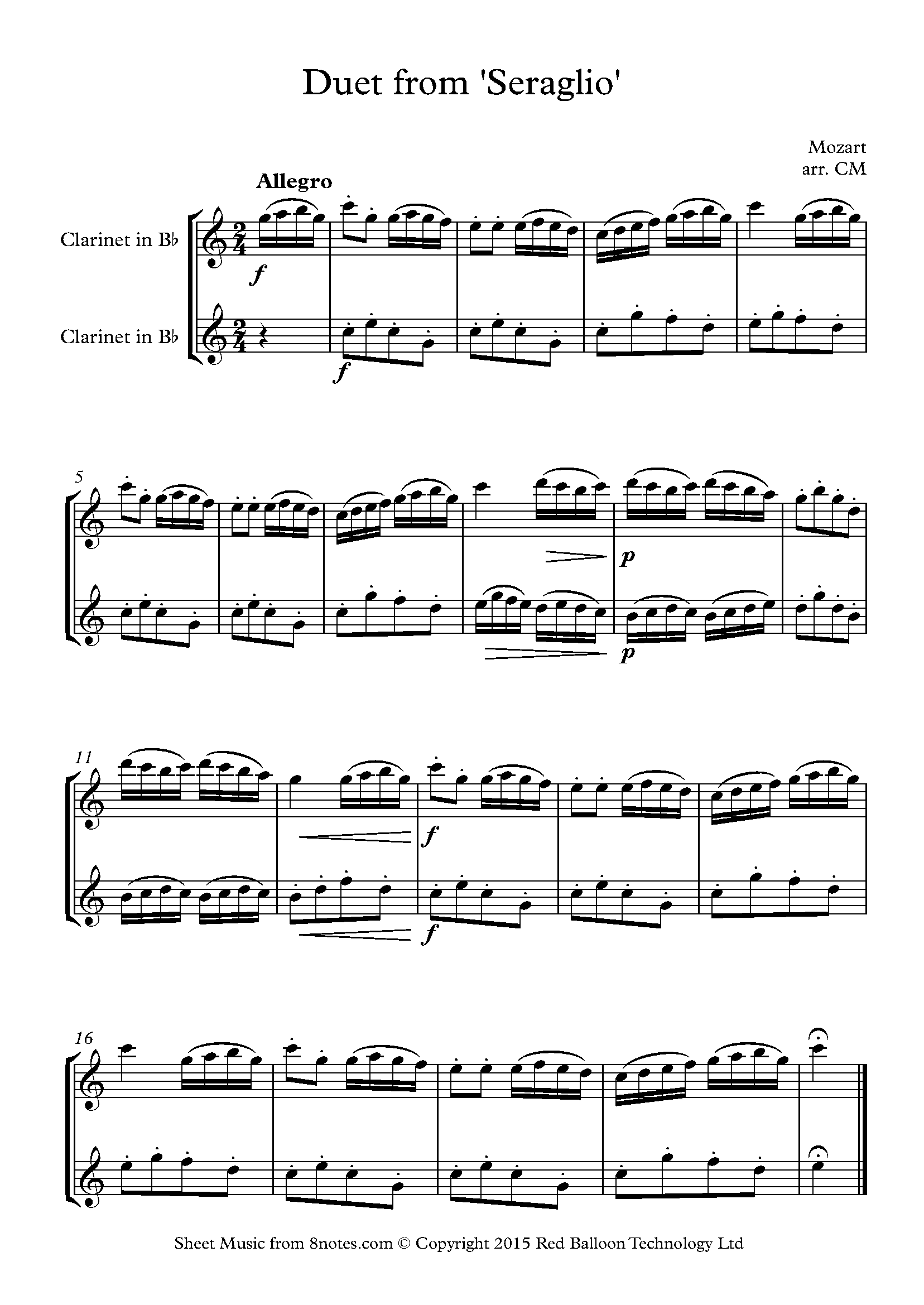 Mozart - Duet from 'Seraglio' sheet music for Clarinet Duet
A maid arrives at Mozart's house claiming an anonymous admirer has paid for her to work there. She is actually being paid by Salieri to spy on Mozart. Mozart goes out to give a performance of his Piano Concerto No. 22. We hear this music playing as the maid goes to find Salieri. He then enters the empty house.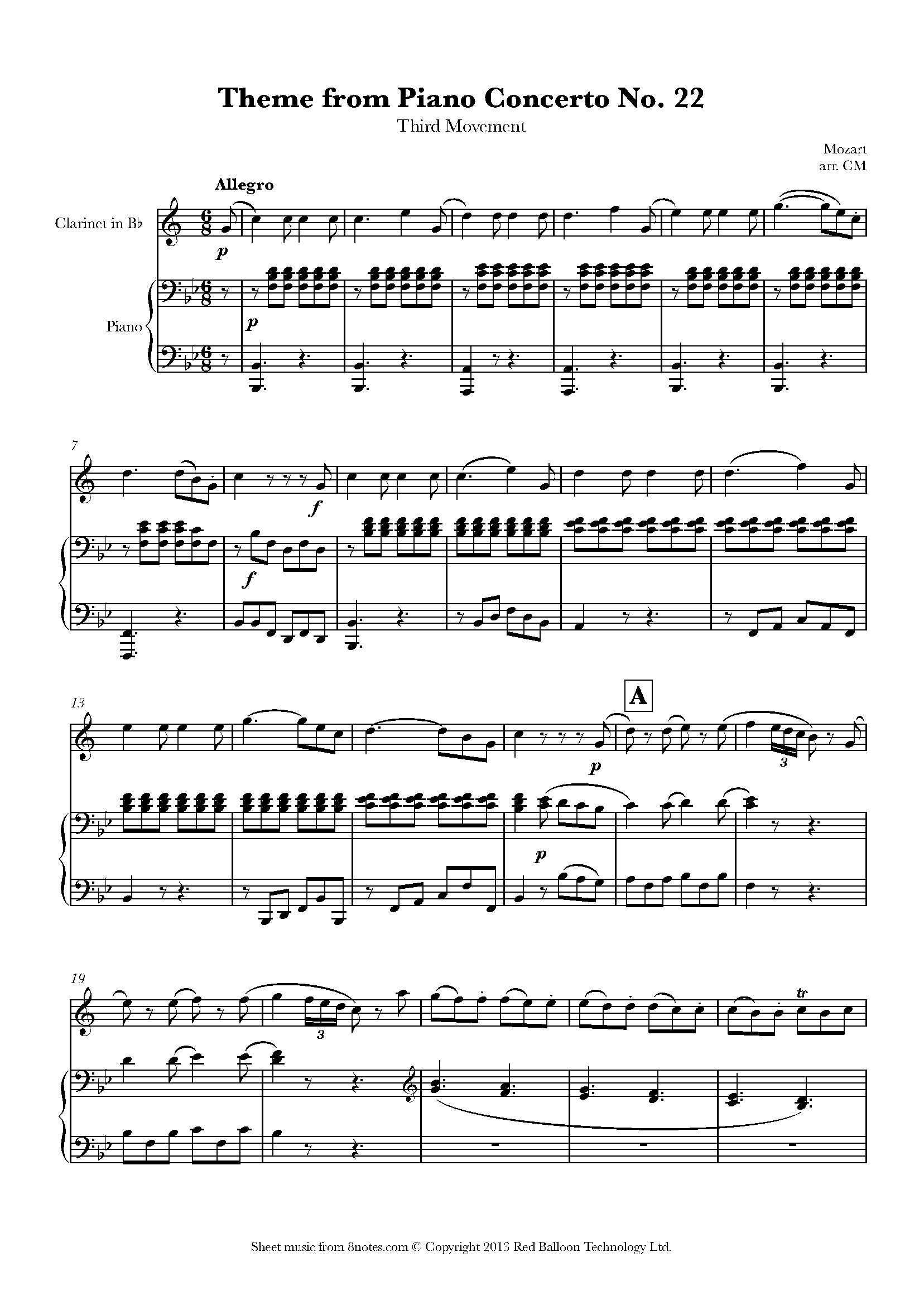 Mozart -Theme from Piano Concerto No. 22
In the house he sees the subject of Mozart's new opera, The Marriage of Figaro. Its controversial subject almost enables Salieri to block performances of the work, but after Mozart's personal appeal to the Emperor, rehearsals begin. Instead Salieri attempts to sabotage a scene from the opera, a dance at Figaro's wedding. Mozart is forced to remove the music until the Emperor intervenes.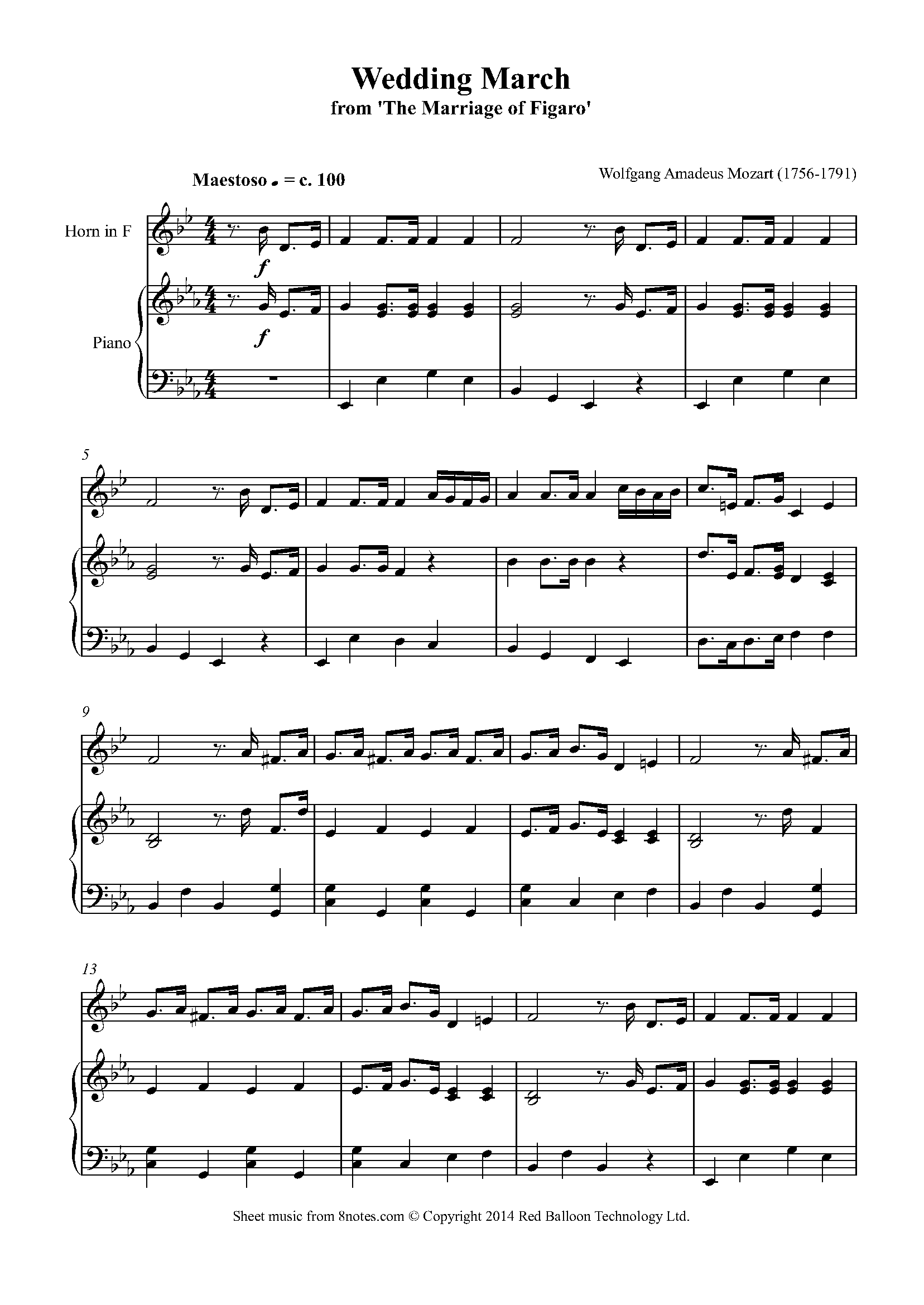 Mozart - Wedding March from Figaro sheet music
Mozart attends the premiere of Salieri's opera. After a night of partying he returns home to learn that his father is dead. Salieri interprets 'his next and blackest opera' Don Giovanni, as Mozart coming to terms with this death.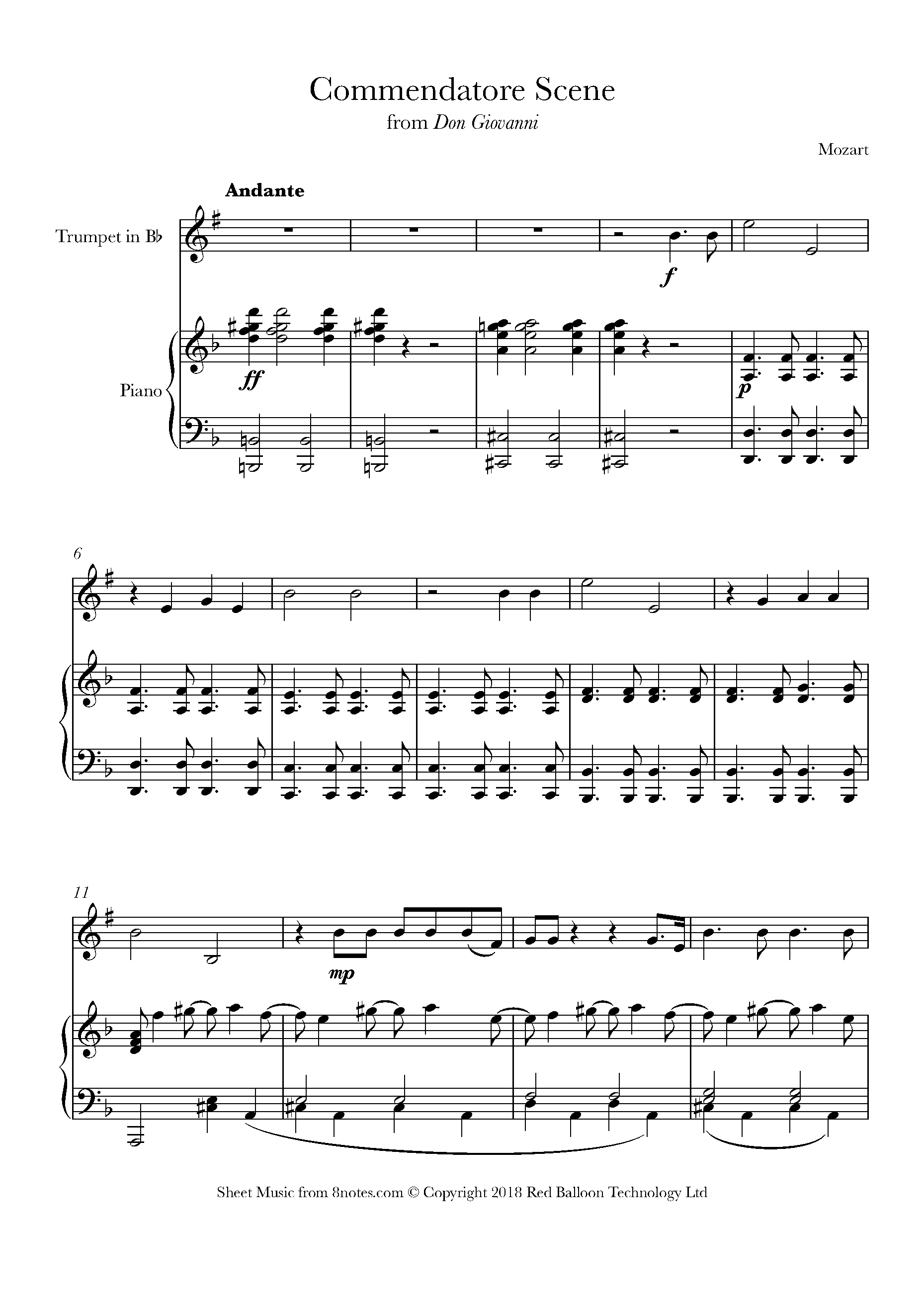 Mozart - Commendatore Scene from Don Giovanni sheet music
Mozart is commissioned to write a new opera, The Magic Flute, by his friend Emanuel Schikaneder. As he composes this work it is clear his mental health is breaking down—at one moment Mozart dances absurdly in front of his father's portrait to the sounds of the overture of the new opera.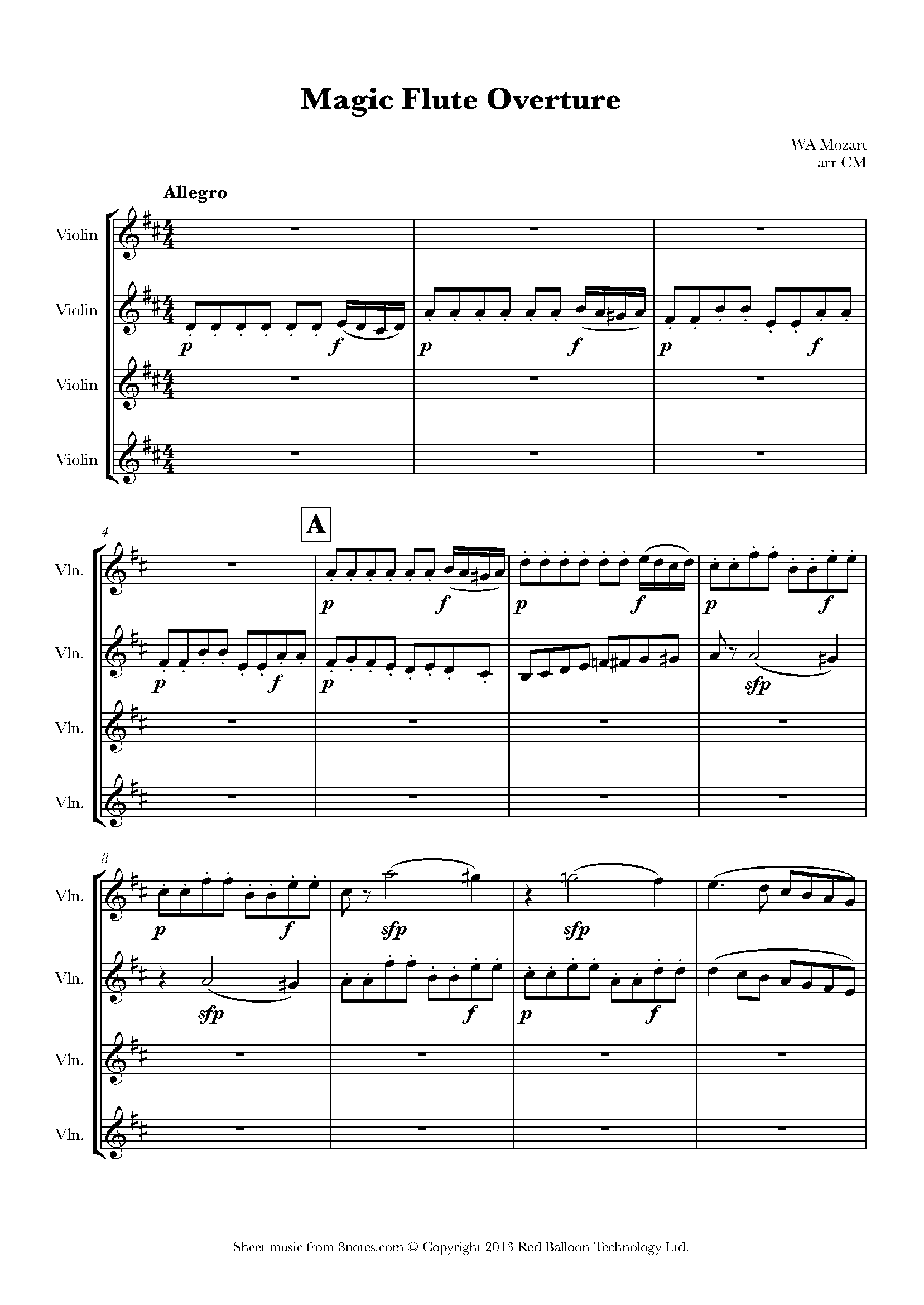 Mozart - Magic Flute Overture sheet music for Violin Quartet
Mozart's reverie interrupted by a knock on the door. It is a masked man who commissions a Requiem Mass from Mozart, a piece designed to be performed at a funeral. In the film this mysterious figure is Salieri himself, who intends to commission the mass, achieve Mozart's death then claim the mass as his own.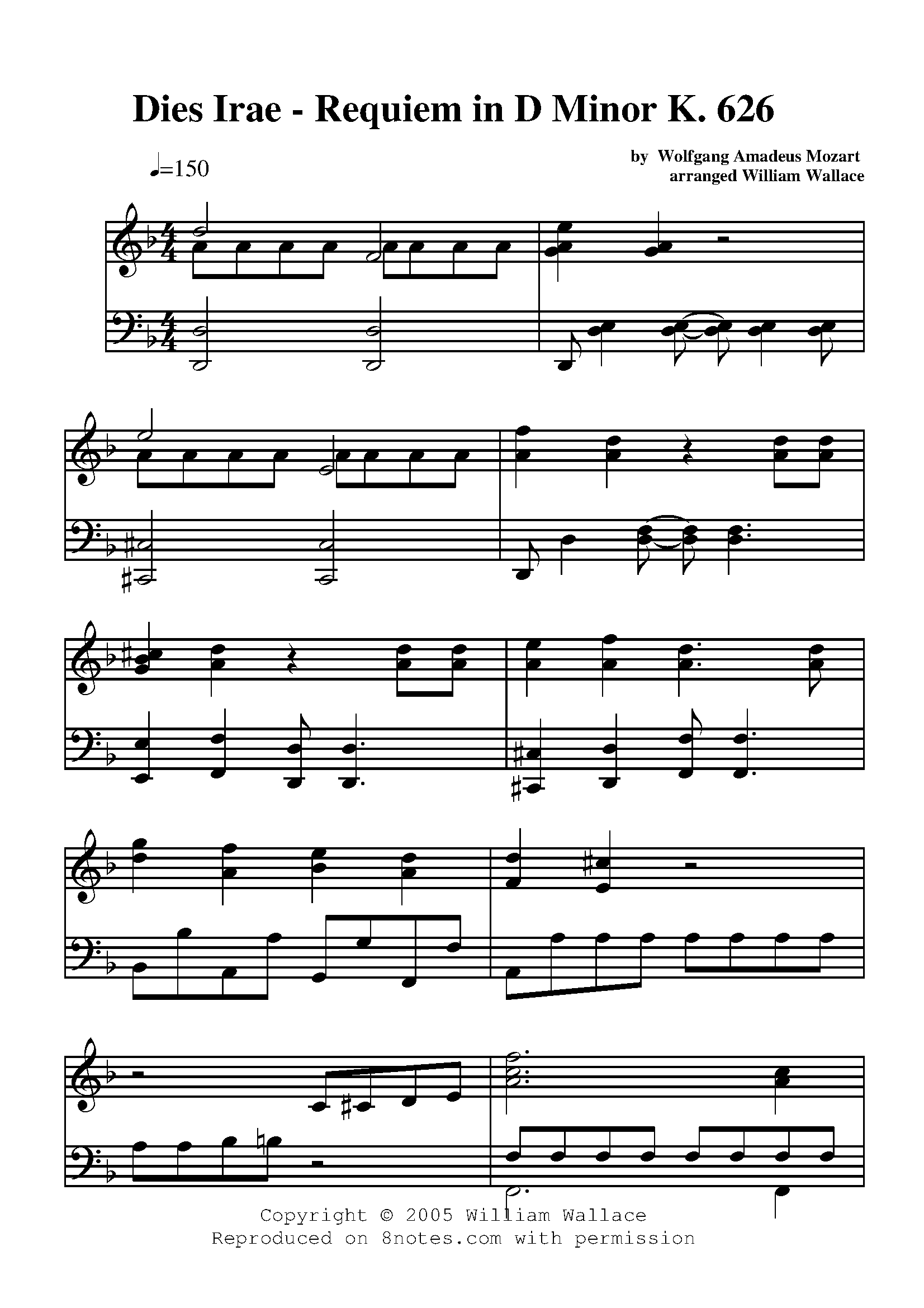 Mozart - Dies Irae - Requiem in D Minor K. 626
We see an ill-looking Mozart at a performance of the Magic Flute. As he accompanies Papageno's aria, he collapses.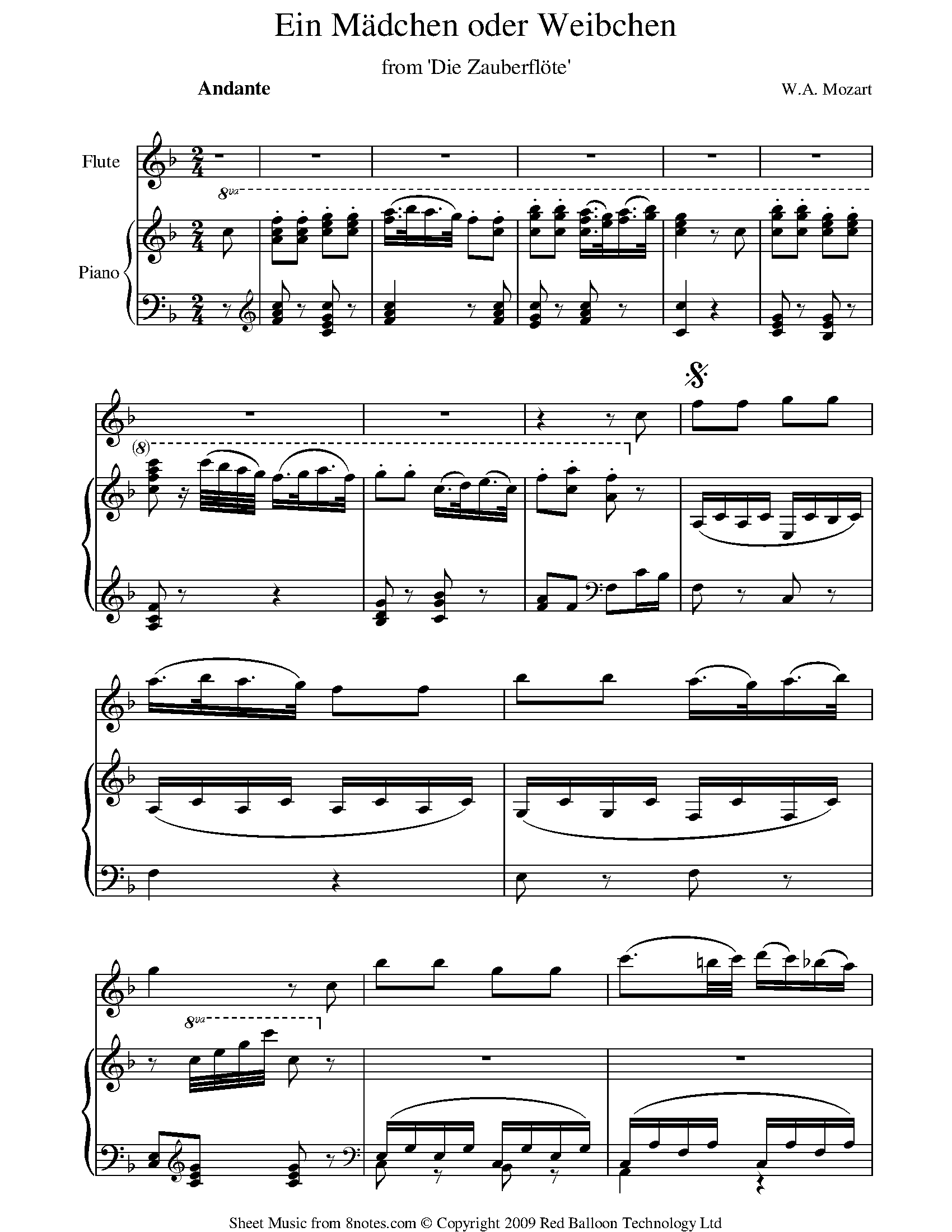 Mozart - Papagenos aria from Magic Flute (Ein Madchen oder Weibchen from Die Zauberflote)
Salieri is at the performance and rushes him back to Mozart's home, which is otherwise empty, Mozart's wife having decided to go away for a while. Salieri's intentions are not altruistic. He wants the rest of the Requiem Mass from Mozart before he dies, suspecting that it is already complete in the composer's head, but not yet written down. Mozart assumes Salieri genuinely wants to help and so begins dictating the work, starting with the Confutatis Maledictis.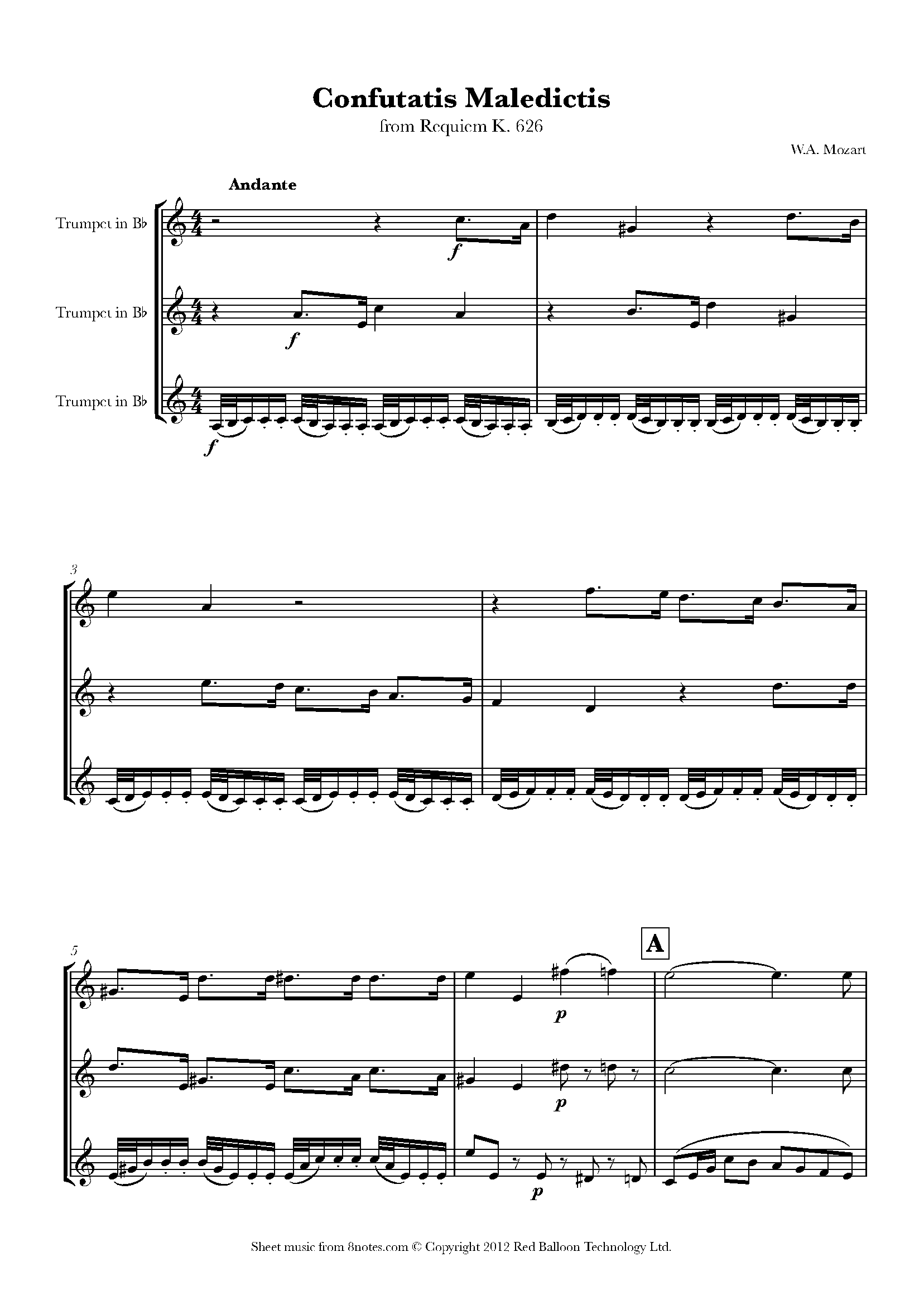 Mozart - Confutatis Maledictis from Requiem K. 626
During the dictation of the Lacrimosa from the Requiem, Mozart asks to rest. Mozart's wife suddenly returns, locks the manuscript away and tells Salieri to leave. When Salieri say he will only leave if Mozart asks him, Constanze asks her husband but discovers he is dead. The subsequent funeral scene is accompanied by a performance of the Lacrimosa.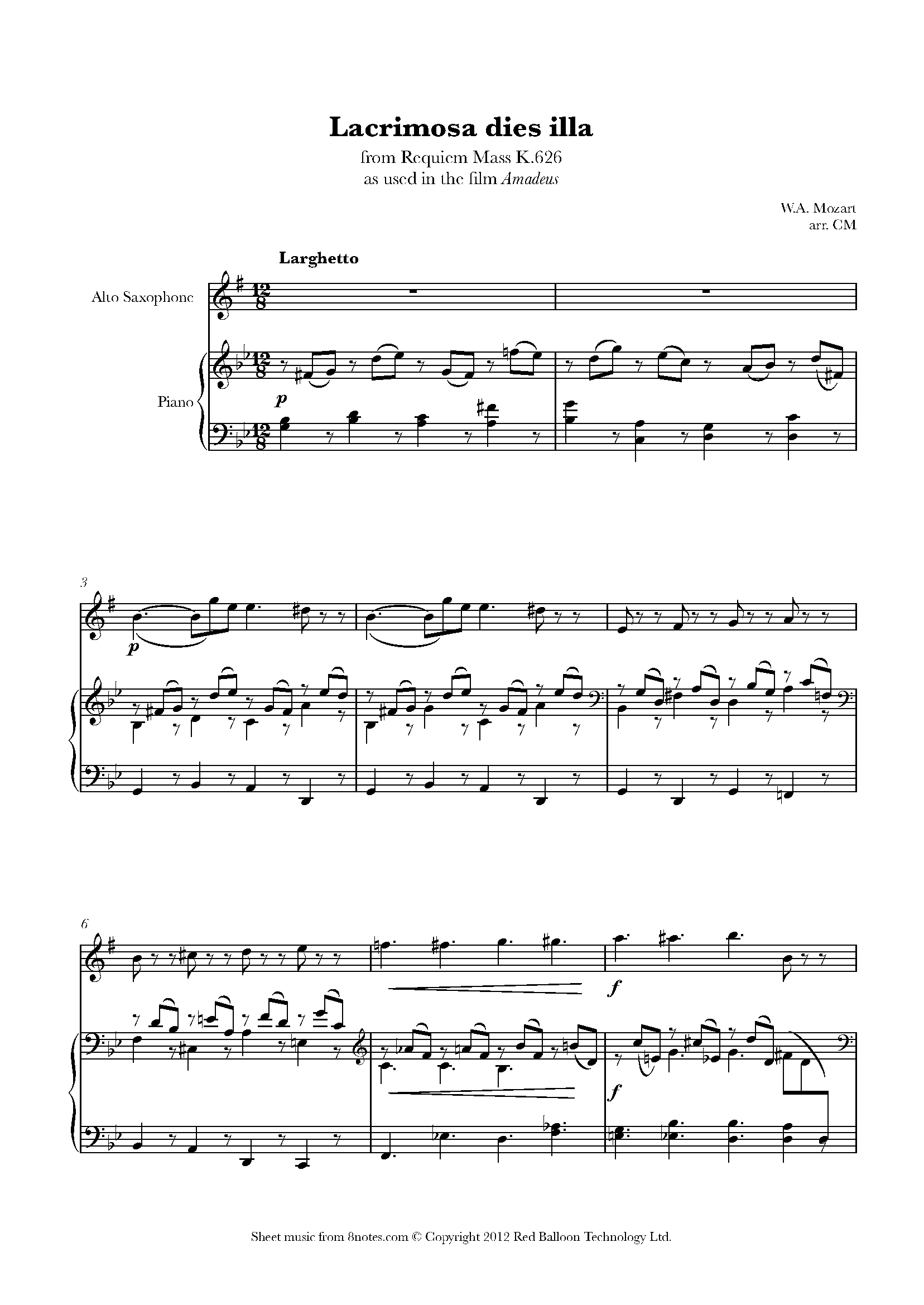 Mozart - Lacrimosa dies illa from Requiem Mass
In the final scene Salieri claims that God killed Mozart rather than let Salieri share in any of his glory. As he is wheeled away to the strains of Mozart's Piano Concerto No. 20, second movement, Salieri's final words return us to the film's central theme: 'I will speak for you father, I speak for all mediocrities in the world...I am their patron saint. Mediocrities everywhere, I absolve you.'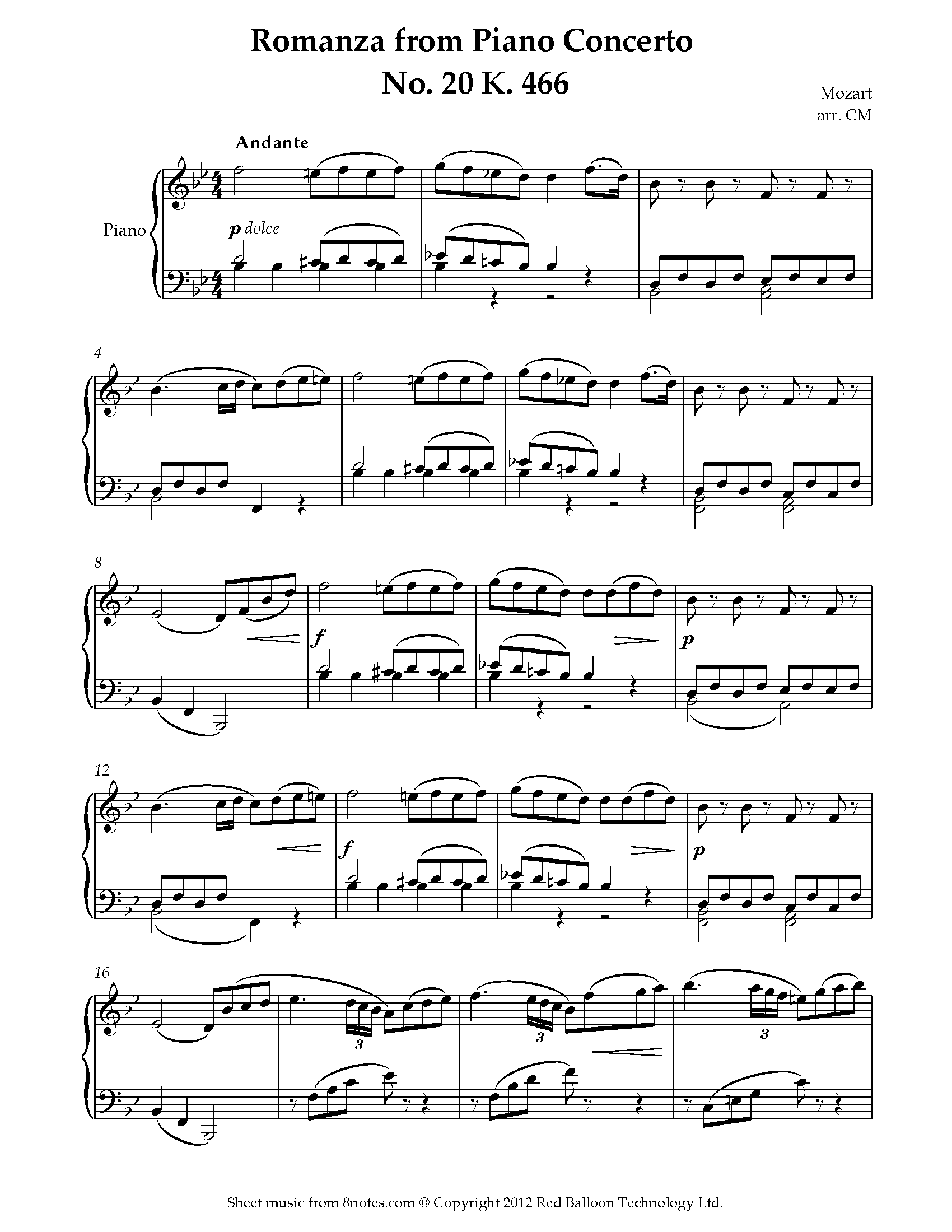 Mozart - Romanza from Piano Concerto No. 20 K. 466