Scott Joplin - The Entertainer
Sheet music for Alto-Tenor-Sax Duet
About 'The Entertainer'
Artist:
Scott Joplin
(

biography
)
Born:
1868 , Texarhana, Texas
The Artist:
African-American composer and pianist. He composer many of the most popular ragtime classics, such as The Entertainer, and the Maple Leaf Rag.

Info:
"The Entertainer" is sub-titled "A rag time two step", which was a form of dance popular until about 1911, and a style which was common among rags written at the time.
Scott Joplin was the first classically trained black composer to become a household name in America. Ragtime was eventually succeeded by jazz.
In 1973 "The Entertainer" was used as the theme music for the multiple Oscar winning film The Sting.
Score Key:
Bb major (Sounding Pitch) (

View more
Bb major Music for Alto-Tenor-Sax Duet
)
Time Signature:
4/4 (

View more
4/4 Music
)
Tempo Marking:

=200 Presto (

View more music marked
Presto
)
Difficulty:
Intermediate Level: Recommended for Intermediate Level players
Style:
Jazz
(

View more
Jazz Alto-Tenor-Sax Duet Music
)
Copyright:
© Copyright 2000-2023 Red Balloon Technology Ltd (8notes.com)

This piece is included in the following :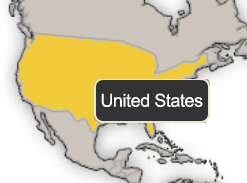 Free American Sheet Music