W C Handy - St Louis Blues
Sheet music for Piano
About 'St Louis Blues'
Born:
November 16, 1873 , March 28, 1958
The Artist:
An American blues composer and musician, widely known as the Father of the Blues.

Info:
This is a popular American song composed by W. C. Handy in the blues style. It remains a fundamental part of jazz musicians' repertoire. It was also one of the first blues songs to succeed as a pop song. It has been performed by numerous musicians of all styles from Louis Armstrong and Bessie Smith to Count Basie, Glenn Miller, Guy Lombardo, and the Boston Pops Orchestra.
Score Type:
Arrangement for Piano
Score Key:
G major (Sounding Pitch) (

View more
G major Music for Piano
)
Time Signature:
4/4 (

View more
4/4 Music
)
Difficulty:
Intermediate Level: Recommended for Intermediate Level players
Instrument:
Piano
(

View more
Intermediate Piano Music
)
Style:
Jazz
(

View more
Jazz Piano Music
)
Copyright:
© Copyright 2000-2023 Red Balloon Technology Ltd (8notes.com)

This piece is included in the following :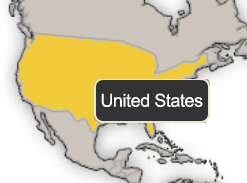 Free American Sheet Music