Men of Harlech (Traditional Welsh)
Sheet music for Piano
PDF
More Versions
Arrangements of this piece also available for: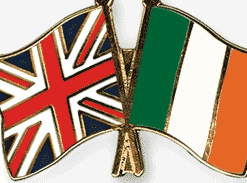 This piece is part of our
Traditional British & Irish Music for Piano
Compilation
About 'Men of Harlech (Traditional Welsh)'
The Artist:
Traditional Music of unknown author.

Info:
"Men of Harlech" or "The March of the Men of Harlech" (in Welsh: Rhyfelgyrch Gwŷr Harlech) is a song and military march which is traditionally said to describe events during the seven-year siege of Harlech Castle between 1461 and 1468. Commanded by Constable Dafydd ap Ieuan, the garrison held out in what is the longest known siege in the history of the British Isles. "Through Seven Years" is an alternative name for the song.

"Men of Harlech" occupies an important place in Welsh national culture. The song gained international recognition when it was featured prominently in the 1964 film Zulu.
Score Type:
Arrangement for Piano
Score Key:
D major (Sounding Pitch) (

View more
D major Music for Piano
)
Time Signature:
4/4 (

View more
4/4 Music
)
Tempo Marking:

= 120
Difficulty:
Easy Level: Recommended for Beginners with some playing experience
Instrument:
Piano
(

View more
Easy Piano Music
)
Style:
Traditional
(

View more
Traditional Piano Music
)
Copyright:
© Copyright 2000-2023 Red Balloon Technology Ltd (8notes.com)

Close X
Thank you for trying the 8notes.com Audio & Transposition features
You have reached your limit for today.
Please subscribe for unlimited playback & transpositions
Individual Subscriptions:

Click here for more info on subscriptions