Albéniz, Isaac - Asturias (Leyenda)
Sheet music for Guitar
Arrangements of this piece also available for:
About 'Asturias (Leyenda)'
Artist:
Isaac Albeniz
(

biography
)
Born:
1860 , Camprodon, Catalonia
Died:
1909 , Cambo-les-Bains, France
The Artist:
Spanish pianist and composer best known for his piano works based on folk music idioms. Many of his pieces such as Asturias (Leyenda), Granada, Sevilla, Cádiz, Córdoba, Cataluña, and the Tango in D are amongst the most important pieces for classical guitar.

Info:
Although the version for guitar (an arrangement by Andres Segovia) is by far the most famous, this piece was originally a piano movement, used by Albeniz in his "Cantos de España". After his death a music publisher also added it to the "Suite Española" which has been the source of confusion ever since!
Score Key:
E minor (Sounding Pitch) (

View more
E minor Music for Guitar
)
Tempo Marking:

= 110
Time Signature:
3/4 (

View more
3/4 Music
)
Difficulty:
Advanced Level: Recommended for Advanced Players
Instrument:
Guitar
(

View more
Advanced Guitar Music
)
Style:
Classical
(

View more
Classical Guitar Music
)
Copyright:
© Copyright 2000-2023 Red Balloon Technology Ltd (8notes.com)

This piece is included in the following :

Pieces in 3-4 Time Signature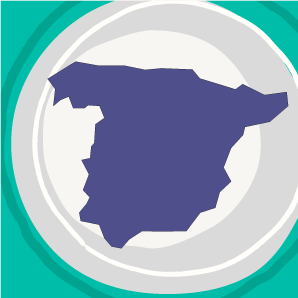 Free Spanish Sheet Music