Denis Browne, William - To Gratiana Dancing and Singing
Sheet music for Viola
Parts

Standard Parts

Large Parts



PDF
More Versions
Arrangements of this piece also available for: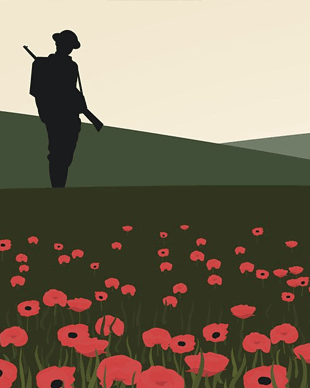 This piece is part of our
Music and Songs of World War 1 for Viola
Compilation
About 'To Gratiana Dancing and Singing'
Artist:
Denis Browne, William (

biography
) (

sheet music
)
Info:
See! With what constant motion
Even, and glorious, as the sun,
Gratiana steers that noble frame,
Soft as her breast, sweet as her voice
That gave each winding law and poise,
And swifter than the wings of Fame.

Each step trod out a lover's thought
And the ambitious hopes he brought,
Chain'd to her brave feet with such arts;
Such sweet command, and gentle awe,
As when she ceas'd, we sighing saw
The floor lay pav'd with broken hearts.

So did she move; so did she sing
Like the harmonious spheres that bring
Unto their rounds their music's aid;
Which she performèd such a way,
As all th' enamoured world will say:
The Graces danced, and Apollo play'd.

Score Key:
G major (Sounding Pitch) (

View more
G major Music for Viola
)
Tempo Marking:
Moderato con moto

=60
Time Signature:
4/4 (

View more
4/4 Music
)
Difficulty:
Intermediate Level: Recommended for Intermediate Level players
Instrument:
Viola
(

View more
Intermediate Viola Music
)
Style:
Classical
(

View more
Classical Viola Music
)
Copyright:
© Copyright 2000-2023 Red Balloon Technology Ltd (8notes.com)

Close X
Thank you for trying the 8notes.com Audio & Transposition features
You have reached your limit for today.
Please subscribe for unlimited playback & transpositions
Individual Subscriptions:

Click here for more info on subscriptions