Georg Philipp Telemann Harpsichord Sheet Music (Subscription)
(

search within these results

)



Sorry, no Georg Philipp Telemann Harpsichord Sheet Music (Subscription) available for at present.
Please try another option.


About Telemann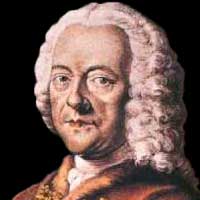 Georg Philipp Telemann was a prolific German composer of the Baroque era, with over 3,000 works to his name. He wrote all both secular and sacred music but was most famous in his lifetime for his church compositions, particularly the cantatas and large works for orchestra and soloists.

Read More