1. Beer Barrel Polka (Roll out the barrel)
Beer Barrel Polka, also known by its chorus 'Roll out the barrel,' was a popular World War 2 song. Though it became hugely popular in the U.K and was performed during the VE celebrations on 9th May 1945, it was actually written by a Czech musician, Jaromír Vejvoda, in 1927. It was also popular amongst soldiers who fought on different sides, which words being written specifically for different countries. The English lyrics were written by Lew Brown and Wladimir Timm.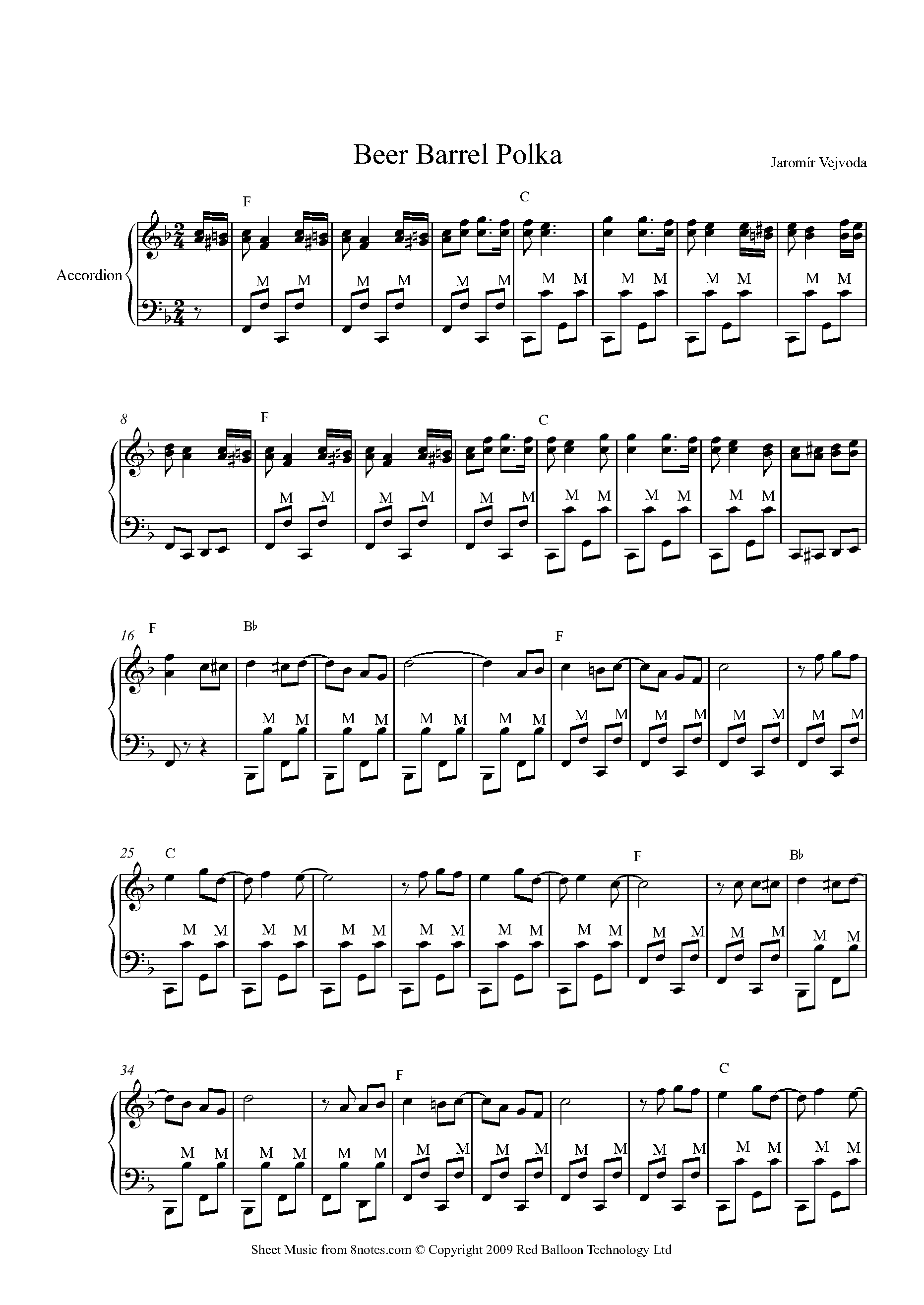 Beer Barrel Polka (Roll out the barrel)
2. Clarinet Polka
"The Clarinet Polka" or "A Hupfata" (Polish "Polka Dziadek", Estonian "Vanaisa polka" - Grandpa Polka) is a popular musical composition from the end of the 19th century. Since 1971 it has been used as an opener in Lato z Radiem, one of the most popular shows of Polskie Radio Program I. The piece, performed (as its name implies) as a polka, has a simple and catchy melody, featuring a prominent extended eight-note arpeggio. It is typically performed in B-flat major.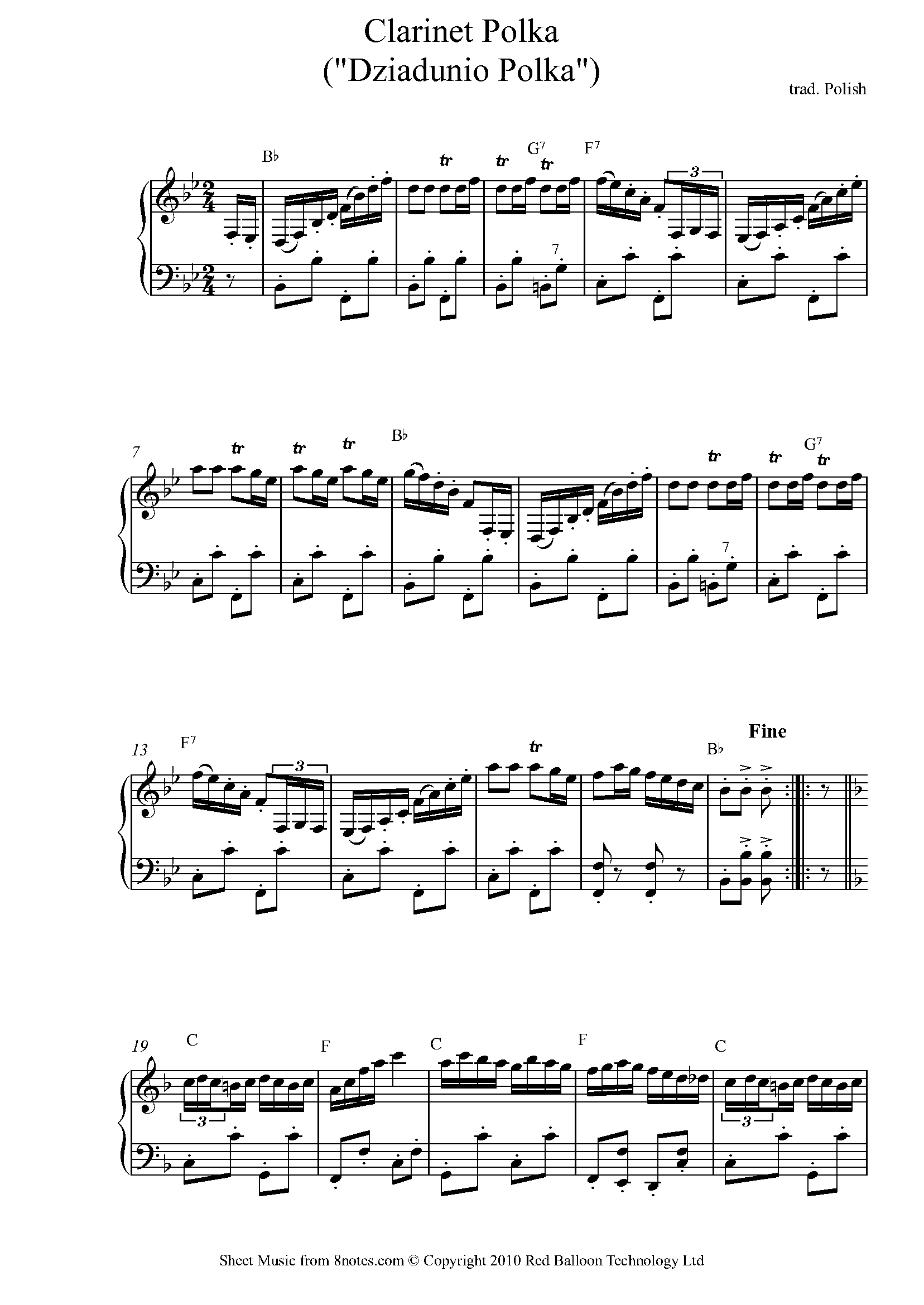 Clarinet Polka
3. Espresso Polka
The composer of this lively polka is not known. Its title, evoking the strongest form of coffee, suggest something of its character—strong, direct and likely to induce a heightened state of alert. As refreshing, in fact, as a good cup of coffee!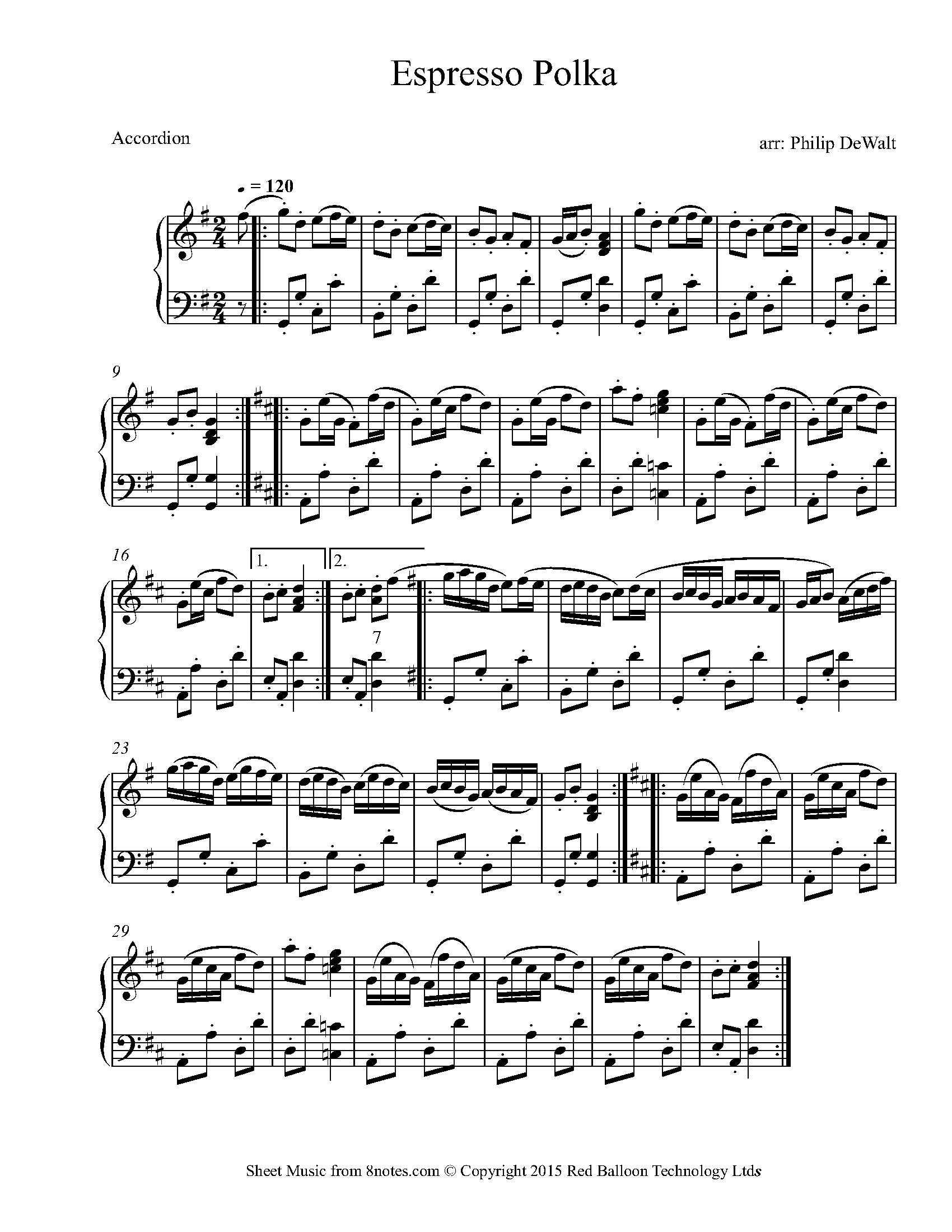 Espresso Polka
4. Strauss II - Pizzicato Polka
The Pizzicato Polka is a piece of orchestral music by Johann Strauss II published in 1870. Strauss composed it with his brother Josef in 1869 for a trip to Imperial Russia. The polka was written for string orchestra and glockenspiel. It was hugely popular, especially in Italy, where it was included on every program Strauss played there. The piece consists of four melodies and the work is arranged in ternary form (A-B-A). As the title suggests, the piece is scored for plucked strings.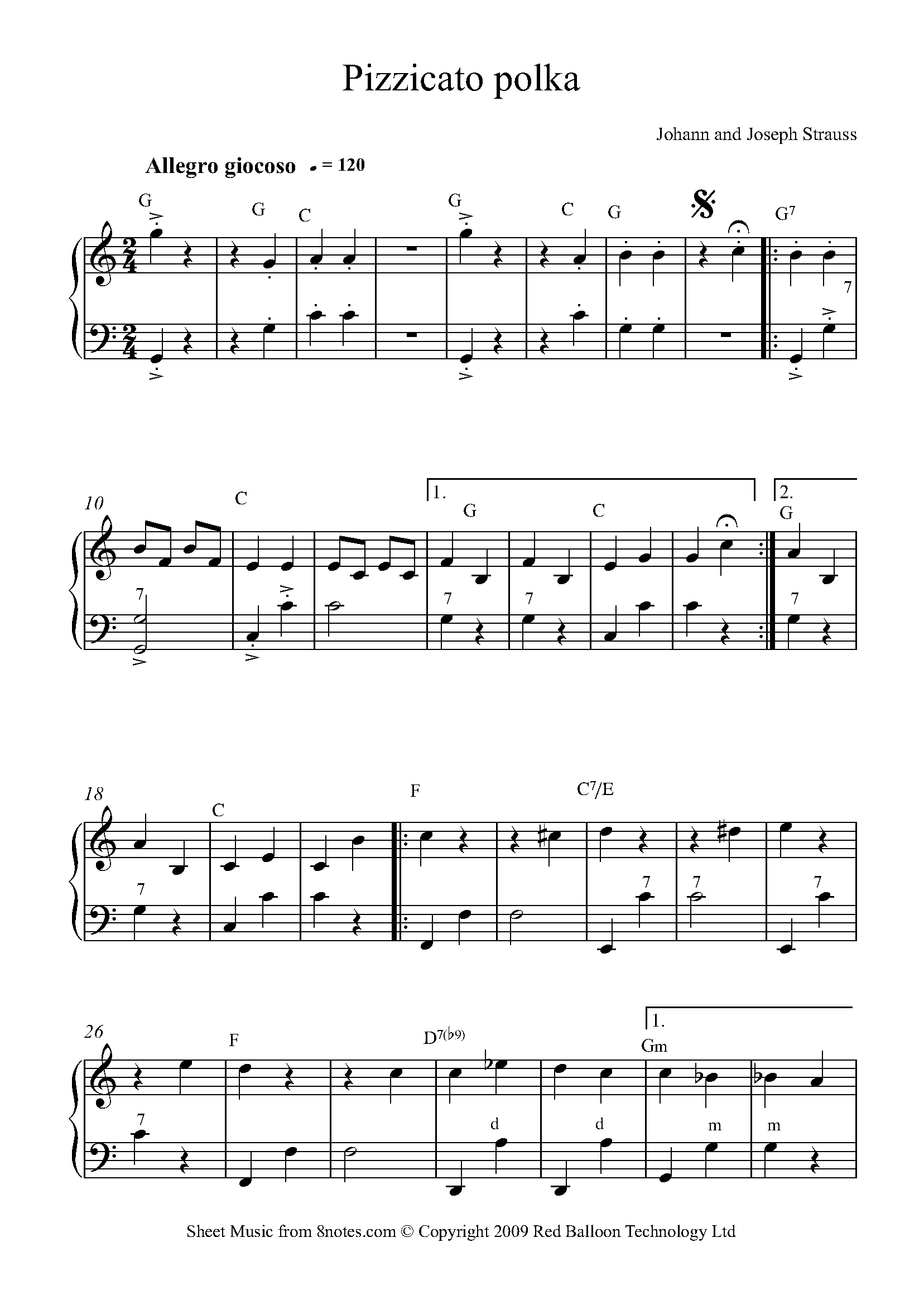 Pizzicato Polka
5. Tarrega - Rosita Polka
"Rosita Polka" by Francisco Tárrega (1852–1909) was originally written for guitar. It forms one of a relatively small body of work—he composed around 80 pieces during his lifetime—which, due their quality, nevertheless earned him the unofficial title of "the father of the classical guitar." He was also known as a very great player, having honed his skills at a very early age, even running away at the age of 10 to start a career playing in restaurants and cafes in Barcelona.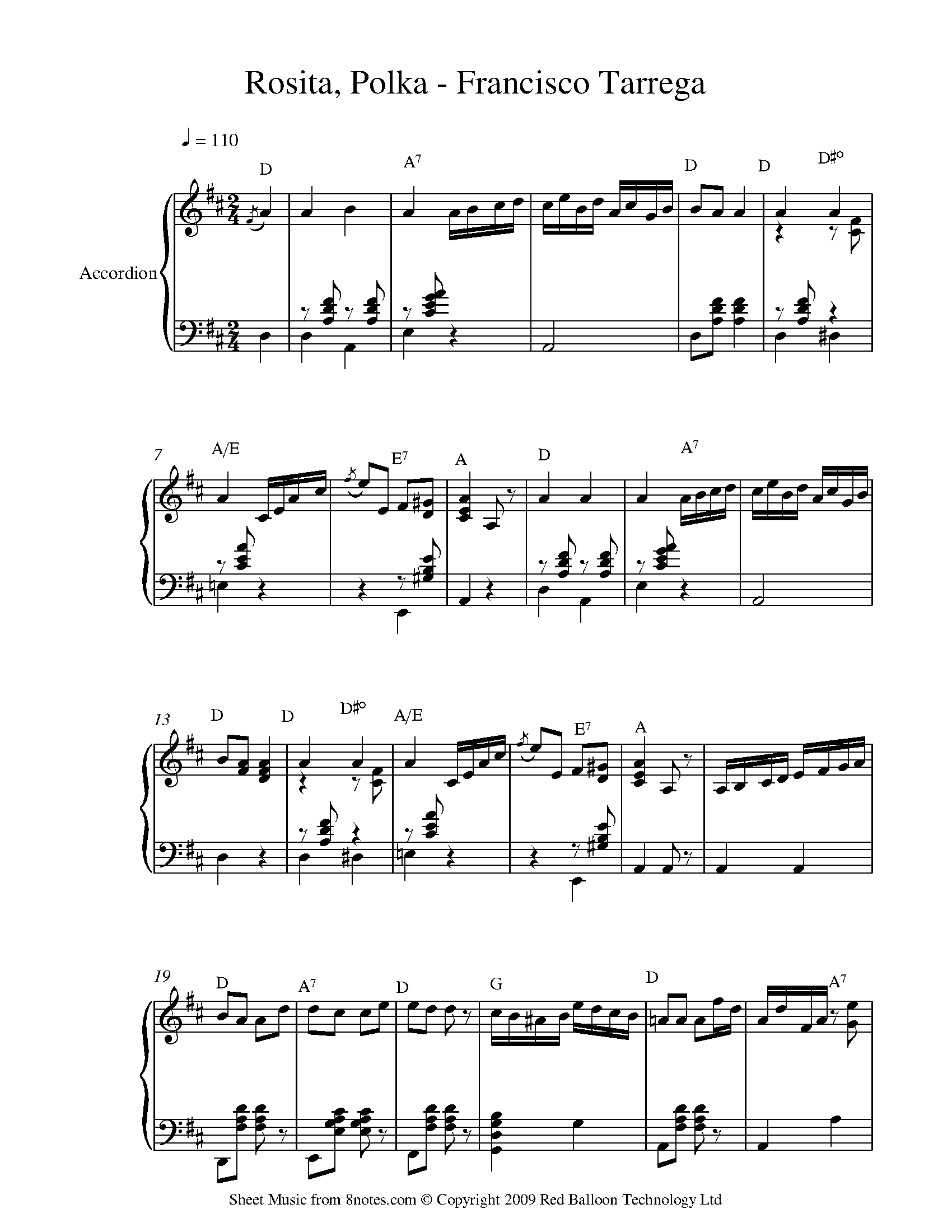 Rosita Polka
6. Boda Gammalgarden - polka
"Boda Gammalgarden" is likely a misspelling of the Swedish "Boda Gammelgård," meaning "Boda Old Farm" or "Boda Manor." It is a lively and pleasant work, suggesting that the place that it inspired was well-loved by its anonymous author.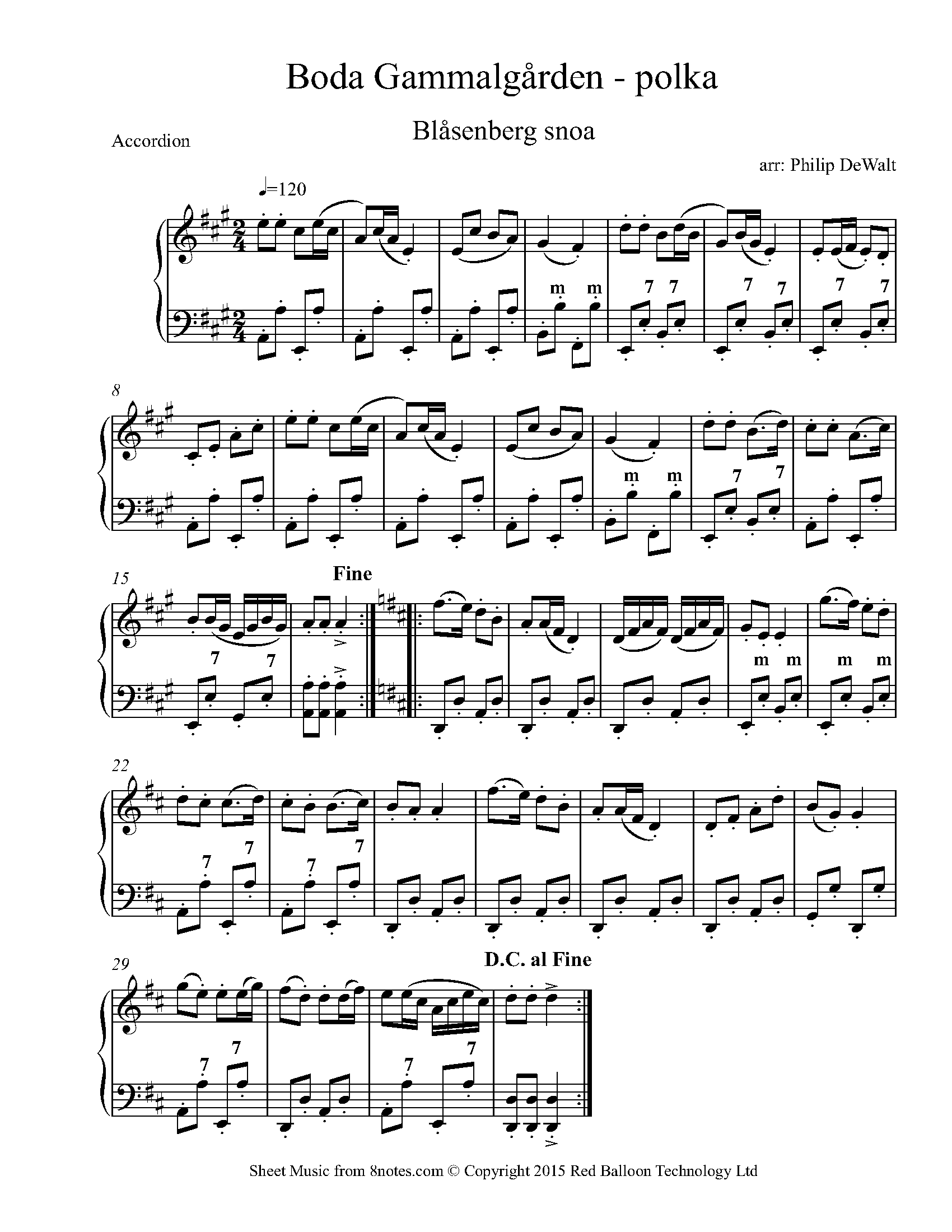 Boda Gammalgarden - polka
7. Pincushion Polka (Bunch of Violets)
"Pincusion Polka" was likely composed by the German-American Edward Mack—a piano four hand version by him dating from 1871 is held at the U.S. Library of Congress. Mack is a little-known figure today, but was a prolific composer—Library of Congress lists 711 pieces bearing his name (though many are likely arrangements), with a number taking the form of Civil War marches. Little else is known about the composer save the fact that he was born in Stuttgart, Germany, moved to the U.S. with his parents at the age of 5 and at some point became blind. This cheerful and pleasant polka suggests his music is overdue for a revival.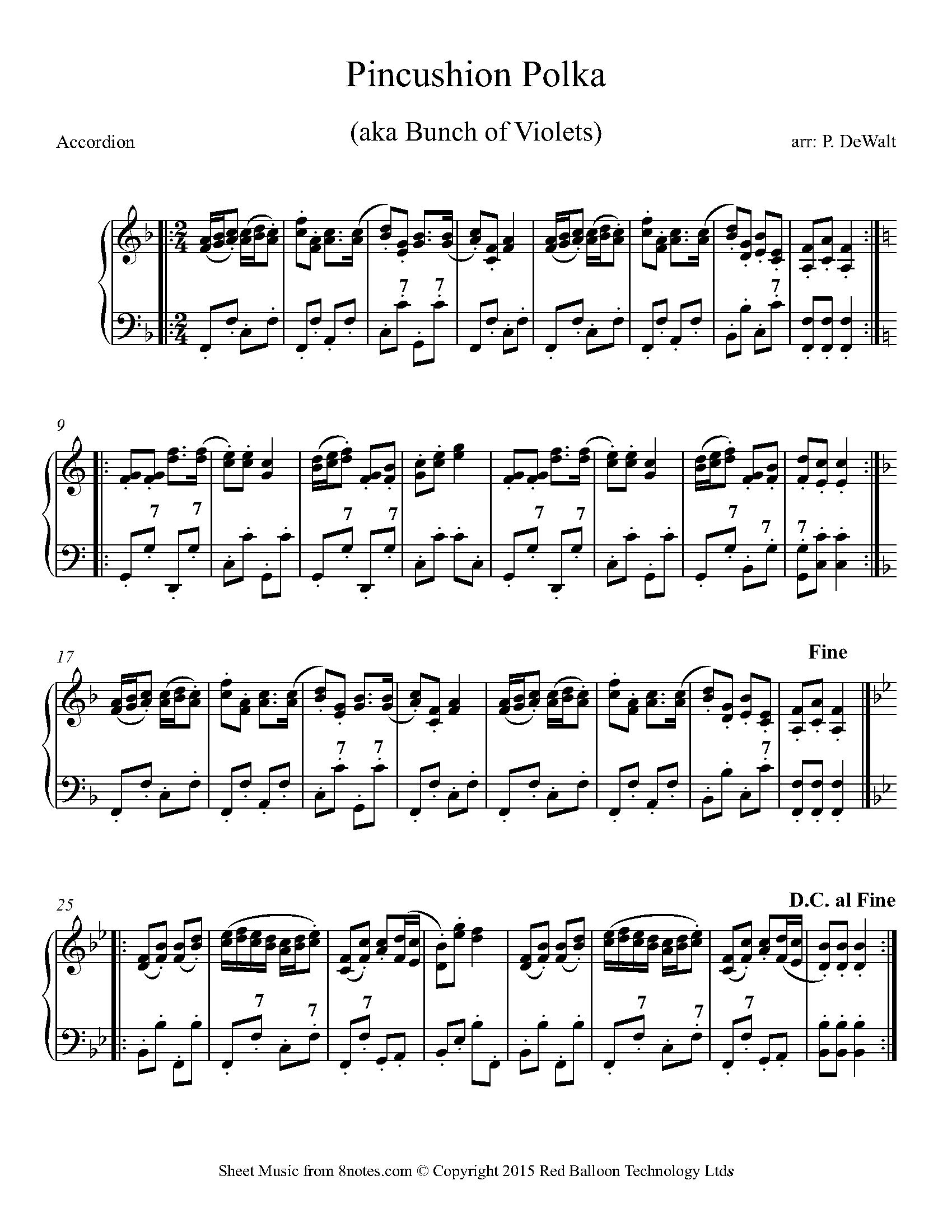 Pincushion Polka (Bunch of Violets)