Tin Pan Alley Songs for Voice and Piano

A collection of songs from the Tin Pan Alley era in American music for voice and piano. Easy to Advanced Level.
Tin Pan Alley is the name given to the collection of New York City music publishers and songwriters who dominated the popular music of the United States in the late 19th century and early 20th century. The name originally referred to a specific place: West 28th Street between Fifth and Sixth Avenue in Manhattan.
1. Albert Von Tilzer.. - Take Me Out to the Ball Game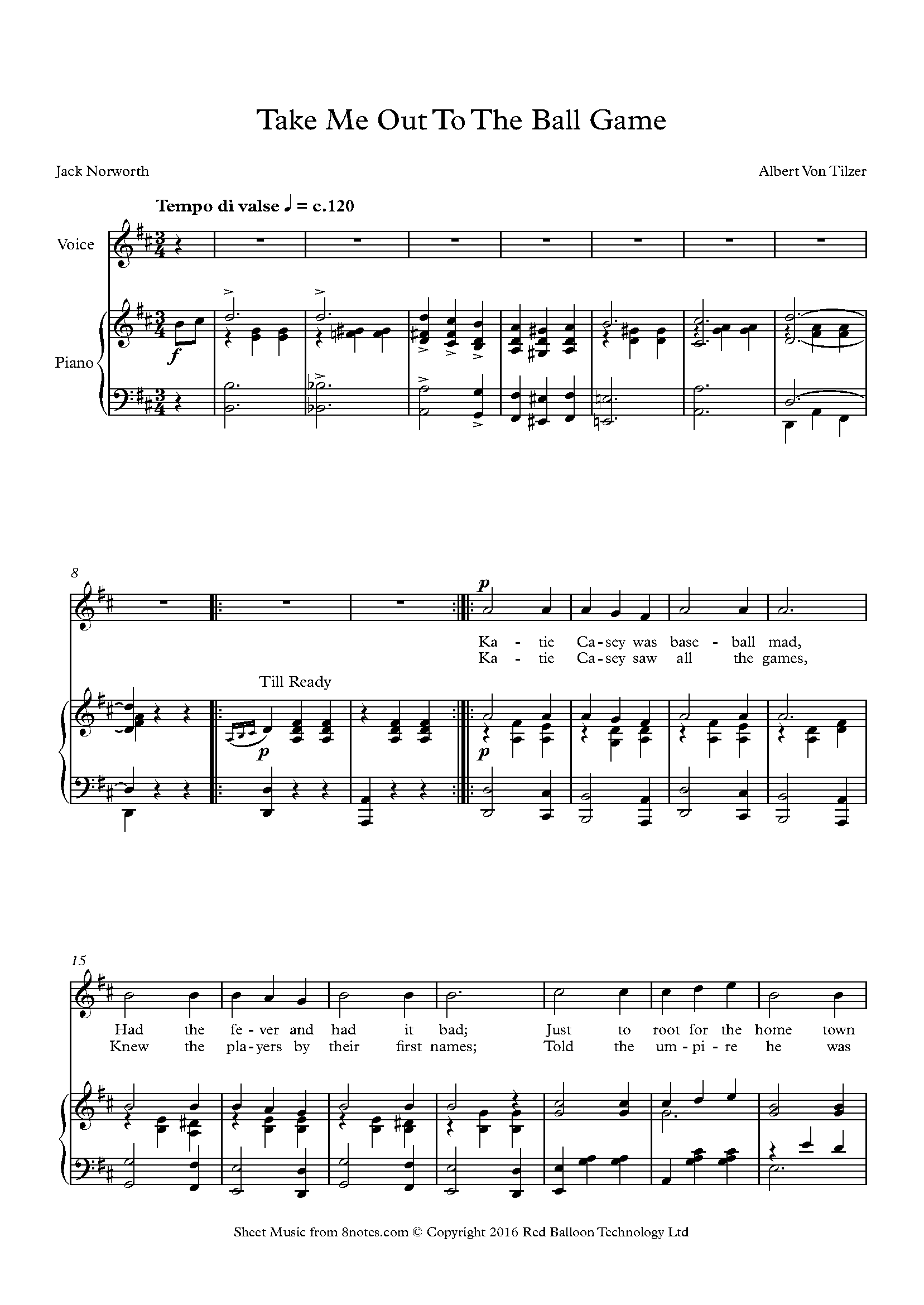 Take Me Out to the Ball Game
2. Gus Edwards - By the Light of the Silvery Moon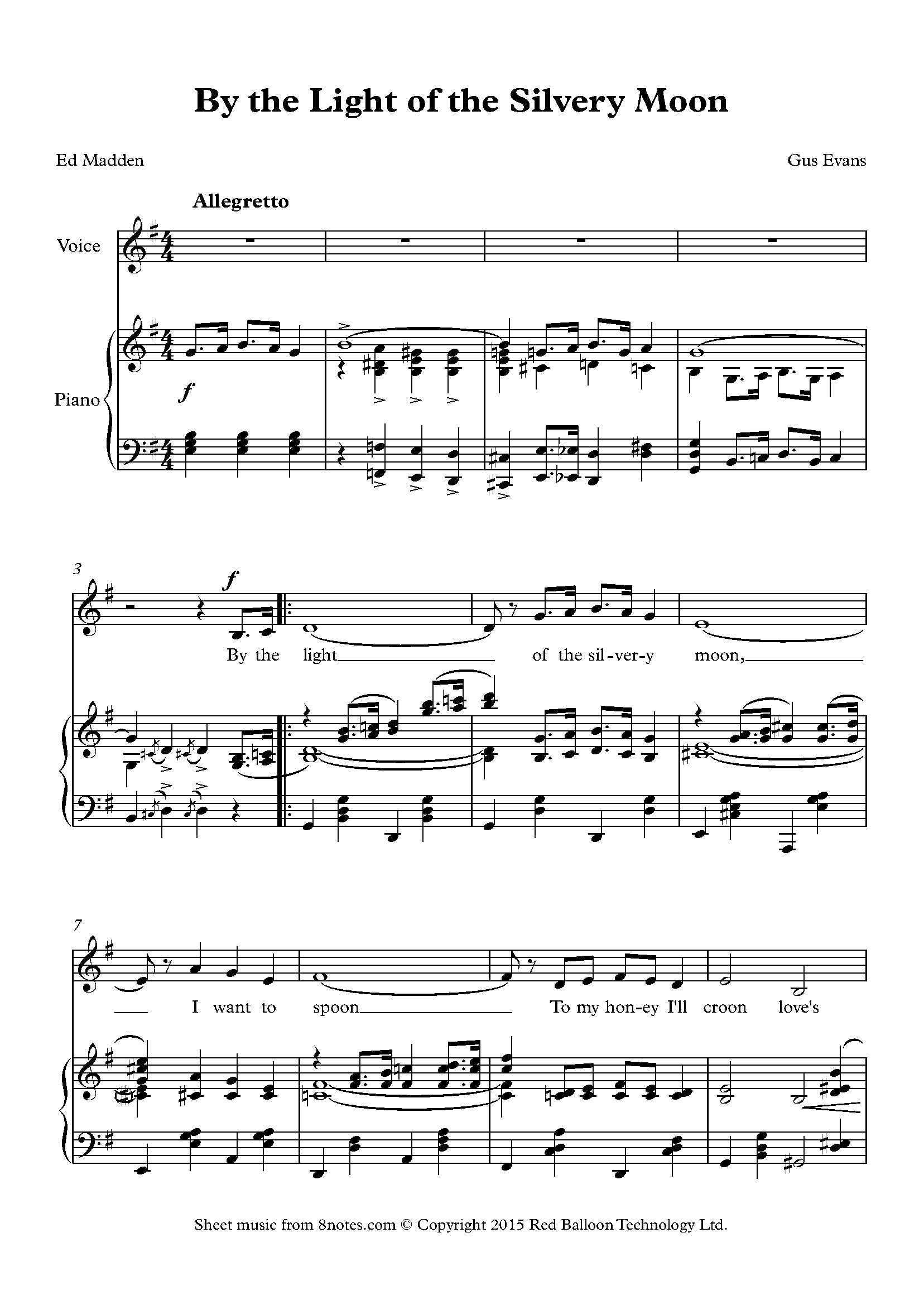 By the Light of the Silvery Moon
3. George Evans - In The Good Old Summertime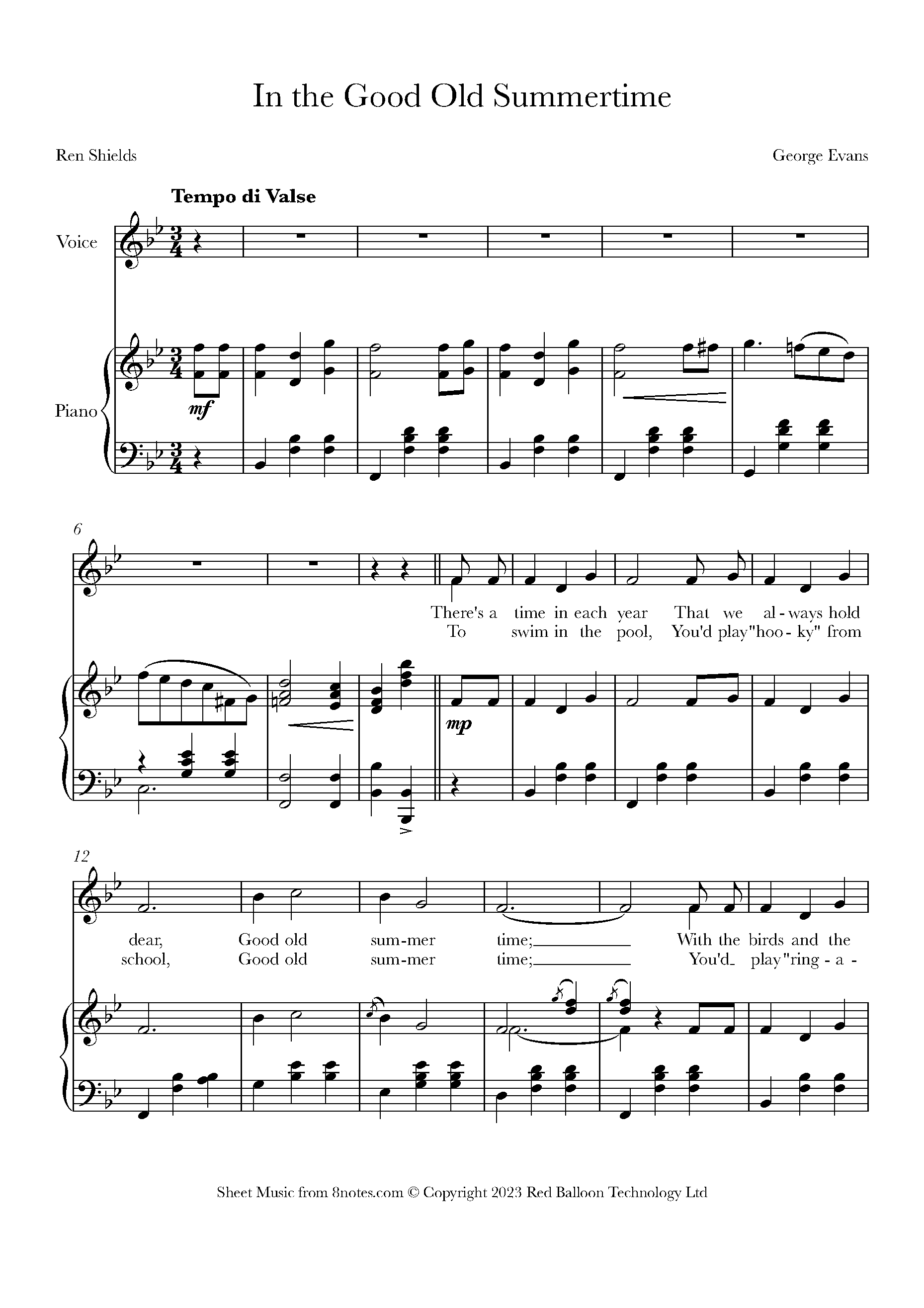 In The Good Old Summertime
4. Fred Fisher - Come, Josephine in My Flying Machine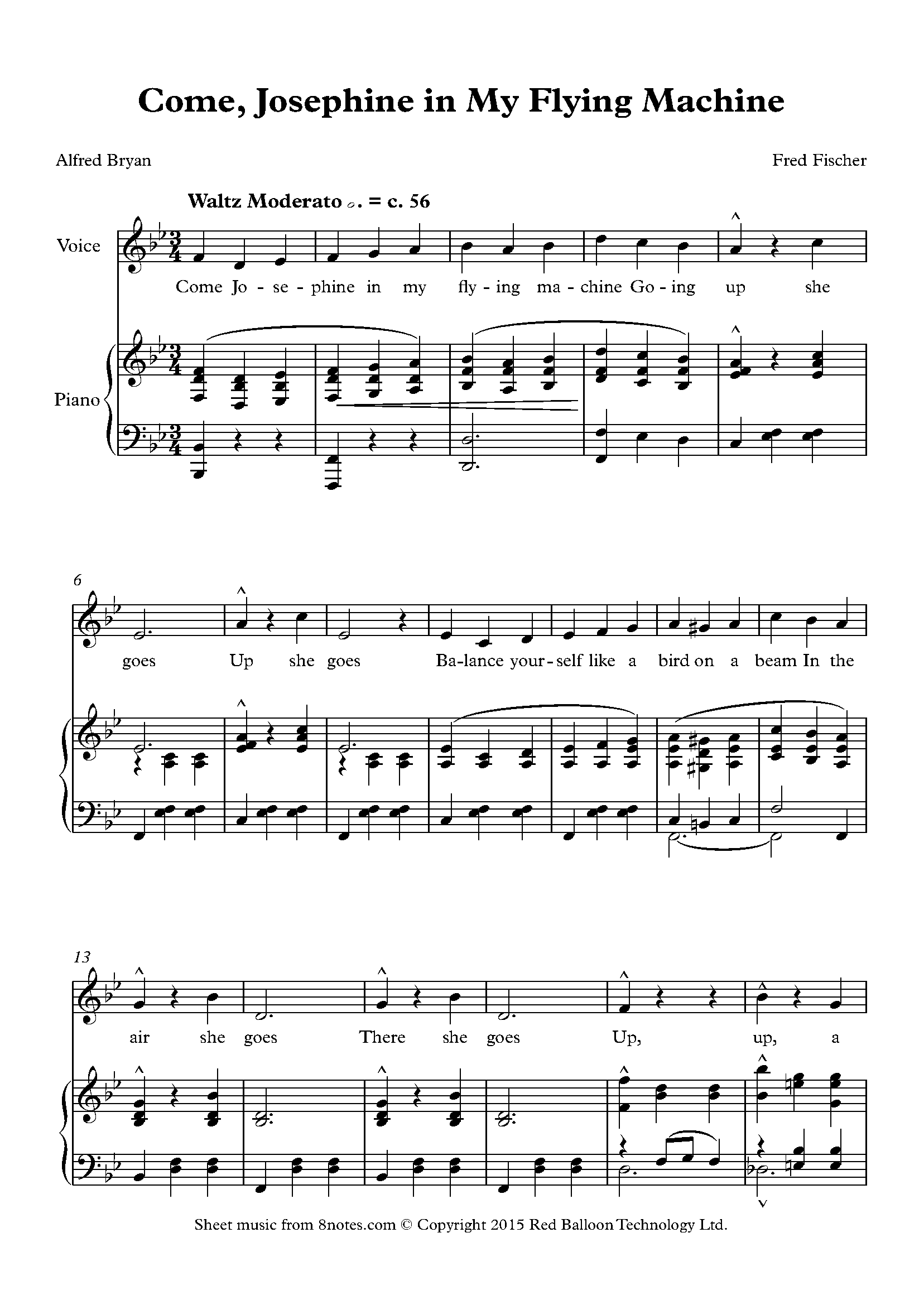 Come, Josephine in My Flying Machine
5. Charles K Harris - After the Ball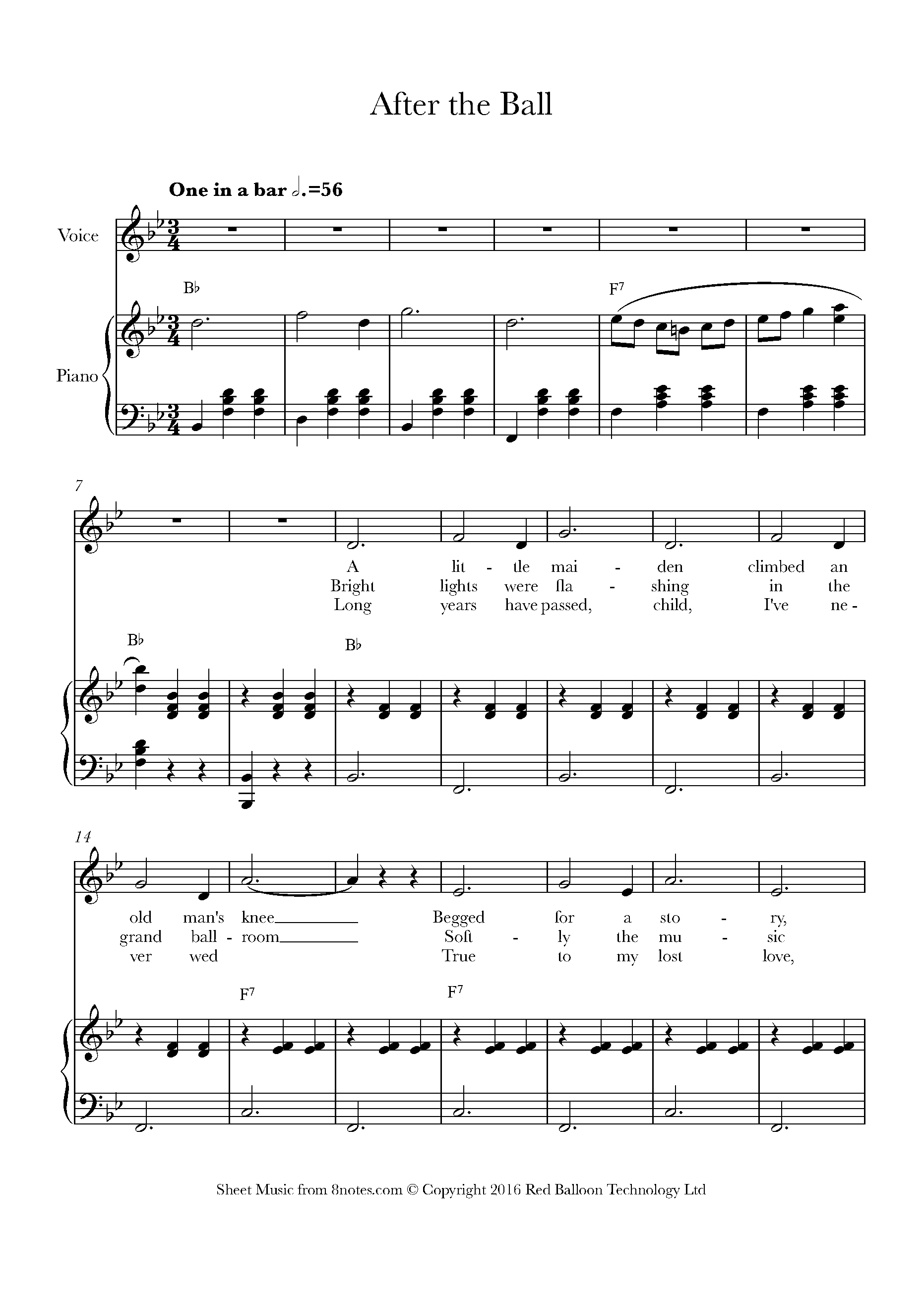 After the Ball
6. Howard and Emerso.. - Hello! Ma Baby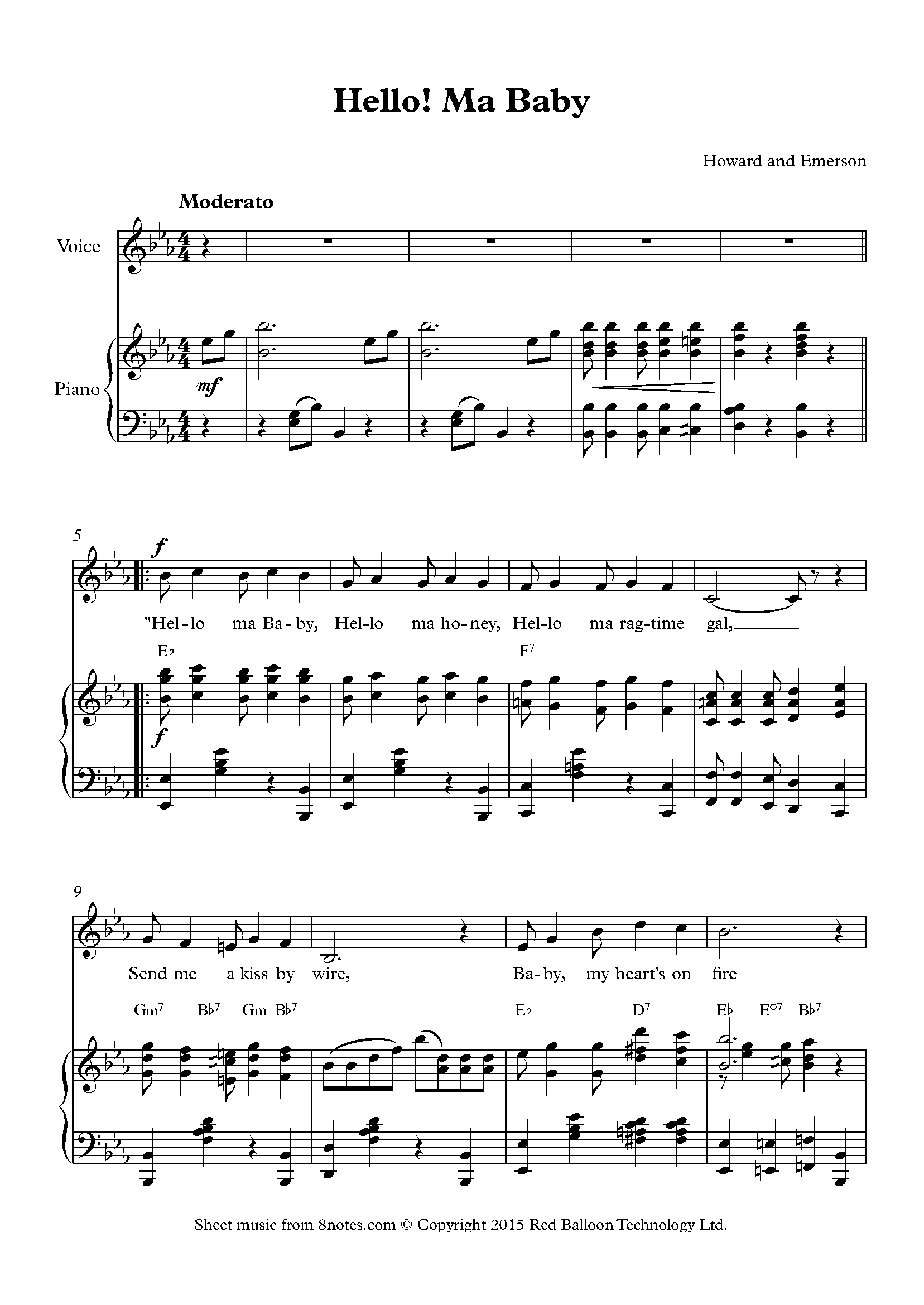 Hello! Ma Baby
7. Jack Norworth - Shine on Harvest Moon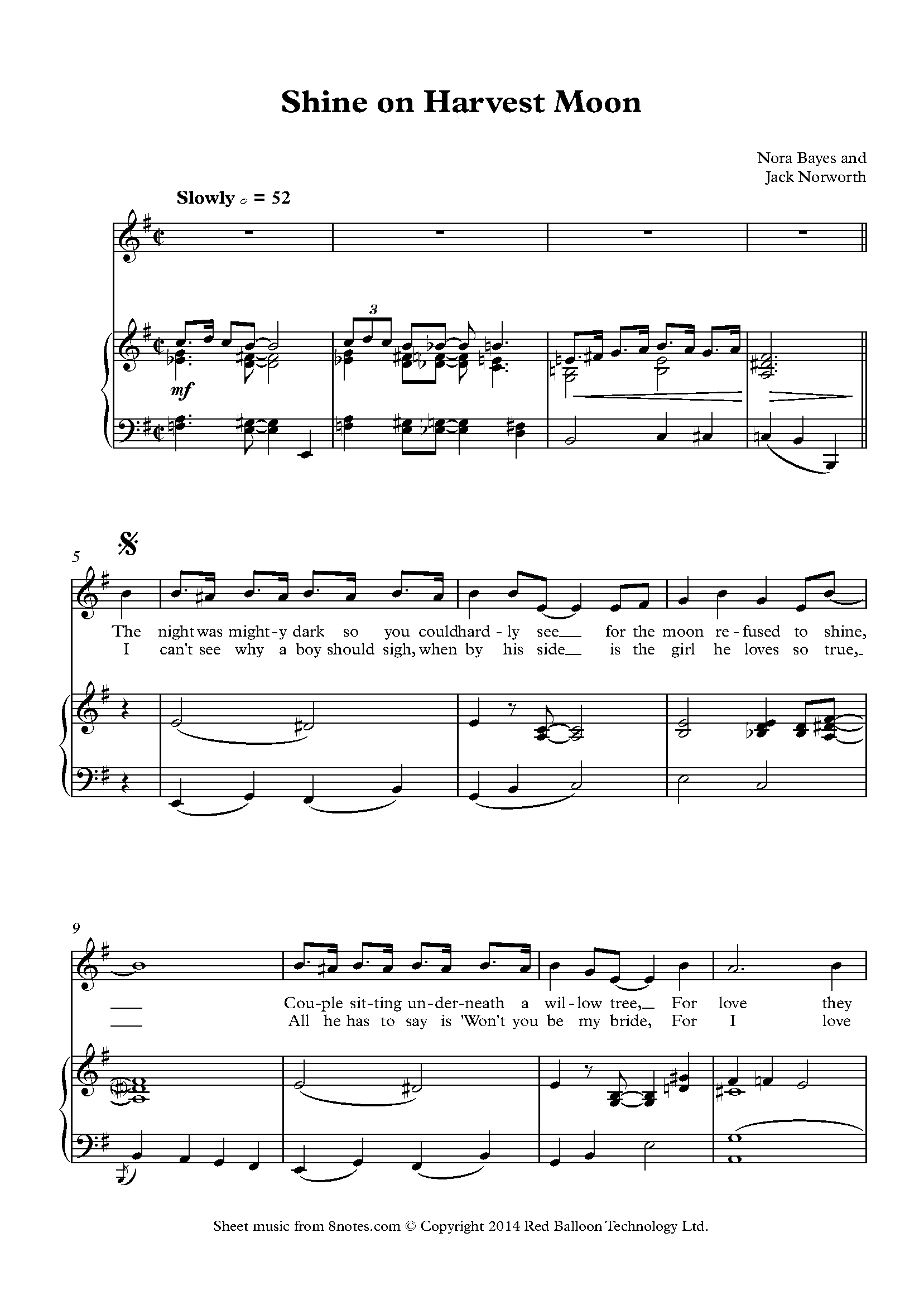 Shine on Harvest Moon
8. John William Kell.. - I'm Forever Blowing Bubbles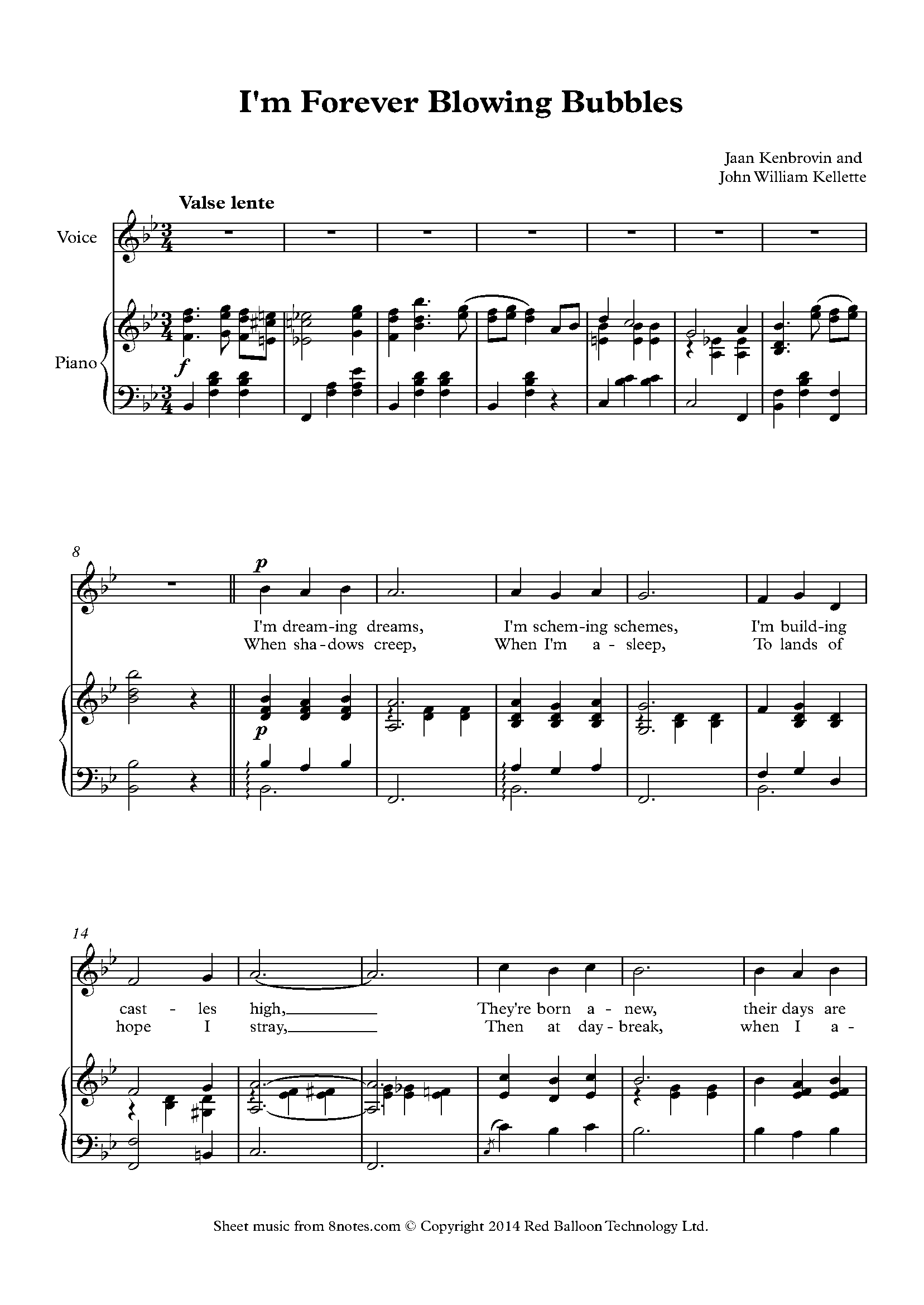 I'm Forever Blowing Bubbles
9. Thomas S. Allen - Low Bridge! - Everybody Down (or Fifteen Years on the Erie Canal)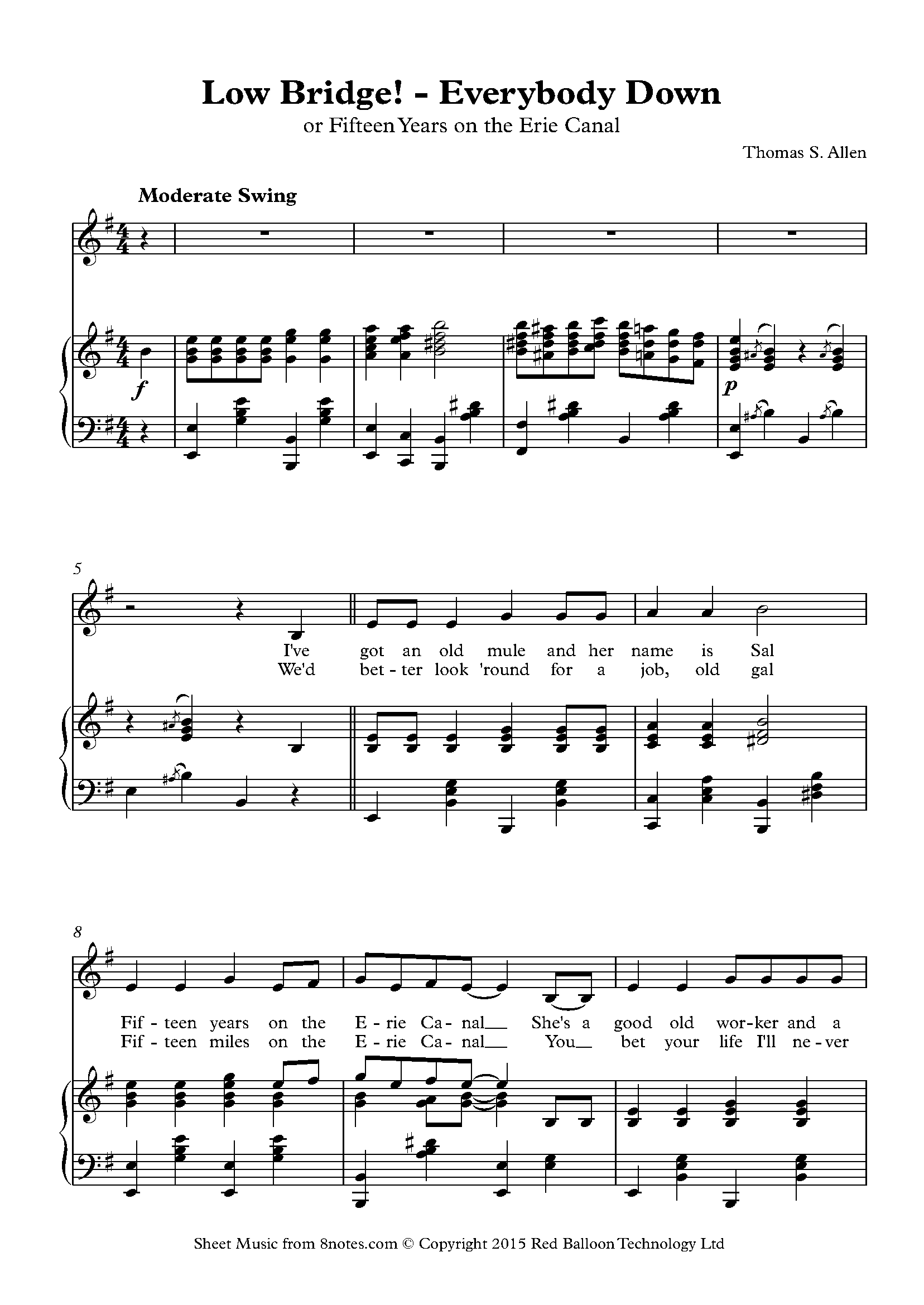 Low Bridge! - Everybody Down (or Fifteen Years on the Erie Canal)